For this week's Halloween crafting video, I decided to show off my Halloween costume this year, which is the 11th Doctor, except more FABULOUS. After bedazzling my 10th Doctor's sonic screwdriver a few years ago, I really wanted to do 11's as well, and this seemed like the perfect opportunity. As well as bedazzling the sonic screwdriver, I also put together the rest of the costume, which includes a red sequined bow tie necklace and fez, red sequin suspenders sewn onto the shirt, and a jacket I bought at Forever 21.
I'm planning to do a proper photoshoot of the whole outfit this weekend, but in the meantime, you can check out the making-of video above and closeup photos of all of the craft projects below. And, if you want to see all of the Halloween crafting videos I've been making this month, you can check out this playlist. Enjoy!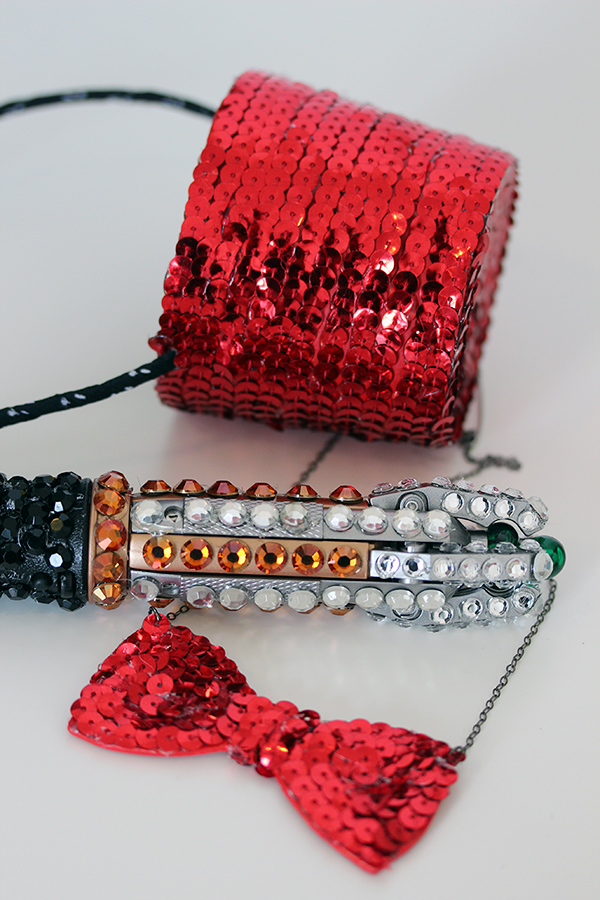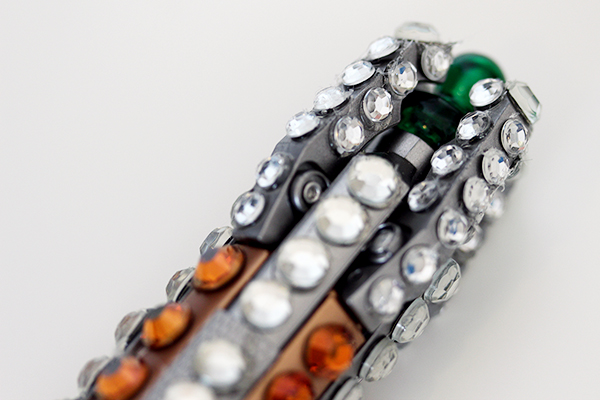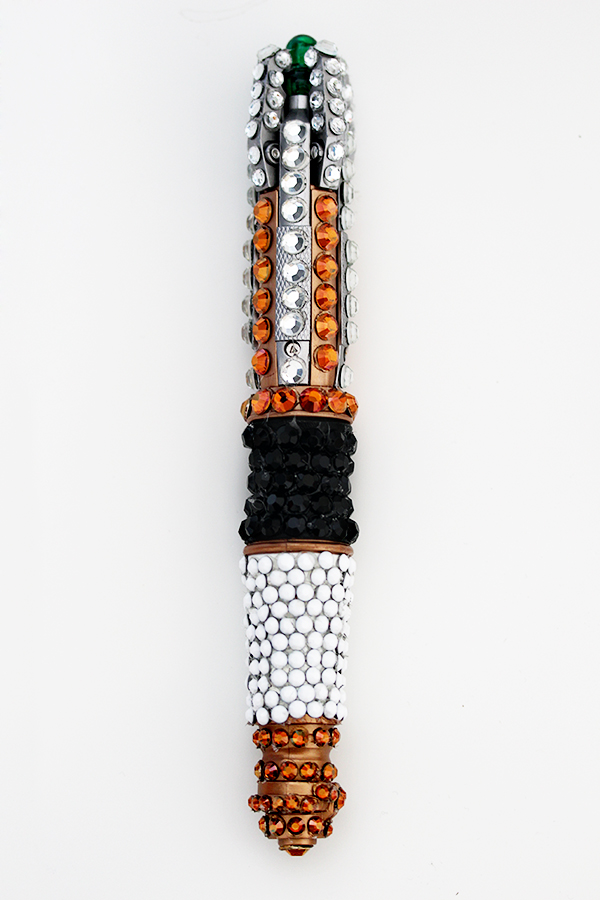 I got all of the rhinestones at General Bead in San Francisco. The silver and black rhinestones are plastic, and the copper and white rhinestones are Swarovski, which were a lot more expensive, but they didn't have those colors in plastic. I think it turned out really pretty!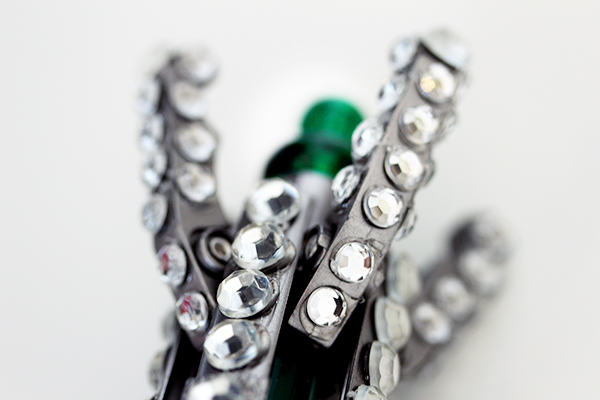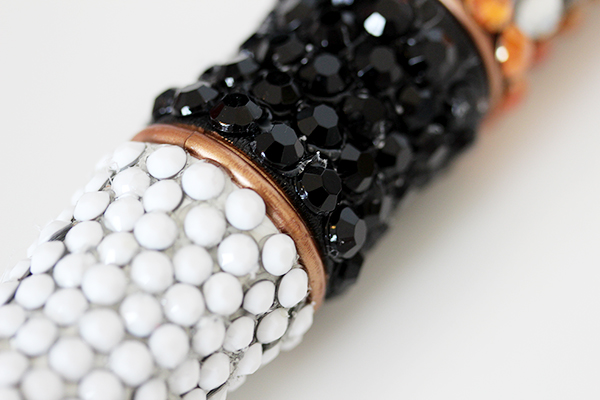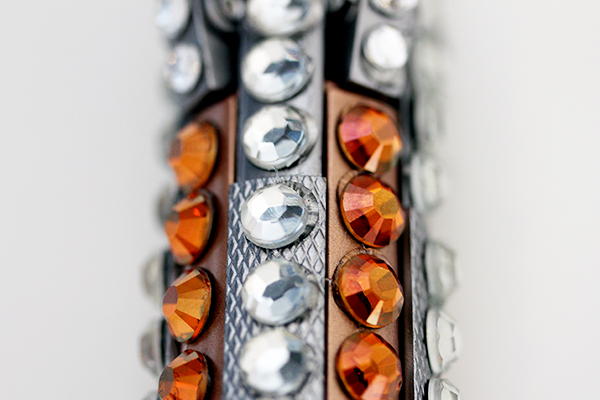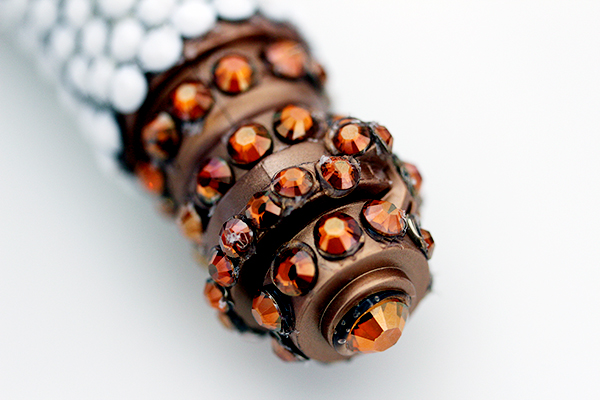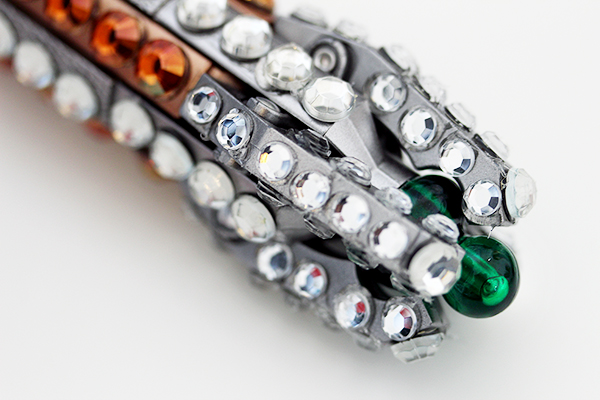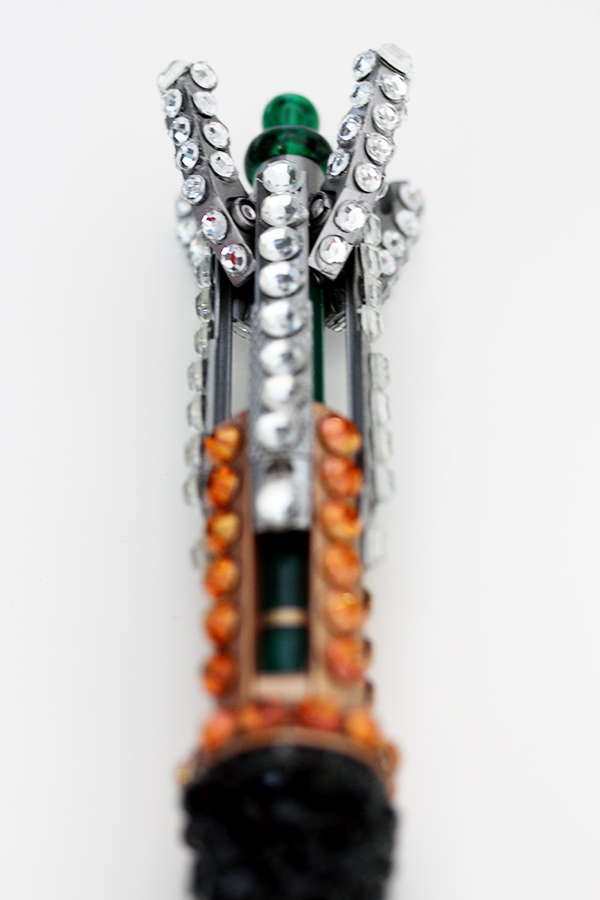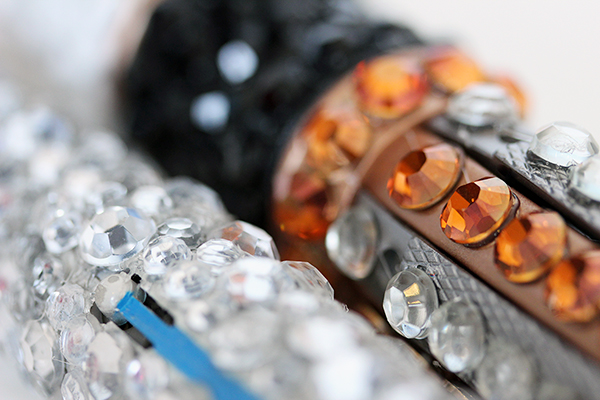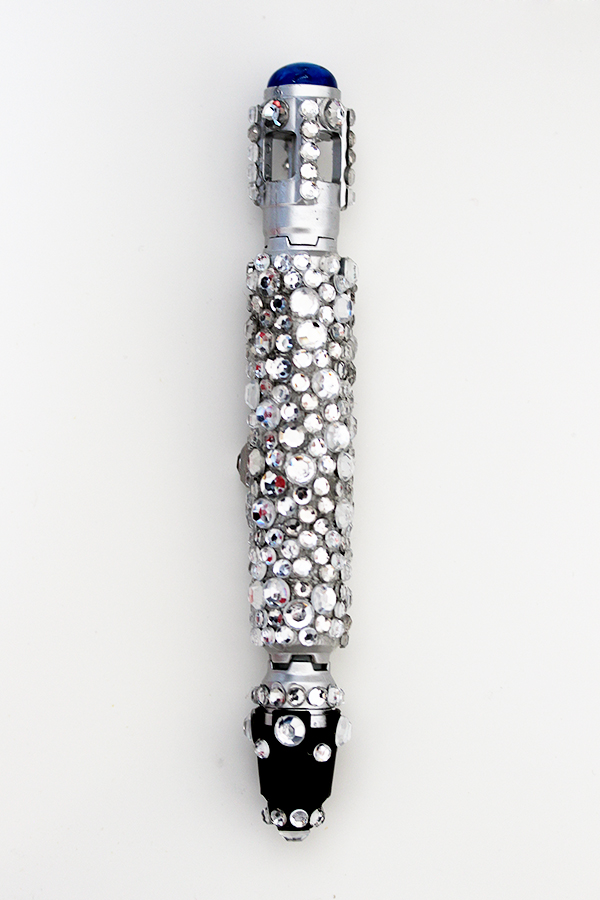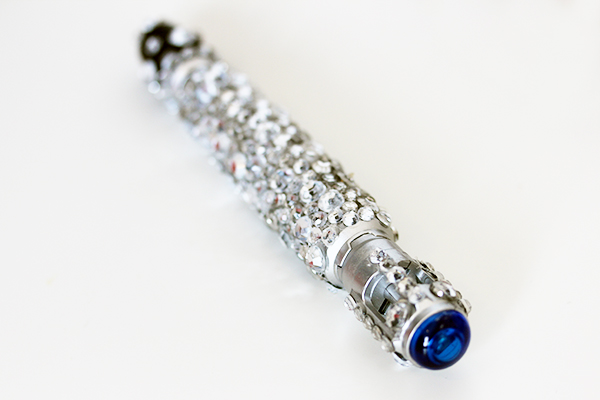 I finally took some good photos of the 10th Doctor's sonic screwdriver, which I bedazzled two or three years ago. It's actually really durable – in all that time none of the rhinestones have fallen off!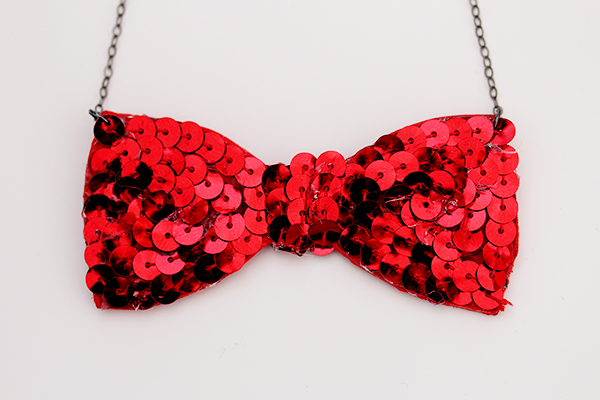 Rather than wear a bow tie, I made a sequined bow tie necklace. I think it's super cute!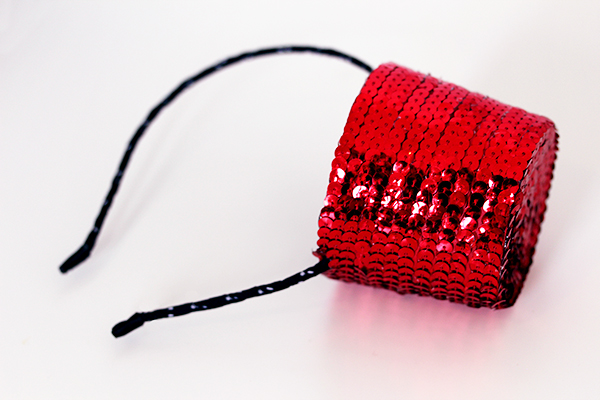 I was worried about how the mini fez would turn out, but I think it came out really well. It's so shiny!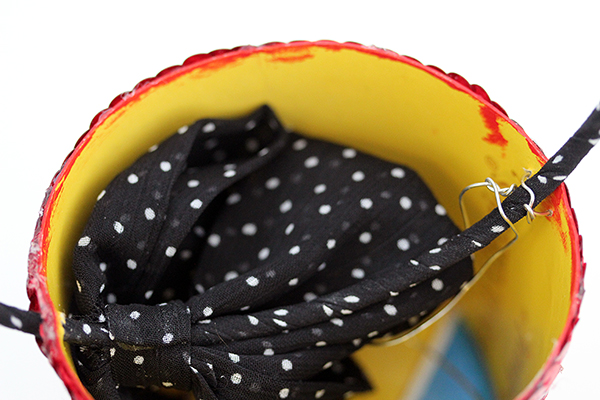 It's actually made out of a Cheerios box and just wired onto a headband I already had!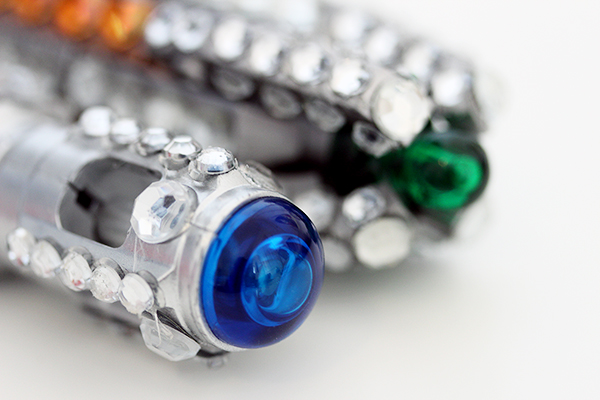 If you like my Doctor Who crafts, be sure to also check out the Doctor Who Guess Who set I made a few weeks ago! Thanks so much for reading!