After the success of my Halloween crafting video series, I just knew I had to make a Thanksgiving video as well. Read on below the jump for more photos of the three projects I put together for this video!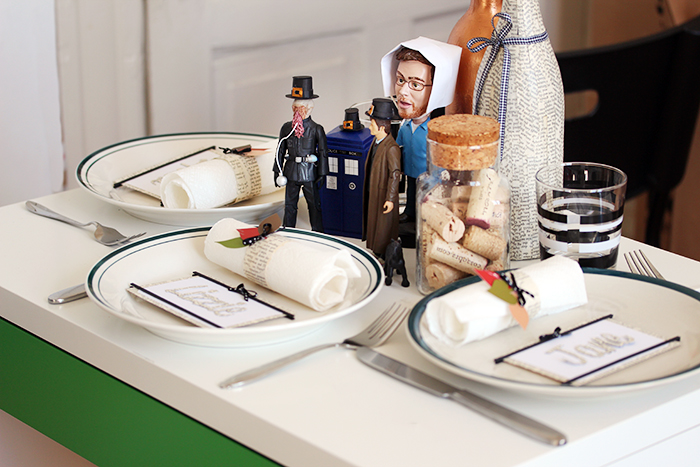 I set up a mock Thanksgiving table on my desk to show all of the crafts in use. There may not be room for any turkey on this table, but it's all so pretty!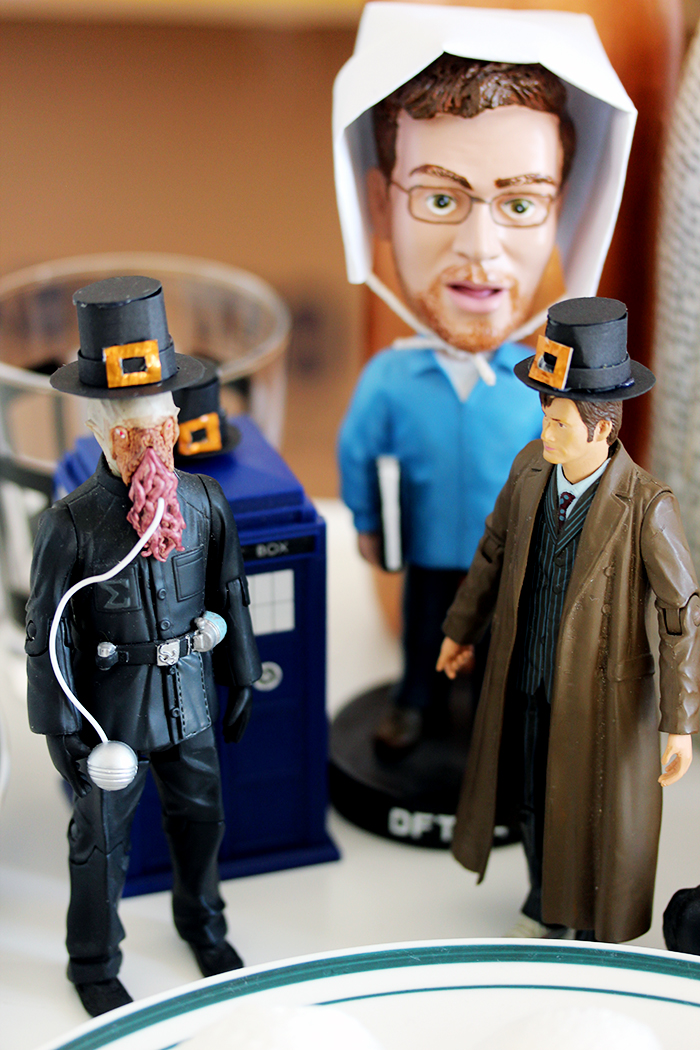 For the first project, I made tiny pilgrim hats for my Doctor Who figurines and a pilgrim bonnet for BobbleJohn. Tiny hats are an awesome way to subtly decorate for the season. I can't wait to get started on tiny Santa hats and reindeer ears for Christmas!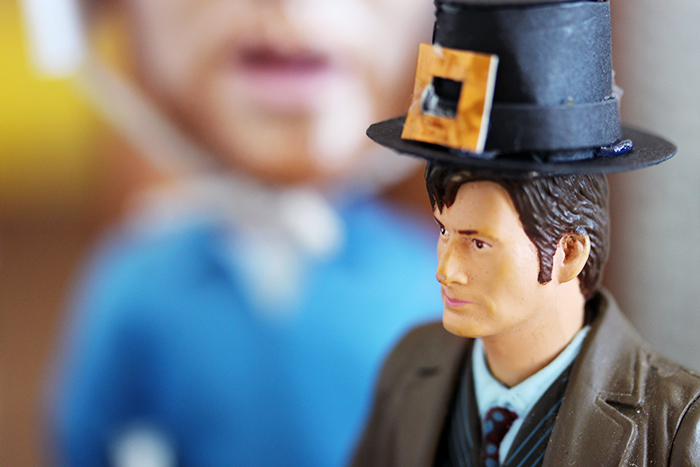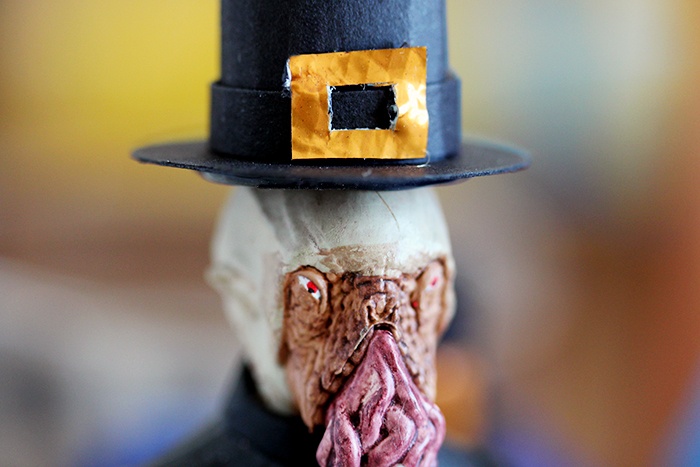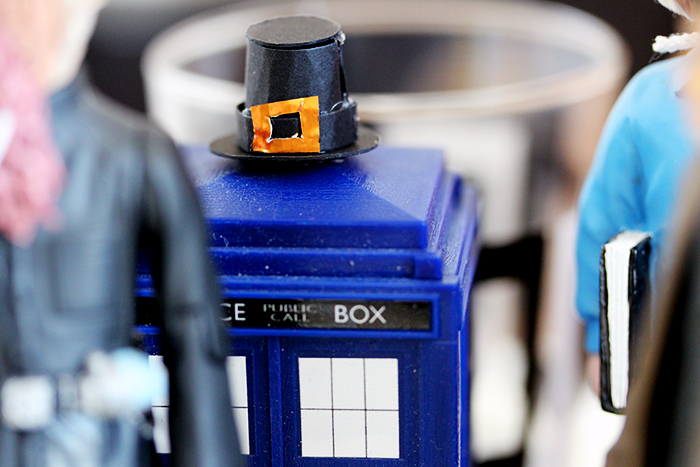 I made the hats out of thin black museum board and the buckle out of gold duct tape. The whole thing is hot glued together, though it was hard to keep it neat since the hats are just so tiny.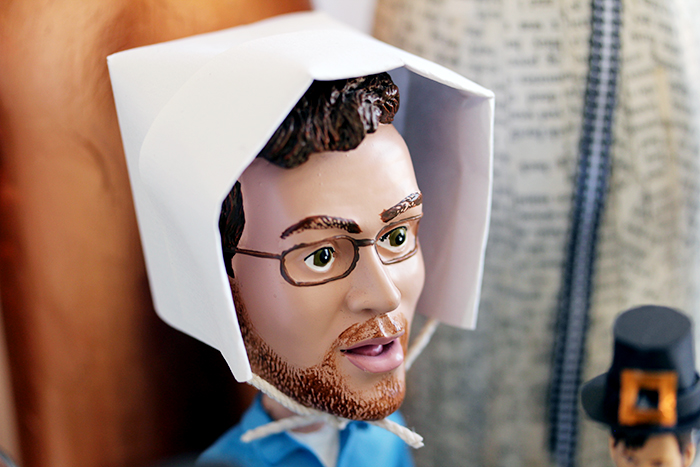 I think BobbleJohn looks pretty good in his Thanksgiving bonnet, don't you? To make one of your own, follow the directions in this tutorial, but just scale down the original sheet of paper to 4″x6″.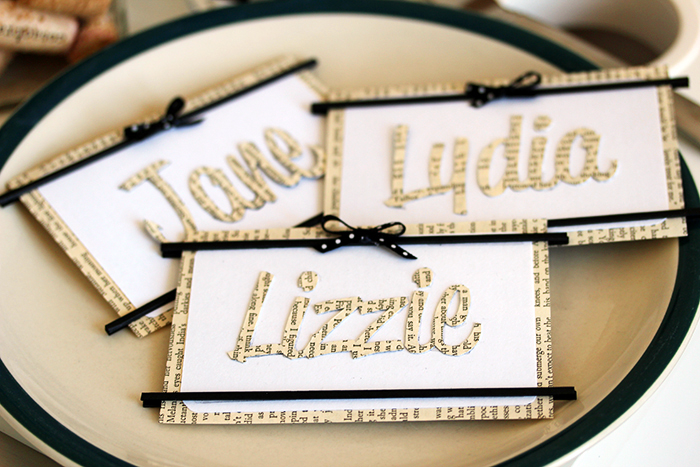 The next craft was placecards, which I made out of cardstock and ripped-out pages from an old copy of Gone With the Wind. When deciding whose names to use on the cards, I just had to go with the three sisters from The Lizzie Bennet Diaries.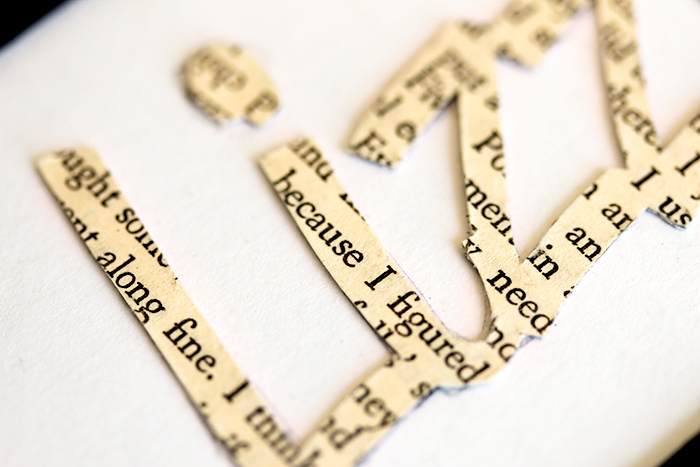 I love the look of this script font cut out of an old book page. The thickness of the paper gives it a beautiful slightly 3D effect on the card.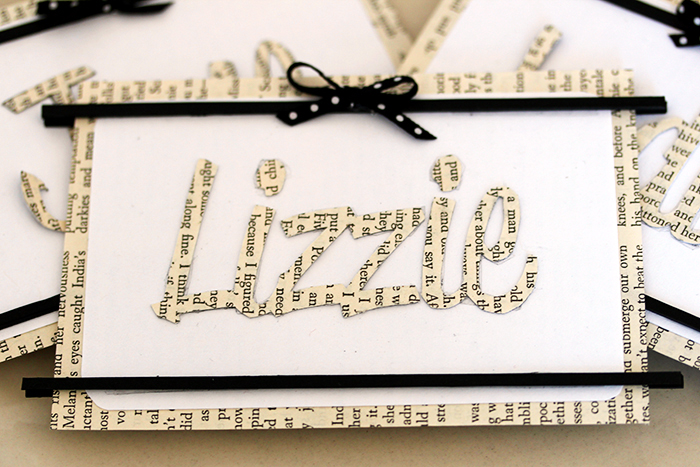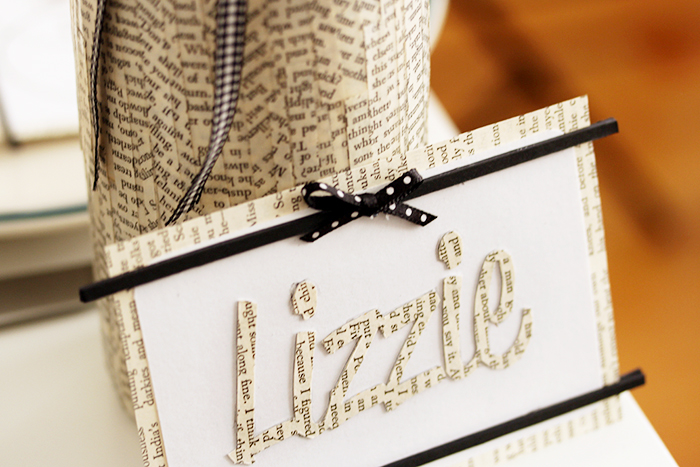 The namecards also match a collaged wine bottle I made about six months ago. If you want a tutorial on how to make this collaged wine bottle, you can check out this video.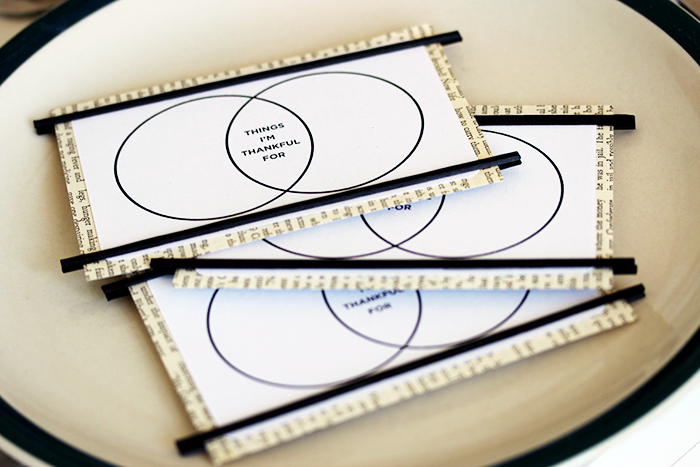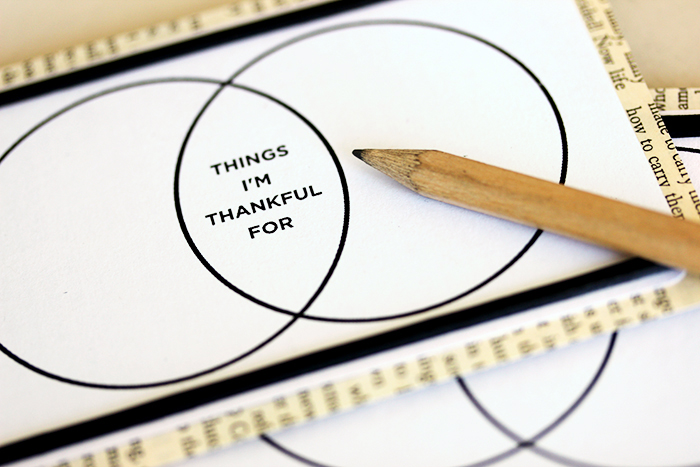 On the back of the card, I taped on this Things I'm Thankful For venn diagram, which would make a great conversation starter at the dinner table. I got the idea from the name tags at a Creative Mornings event I went to. If you want to print them out yourself, you can download the PDF right here.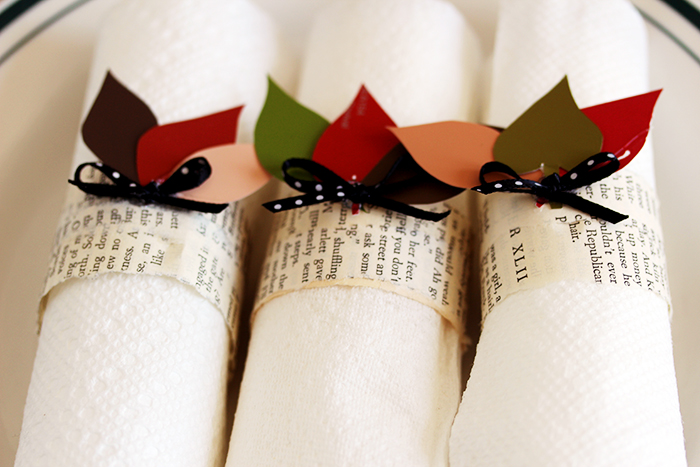 The final project was napkin rings to match the placecards. I cut the leaves out of a paint swatch book I found in a box on the side of the road in San Francisco, and I can't wait to keep using it for more projects.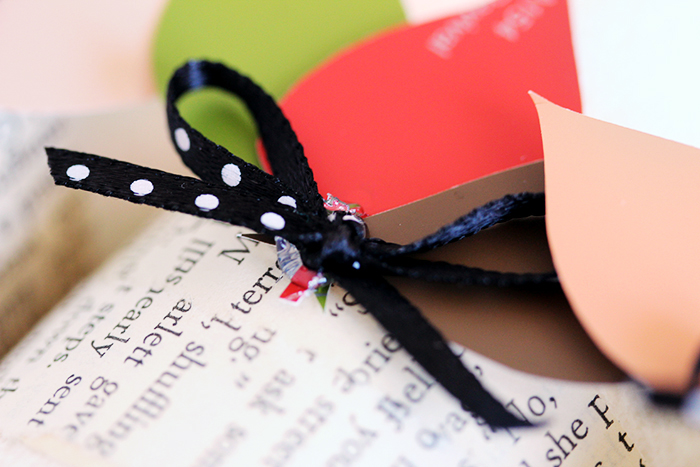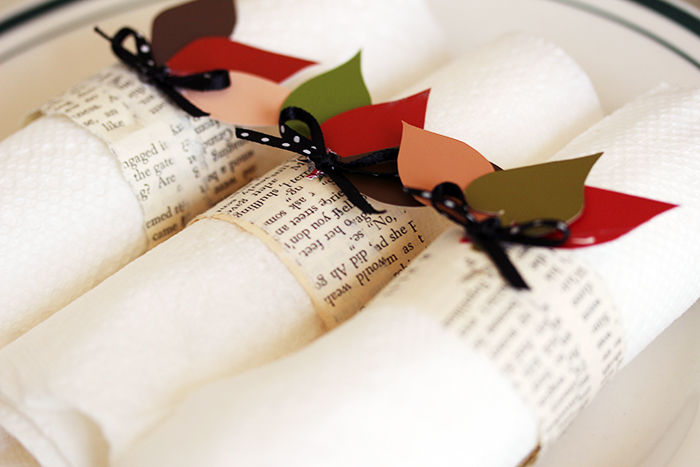 Yes, those are paper towels inside the napkin rings. I'm just out of college – I don't have the money for real cloth napkins!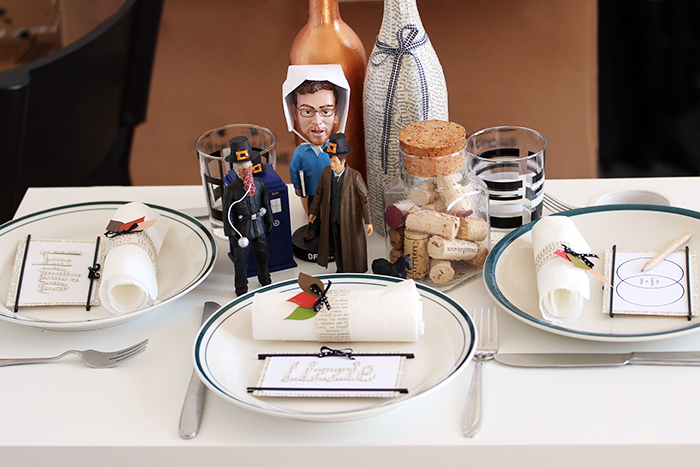 I hope you enjoyed this year's Thanksgiving Craft video! Please send me photos on Twitter or Tumblr if you decide to make any of the projects. Thanks so much for reading!