For Day 2 of my 12 Days of Christmas Project, I'm posting another Christmas craft video, this time about easy DIY ways to modify plain round ornaments! Check out the video below and keep reading below the jump for closeup photos of all of the projects!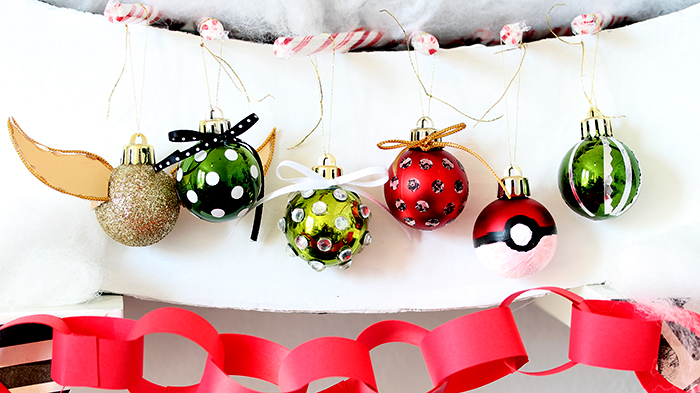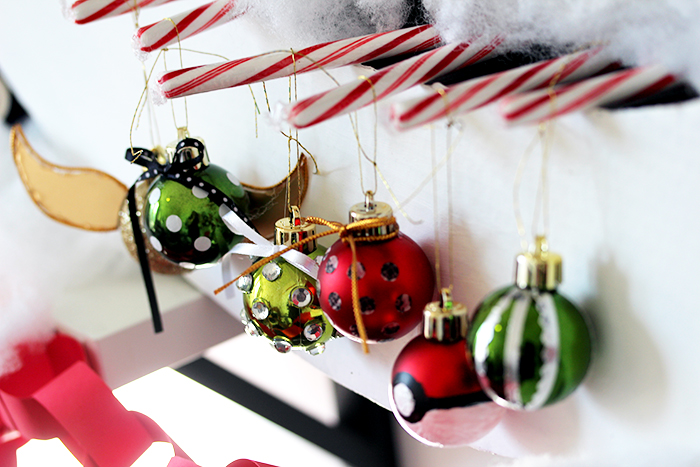 I don't have a Christmas tree in my apartment, so I had to improvise when displaying the ornaments – I just hung them off of candy canes that I put on the giant ampersand, which I think worked out pretty well!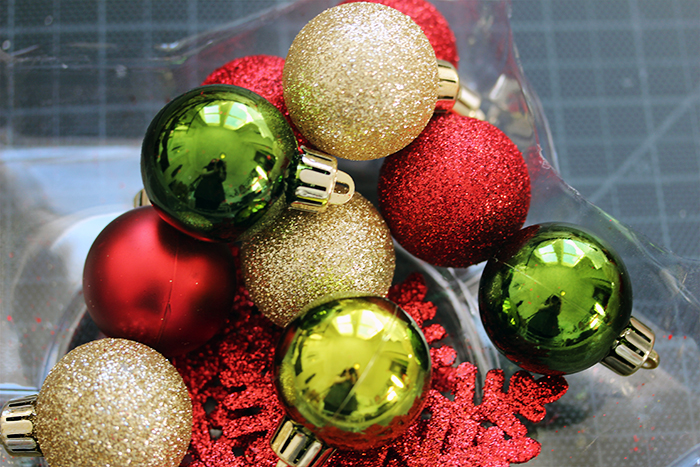 I started with these plain round ornaments that I got from Target. It was super cheap, only $5 for 20 ornaments plus 4 glittery snowflakes.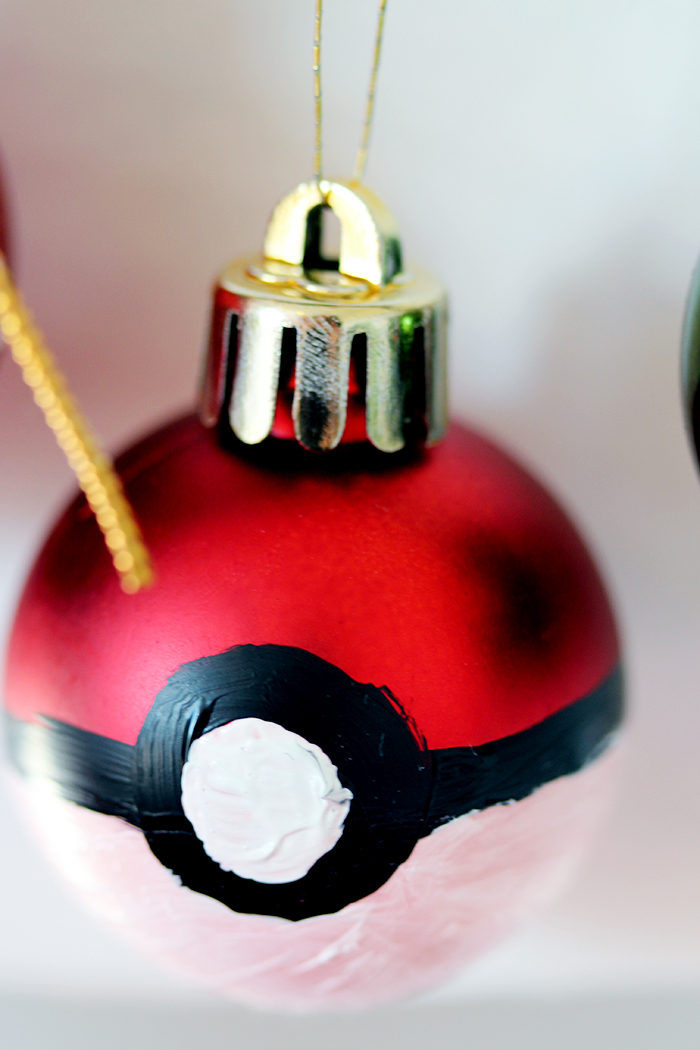 The first one I modified I painted to look like a Pokeball! I was never that into Pokemon, but it's just such an iconic shape and it was really easy to paint. I just used acrylic paint, and if you want it to look more perfect, you could use tape to mask off the lines, but I kind of like that it looks homemade.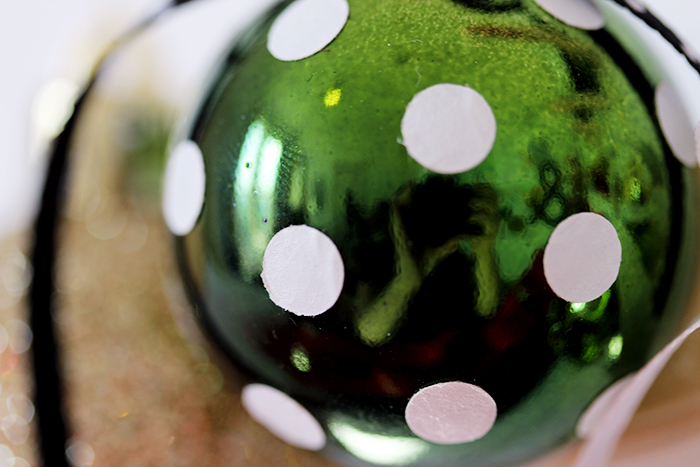 The next ornaments I made were polka dotted! I made the polka dots by just hole punching through artists tape, which makes uniform round stickers that you can stick all over the ornament. And I forgot to mention this in the video, but to give it a finishing touch, just hot glue a ribbon bow to the top and it looks super cute!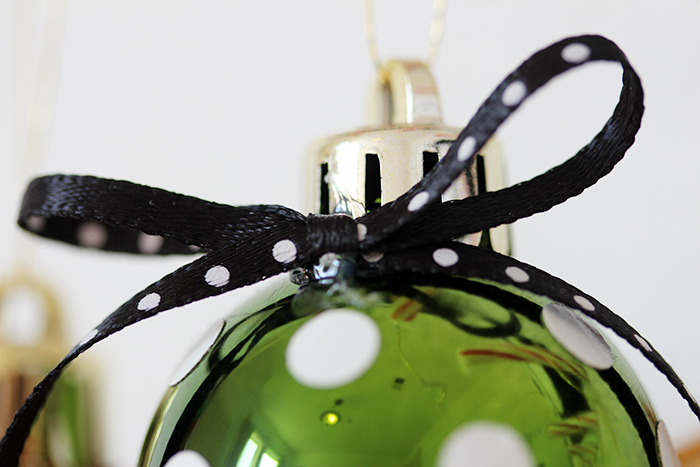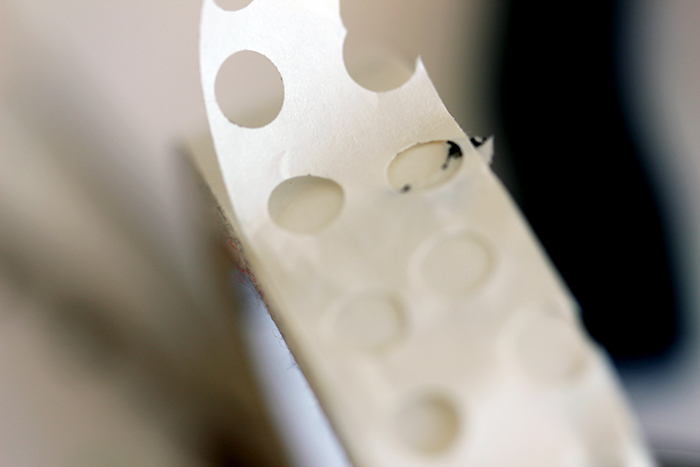 The artists tape after I attacked it with my hole punch.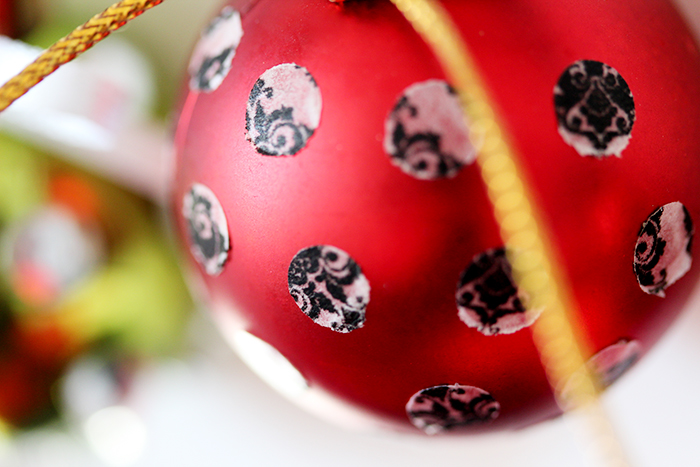 You don't only have to use plain white tape. For this one I used patterned washi tape, which adds another layer of texture.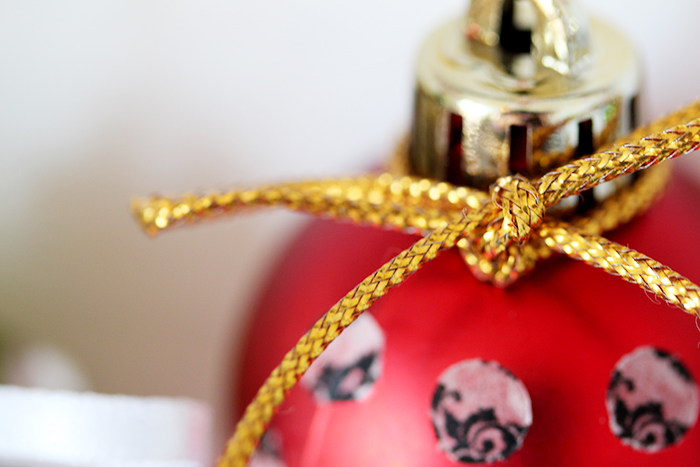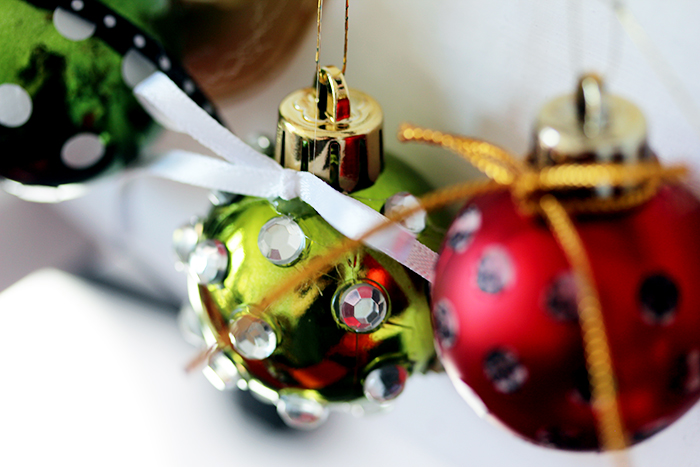 And if you want to get even more fabulous, try hot gluing rhinestones all over the ornament instead!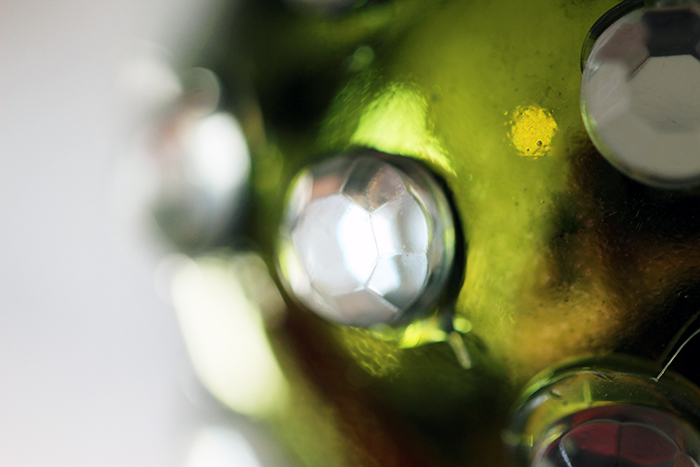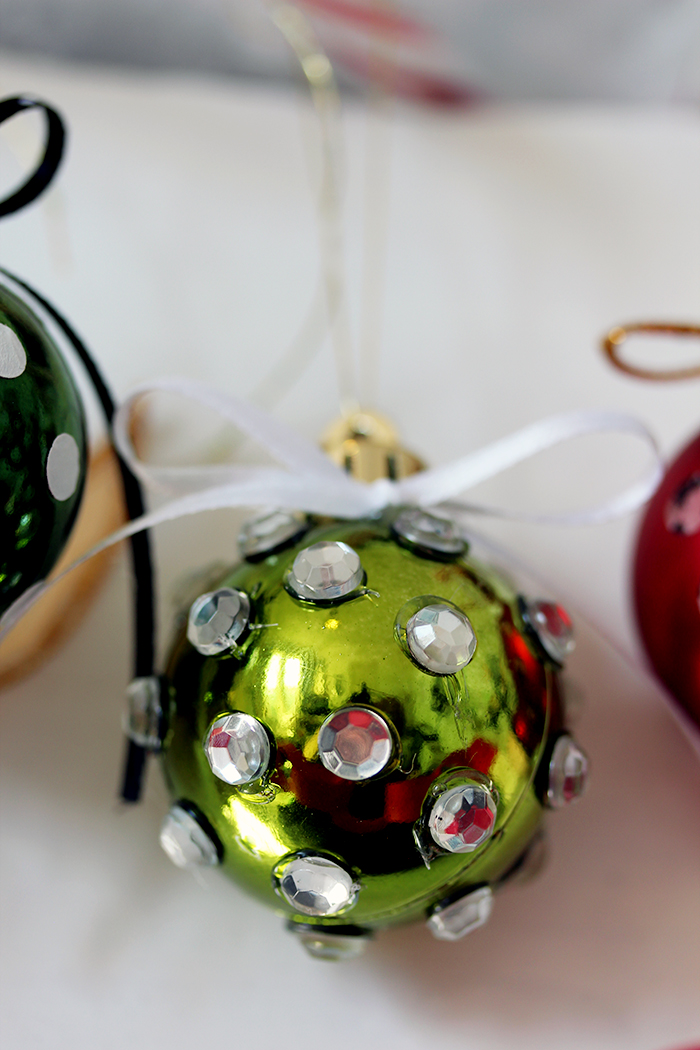 Doesn't it look like some sort of plant from an alien planet?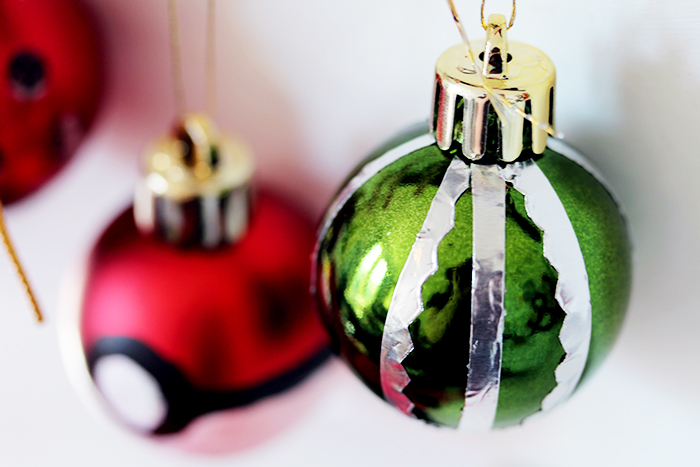 After making a few polka dot ornaments, I wanted to do something different, so for this one, I cut foil tape with zig zag scissors I've had since elementary school. The stripes make this really cool pattern and it was so easy to do.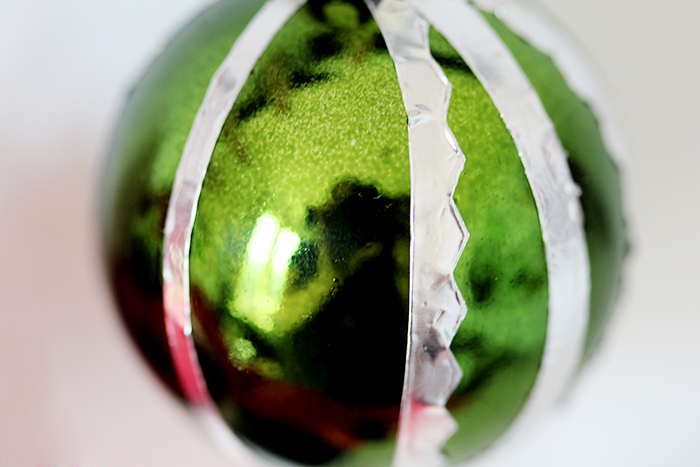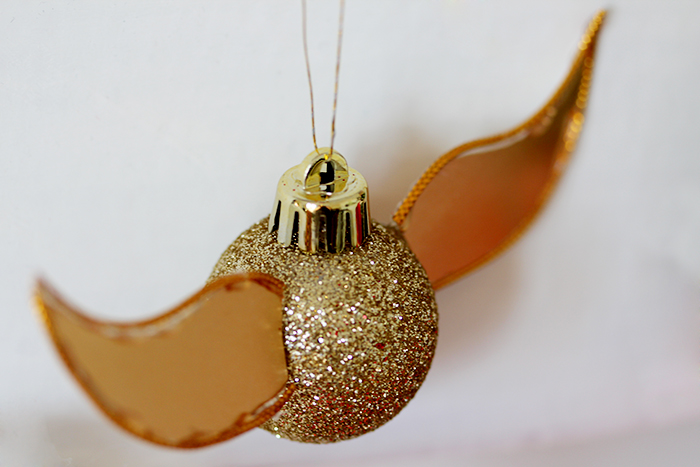 You're not limited to a sphere though! As soon as I saw the glittery gold ornament I knew I had to make a golden snitch. I made the wings out a shiny gold cardstock and then glued on gold rope as trim to give them a bit more definition.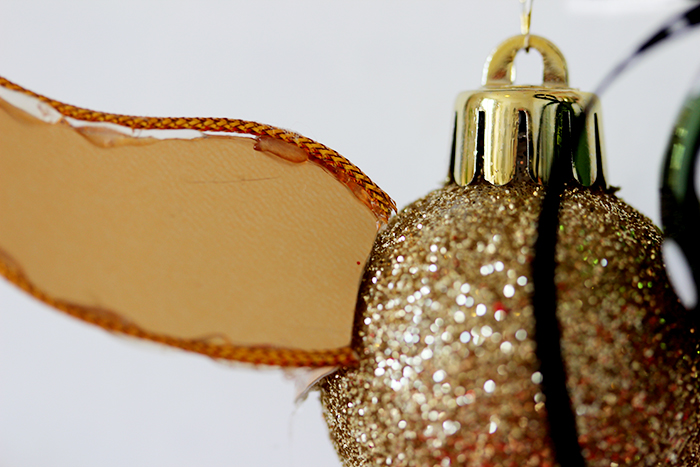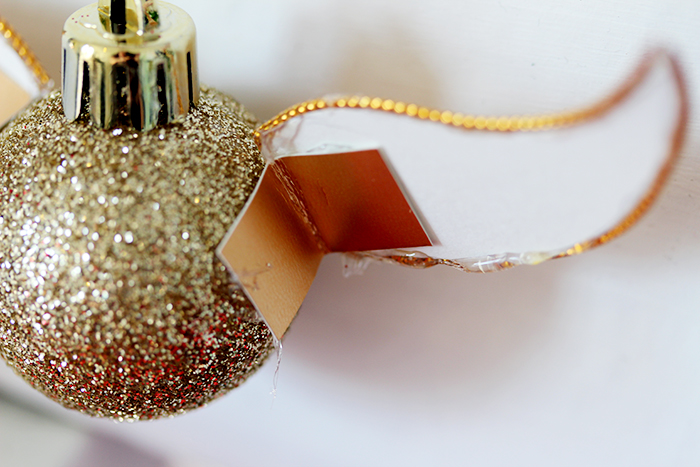 The wings are attached with a tab of the gold cardstock, which I just hot glued into place.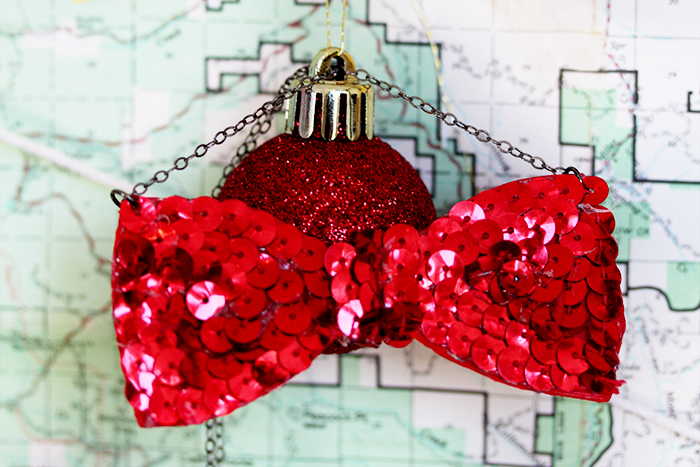 Same with the bow tie ornament! This one was too heavy to balance on the candy canes so I hung it up in front of the map on my wall. But it's so glittery and sequiny, and nothing is glued together, so I can take it all apart and have a bow tie necklace again once Christmas is over!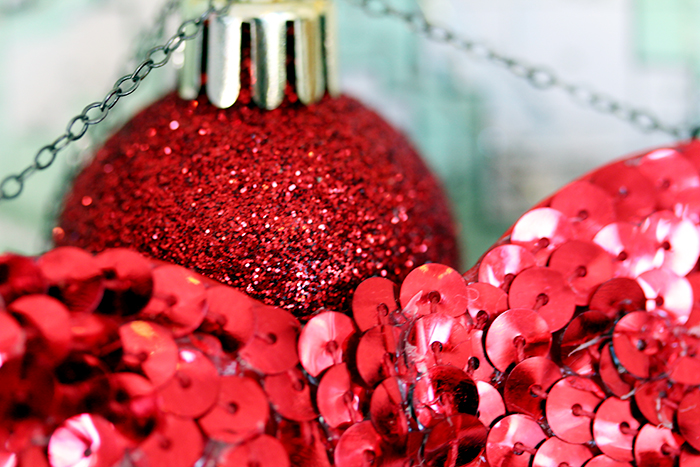 Thanks so much for reading! If you missed yesterday's announcement of my 12 Days of Christmas project, I'm posting new content every single day until Christmas Eve, so stay tuned to this blog and to my Tumblr so that you don't miss any of it!