Last weekend I went down to LA to attend the launch party for Wonderly! It was super fun and I had a great time getting dressed up for the party, doing a photoshoot, and being a guest star on the new show The Wonderly Way. I did a DIY crafting segment on the show where we decorated lampshades in some really fun ways. Keep reading after the jump for more photos of the lampshades if you want to make one yourself, since we went through them pretty quickly on the show.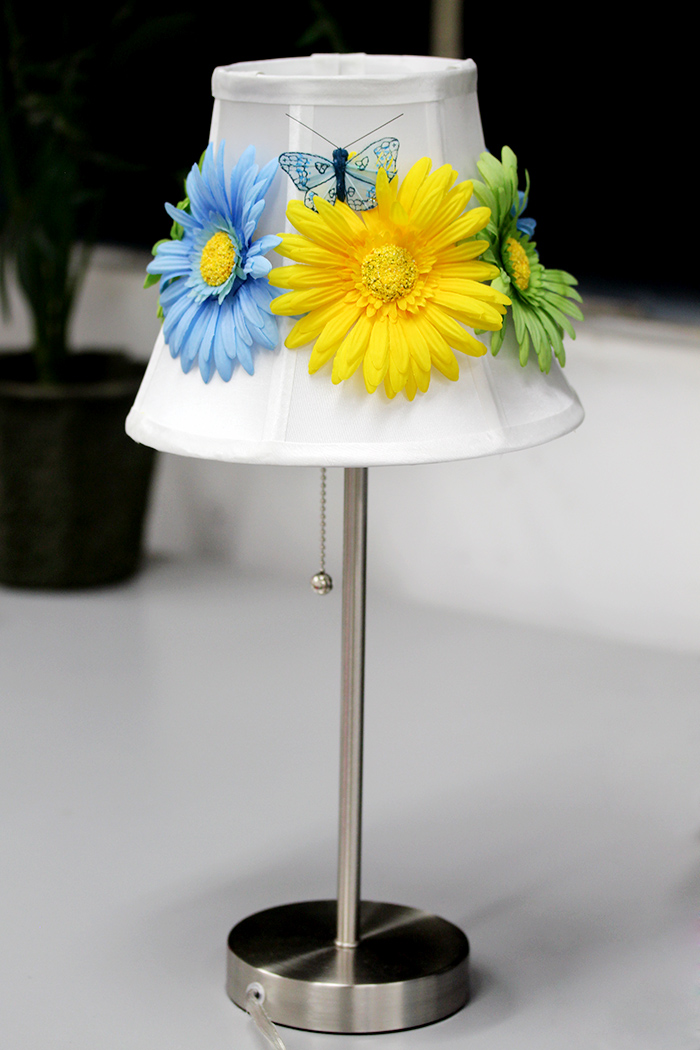 The first lampshade is covered in these fake flowers that I just pulled off of a bouquet we bought at Michaels. I sewed them on using thread that matched the petals, and I think it turned out really cute!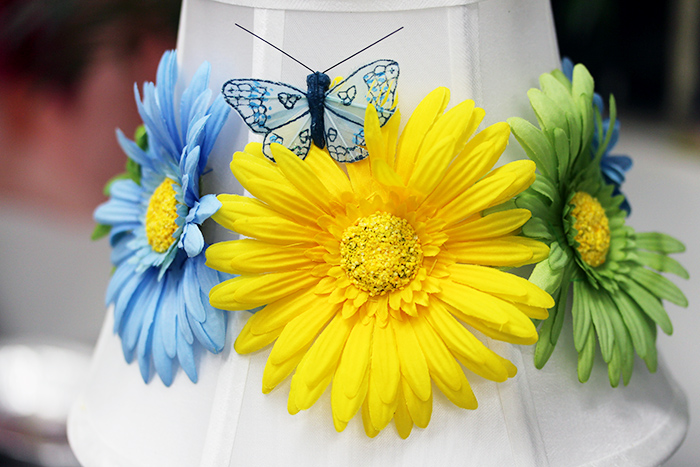 The butterfly is another find from Michaels – it's attached to a wire so you can just stick the wire through the lampshade and it stays in place without any sewing or gluing!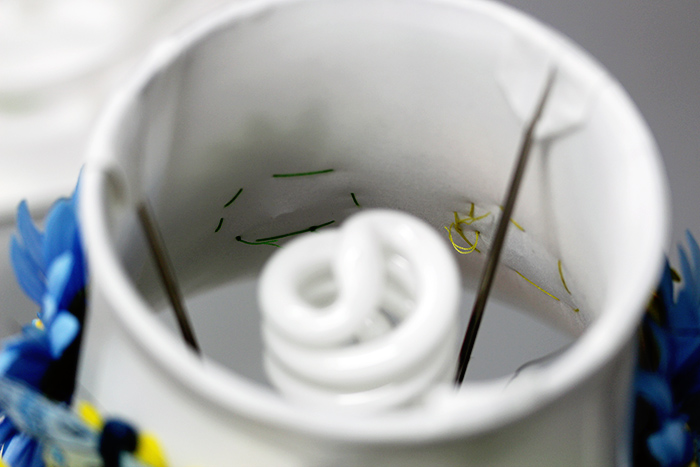 If you're not great at sewing, you could also use safety pins or try gluing the flowers on.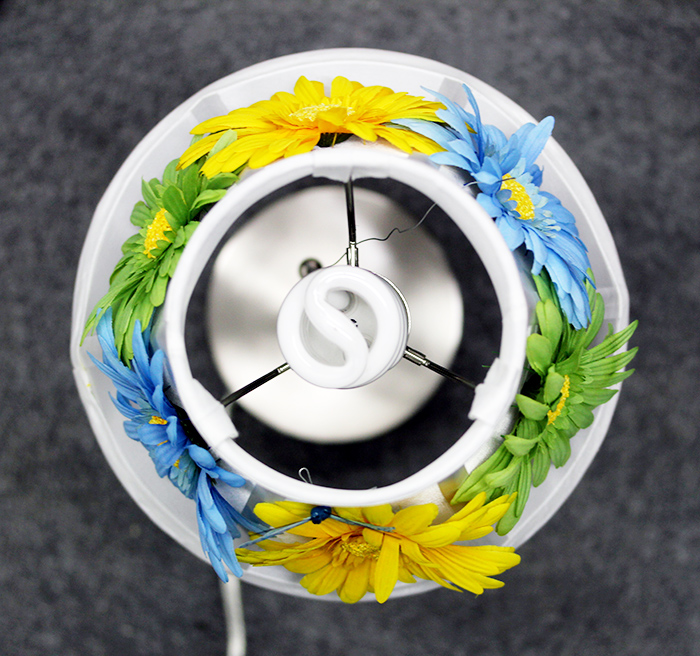 I wish I had had room in my suitcase to bring this one home with me so I could have put it in my room!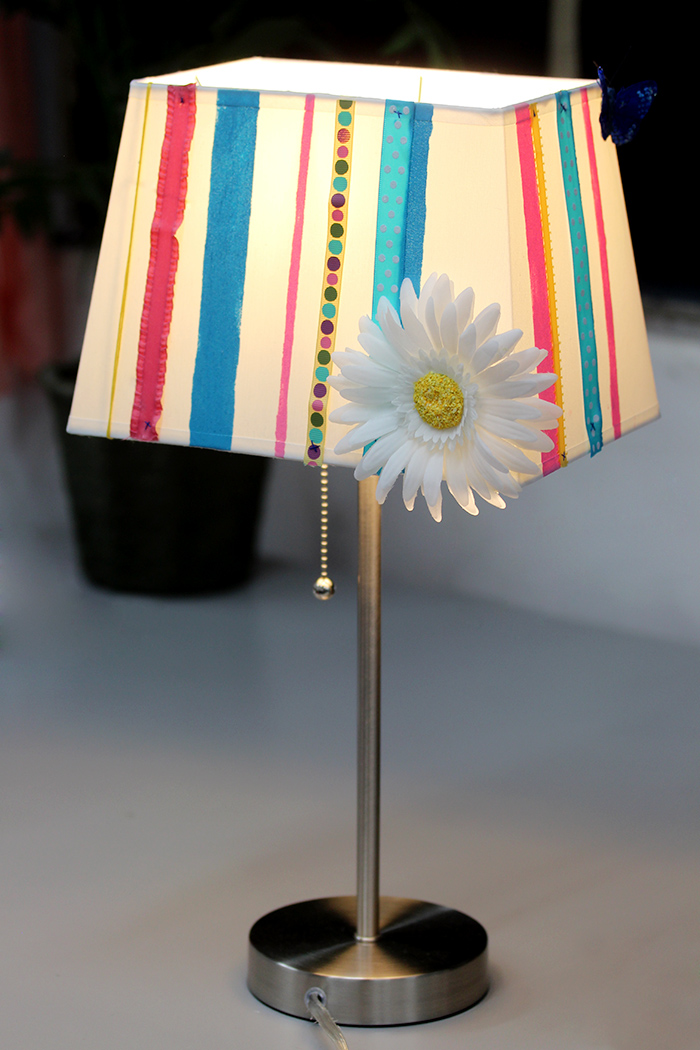 The next lampshade is a fun striped design. I made the stripes with a few different methods – the blue and pink are fabric paint that I masked off with tape (we got these lampshades from Target, and while they don't really take glue at all, the fabric paint looked beautiful on them!). The ribbon is just sewn on the top and the bottom, and then I also tied some embroidery thread around the lampshade to make some really thin stripes (which doesn't require any sewing or painting!).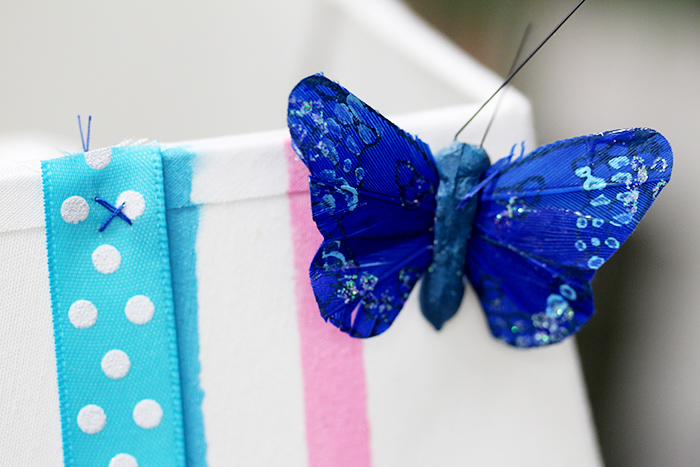 Another one of those butterflies. Isn't it adorable?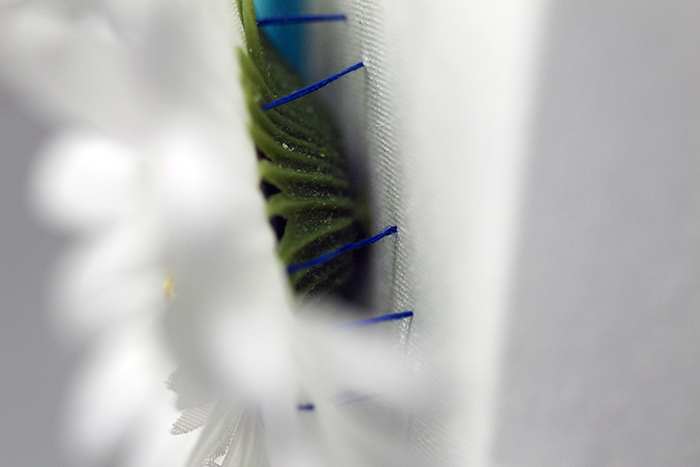 A little closeup on how I sewed the flower onto the lampshade. If I was in my own crafting studio I would have used white thread, but we were a bit limited in supplies when I was putting these together.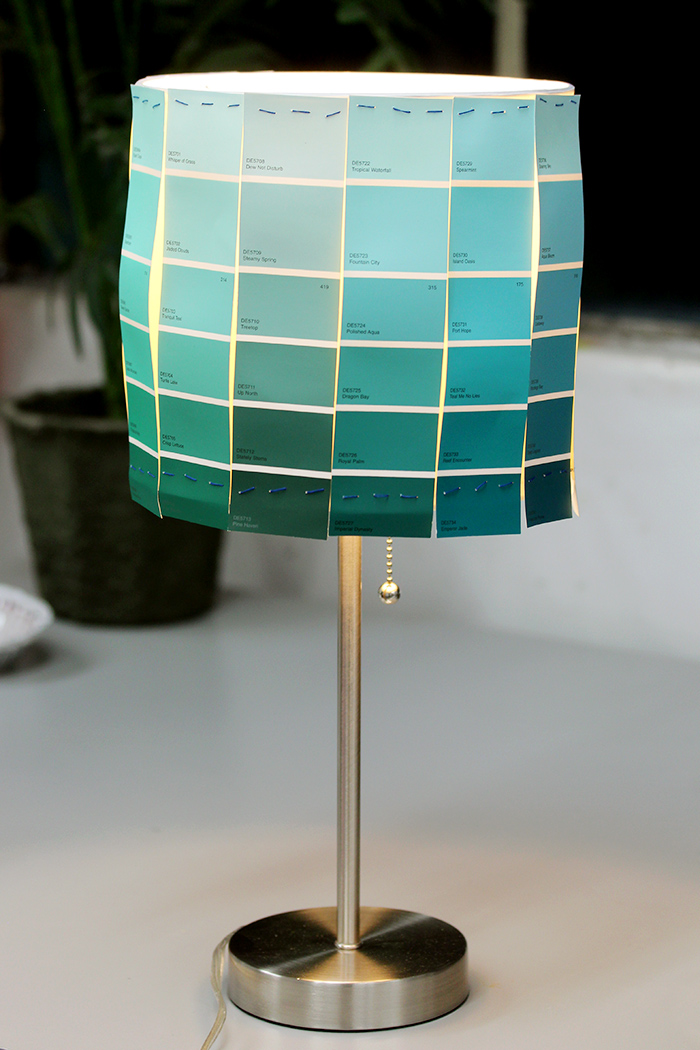 The final lampshade is made out of paint chips! We were pretty rushed for time, so I don't think the craftsmanship on this one is as high as it could be, but I still think it's a really cute idea. As I mentioned before, the lampshades we got were made out of a really cheap plastic-y fabric and wouldn't take any glue, so I had to sew the paper paint chips around the top and the bottom. If I was making it again, I'd experiment with different types of glue or maybe sew some ribbon around the top and bottom to cover the stitches.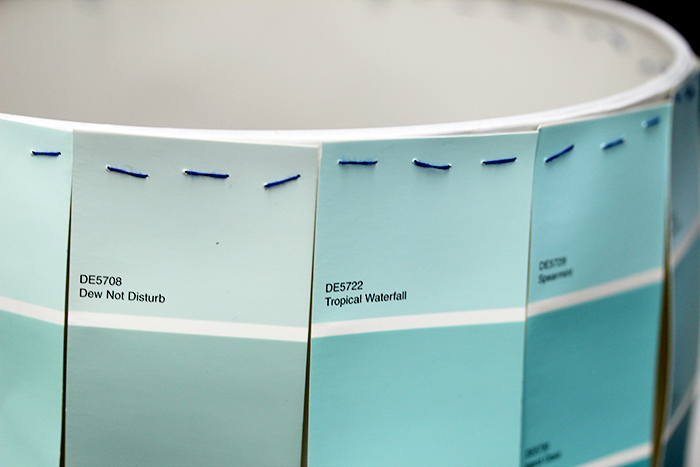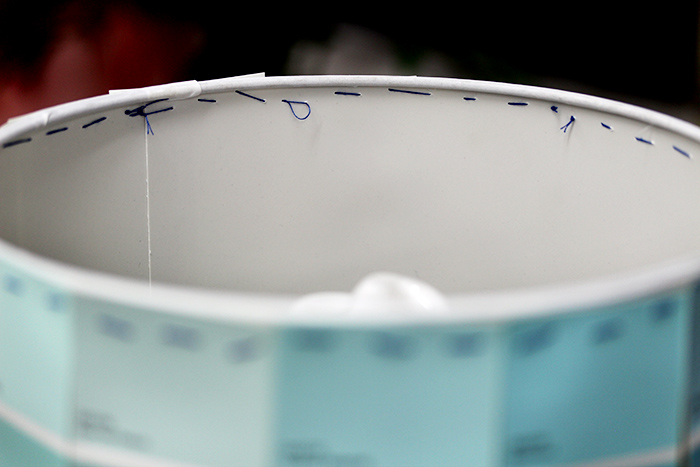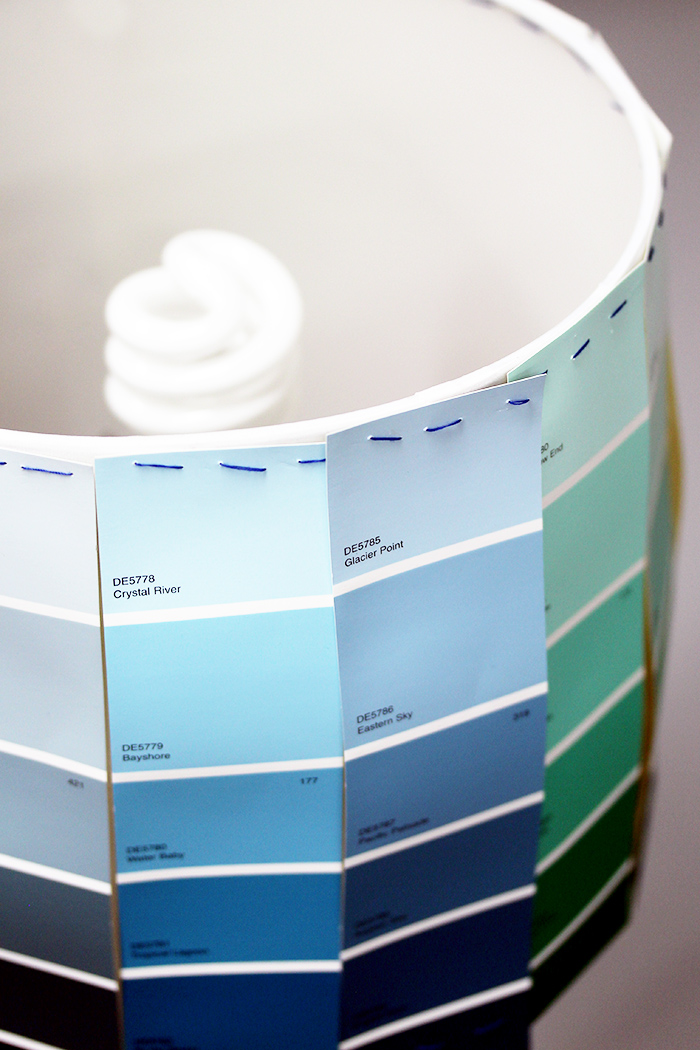 We were working pretty quickly so it was hard to keep the paint chips completely even and the stitches uniform, but I think the gradient is still really pretty!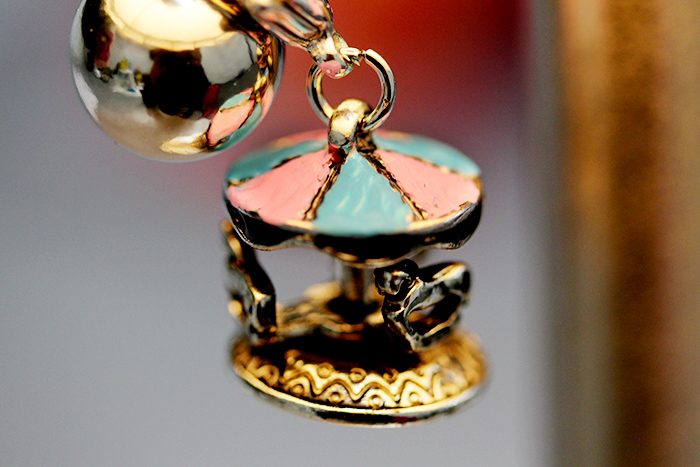 And finally, as we were leaving Michaels, I saw this adorable little merry-go-round charm, so I painted the top Wonderly colors and attached it to the lamp pull chain. Even though we were kind of rushed for time putting these together, I think they came out really cute and I'd love to see photos on Twitter or Tumblr if you decide to make one! And be sure to check out The Wonderly Way as well as my vlog about filming it!