They're finally here! I've been working really hard on the next batch of necklaces to sell, and I'm so happy that I can finally share them with you guys. There are a lot of new designs for sale – a black, a green, and a blue DFTBA, a white, a green, and a blue mini ampersand, and a white interrobang. Plus, if you order more than one necklace, use the code KAREN10 to get 10% off your order. Keep reading to learn more about them and to see the rest of the photos from this photoshoot!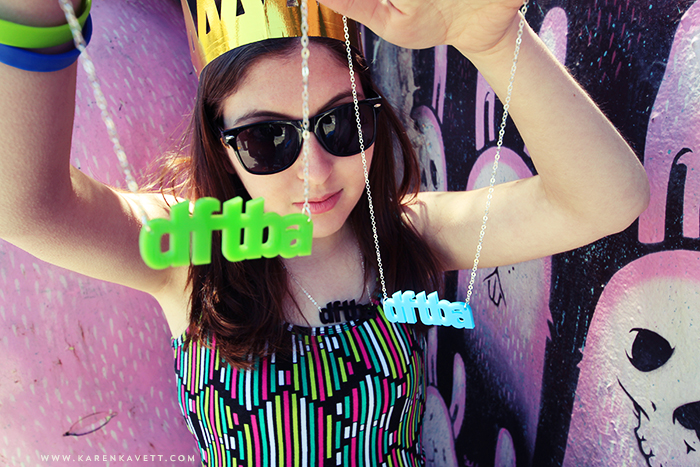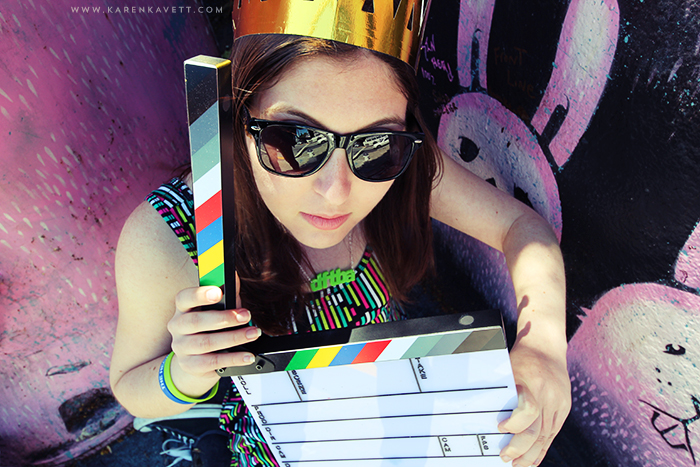 Thank you so much to Keith for taking these photos and filming for me. We took these at a super cool mural in San Francisco, and I just love how they came out.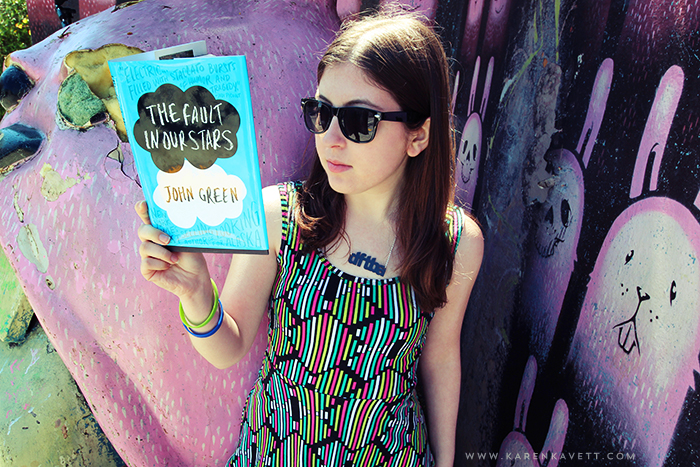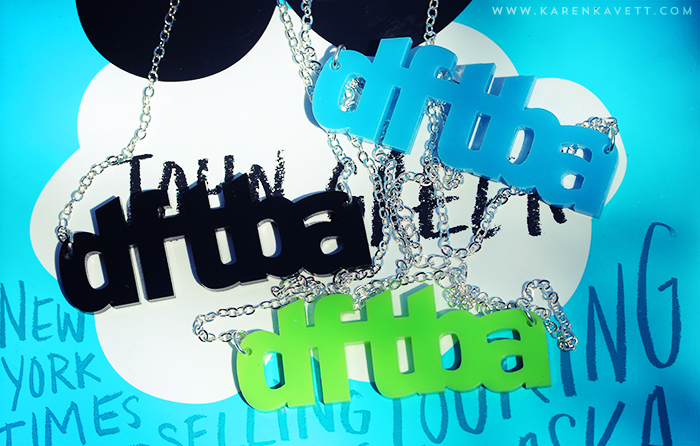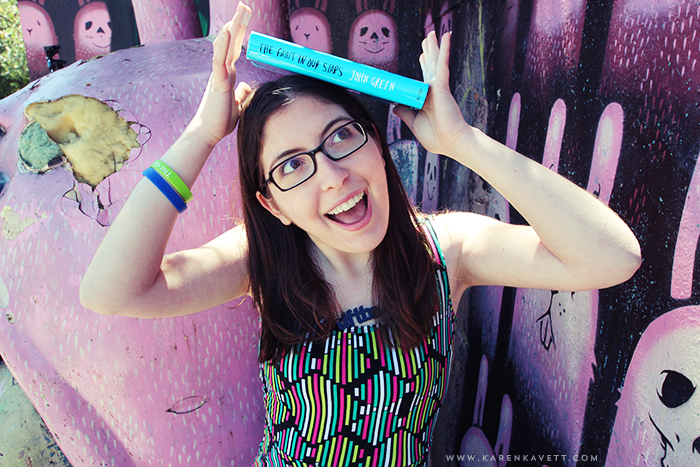 DFTBA wouldn't be a thing without John and Hank Green, so I wanted to include a bit of nerdfighteria into this otherwise hipster Urban Outfitters grunge-inspired photoshoot.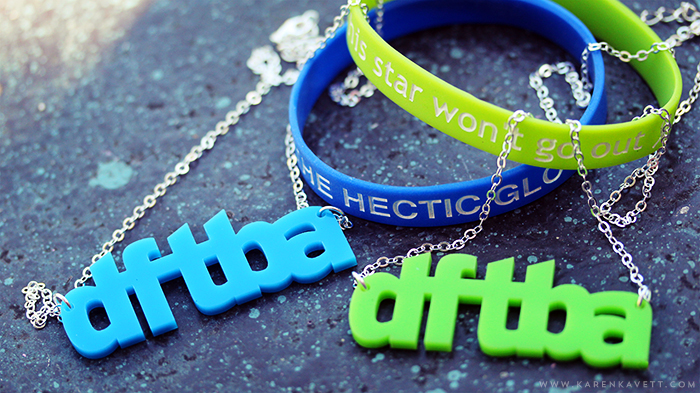 The perfect nerdfighter fashion accessories.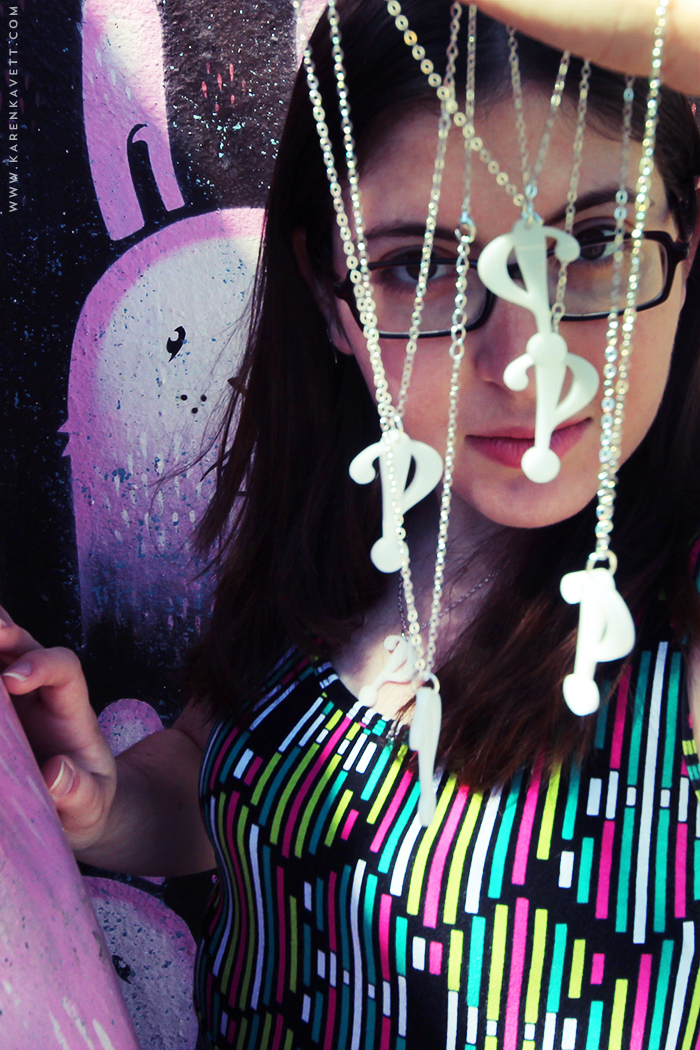 Stay tuned until Friday when I'll be posting a video about the history of the interrobang!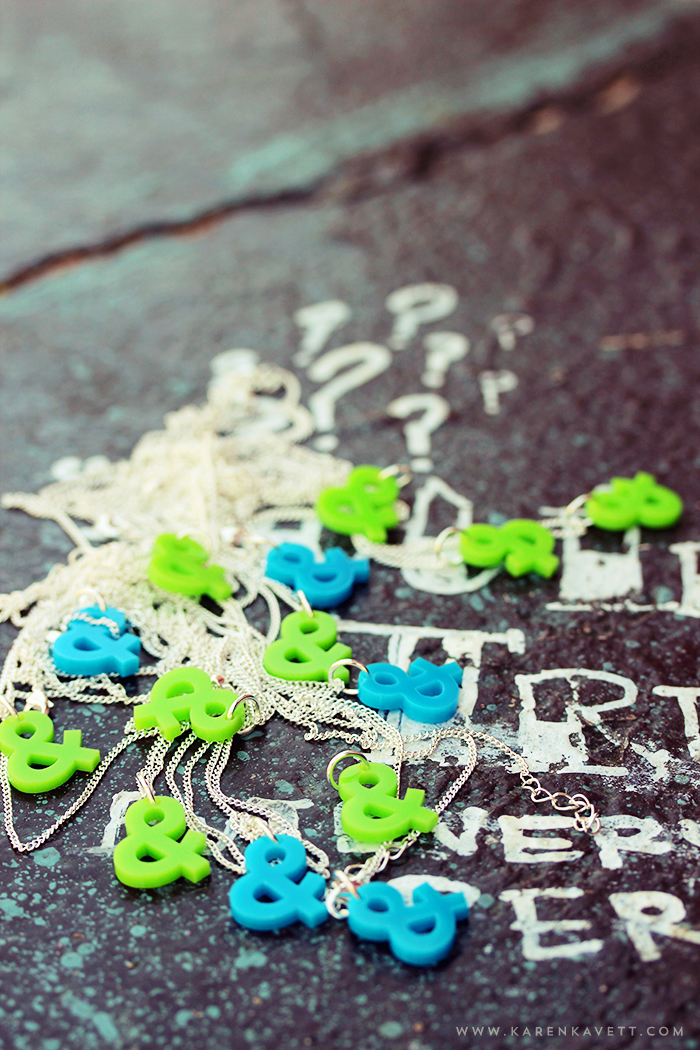 After the mini ampersand necklace sold out in black, I decided to make some more in white, green, and blue. They're really cute, and a slightly more subtle way to show your typography appreciation.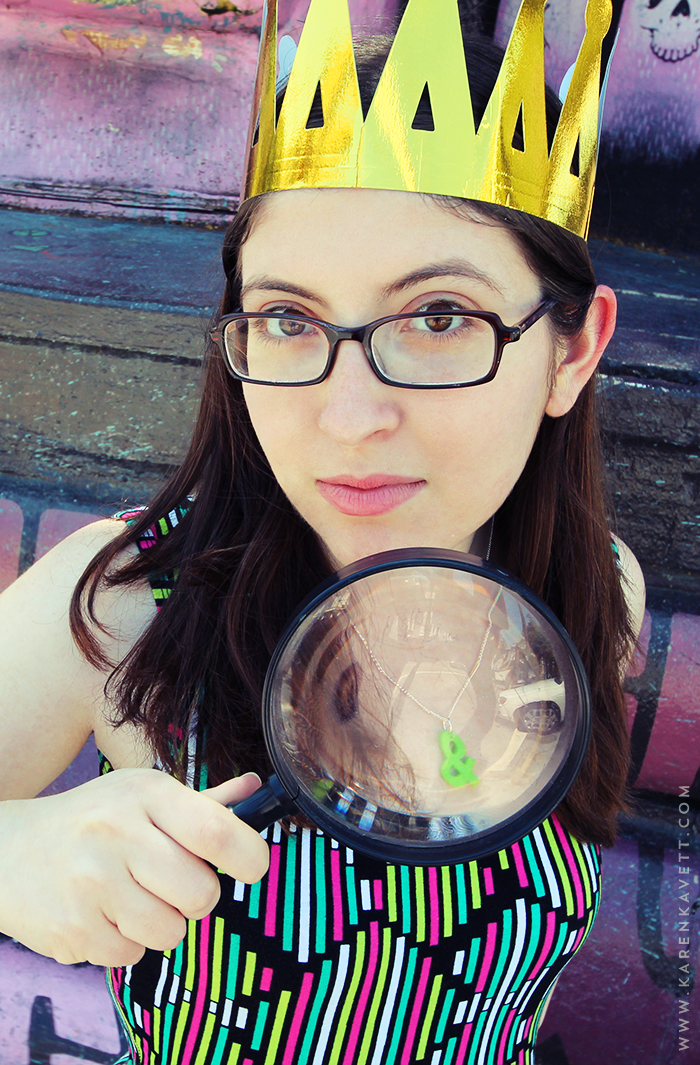 I had been wanting to make lime green necklaces for ages, but the company I usually use for the laser cutting didn't offer it or the bright blue color. But, I did my research and found a company with a bigger variety of colors, and even though it was more expensive to make, I definitely think it was worth it.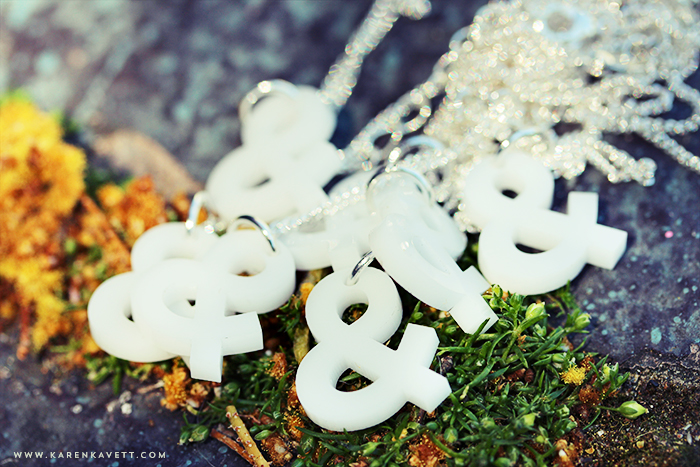 I had also been wanting to make this ampersand in white for a while, and I love how they turned out.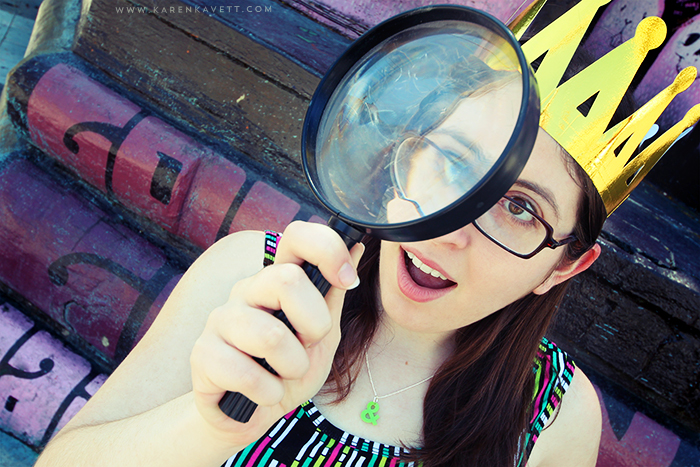 This crown is actually from a sing-a-long movie screening of Beauty and the Beast that I went to in the Castro! I kind of want to wear it every single day. And I got the dress at Buffalo Exchange for only $20!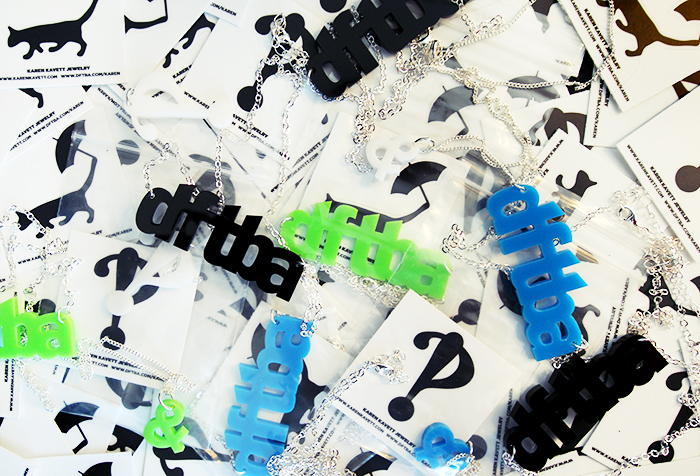 Each necklace comes in a small plastic bag with a free sticker – an interrobang sticker for the interrobang and ampersand necklaces, and an umbrella cat sticker for the DFTBA necklaces.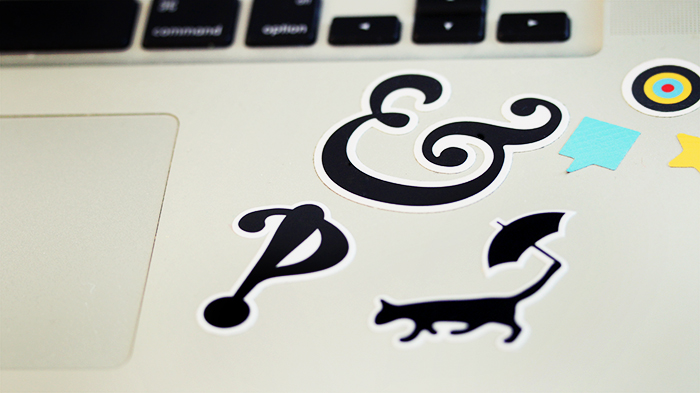 I'd love to see all the creative places you put your stickers. If you have the Caslon necklace as well, you can get a nice typographic sticker collection going!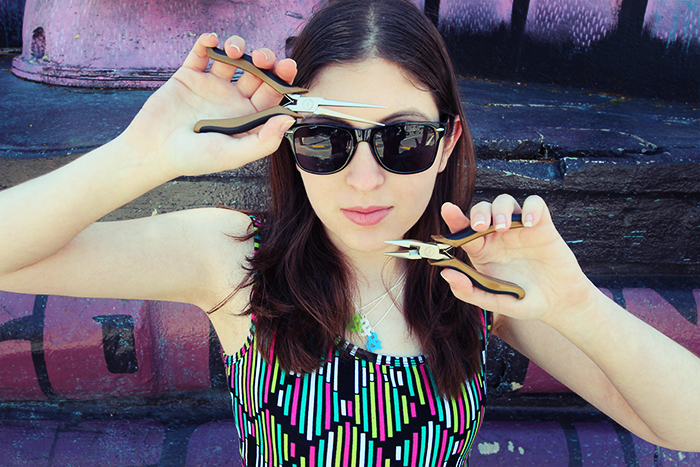 It took a long time to finish this round since I made so many, but each necklace is still handmade by me. I hope you guys like these photos and head over to DFTBA to pick one up if you like the necklaces too. And remember the code KAREN10 to get 10% off if you order more than one. This has been a huge project in the making, so thank you all so much for the support so I can keep making them!