As you saw from my video and blog post on Wednesday, my new necklaces are now for sale! One of the new designs I made is the interrobang, which is a punctuation symbol meant to convey excitement in a question, to replace the often used "?!". The history of this symbol is really interesting, so I made a video all about it. I hope you like the video and the necklace, and you can head over to www.dftba.com/karen to buy one!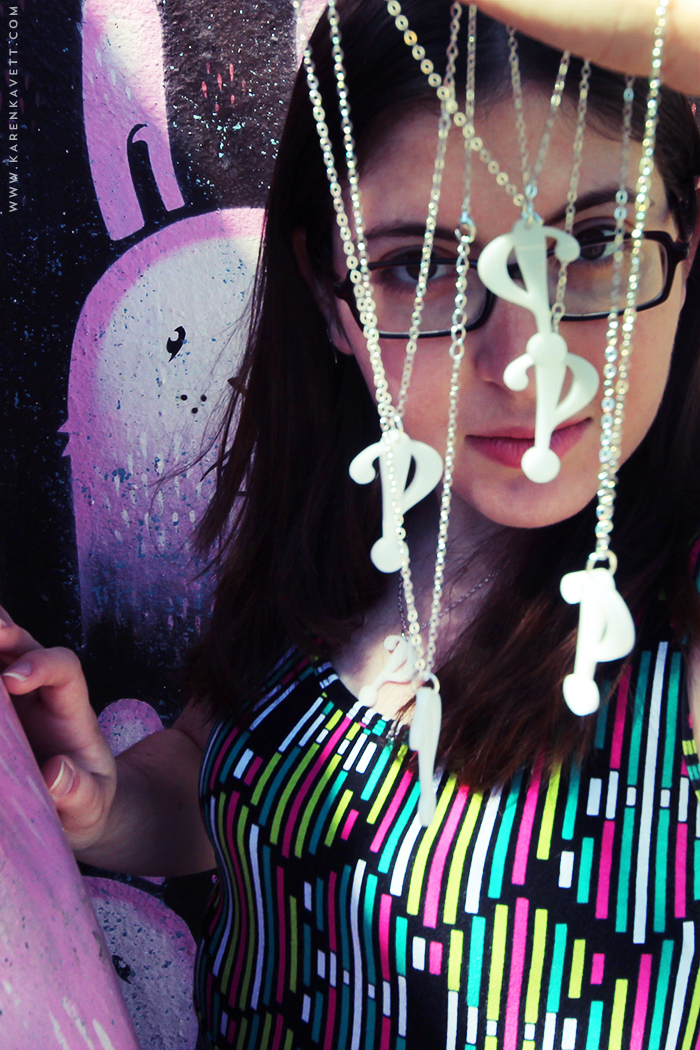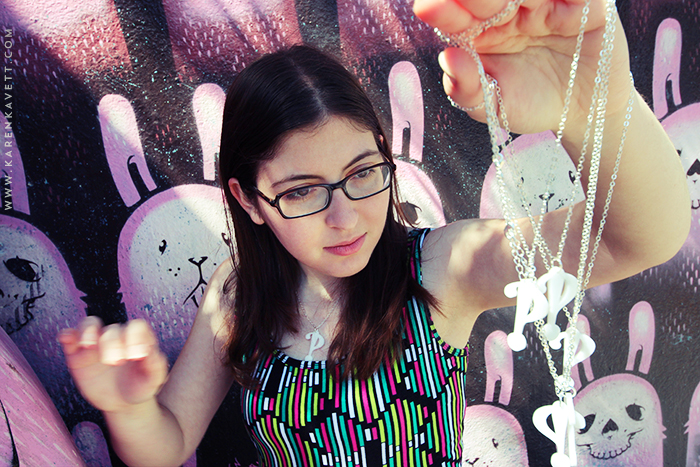 Many thanks to the Shady Characters blog for writing such a great post about the interrobang. I don't think I had ever seen the term "cult punctuation mark" written before, but I am definitely proud to be part of the interrobang fan club.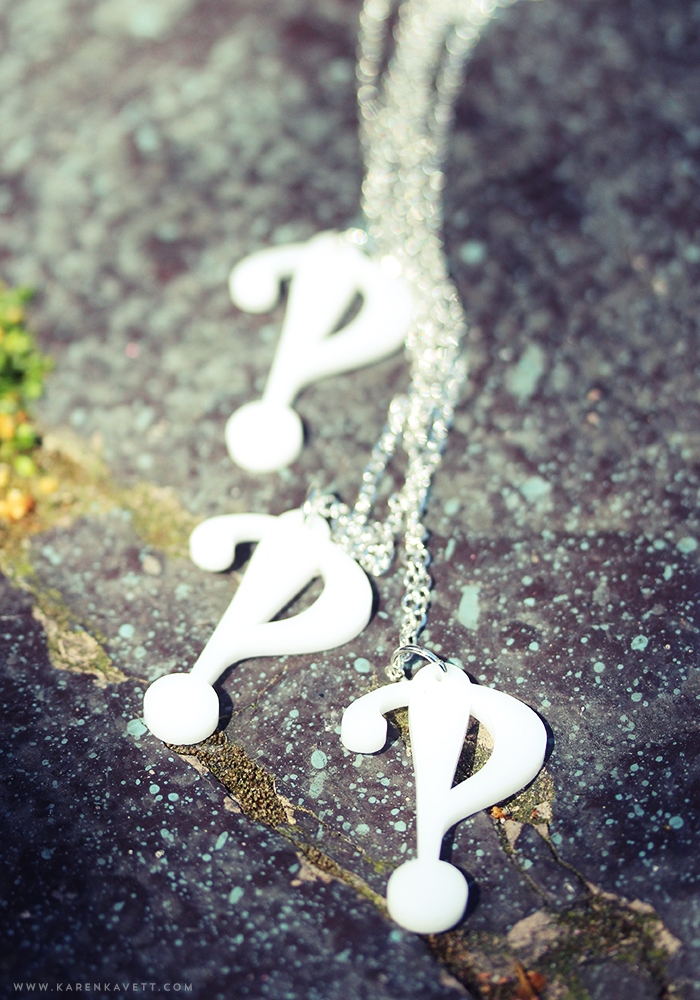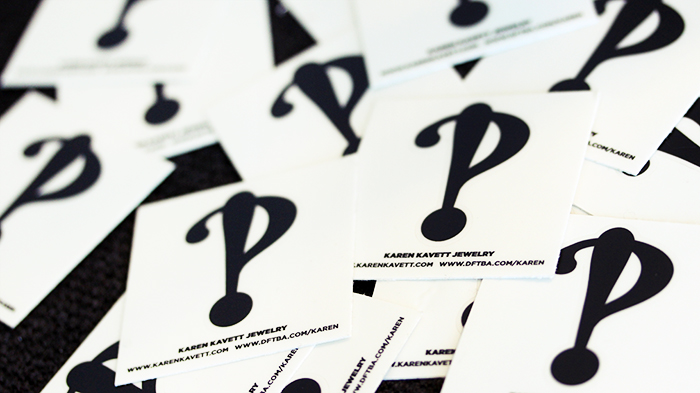 The necklace measures approximately 1″ x 1.5″ and is on an 18″ silver chain. It also comes with an interrobang sticker, which I'd love to see all the creative places you guys stick these. Head on over to DFTBA to buy one of the interrobangs or one of the new ampersand or DFTBA necklaces, and thank you so much for all the support!