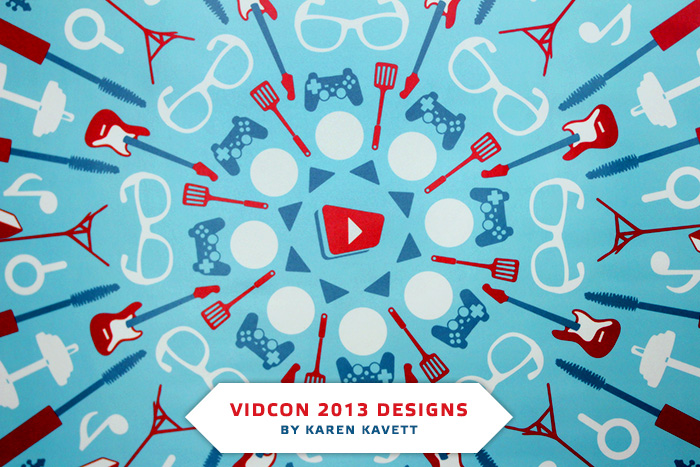 VidCon 2013 was last weekend and now I can finally show you the shirt, poster, and Bingo board I designed for it! I felt really honored that Hank asked me to handle the designs this year, since over 12,000 of the shirts were printed and distributed, and the Bingo board was included in every single swag bag. Keep reading to learn more about what went into each of the designs!


Before I get into the designs, be sure to watch the video of the panel I was on at VidCon, which is all about graphic design and branding your channel. It's an hour long, but I think it went really well!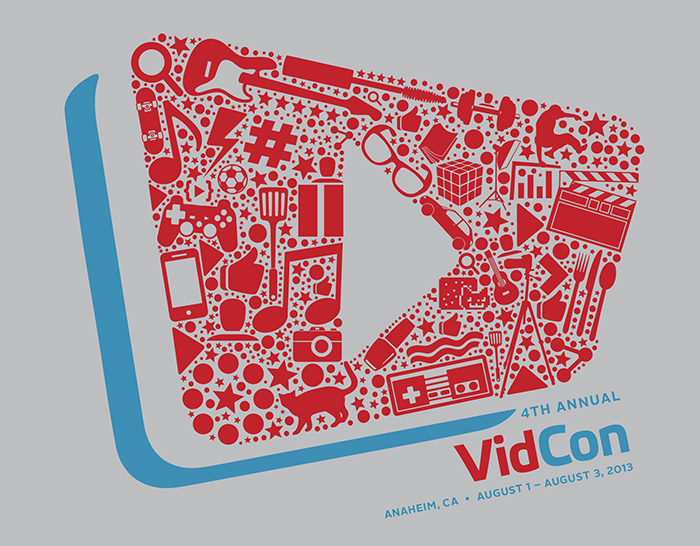 Back to the design work, I submitted several concepts for the VidCon shirt, but the one the team decided to go with was this one, where the logo is made up of symbols representing the YouTube interface and all the different communities on the site.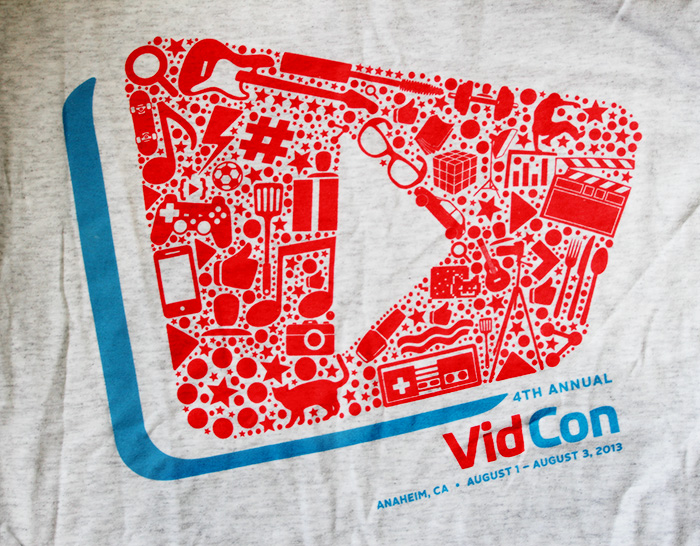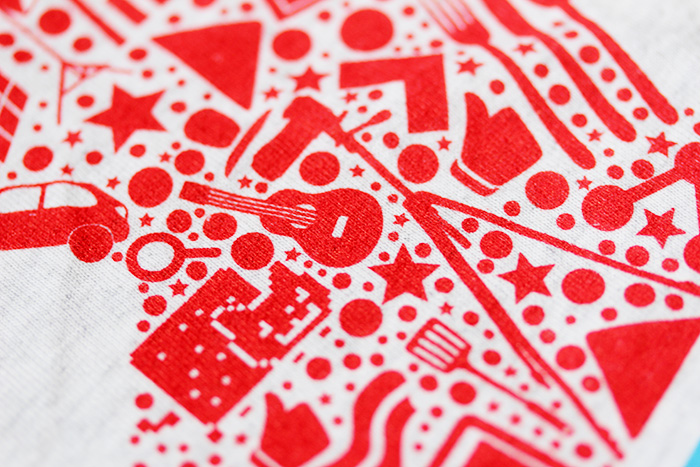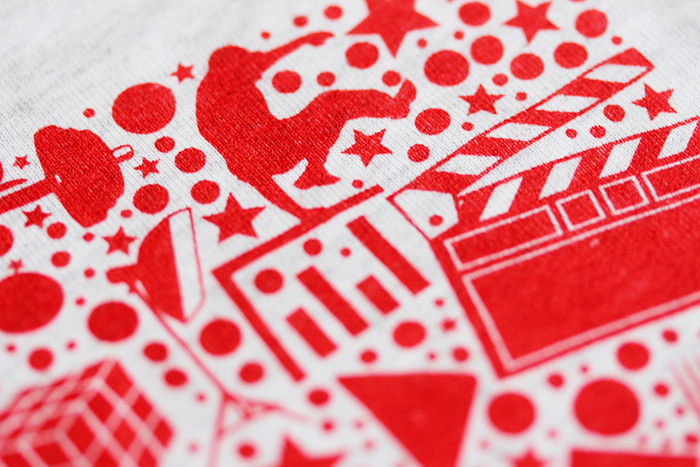 This was my little shout-out to the parkour community, who I just think are awesome. I tried to include as many different communities as I could.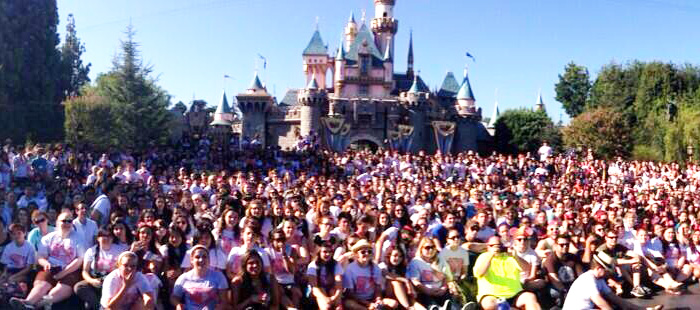 This isn't a great photo, but it was awesome at VidCon Disney Day to see thousands of people walking around in a shirt I designed!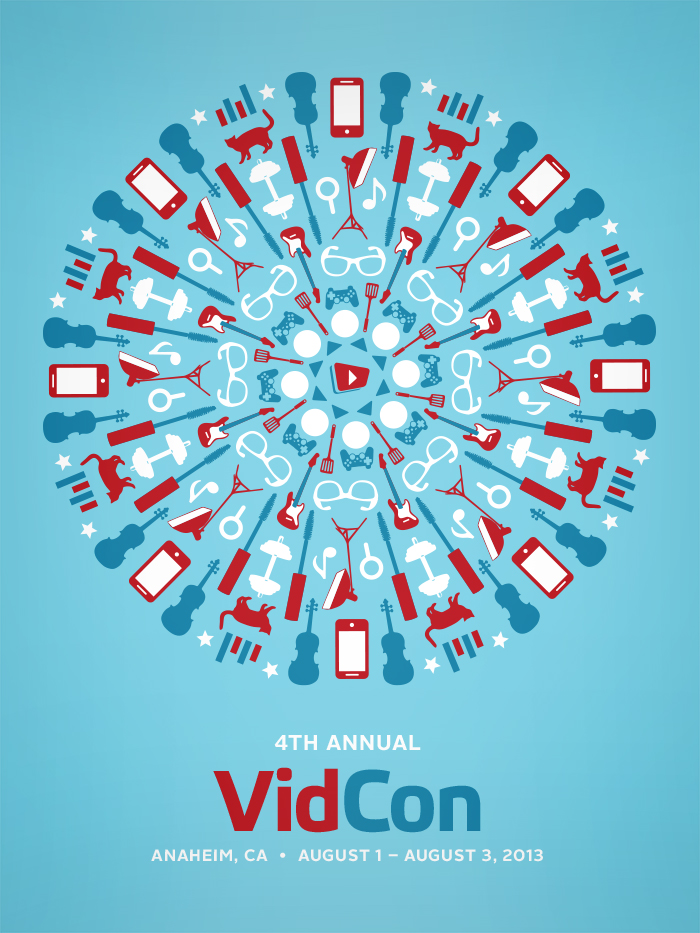 The poster was actually one of the original t-shirt designs I submitted, and when they went with a different concept, I decided to finish the design as a poster and offer it to the team as the official VidCon poster.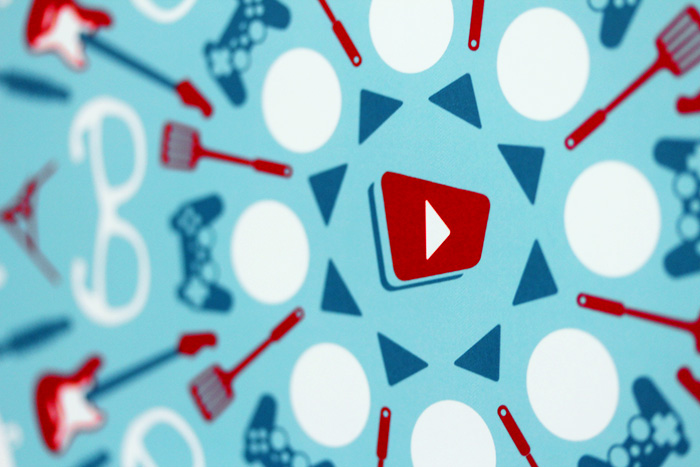 I really love how bright and vibrant the design came out. I really think it's one of the best posters I've designed yet.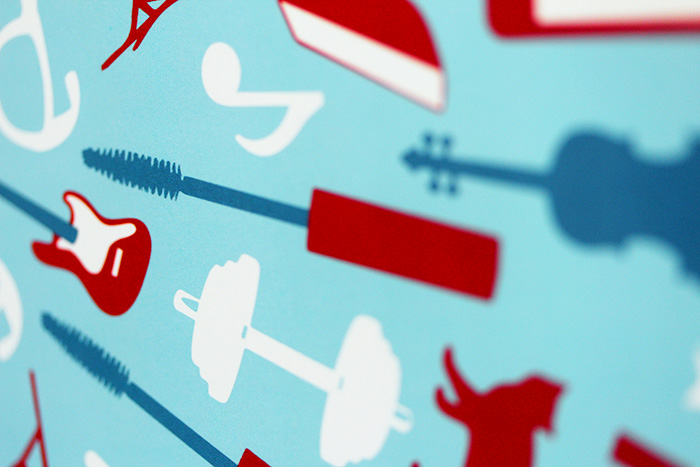 I really tried to shout out a lot of the communities that don't always get a lot of love in designs like these, such as the beauty gurus, the fitness community, and the daily iPhone vloggers.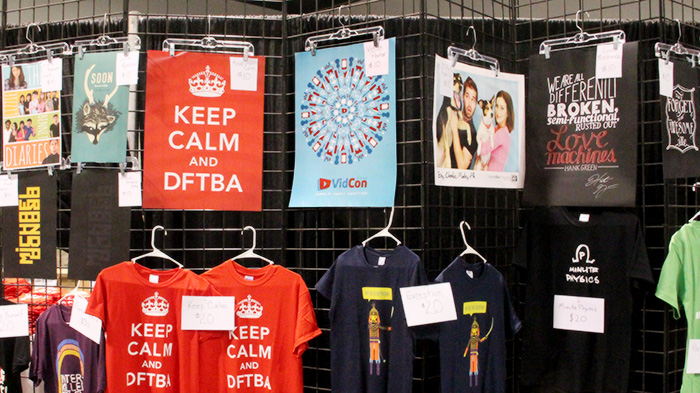 The poster was for sale at the DFTBA booth. I'm not sure if they're going to sell the leftovers online, but I'll definitely keep you guys updated on Twitter if they show up anywhere.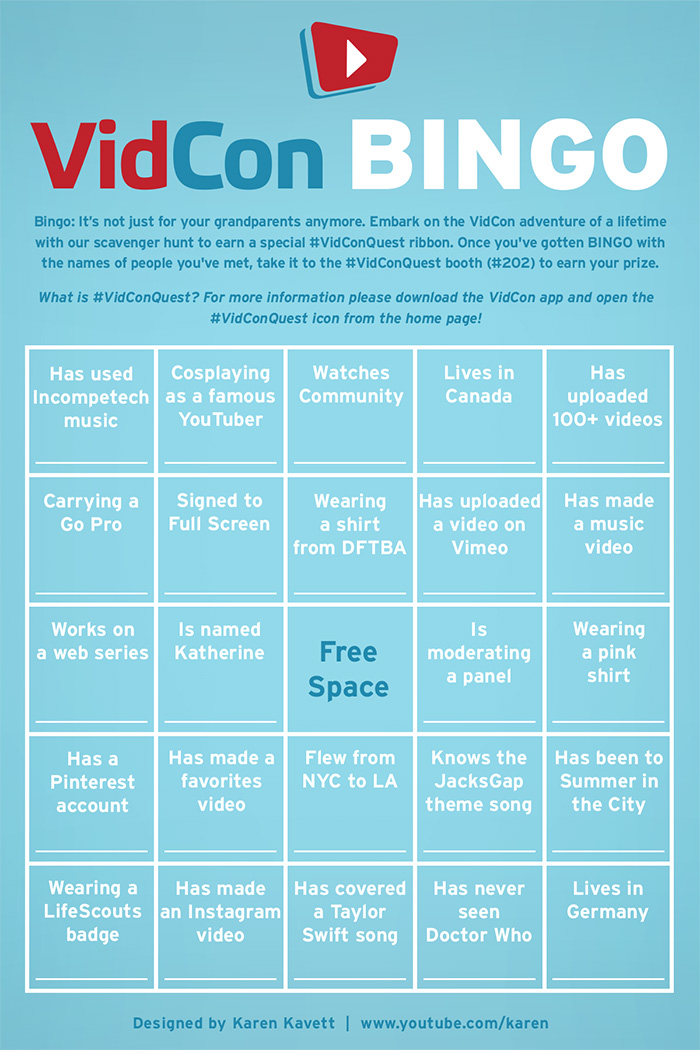 And finally, the Bingo board. I had this idea after going to a Reddit meetup where they were handing out boards like this (though not as nicely designed, haha). They really helped spark conversation especially between strangers, and I thought it would be super fun to play at VidCon. I pitched it to the team about a month ago, and they agreed to print them and integrate it into the VidConQuest ribbon contest.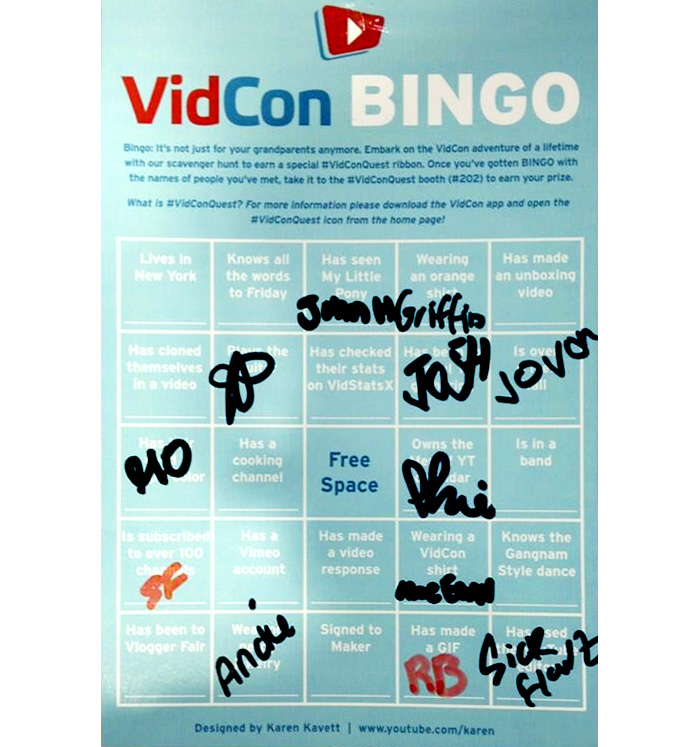 Thank you to SeriouslyPhie on Twitter for sending me this photo of her finished card!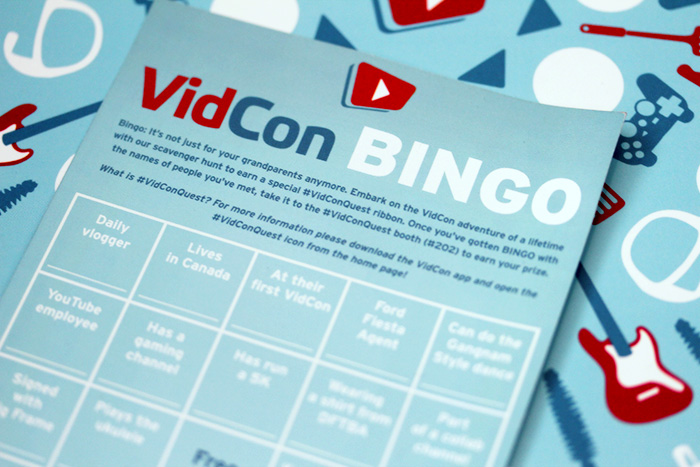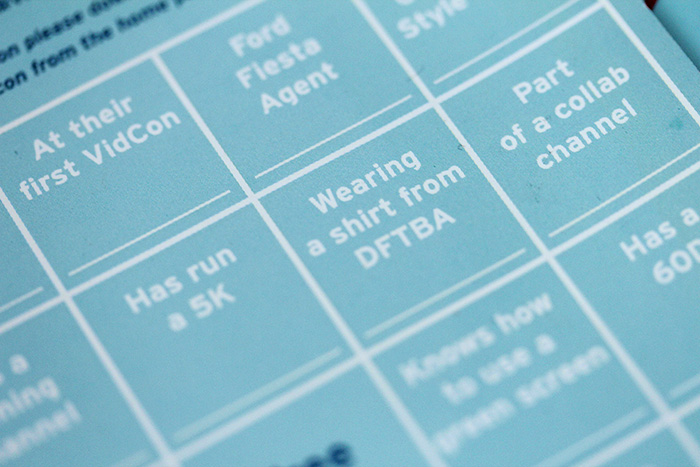 I ended up making 11 different versions of the cards, with 142 different boxes. Between all 11 versions, each box was used no more than twice.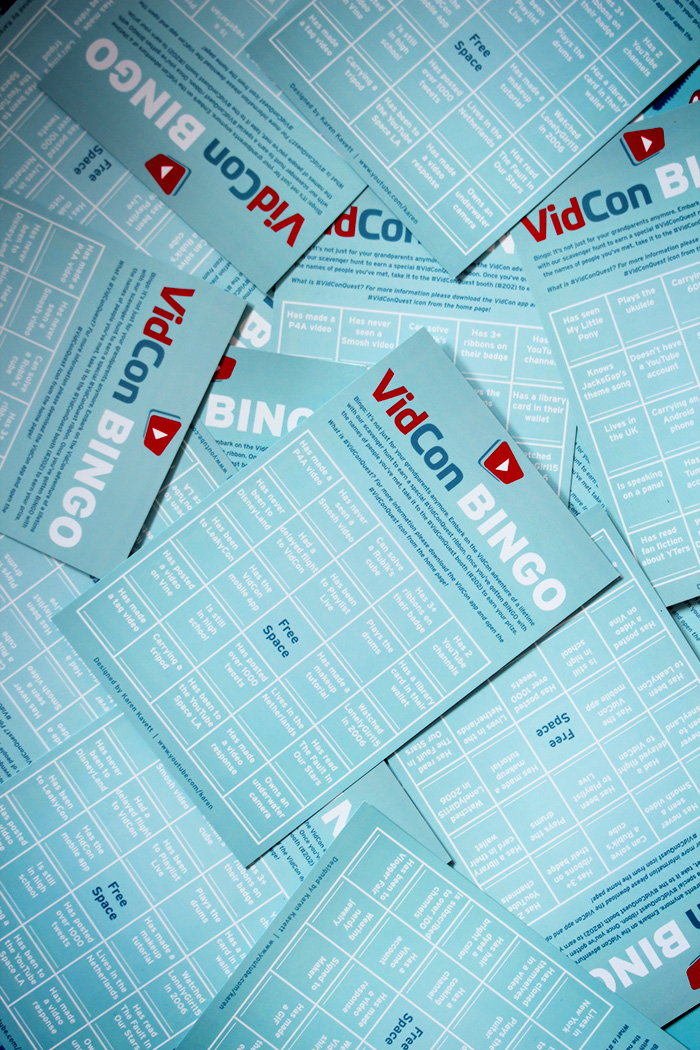 I managed to grab a couple extra to keep for my portfolio. If you didn't have a chance to complete yours at VidCon, it could be fun to bring back at other YouTube events too!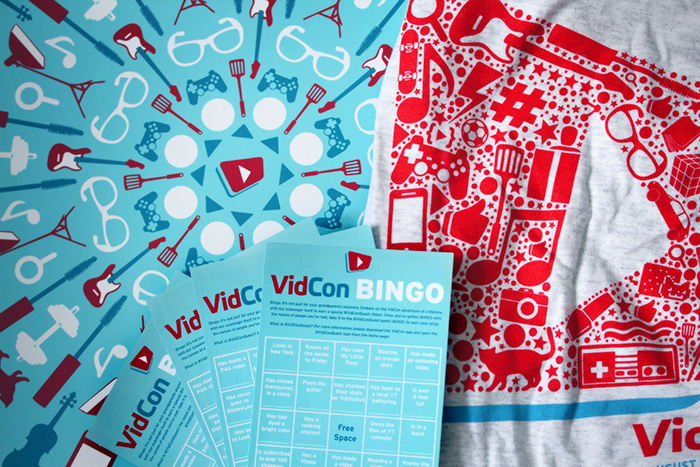 Thank you so much to everyone for reading! I'm really happy with how all of these designs came out, and it seems like everyone I talked to liked them as well. Don't forget to watch the video of my Branding & Graphic Design panel on YouTube, and stay tuned until Friday when I'll have a recap video about VidCon posted to my YouTube channel!