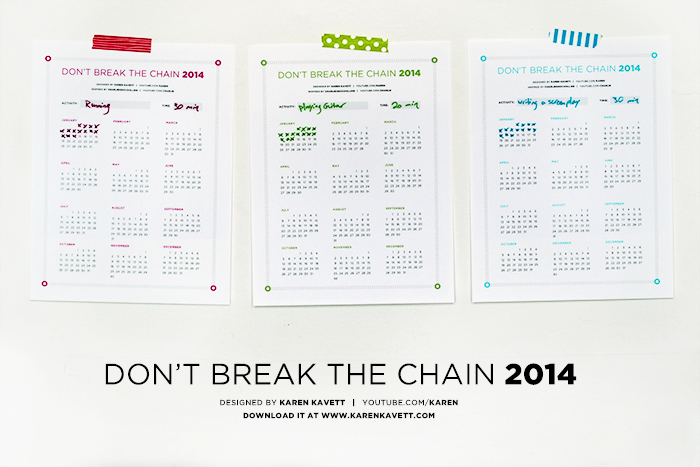 You guys keep asking me for it so here it is – the Don't Break the Chain Calendar 2014. This was originally inspired by the Charlie McDonnell video Don't Break the Chain back in 2012, and it's a pretty simple idea. Basically, for each calendar that you print out, choose one activity that you want to do every day (or every other day or once a week or whatever you want) and mark off on the calendar every day that you manage to complete it. Eventually, you'll have such a long chain that you won't want to skip a day and thus, break the chain. Keep reading to download the PDF of this year's calendar.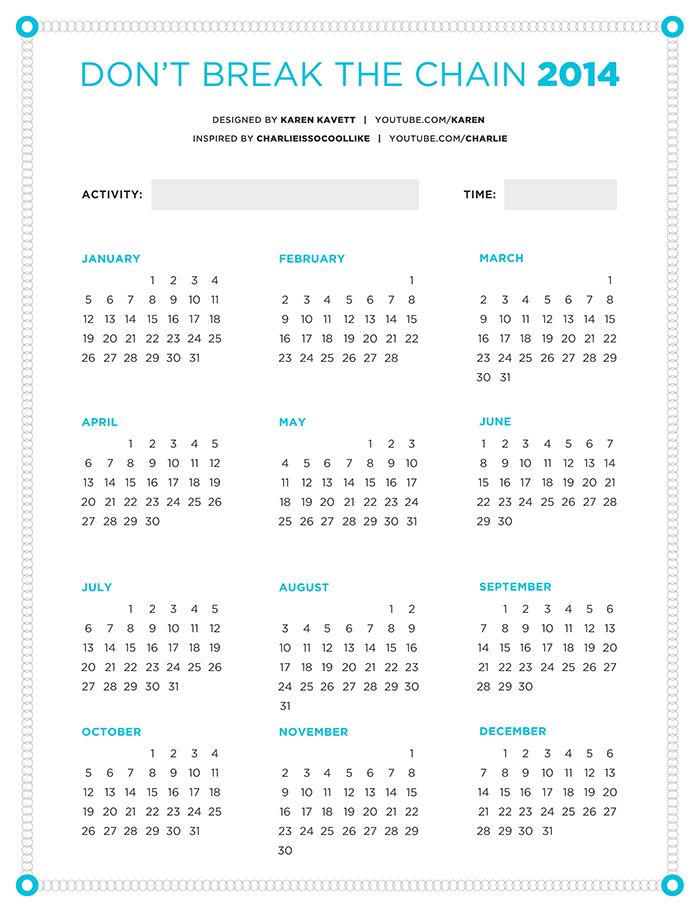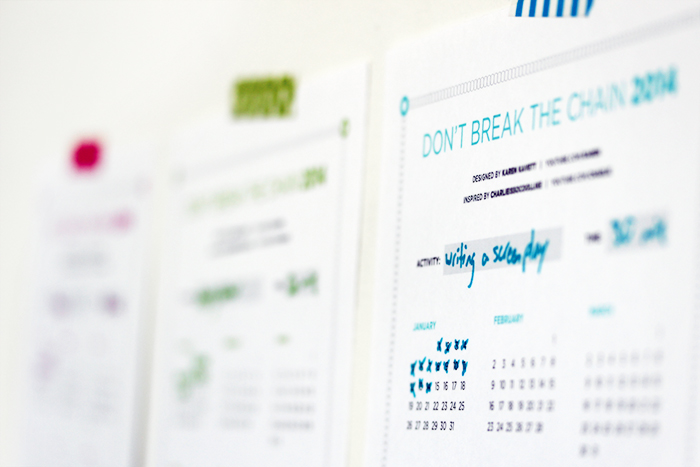 This year, I decided to keep the design essentially the same as last year, but offer it in several different colors. Now, if you want to have multiple calendars going at once, you can color code them to easily keep track of which is which.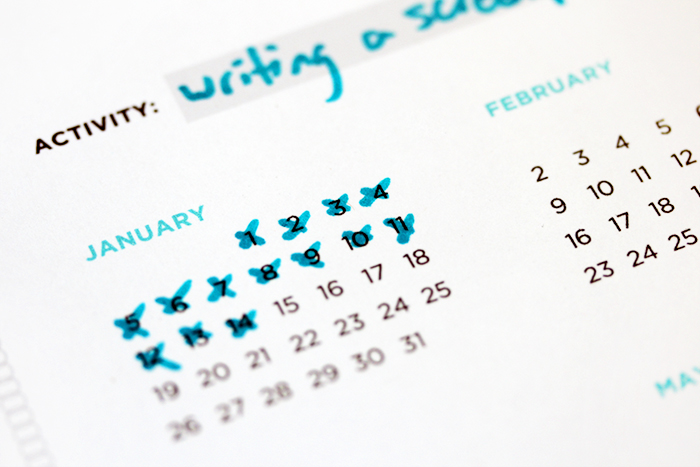 If you used these calendars last year and managed to keep a chain going for the entire year, send me a picture on Twitter or Tumblr. I'd love to see!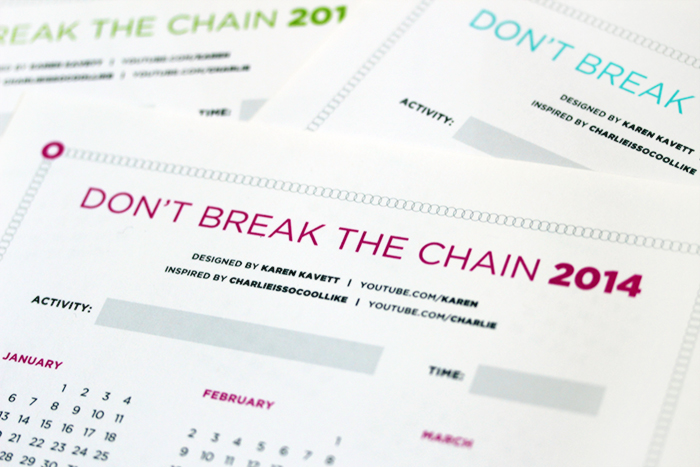 Here are the downloads, three in color, and one in black, in case you only have a black and white printer.
Pink
Green
Blue
Black
If you'd like to share these with your friends, please also feel free to reblog my post about it on Tumblr!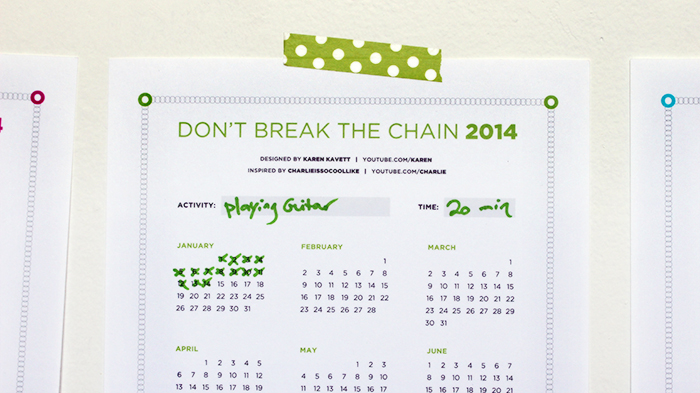 Good luck with your chains this year. And don't forget to subscribe to my YouTube channel for more graphic design things like this!