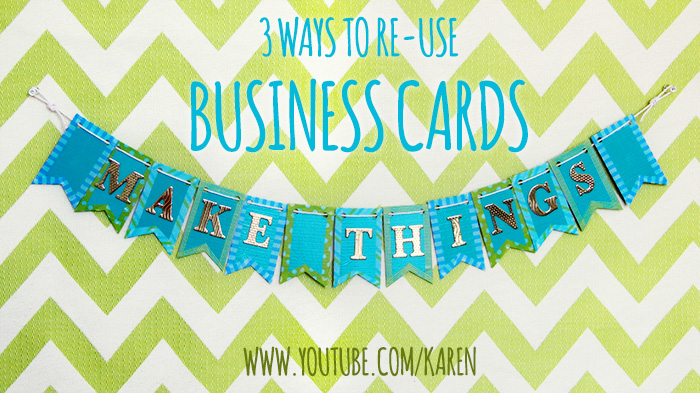 You guys may remember that last year I was a Fiesta Agent. Well, they sent each of us business cards that we could give out, except that I don't think I ever gave out a single card. That left me with 1,000 cards that I had nothing to do with, so I decided to try to recycle them into a few fun DIY projects. Keep reading to watch the video and check out more photos of all three projects.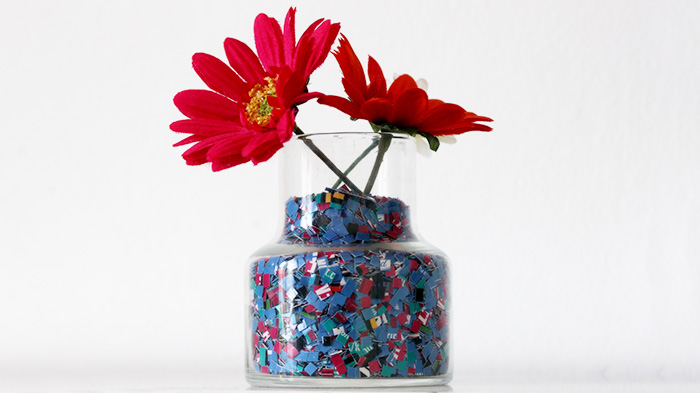 The first thing I made was confetti, using fringe scissors. My hand did hurt after a while, but it was kind of therapeutic getting to shred these cards by hand. I decided not to toss all the confetti in the air since that would be a bigger clean-up job than I'm willing to do for one shot of a video, so instead I put it in a decorative jar and used it as a vase for colorful fake flowers.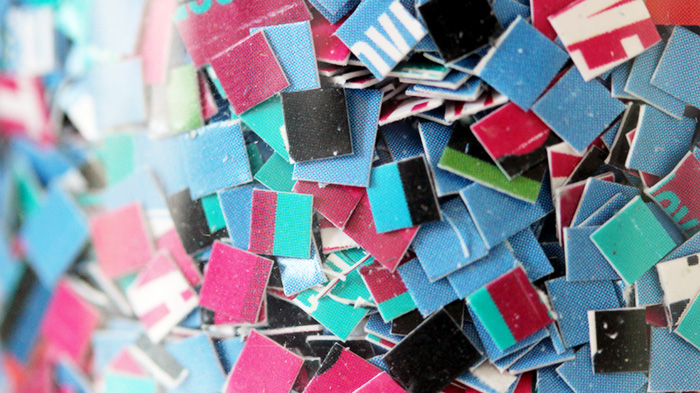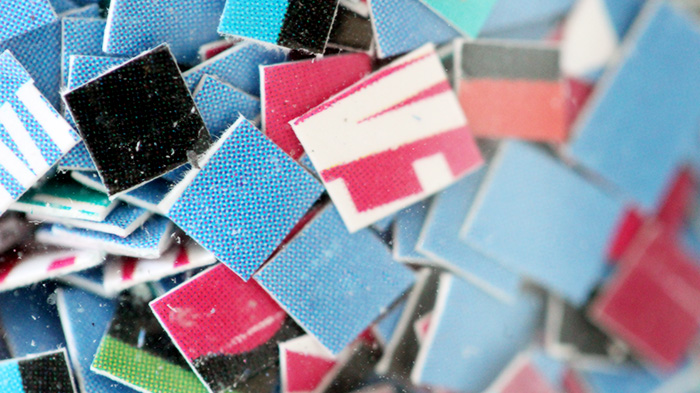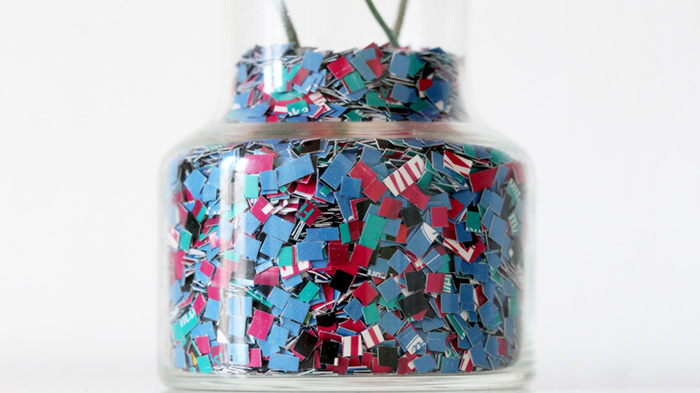 This craft works the best if your business cards are already colorful, which the Fiesta cards are. And you could also do it with a normal pair of scissors, though it may take a bit longer.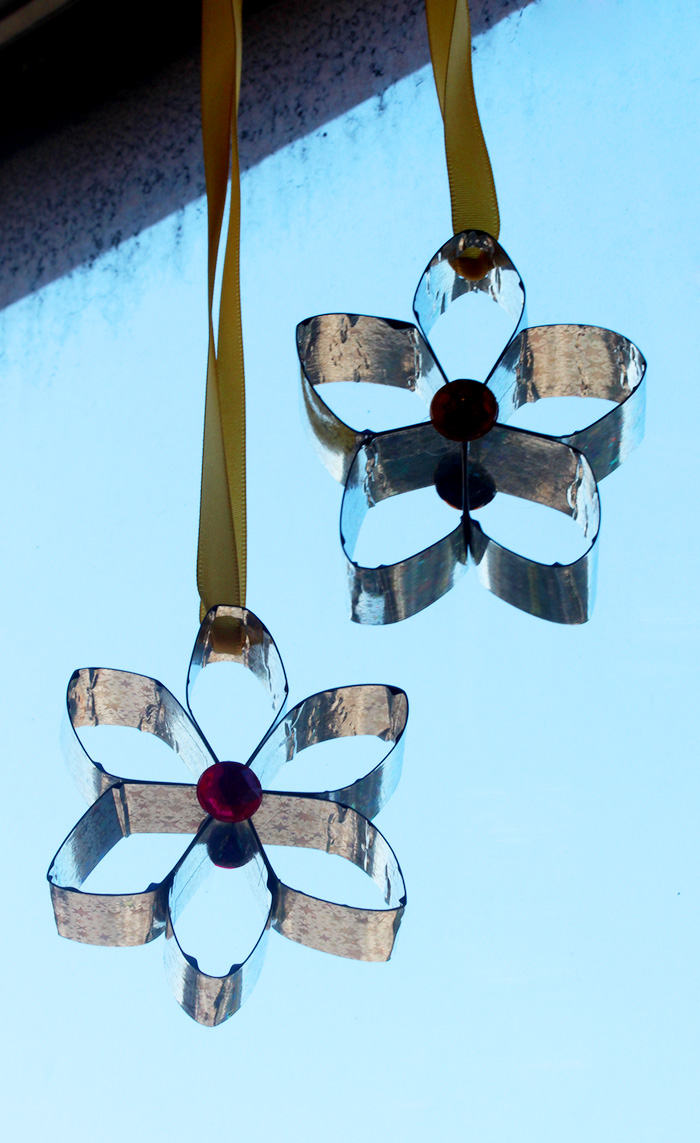 The second thing I made is these cute hanging flowers. They're held together with nothing more than normal scotch tape, but I covered them with shiny adhesive laminate, which I was pleasantly surprised to find is completely opaque.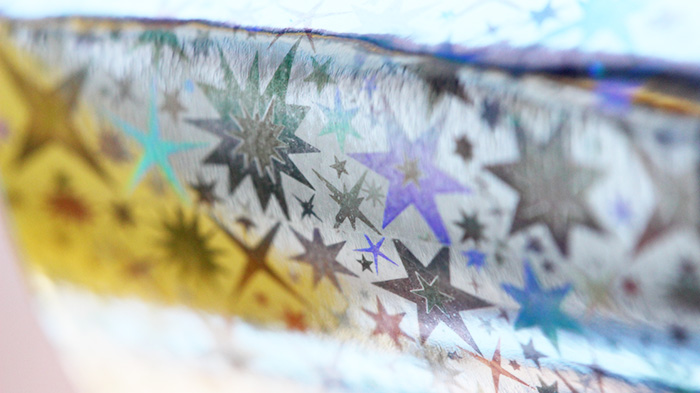 I got the adhesive laminate from my mom for Christmas, and it came on a big roll so I still have plenty to work with on future projects. It's a bit hard to photograph since it's so shiny, but it just reminds me of something I would have loved in middle school (and still do kind of love).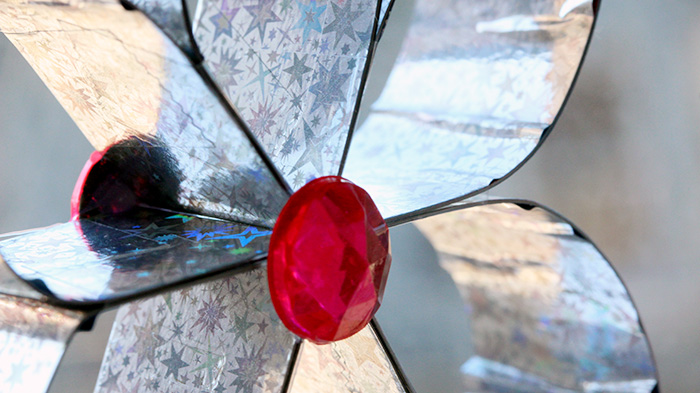 At the last minute I decided to glue rhinestones in the center, which I thing really brings the whole thing together. If you don't want to hang yours, you could also glue a magnet to one side and put it in your locker or on the fridge.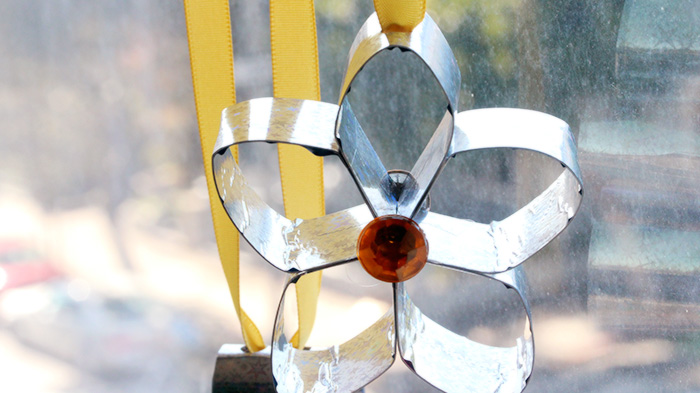 I'm sorry these photos are kind of taken from weird angles, but I wanted to hang them in front of my window without showing you exactly what street I live on in the background. But I think you can get the idea!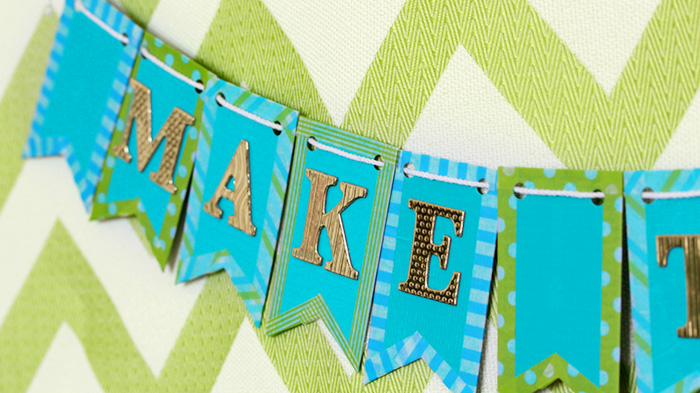 The final thing I made is this miniature banner that says "Make Things." I think this is my favorite project out of the three, even though it easily took to the most time to finish.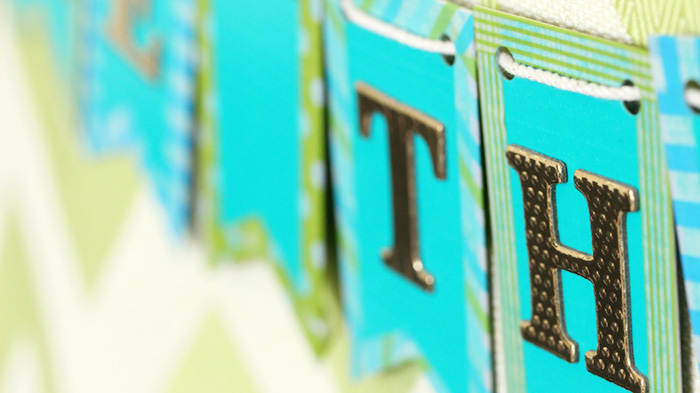 Originally I wanted to use white duct tape, since washi tape usually looks nicer on a light background, but the white tape was a bit too translucent and I didn't want to be able to see the writing on the card through it. But I actually really like how the teal duct tape looks and I'm glad I was brave enough to make that color choice.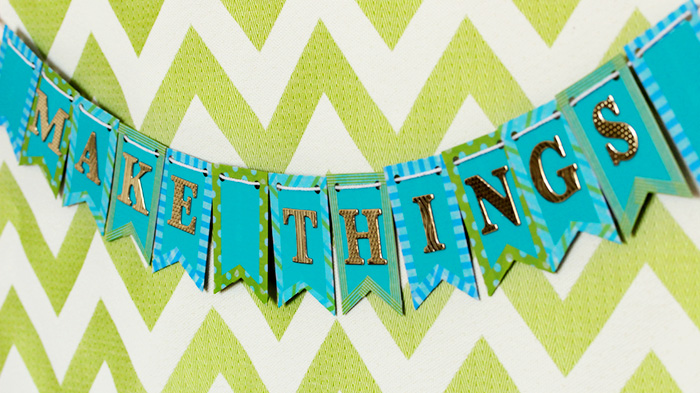 I'd love to know if you decide to make things out of old business cards that you have, because I still have a ton left over and I need more project ideas! If you want to make any of these projects though, I linked to all of the speciality materials you'll need over on my new Subblime list. I'm also giving away a paper hexagon punch over there, so be sure to enter this week if you want a chance to win. Thank you guys for reading, and be sure to check out my entire DIY/crafting playlist for even more fun projects!