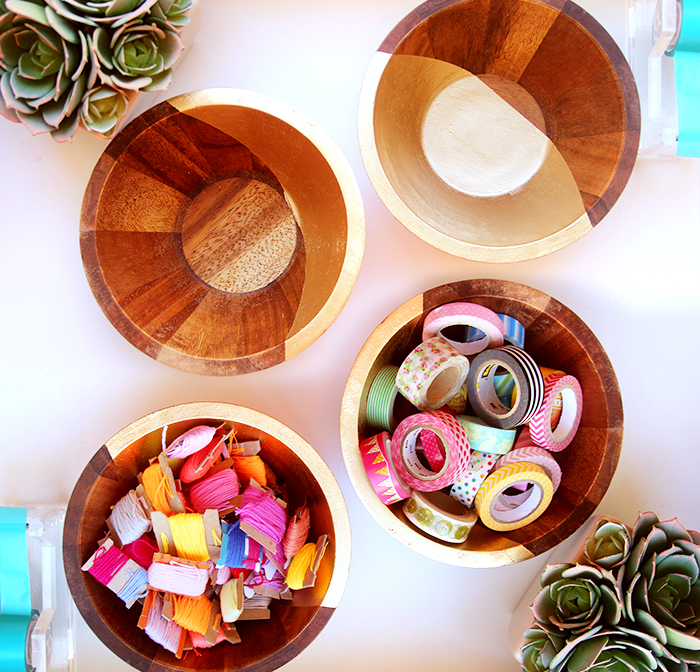 It's been a while since I updated this blog! Well I have five new DIY projects for you, all made from stuff I got at the thrift store! Over on HGTV Handmade, we're continuing with the schedule where we each get an entire week to ourselves rather than each person getting a day each week, and this week was my week. I decided to post a Thrift Store Haul and then a DIY video using all the stuff I got at the thrift store. Keep reading to check out all of the projects!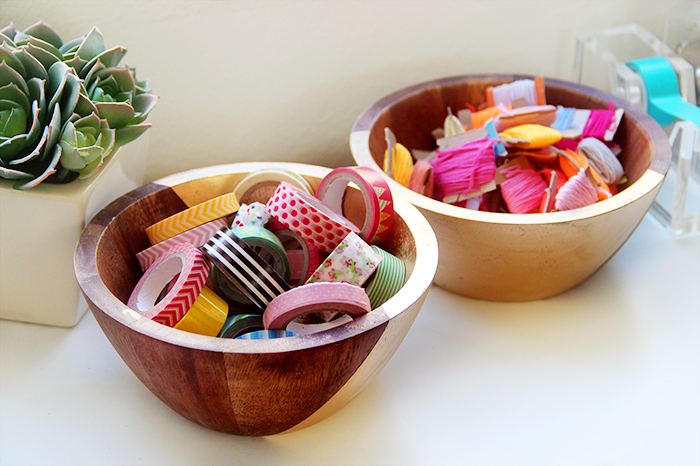 The first project was dressing up these plain wooden bowls. I decided to go for a metallic, geometric look by taping off half of the bowls on a diagonal and then painting them with liquid gilding paint. It was a really quick project but I think they make such an impact! (Just please don't serve food in them in you decide to make this.)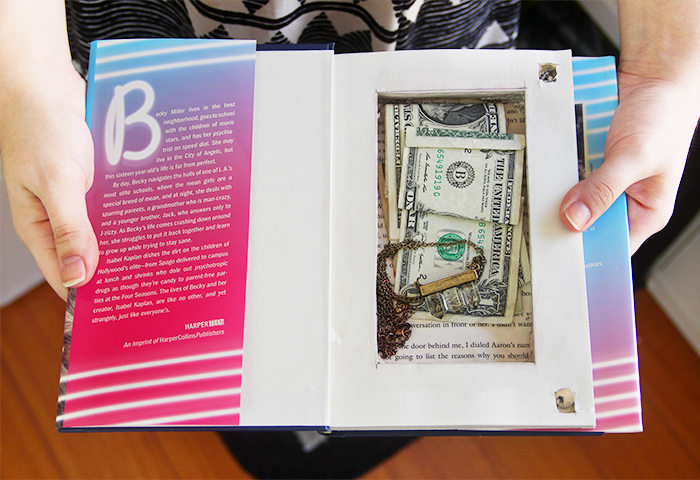 Next I wanted to try my hand at making a book safe. I actually did read this book that I got for $2 at the thrift store, and it was terrible so I didn't feel bad about cutting it up. All you have to do is tape the edges together, use a craft knife to make a compartment through the middle of the book, and then seal that compartment with Mod Podge. Then to keep it closed, I glued a thumbtack to the two corners of the book and a magnet to the corners of the front cover. I love how it turned out, even if I don't have a lot of valuables that need to be hidden (that necklace cost about $6 at Forever21!).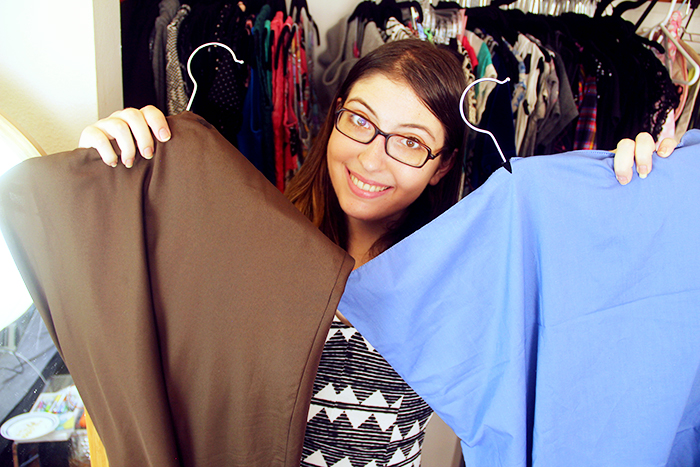 This is such an easy DIY that it's more of a life hack than a craft project. Basically, if you want to make a garment bag, just take a pillowcase and cut a hole in the center of the closed end. Then you can slip it over a hanger to protect your nice clothes! This also works with a long skirt, if you glue or sew the waistband closed, leaving a hole for the hanger.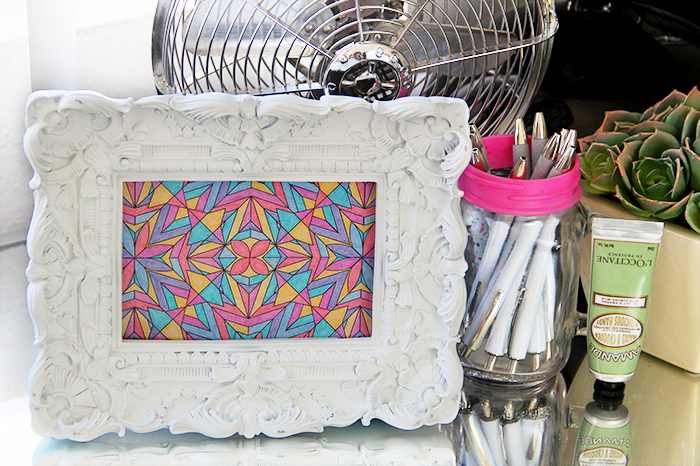 I became obsessed with this frame as soon as I saw it in the store. It used to be sky blue and pretty dirty, but a quick coat of white spray paint fixed that. I then used it to frame a coloring page I colored in myself to get some easy, inexpensive art.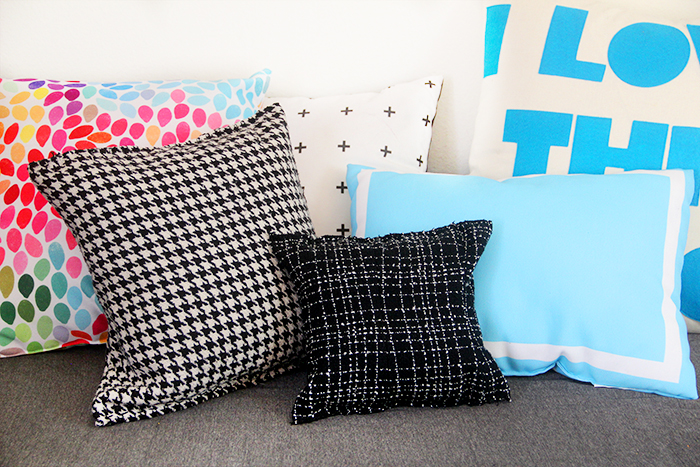 And finally, I decided to make some throw pillows out of old winter coats! They're so cozy and the two black and white patterns go so well together. It was as easy as cutting the coat to get one large piece of fabric and then sewing it all the way around the pillow form and then repeating that for the other one. However, as I said in the video, I do feel bad about ruining perfectly good (if a bit itchy) winter coats, so I made a donation to the charity One Warm Coat to make up for it. If you do this project with winter coats, please consider doing the same since it's such an important cause as we head into the cold seasons.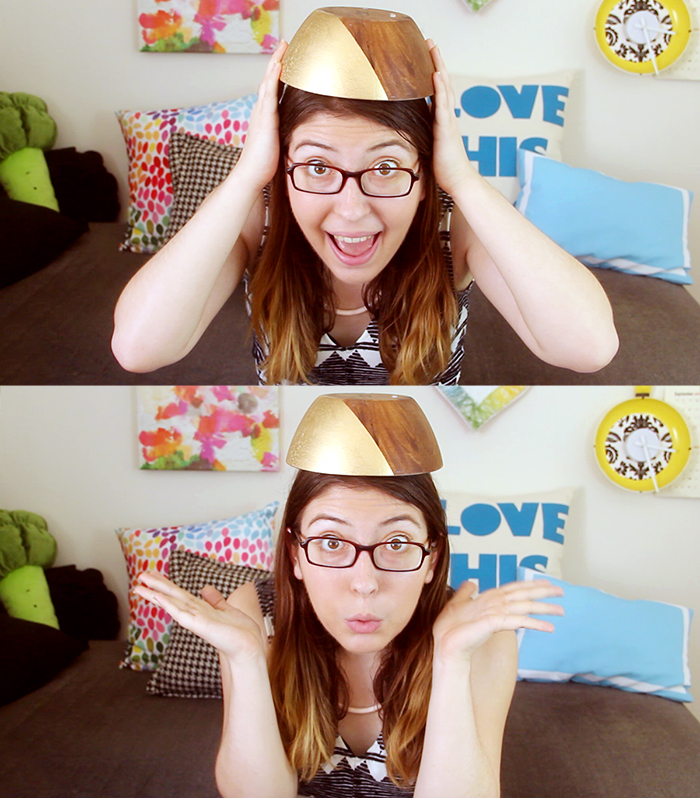 And those were all the projects! I don't know if you can tell, but I'm a bit obsessed with these bowls. Are people still putting things on their heads?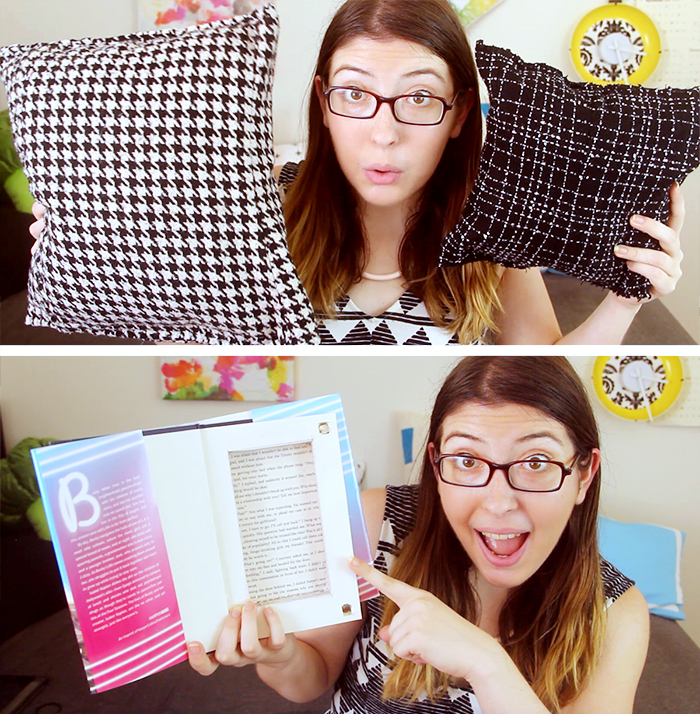 Please make sure to check out my Thrift Store Haul video from Monday if you want to see everything I bought, and stay tuned until Friday when I have a Room Decor DIYs video going up on Handmade. And if you want to see more thrift store "upcycles," you can check out the Thrift Store Challenge we did on Handmade a few months ago. Thanks so much for reading and I'll see you guys again on Friday!