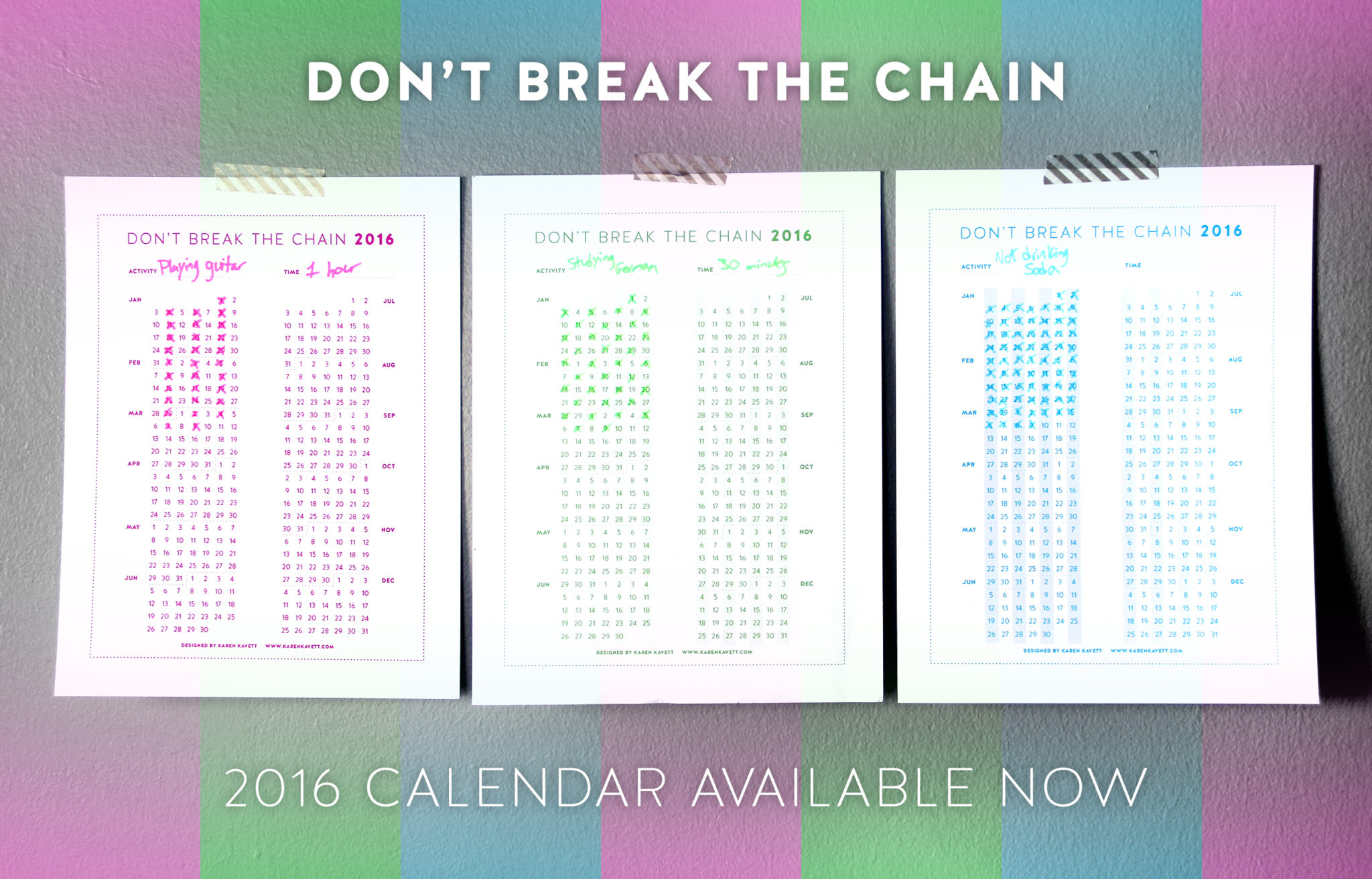 You guys have been asking for it for months now, and it's finally here – the Don't Break the Chain Calendar 2016! This is a motivational tool you can use to stick with things you know you SHOULD do but don't always WANT to do, like exercise or practicing an instrument. Keep reading to learn more about it and get the free printables!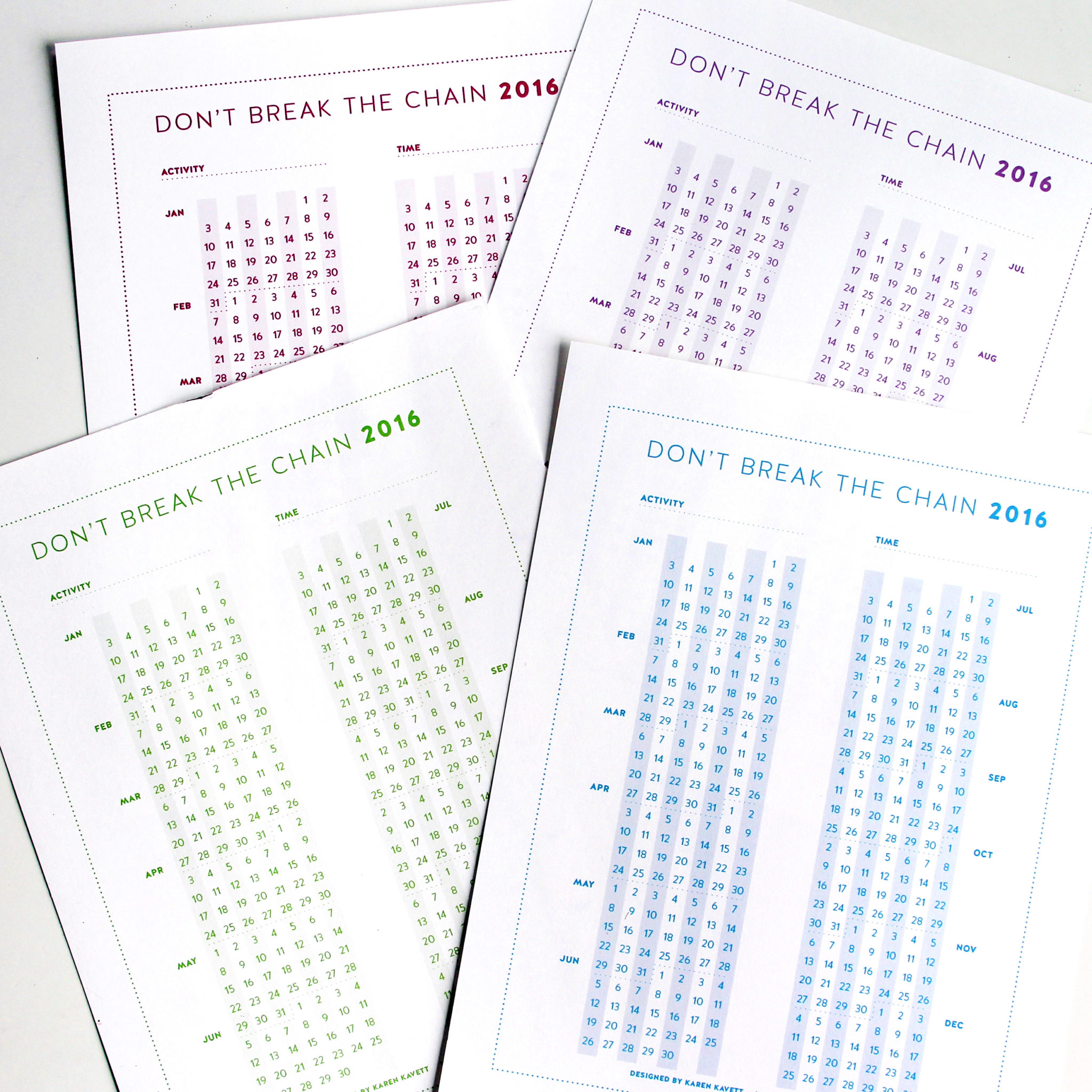 I didn't change the design very much from last year, because I think the two-column format worked really well. Rather than a traditional year-long calendar, which has each month broken into it's own box, this calendar has them all grouped together so that you can really see your chain forming all year long.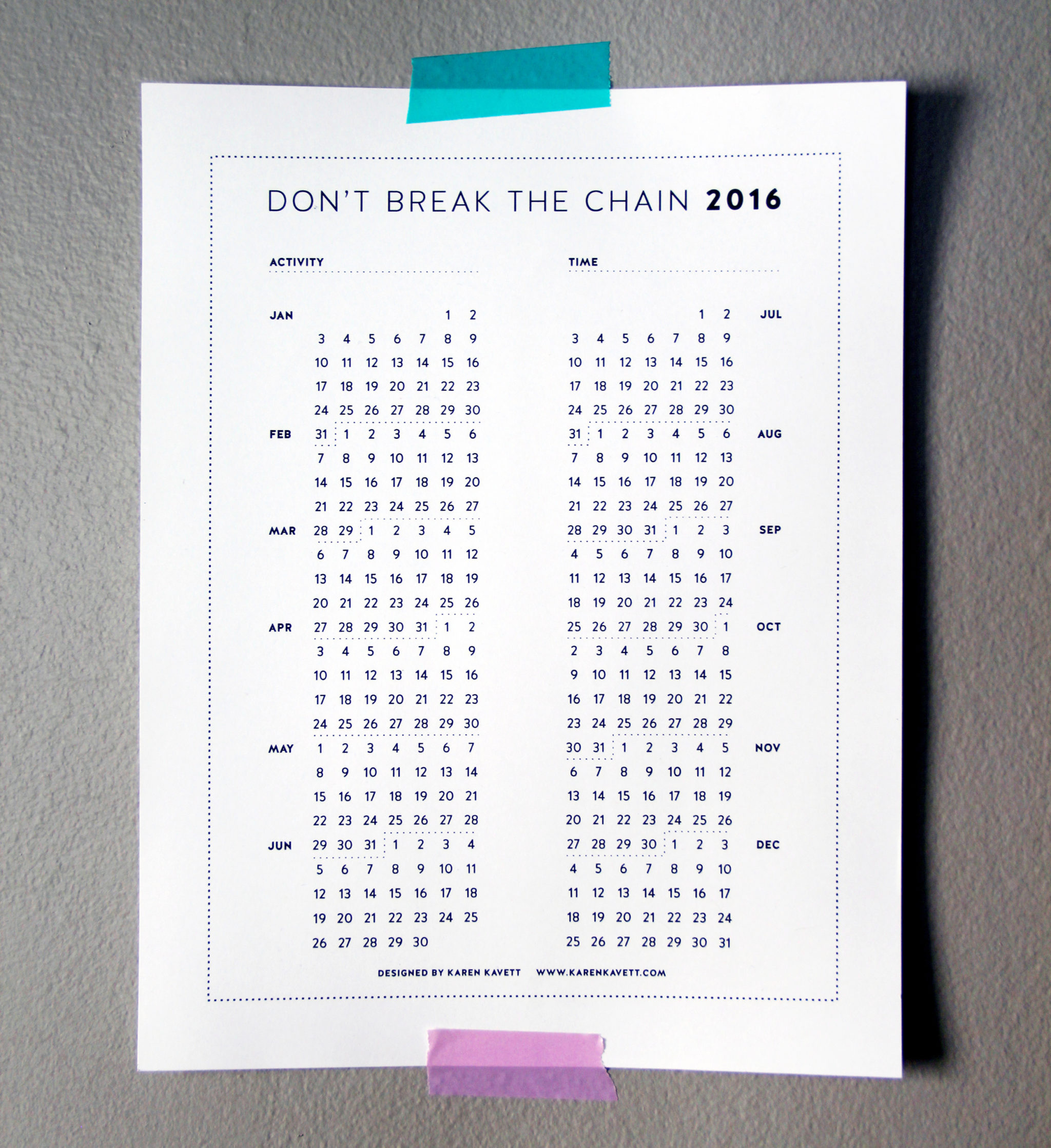 The way it works is simple – just choose an activity for the calendar and, if applicable, the amount of time you want to do it for. For example, you could try to run for 30 minutes every day, or practice the guitar for an hour. Every day that you do it, you cross off the day on the calendar and soon you have a long visual chain that has formed which you won't want to break by skipping a day.
However, don't feel obligated to do your thing every day. Even just doing something every other day or three times a week crates a nice visual pattern that works as motivation to keep up with your activity.
In terms of the design, this year I changed up the font from the usual Gotham to my new obsession, Halis. It's the same font I used in the Ampersand Coloring Book, and I just love it.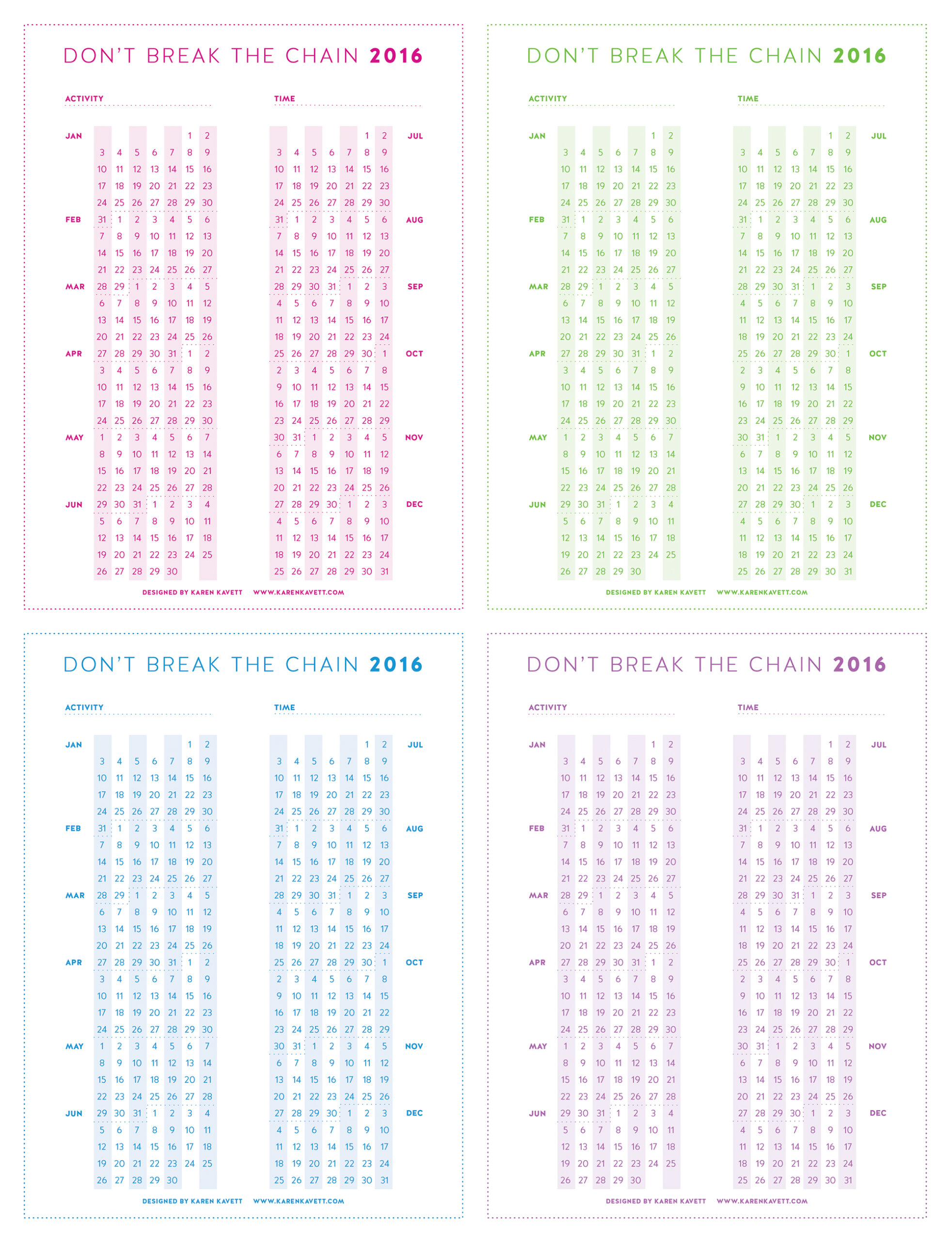 But now, what you all came here to get – the free printables. Feel free to print out as many as you want!
Black – Suitable for black & white printers
Pink
Green
Blue
Purple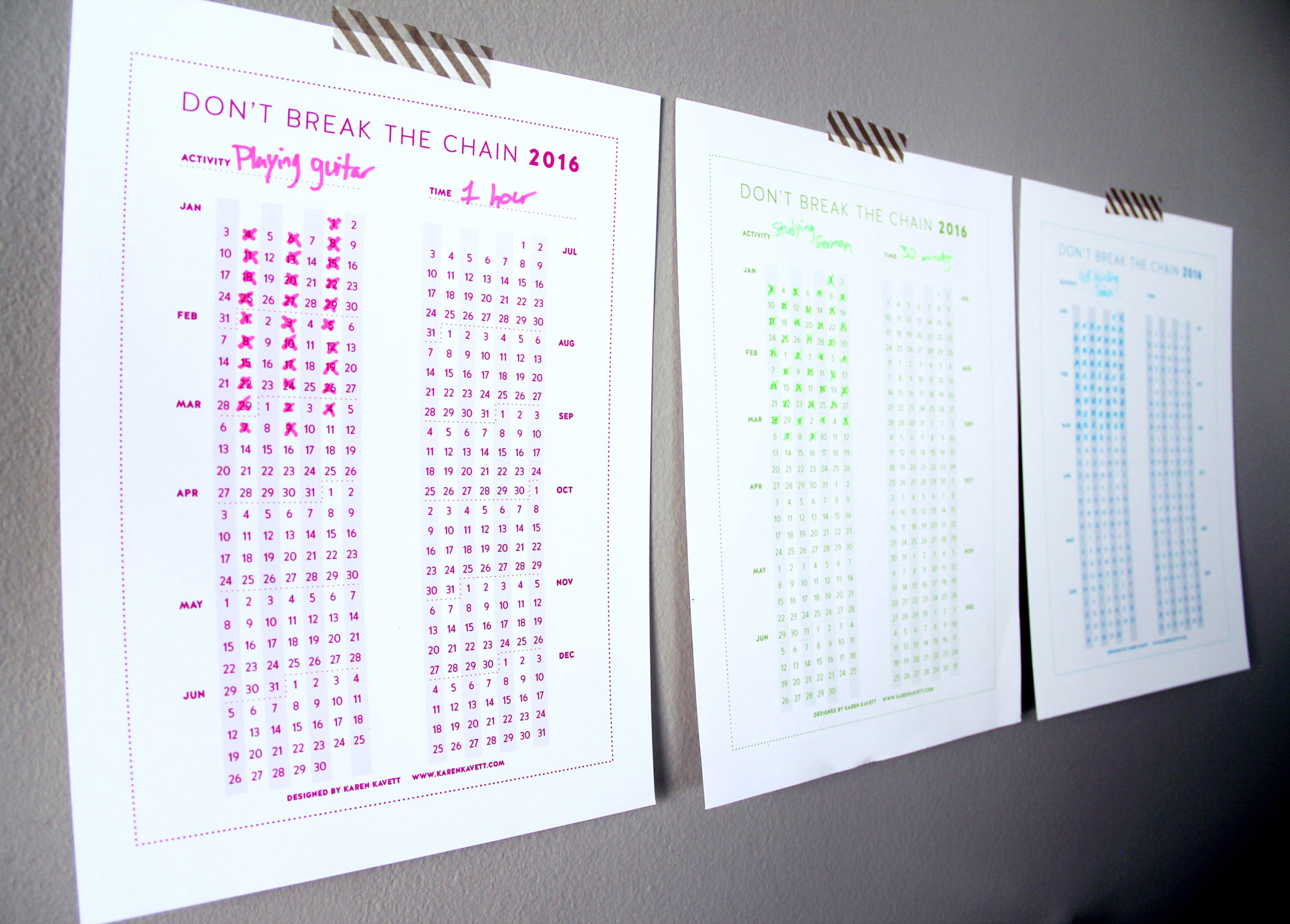 Good luck with your goals for 2016! I believe in you, and I hope this calendar helps you out in achieving them. Congratulations on getting through 2015, and Happy (Almost) New Year!