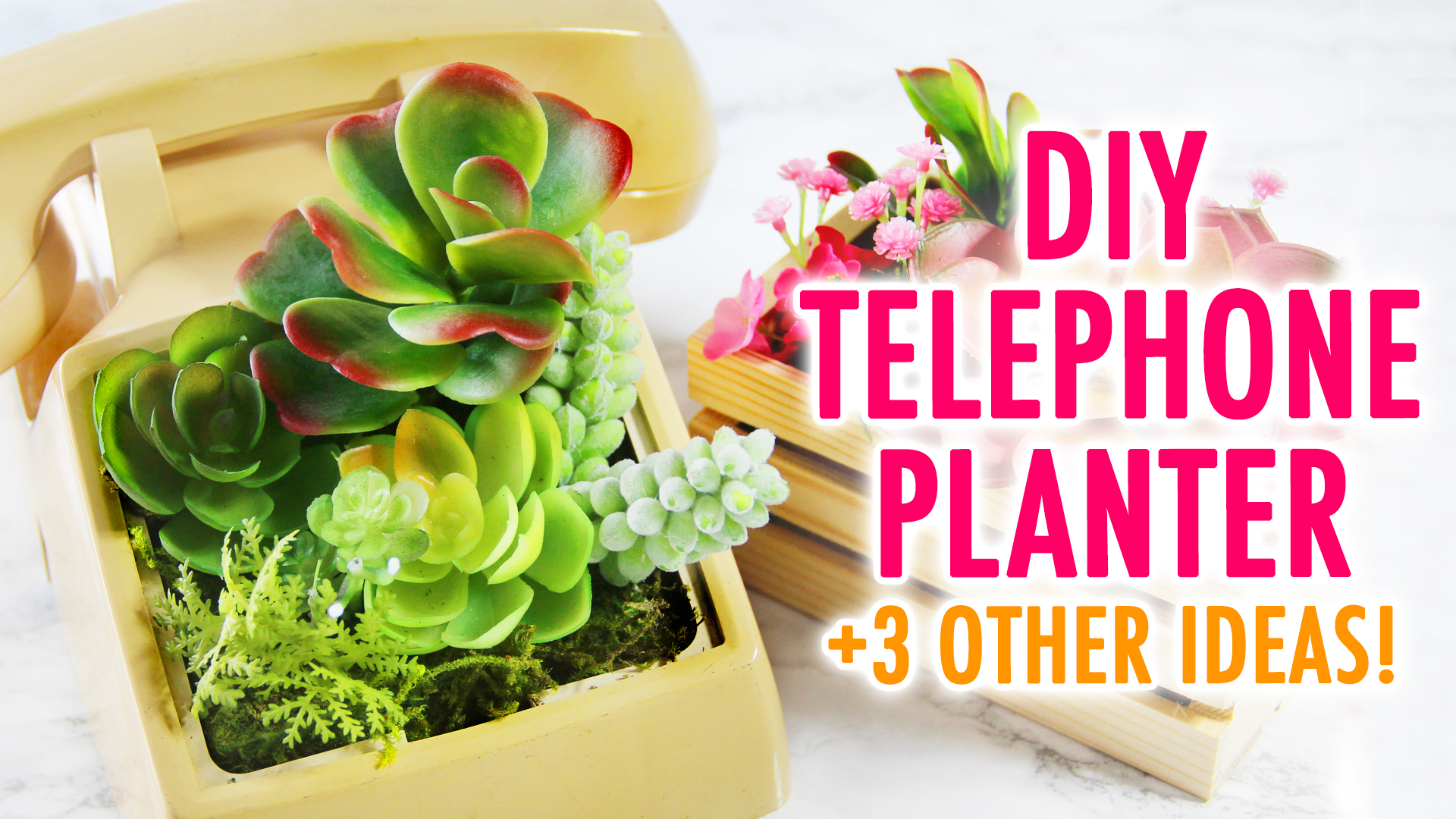 Today on HGTV Handmade, I've got four DIY Artificial Planters for you. I am the WORST at keeping plants alive, so I prefer fake ones that I can put together and then never have to touch again. Keep reading to learn how I made this quirky telephone planter along with 3 other ideas!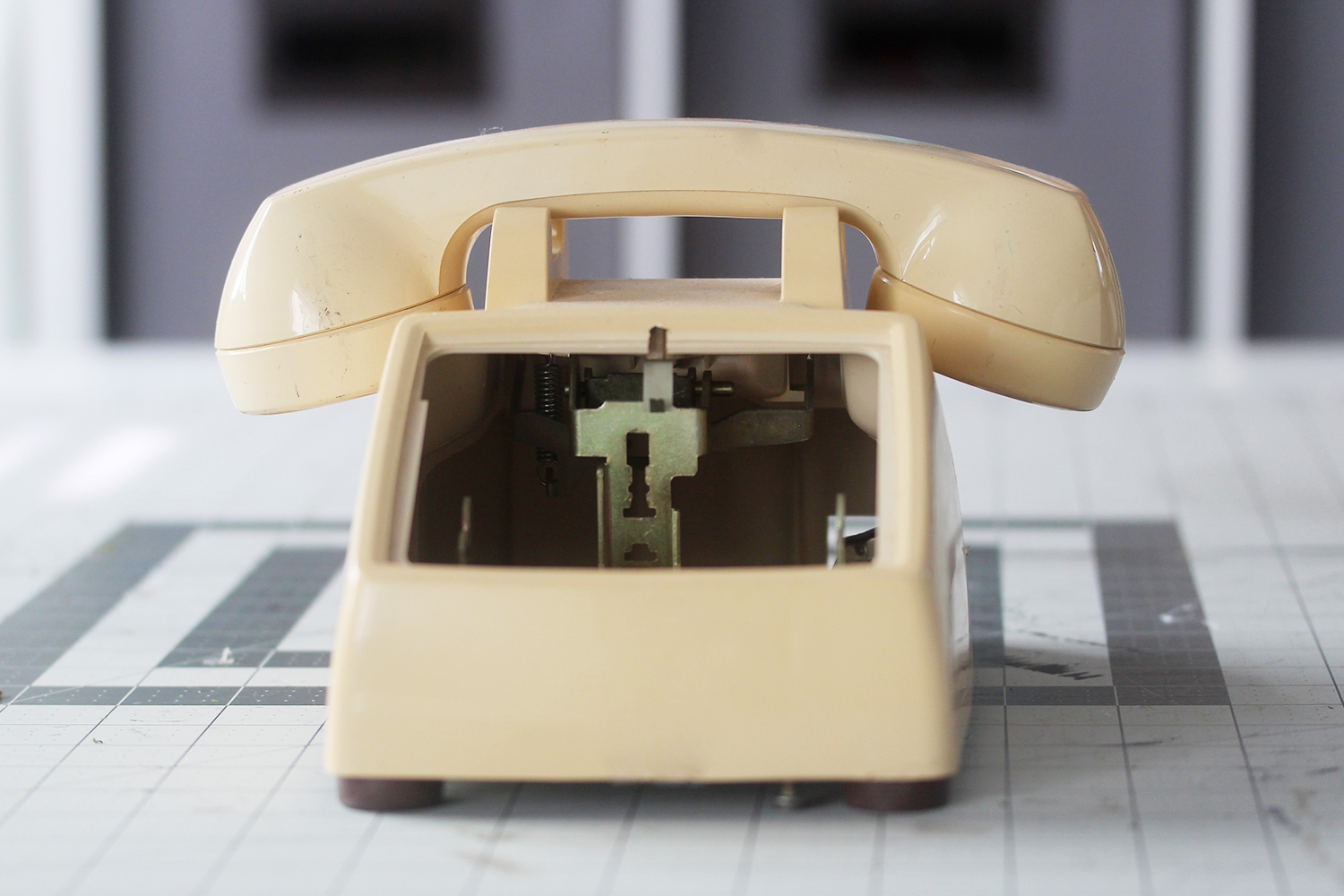 If you've been watching my videos for a while, you know that I've had this old phone base for years and years and I kept talking about making it into a planter. Well today is finally the day.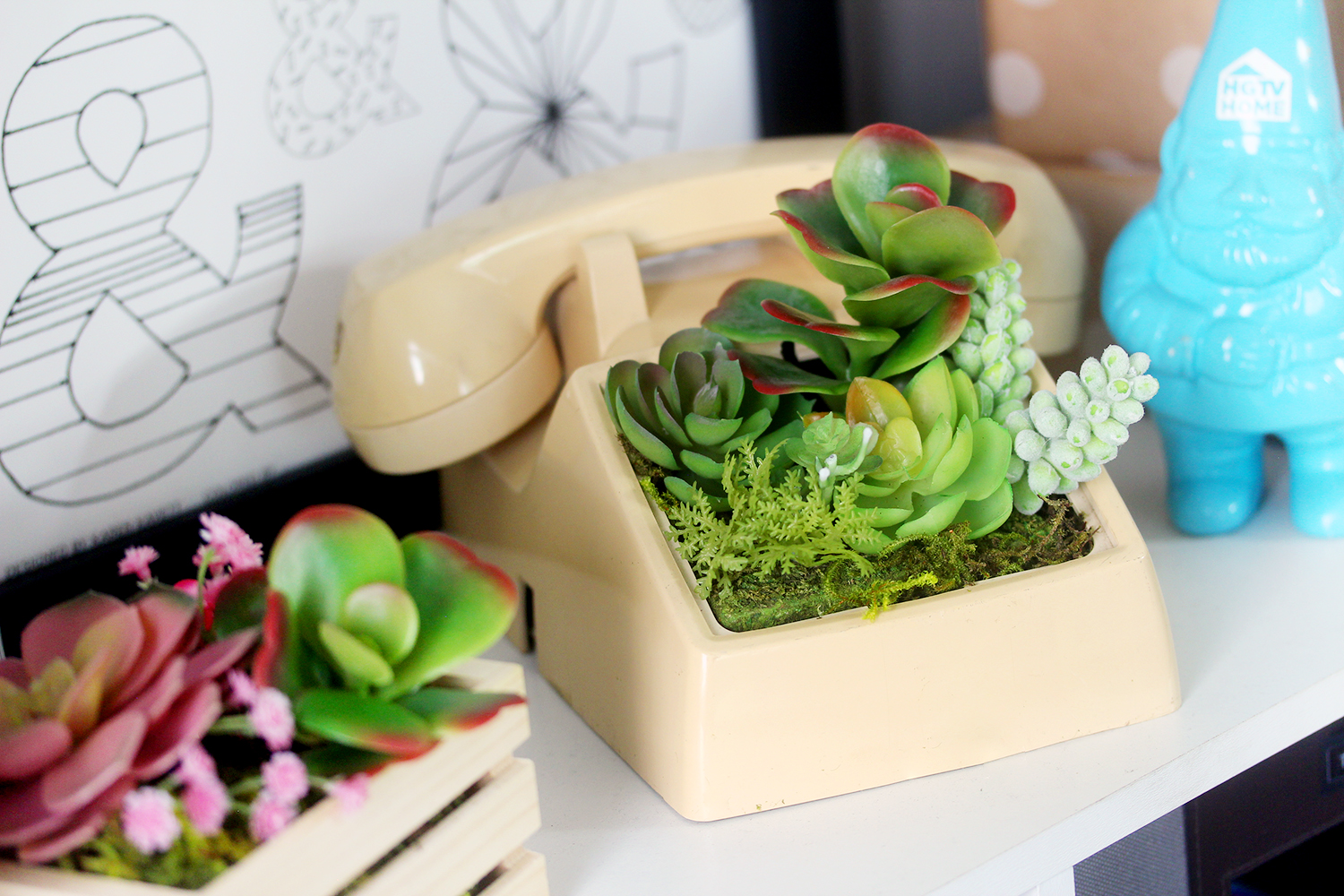 Originally I had thought I would spray paint the phone, but I actually really like how the beige looks with the green succulents. And the great thing about this project is that nothing is glued together, so I could switch out the plants anytime I like.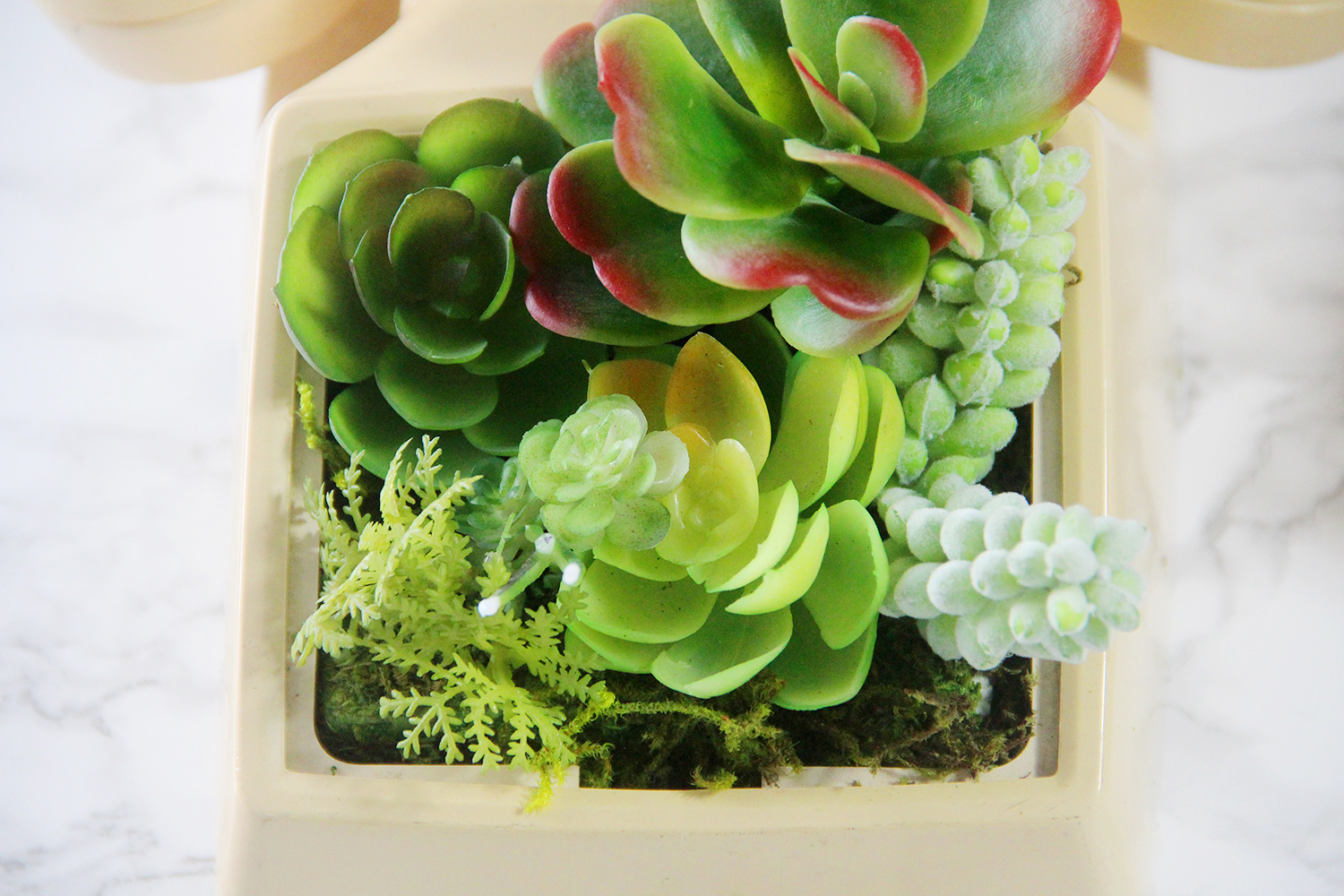 I got all of the faux succulents and flowers for this project at Michaels for just a few dollars each. They have all their springtime crafts out now, and you can supplement what you get with things like fake moss and styrofoam blocks from the floral section.

If you don't have an old telephone lying around to take apart, you can also do this craft with any container you like – I used my leftover succulents in this small crate that I got for a dollar.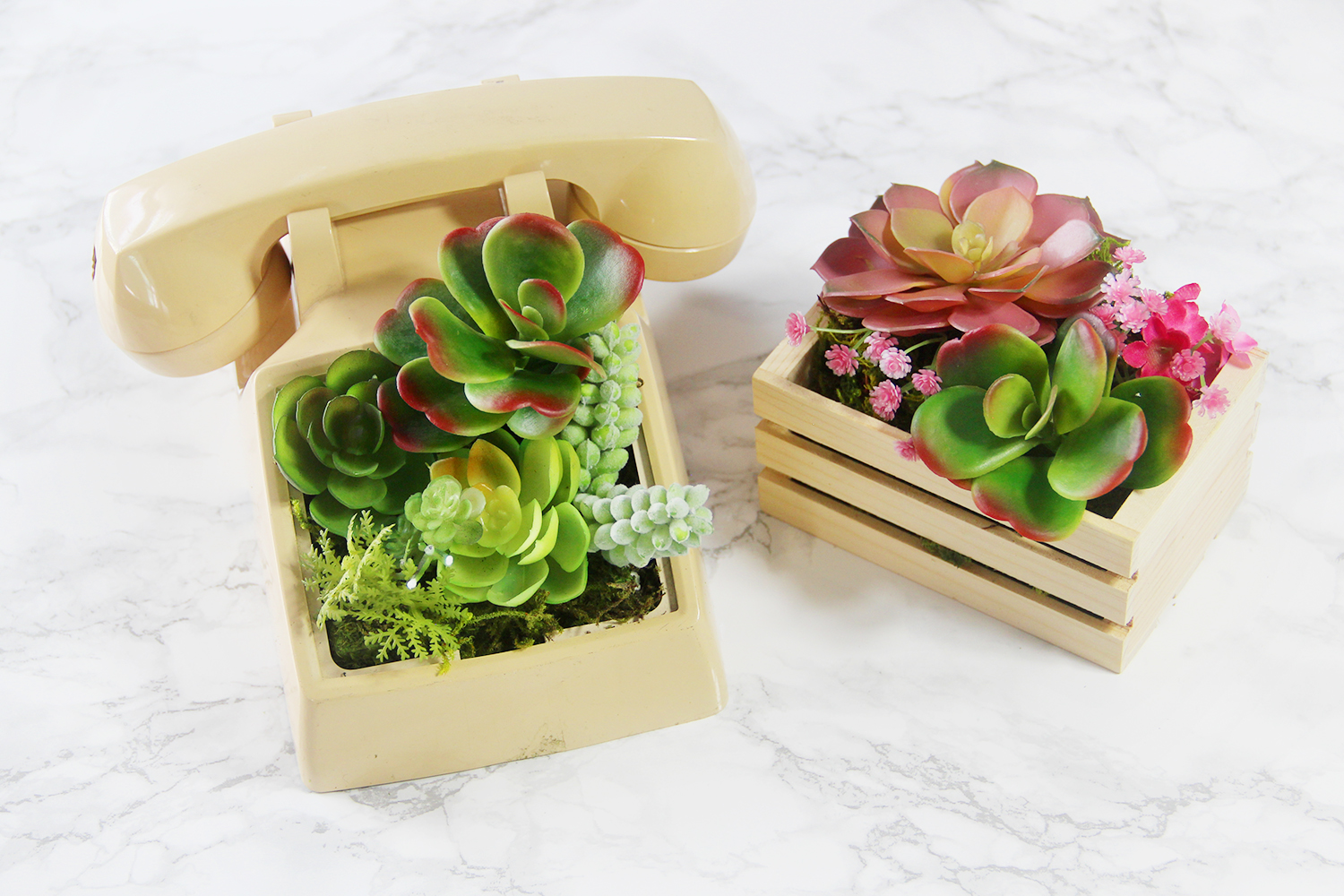 I think they look so cute together!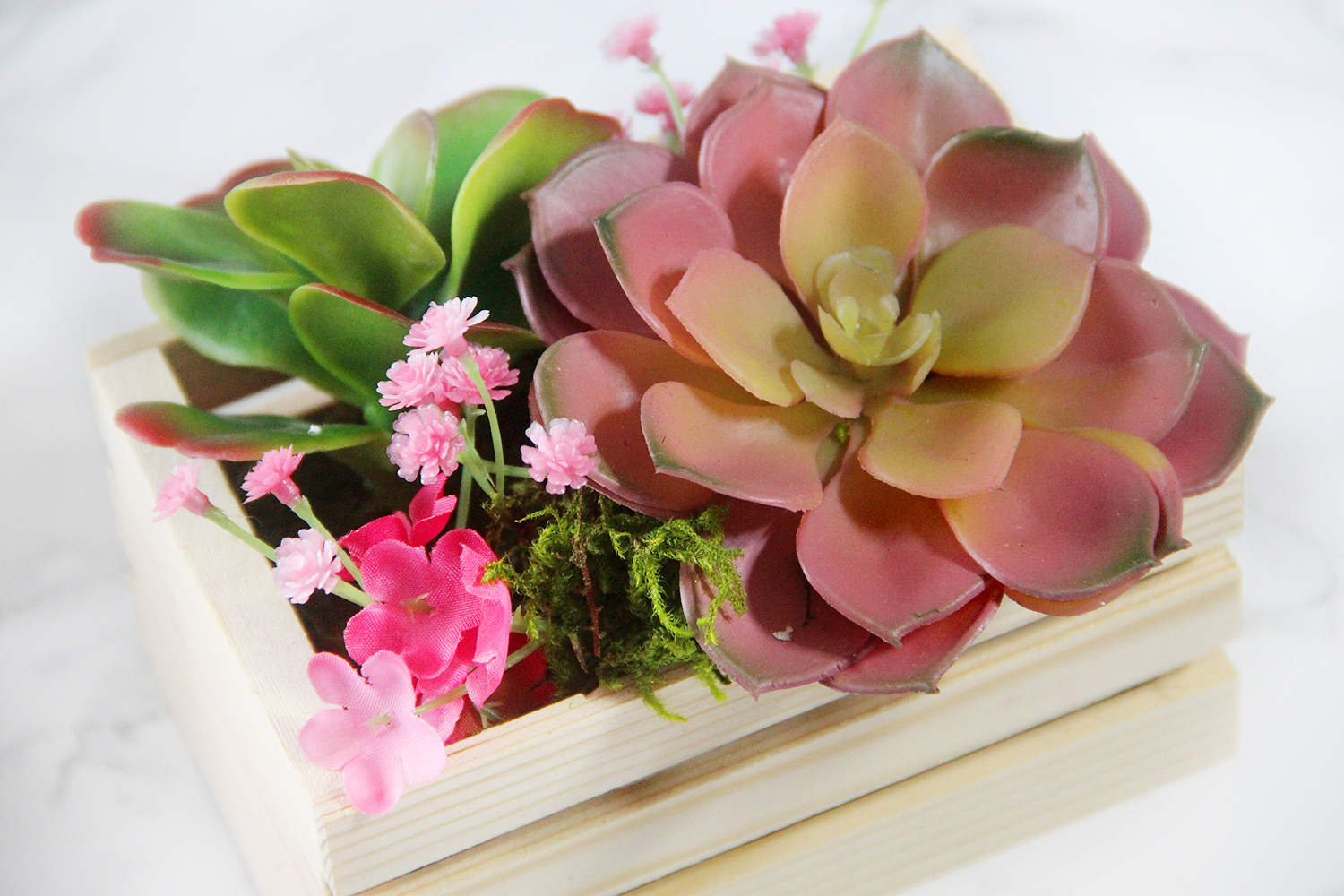 The key to this project is to get plants in a variety of shades and colors, and to fill in the gaps with faux moss, because that helps add some life and realism to it.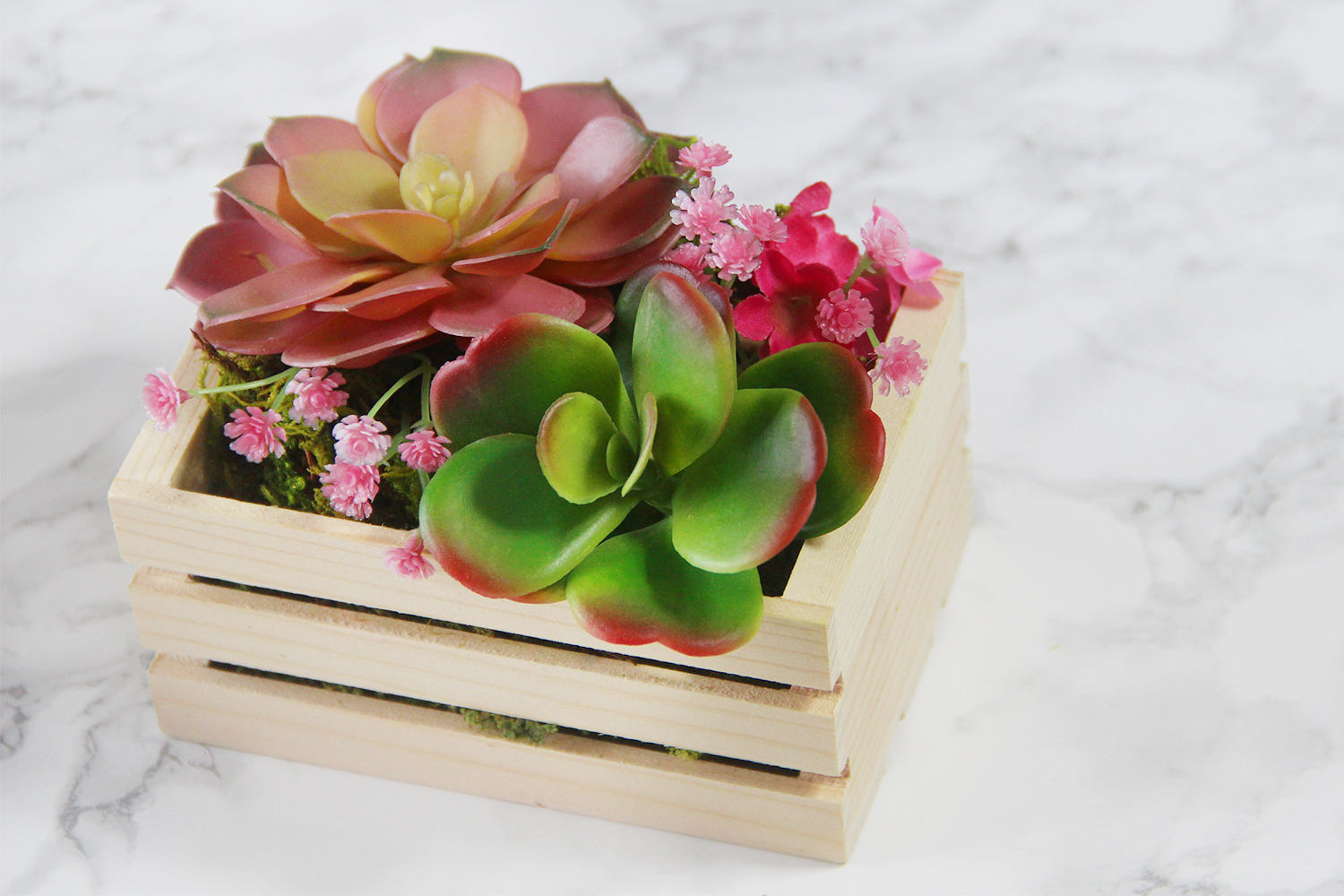 One more angle…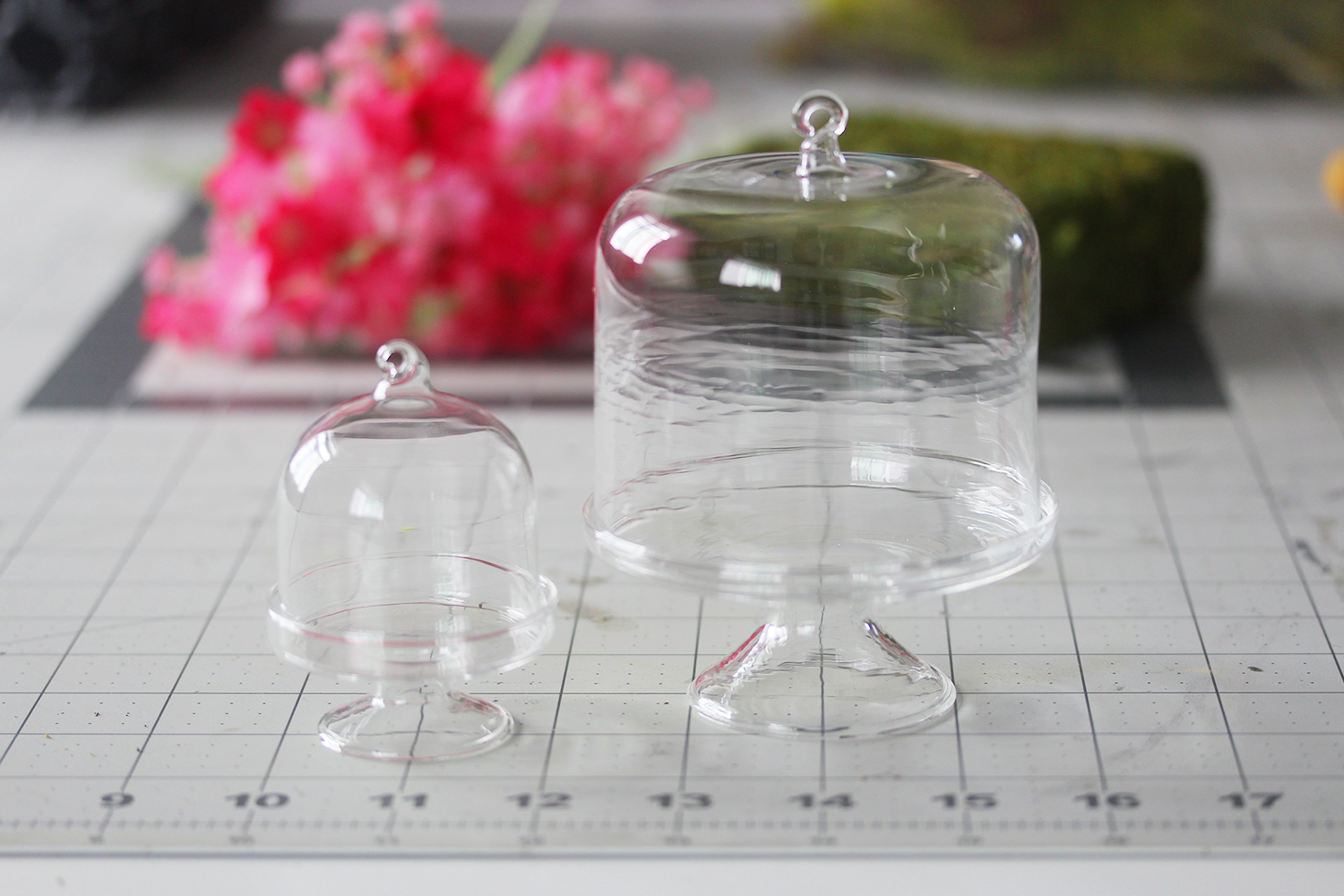 I also found these adorable display cases in the miniatures section of the craft store, and I thought they would be perfect to display some springtime flowers.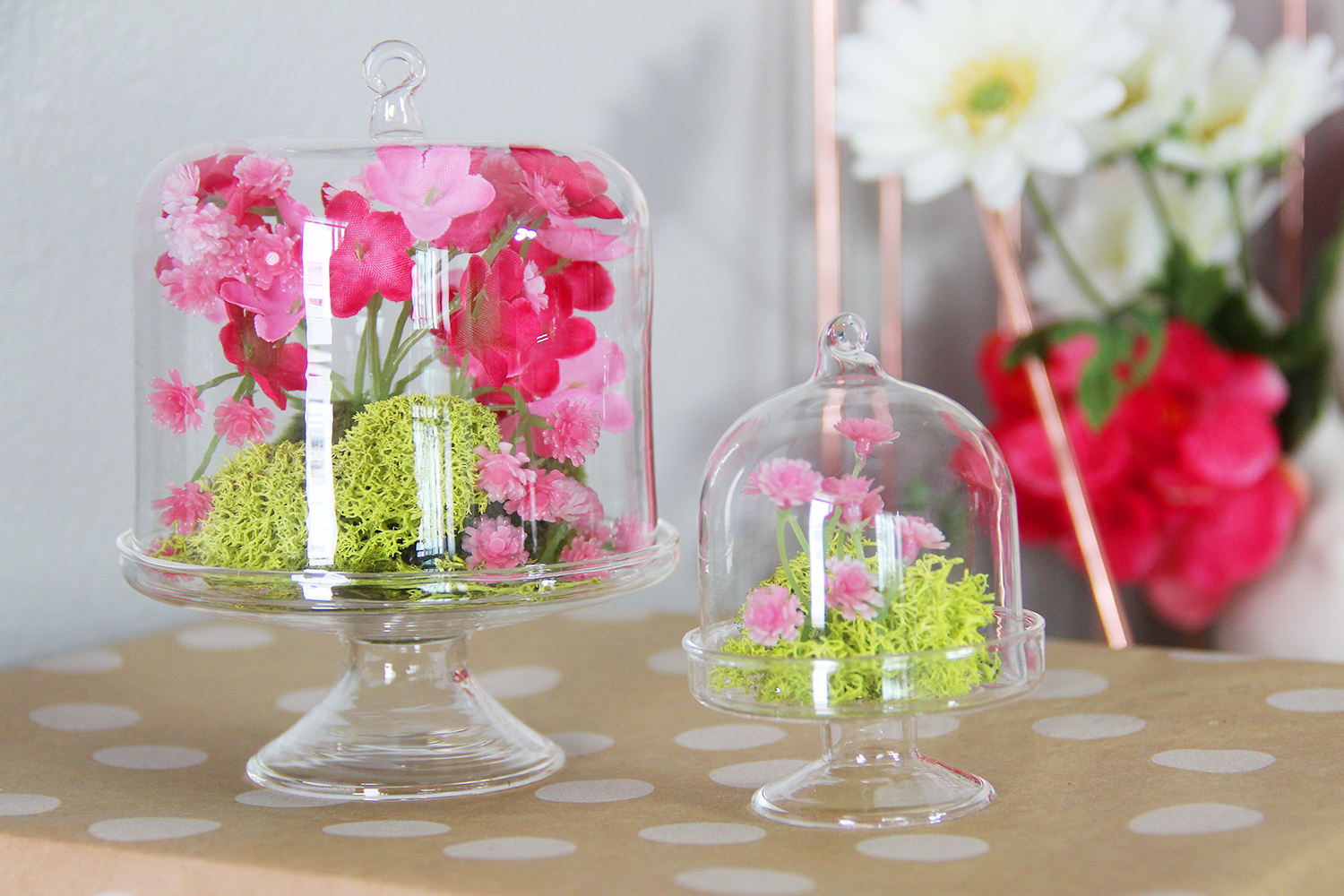 How cute is that? The great thing is that none of it is permanent, so you can change what's on display as many times as you like.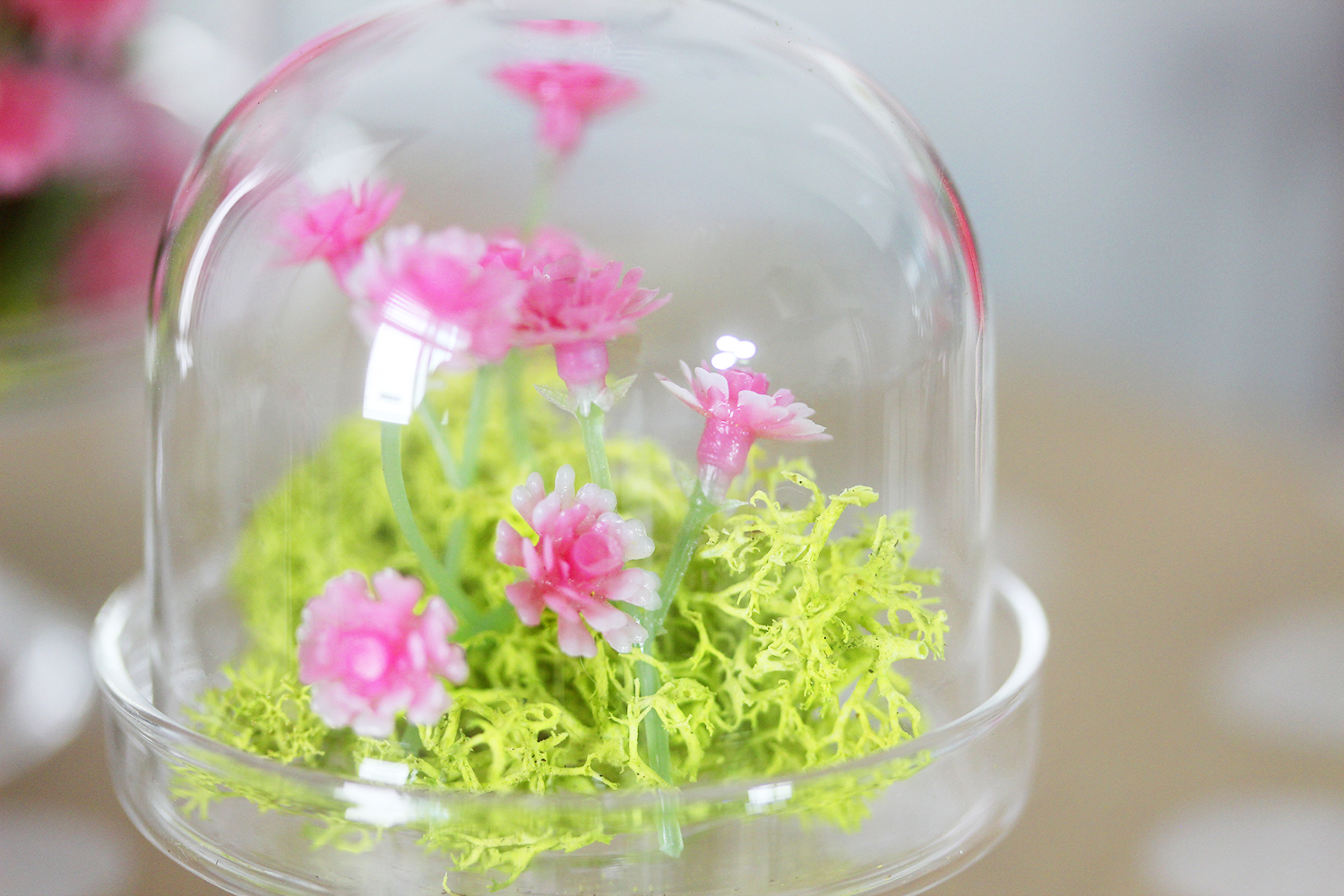 I am obsessed with this lime green moss with the tiny flowers. It's just so adorable!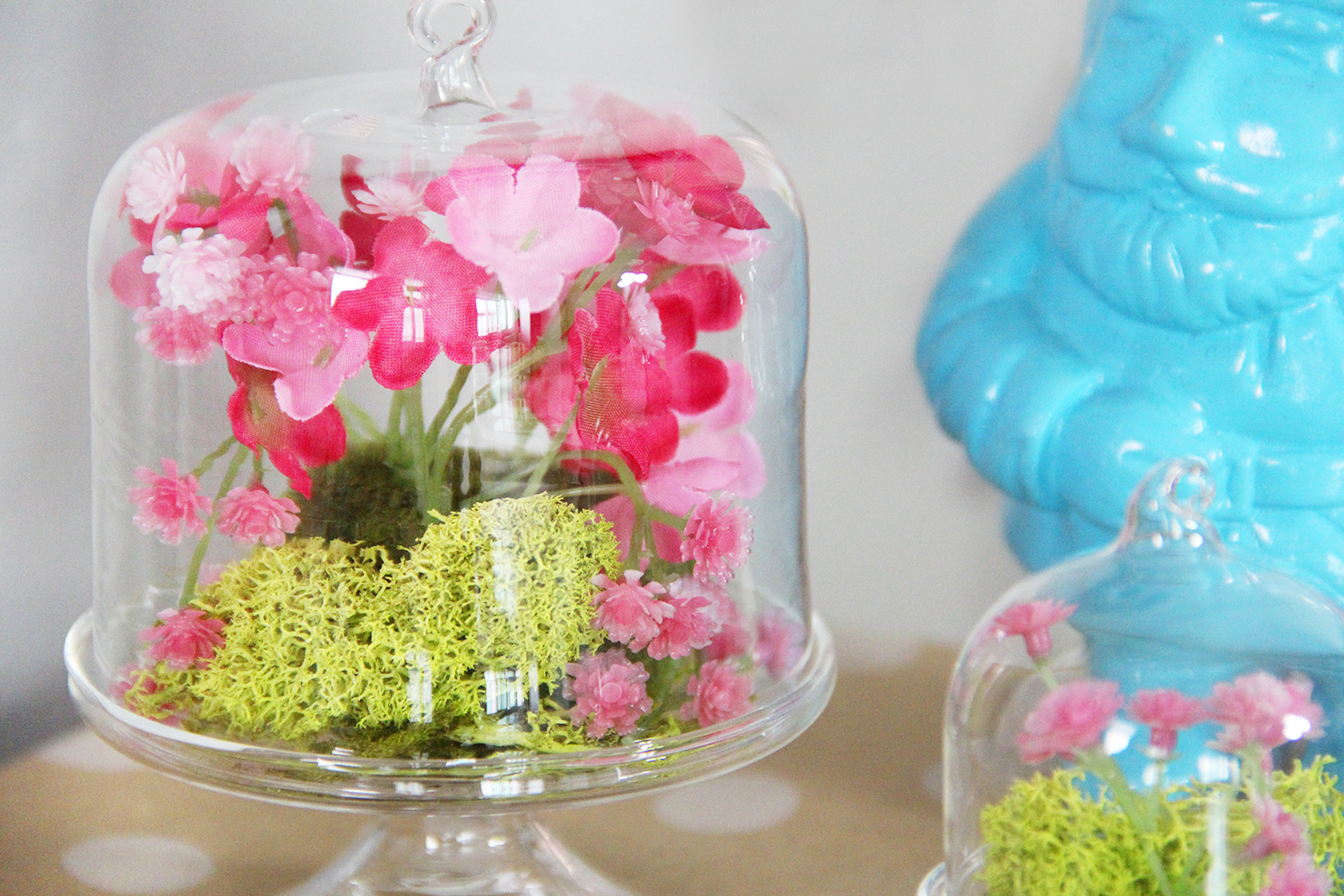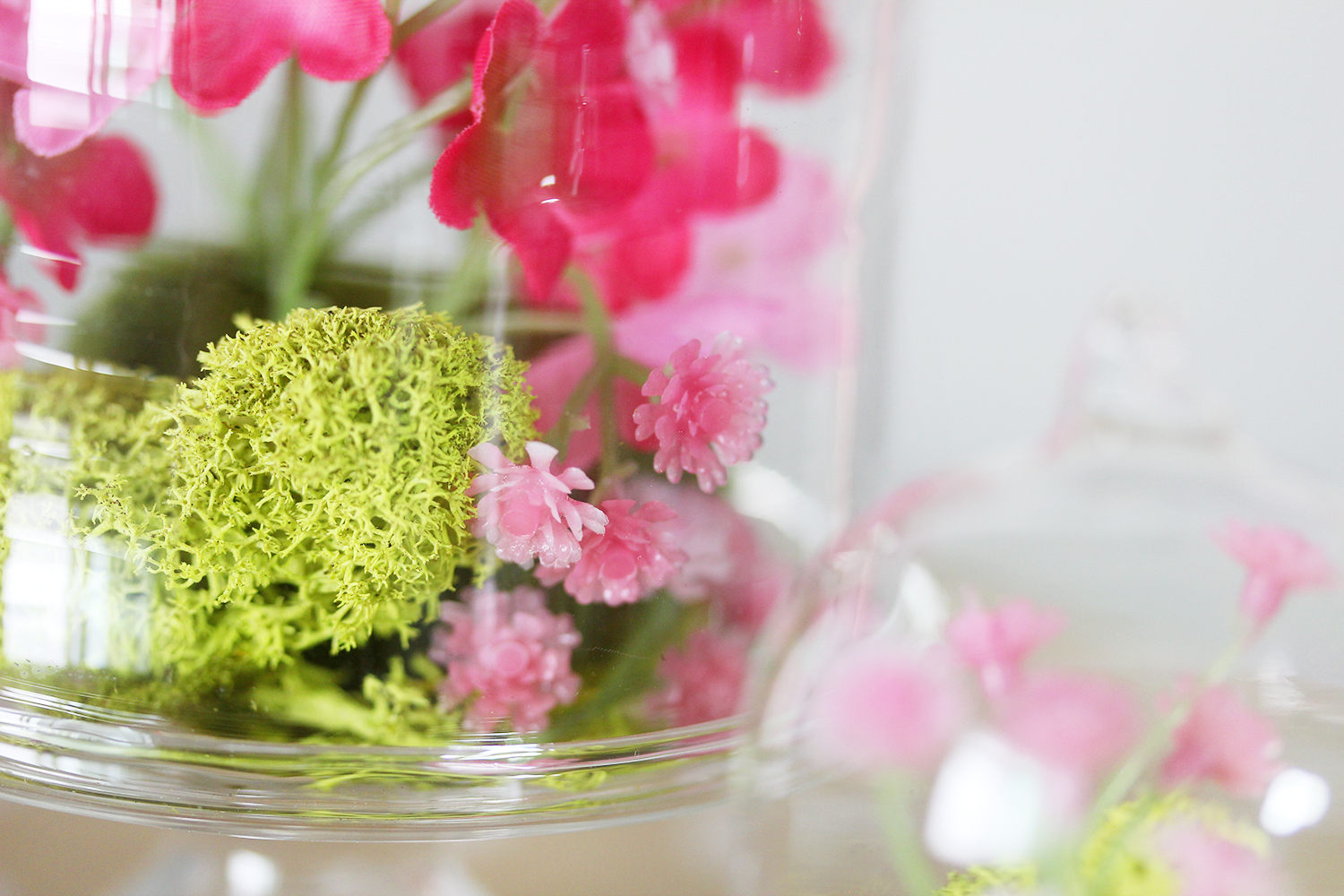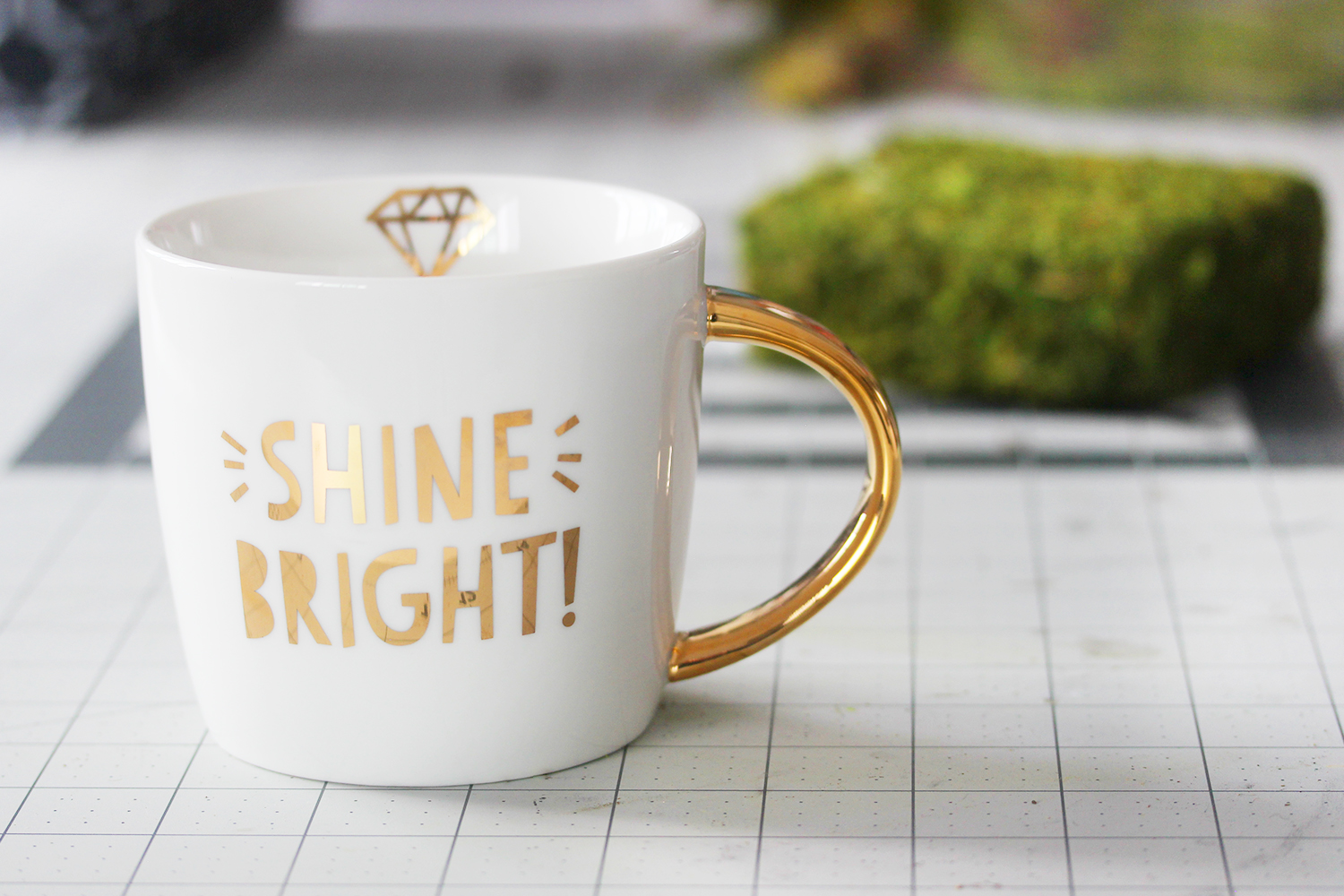 And finally, our last project is a super quick DIY. You'll start with a mug that you love so much that you can't bear to drink out of it and get it dirty. I bought this mug on Shoptiques the other week.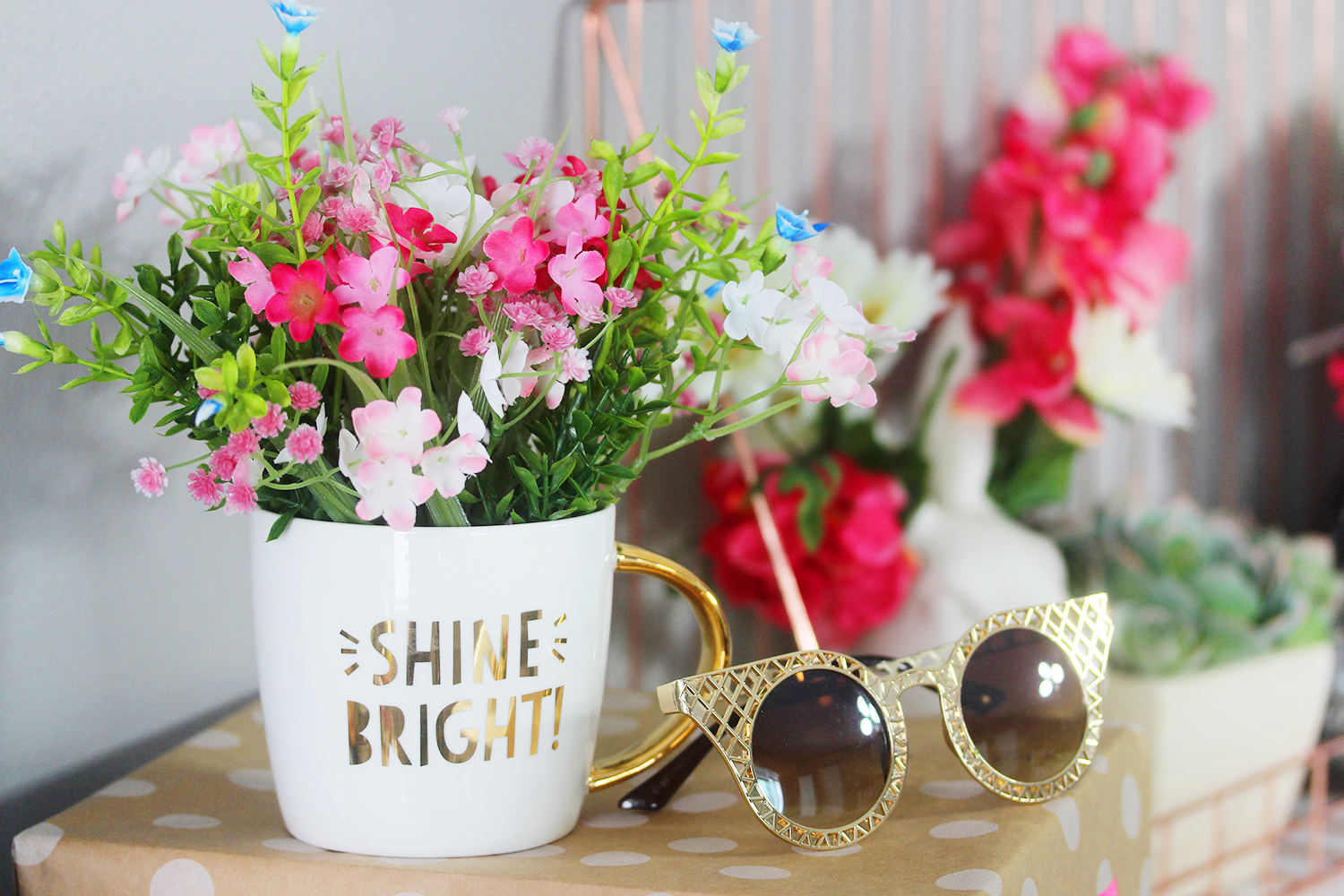 Just take three bunches of flowers, use a wire cutter to cut off the stem that holds them together, and then arrange the pieces in the mug until you're happy with how it looks. This would be perfect for your desk at school or at work.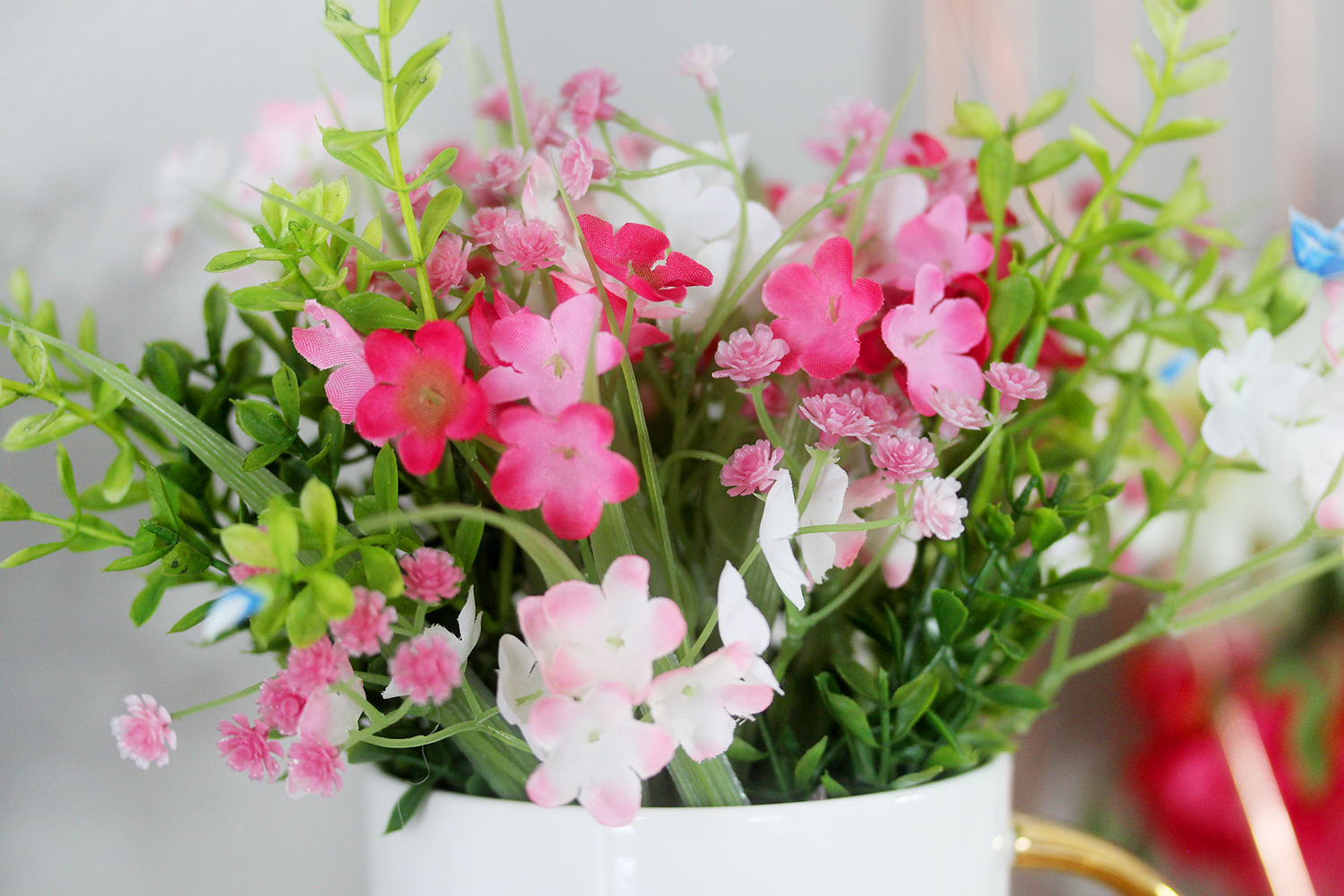 Up close you can definitely tell the flowers are fake, but from a distance, it looks surprisingly lifelike!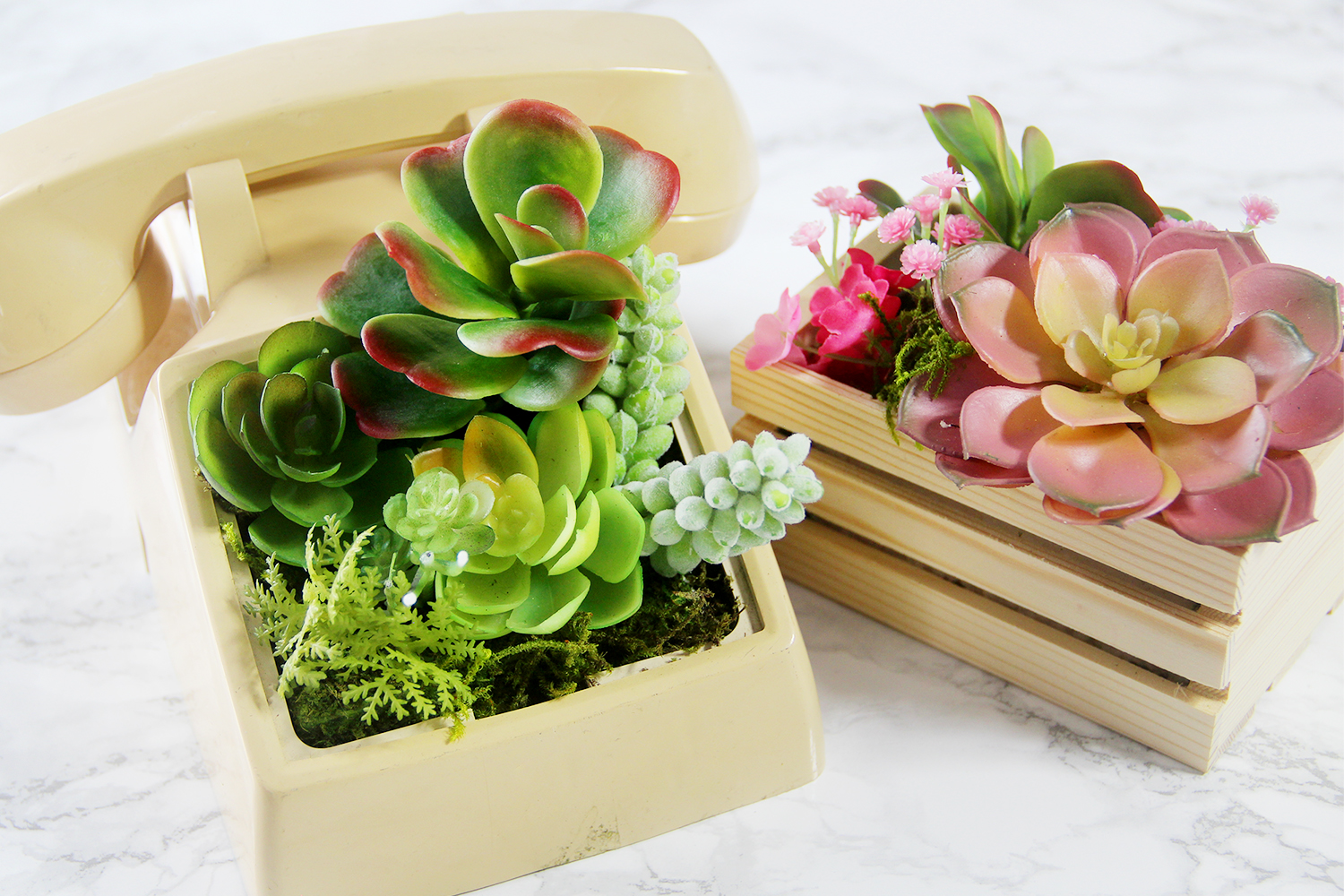 I hope you guys liked this craft and are inspired to go out and make your own artificial planters, so that you can enjoy the greenery without actually needing to be responsible for a living thing. If you want more DIY planter ideas, I put together an entire playlist of them on HGTV Handmade. Make sure you're subscribed so you don't miss my craft supply tour this Friday, and I'll see you all then!