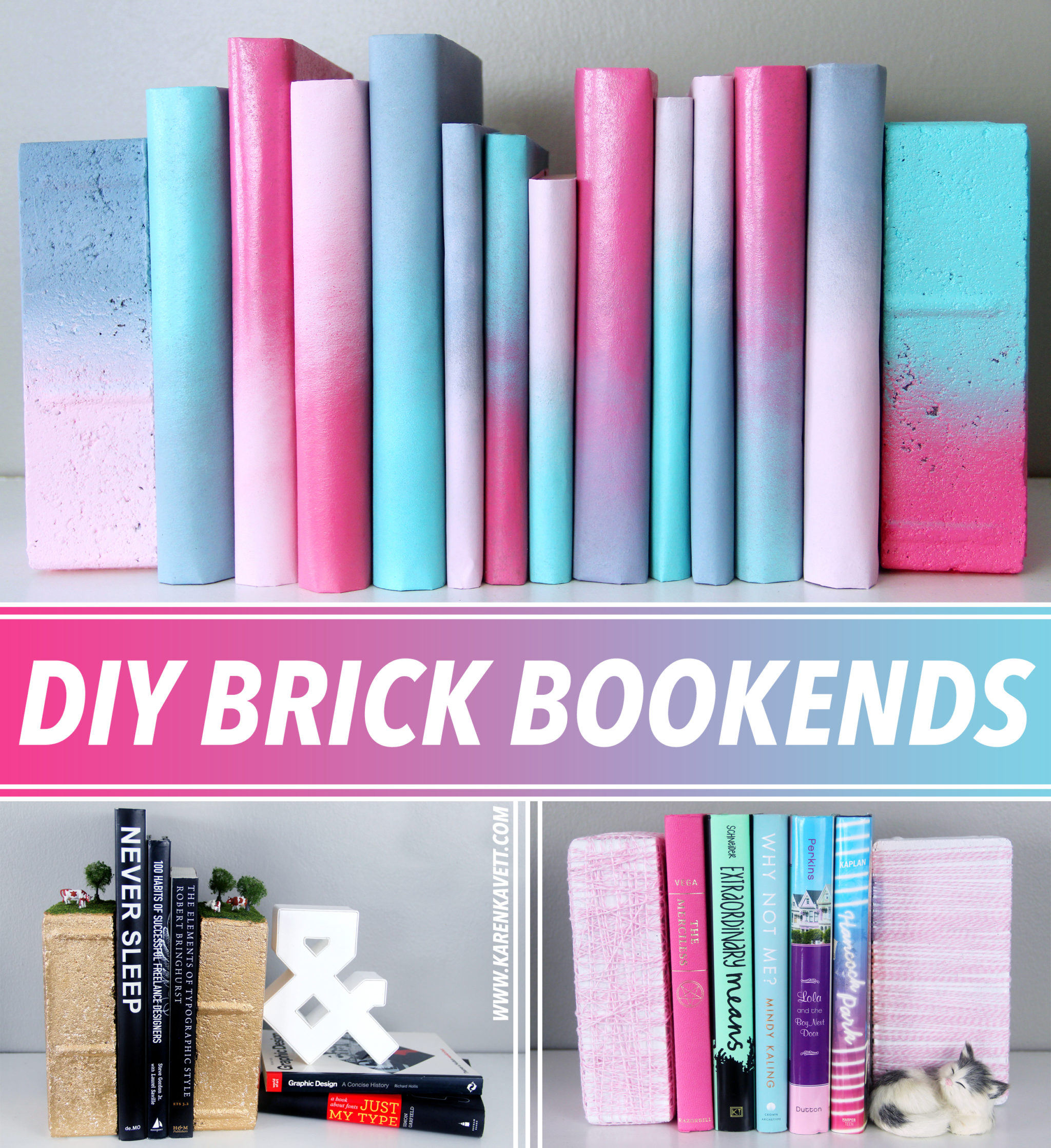 For my third video on HGTV Handmade this week, I'm showing you guys how to make DIY Brick Bookends! These are really easy to make, and I think they can make any bookshelf look cute. Keep reading to learn how to make them!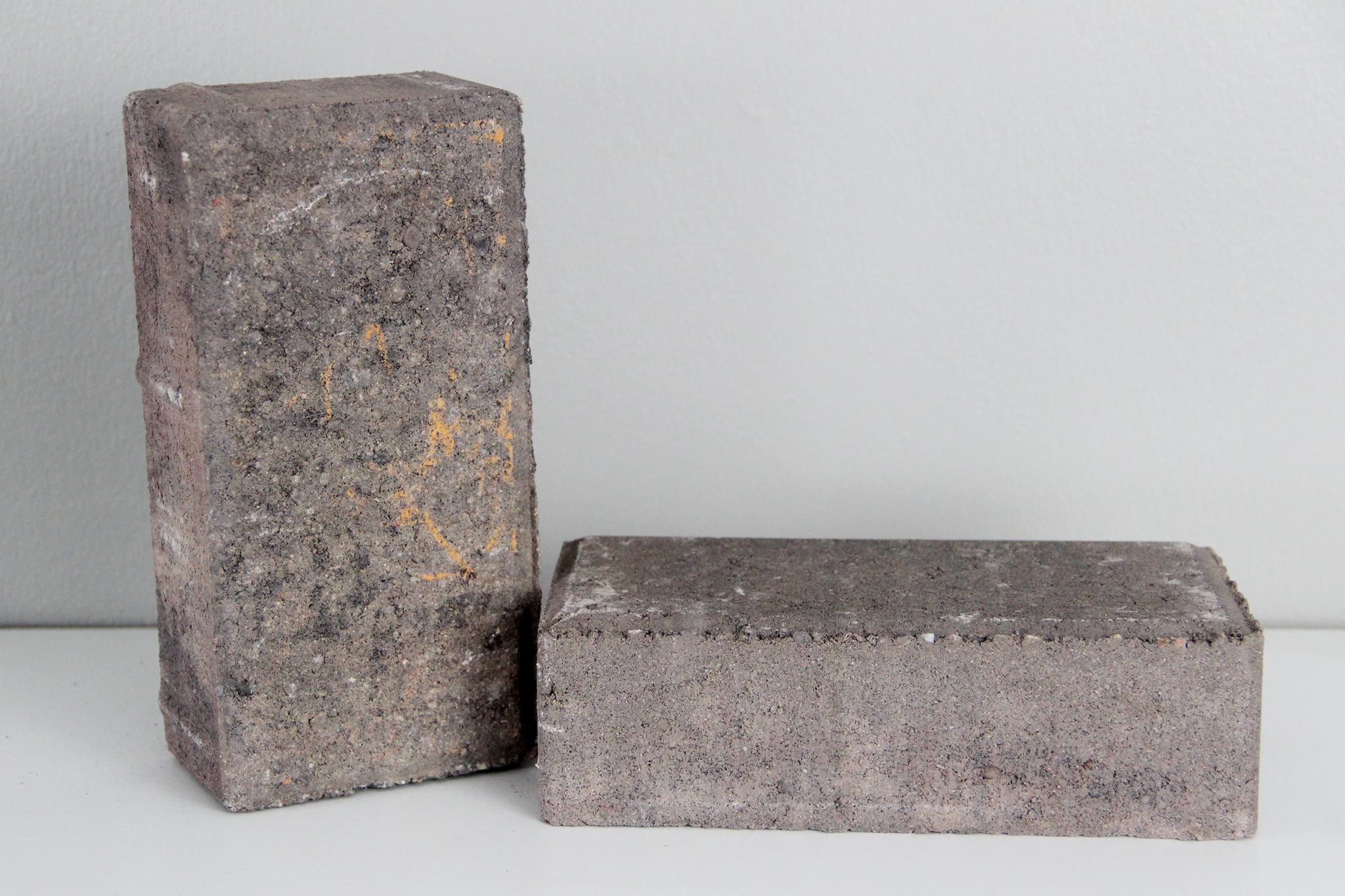 I bought these bricks at the hardware store for 42 cents each. It's definitely a very affordable DIY!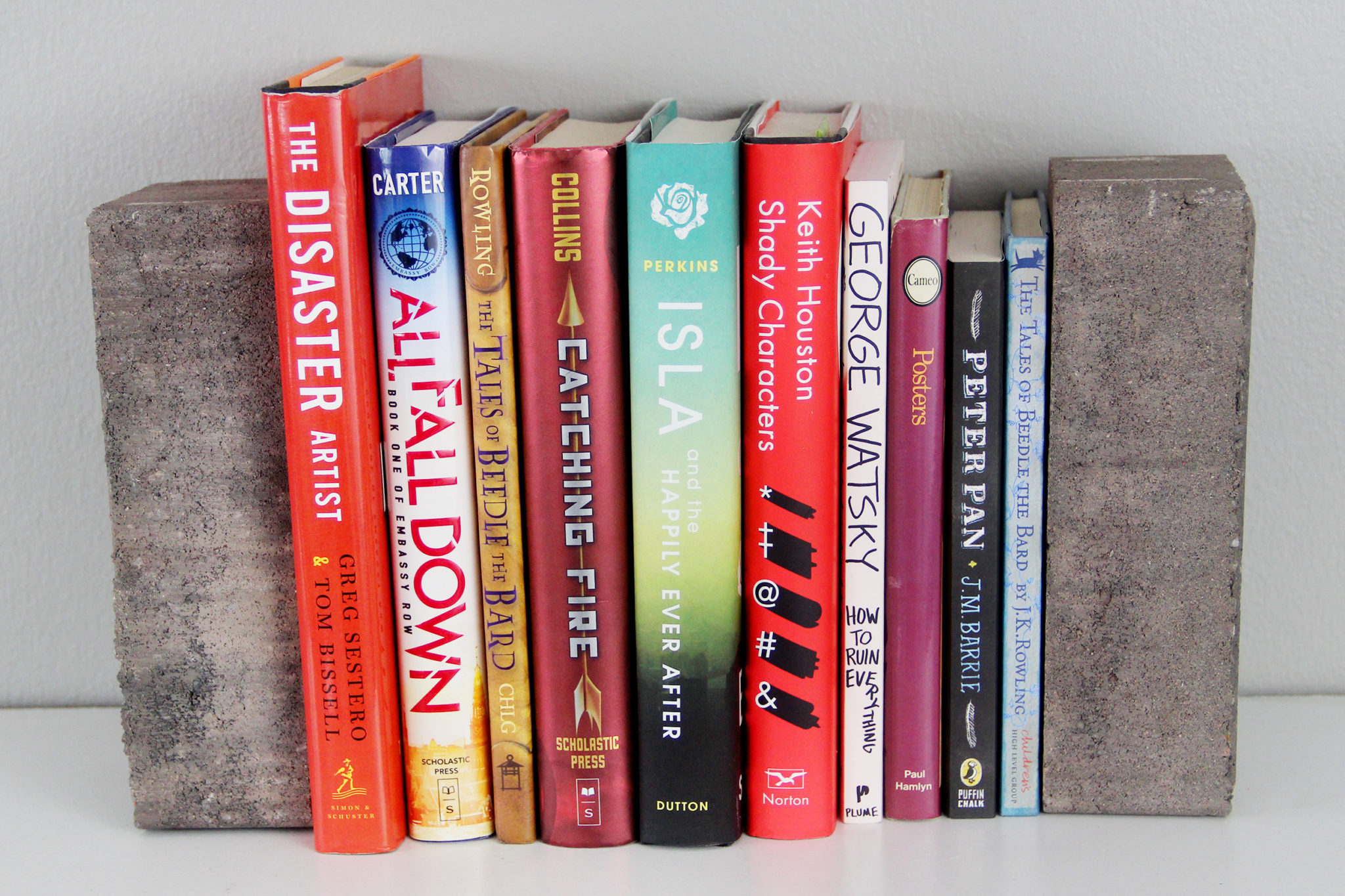 You can't get much more basic than a brick when it comes to holding up your books, but I think they're a little plain, and could definitely use some DIY love.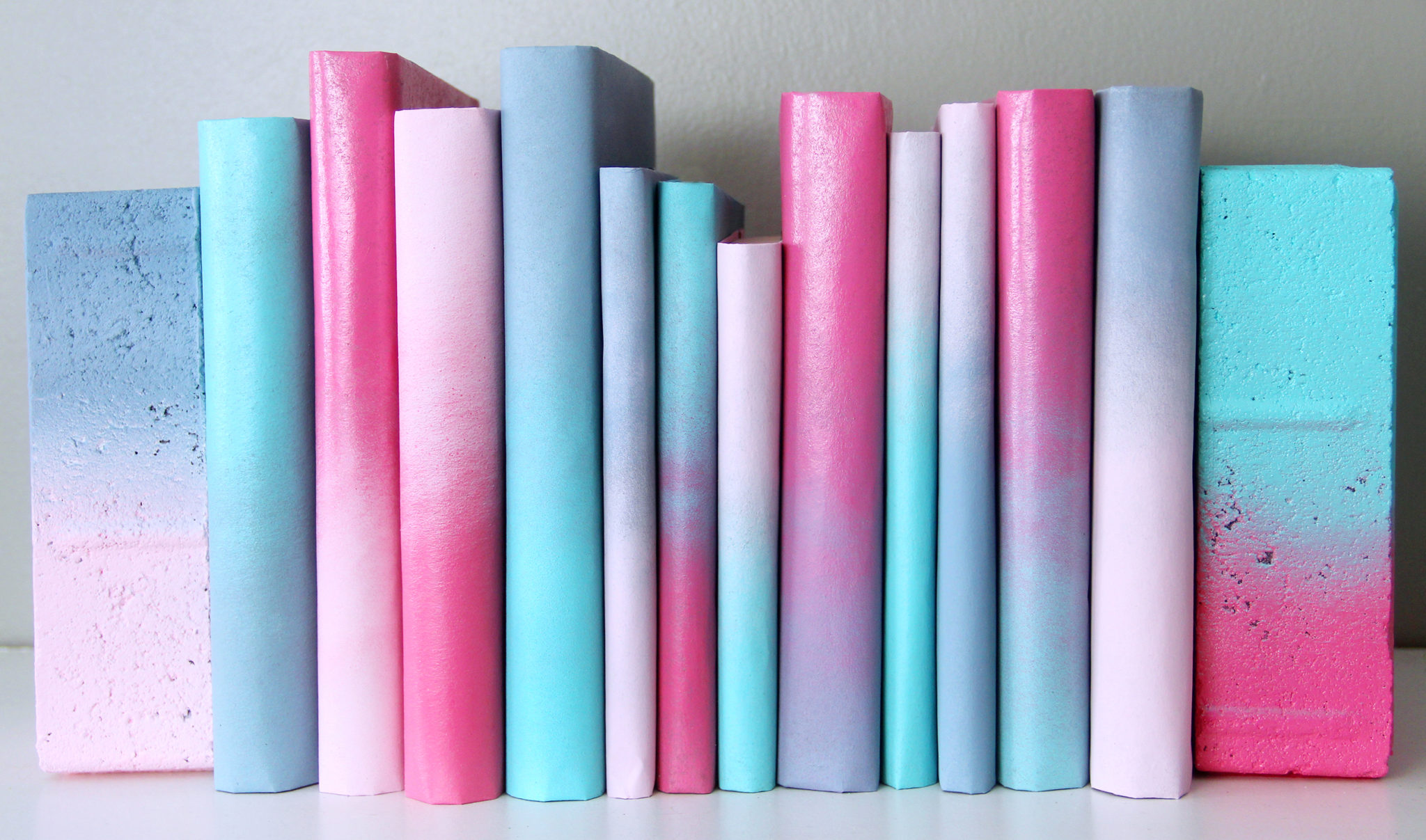 So, why not spray paint them? I love matching gradient bookends to these gradient book covers that I showed you how to make last month. I think it just looks beautiful!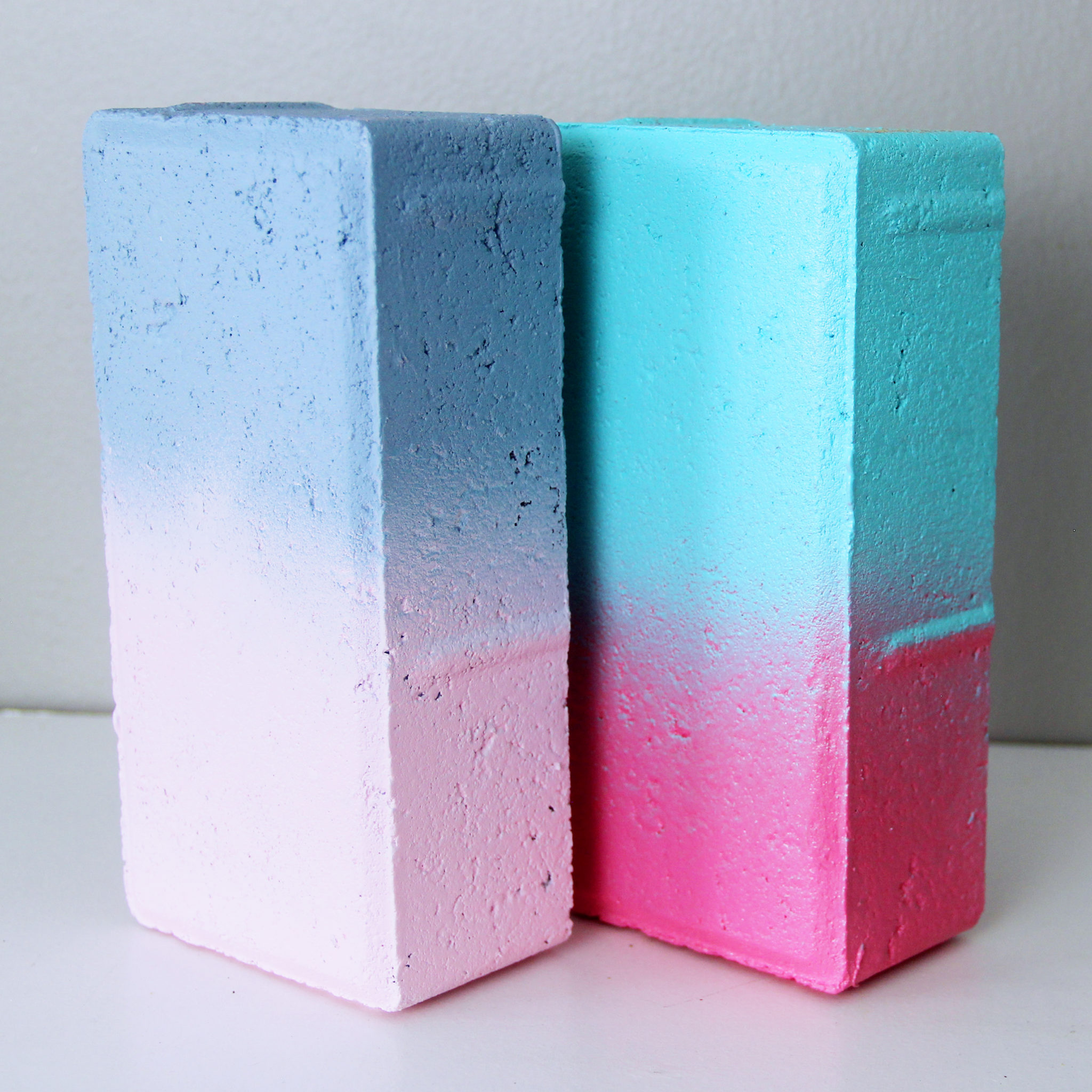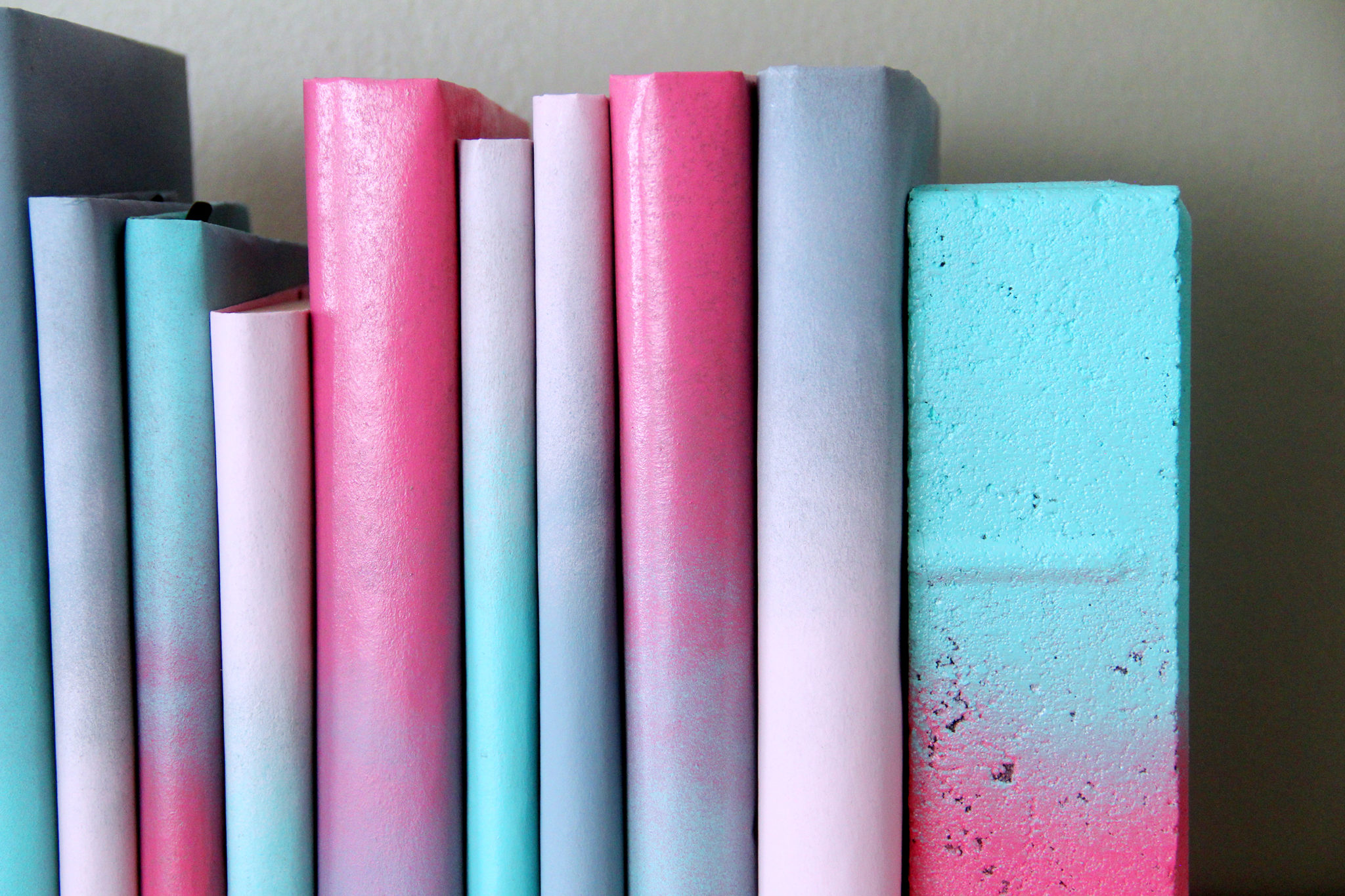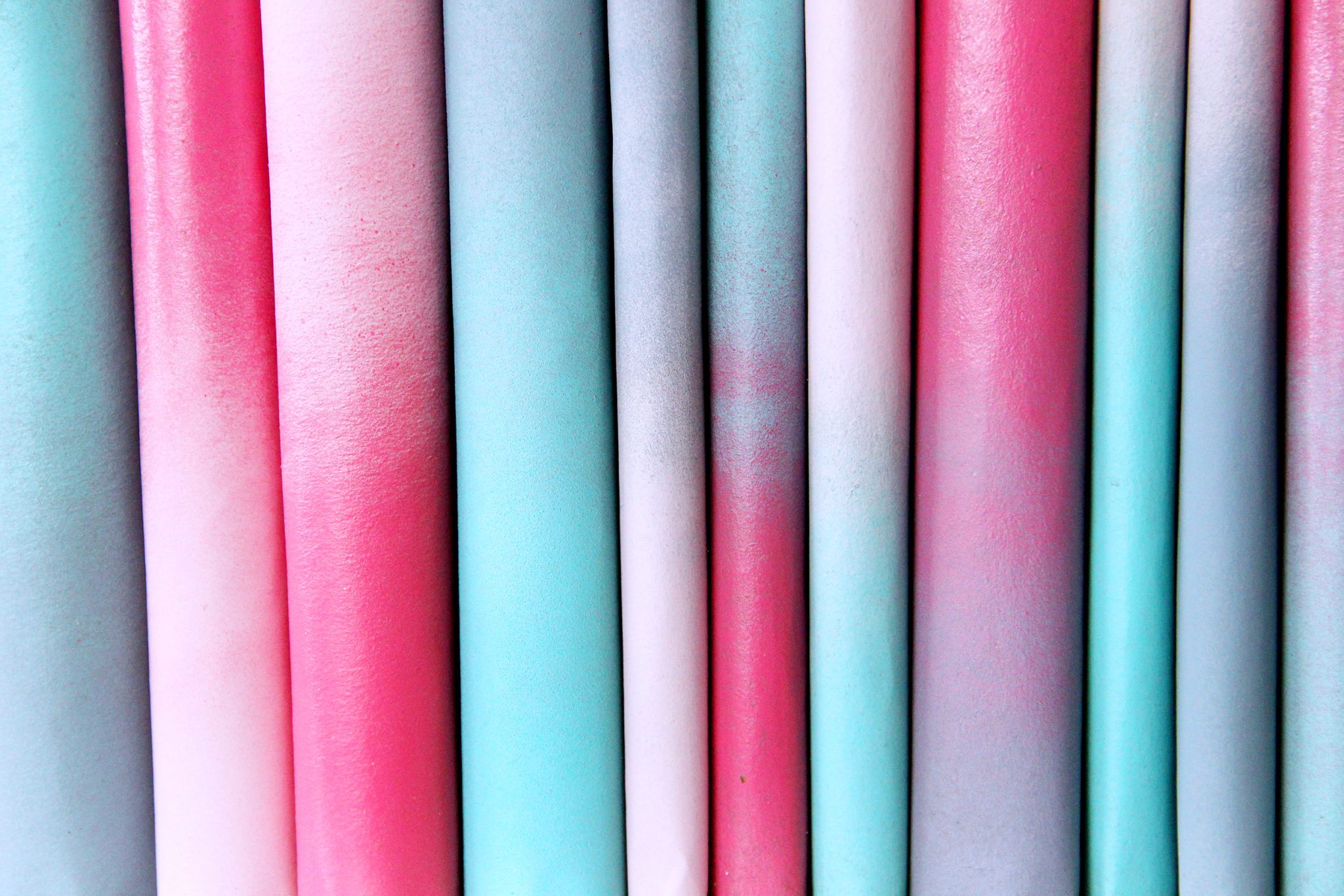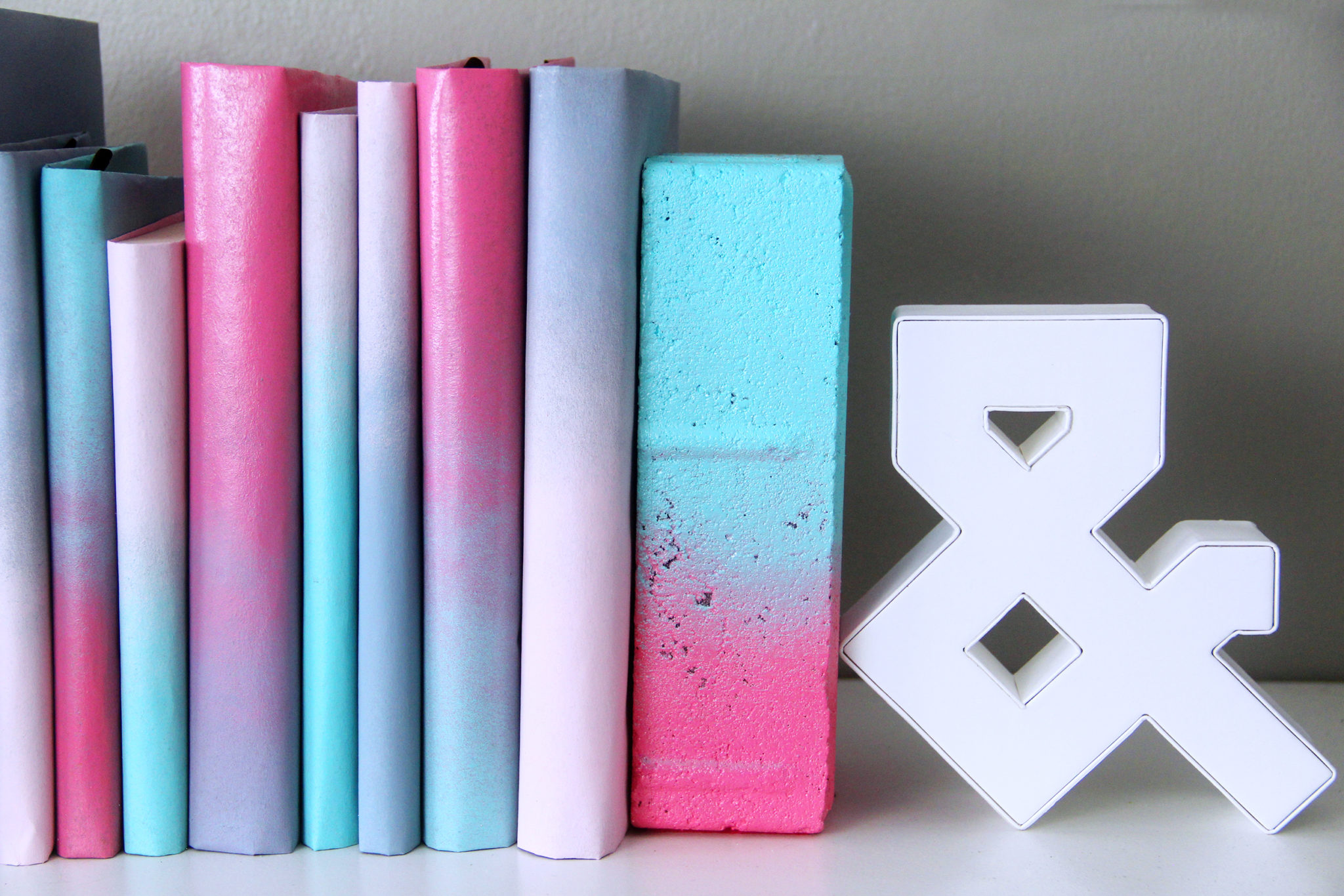 I also styled them with this geometric ampersand that I got at Michaels and is my new favorite thing.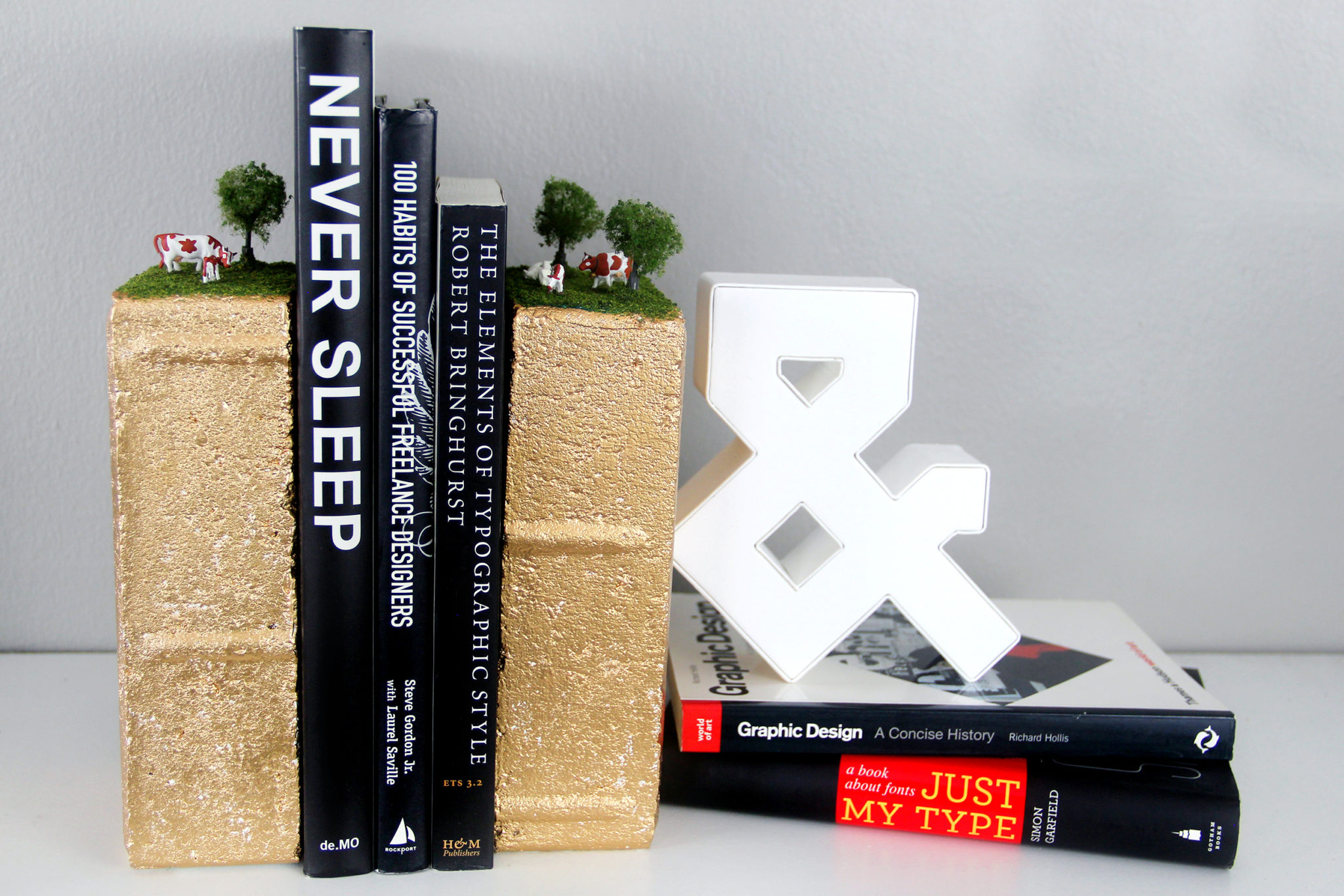 For the second project, I decided to paint the bricks gold and then cover the top with a diorama scene. This was inspired by this project from the Sea of Shoes blog that I read about three years ago, and I've been wanting to make my own version ever since.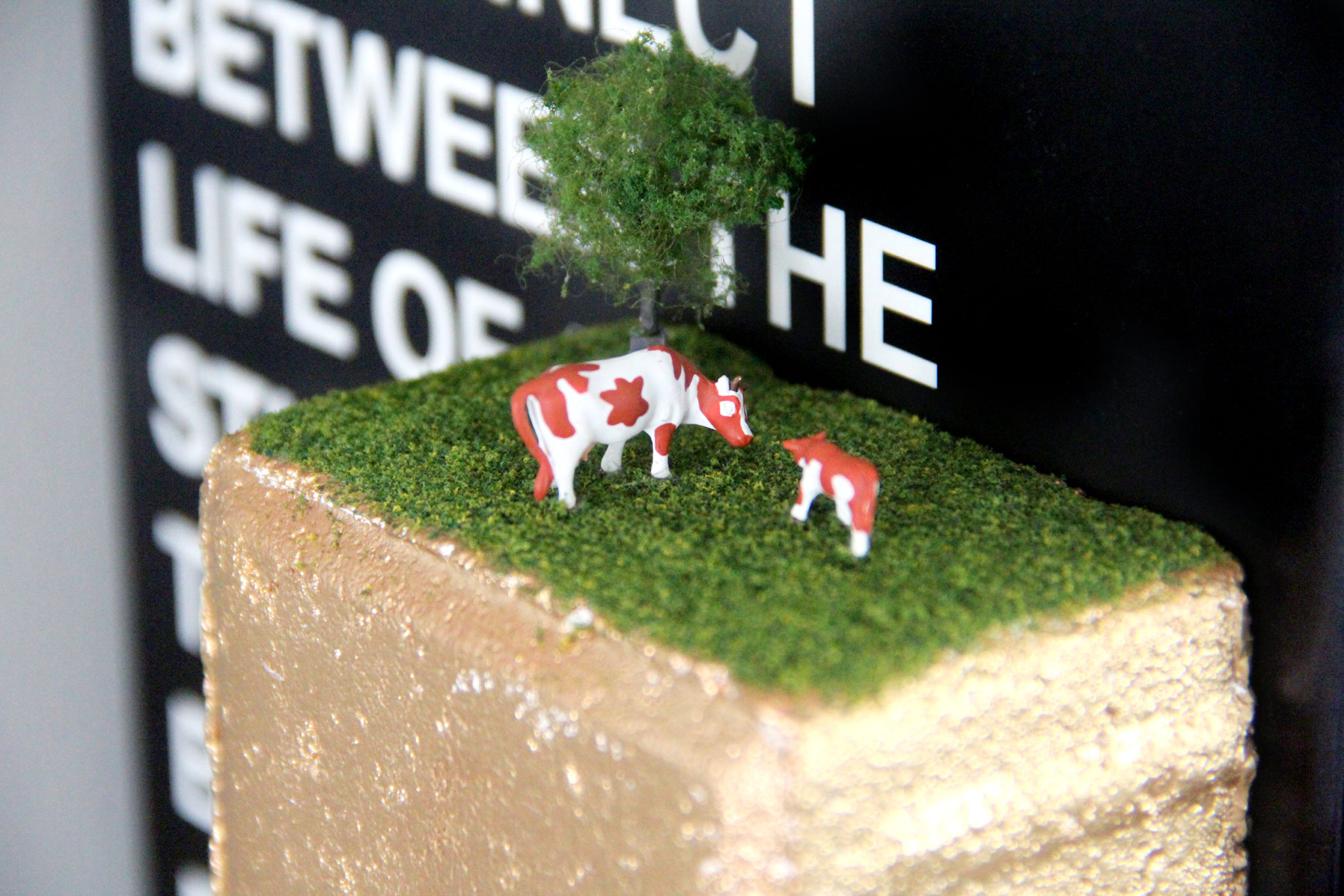 I finally found a project to use these mini cows that I've been holding onto since a project I did in high school!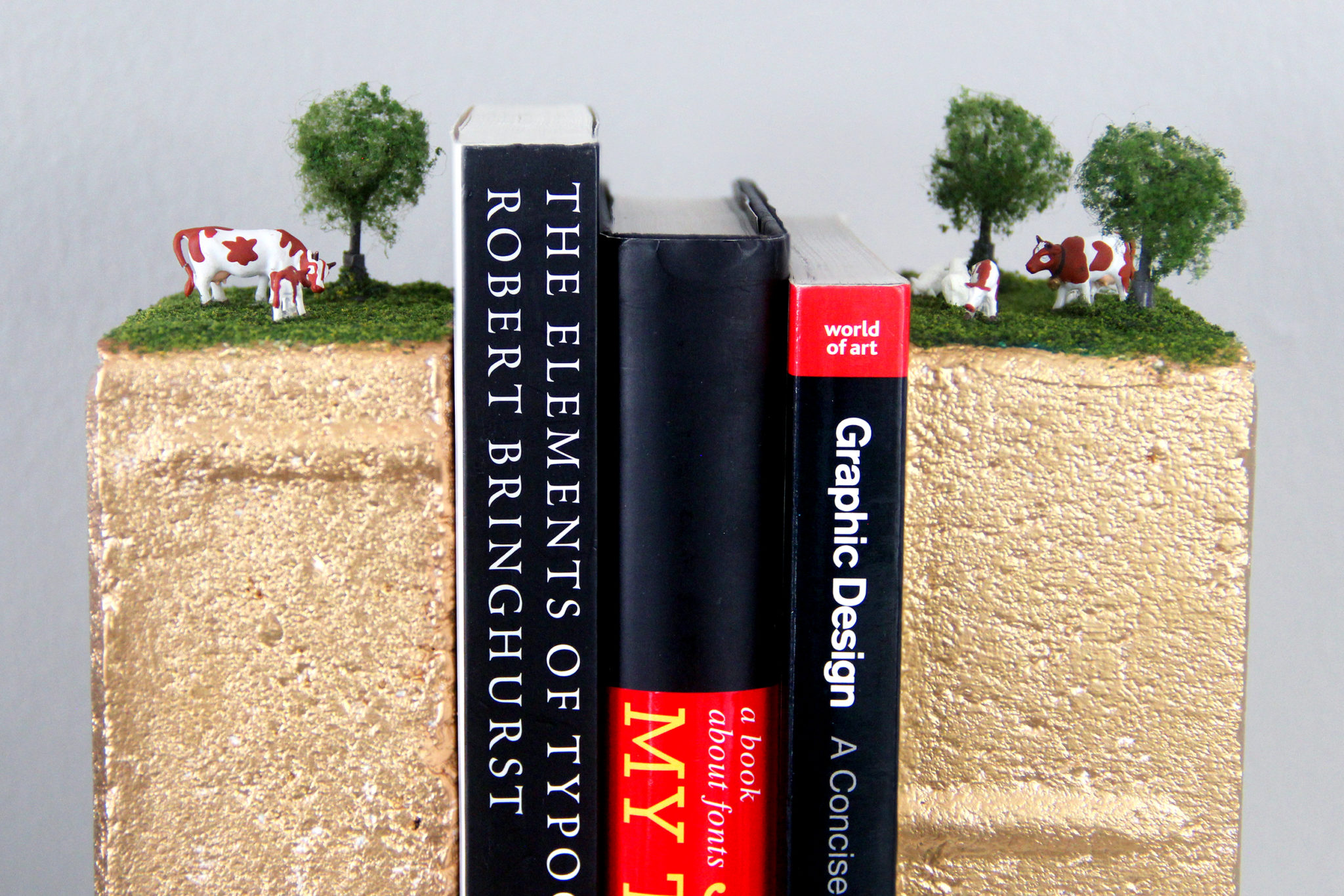 I think this one is so precious, and I love how it looks styled with black and white books.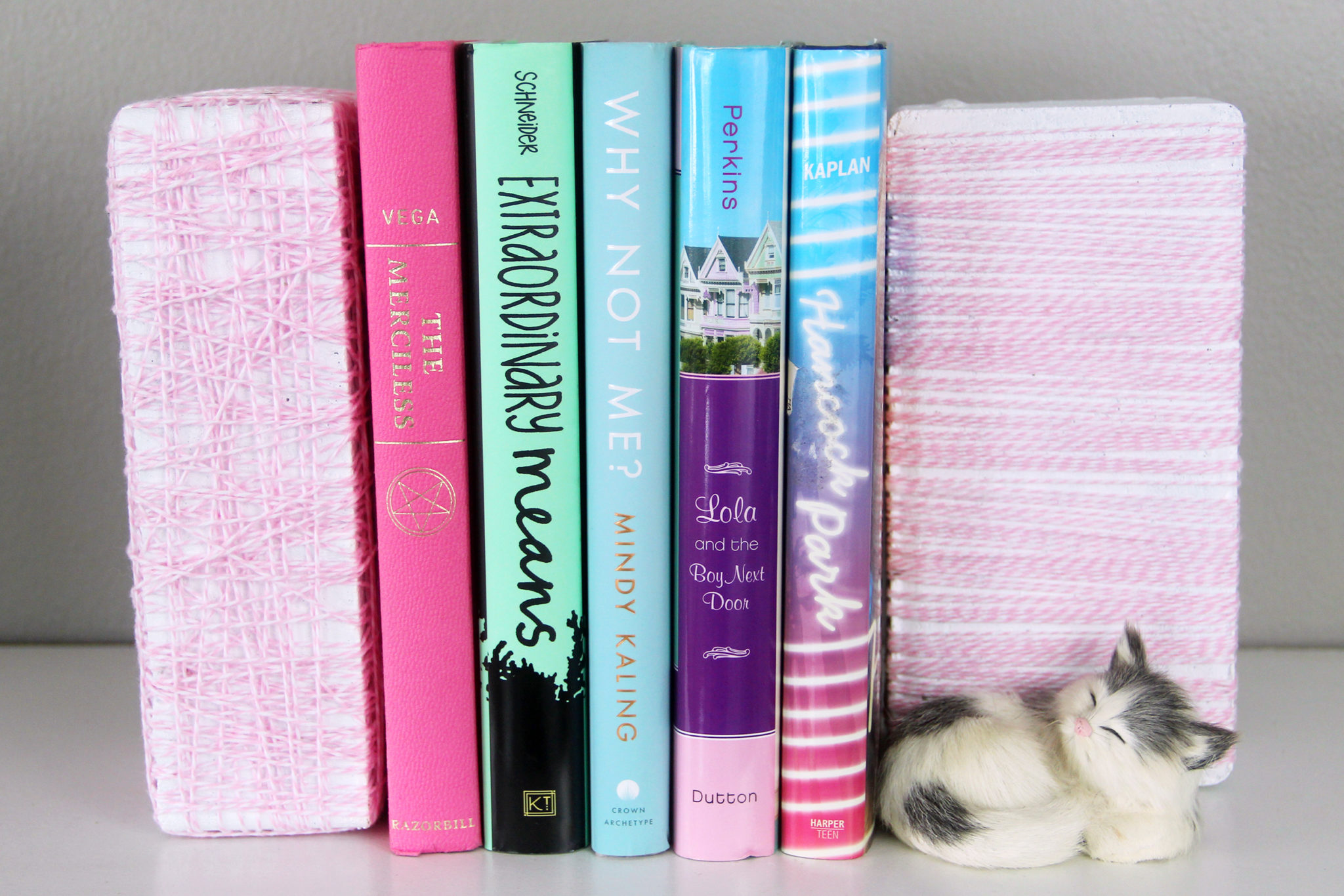 And then finally, I decided to wrap the bricks in string to soften them up a bit. I think they look really cute styled with pastel young adult books (although I only actually liked three of the five books in this photo – can you guess which ones?).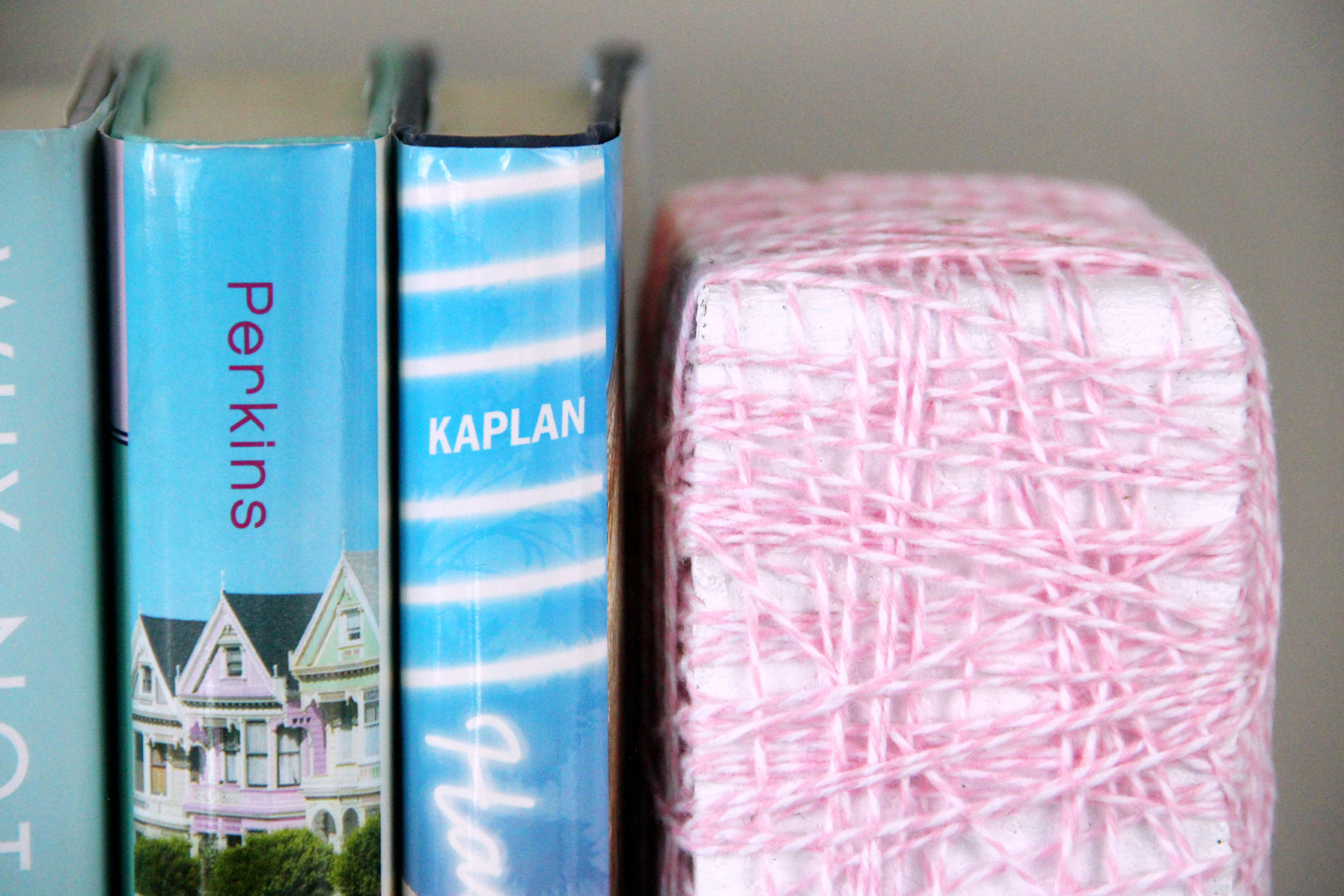 I hope you guys liked this project! If you want another book DIY, you can learn some fun ways to cover your books in this video, and be sure to head on over to HGTV Handmade to see my other two DIY videos from this week, DIY Ric Rac Flowers and DIY Camera Straps. Thanks for reading!