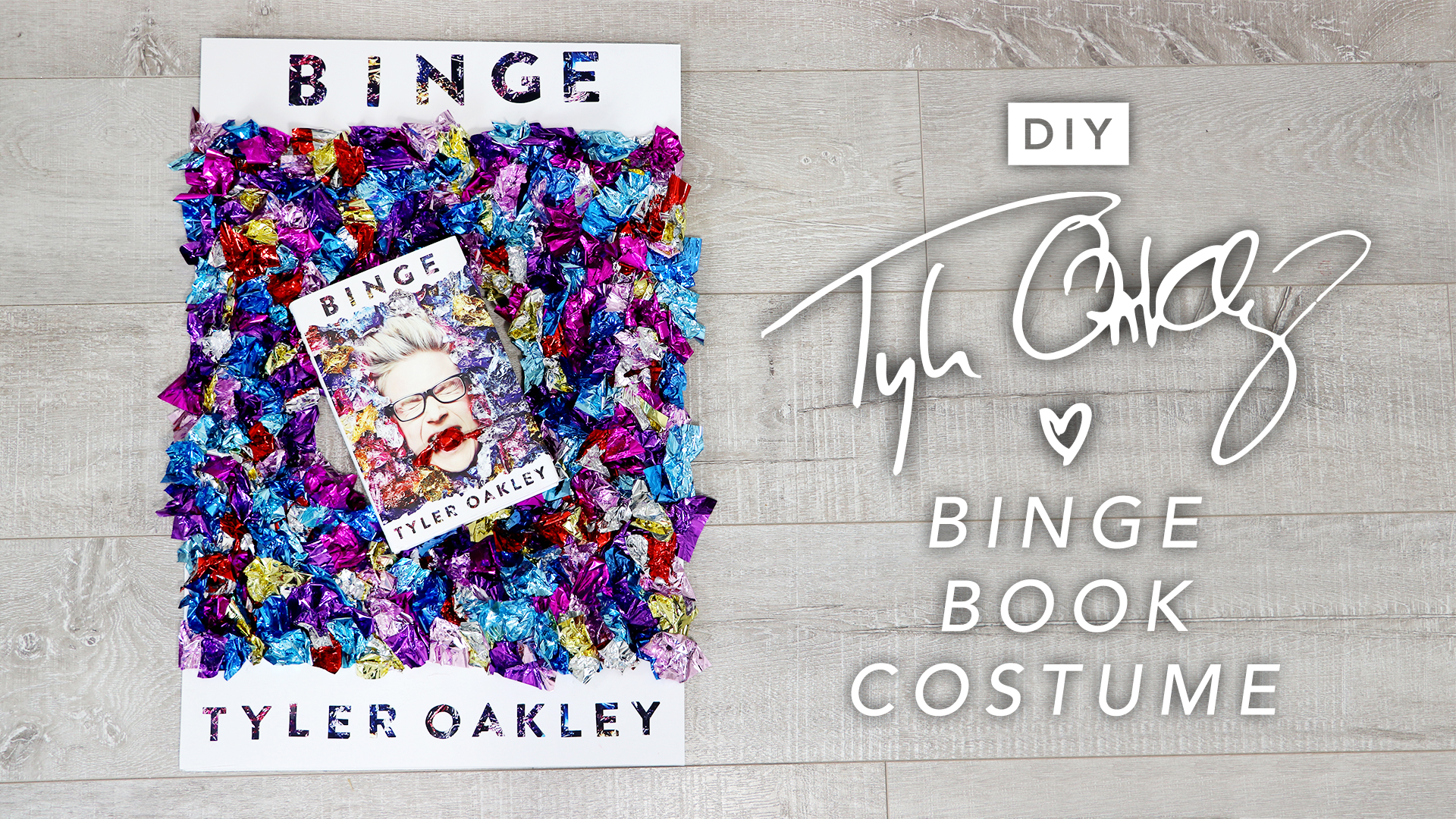 Today to kick off my month of Halloween videos, I have a fun project for you – a DIY costume of Tyler Oakley's BINGE book! This is an easy costume to make for any Tyler fan!

SUPPLIES:
Binge Book
lol ur not tyler oakley shirt
Binge Letters template
Foamcore
Metallic Wrapping Paper
Hot Glue Gun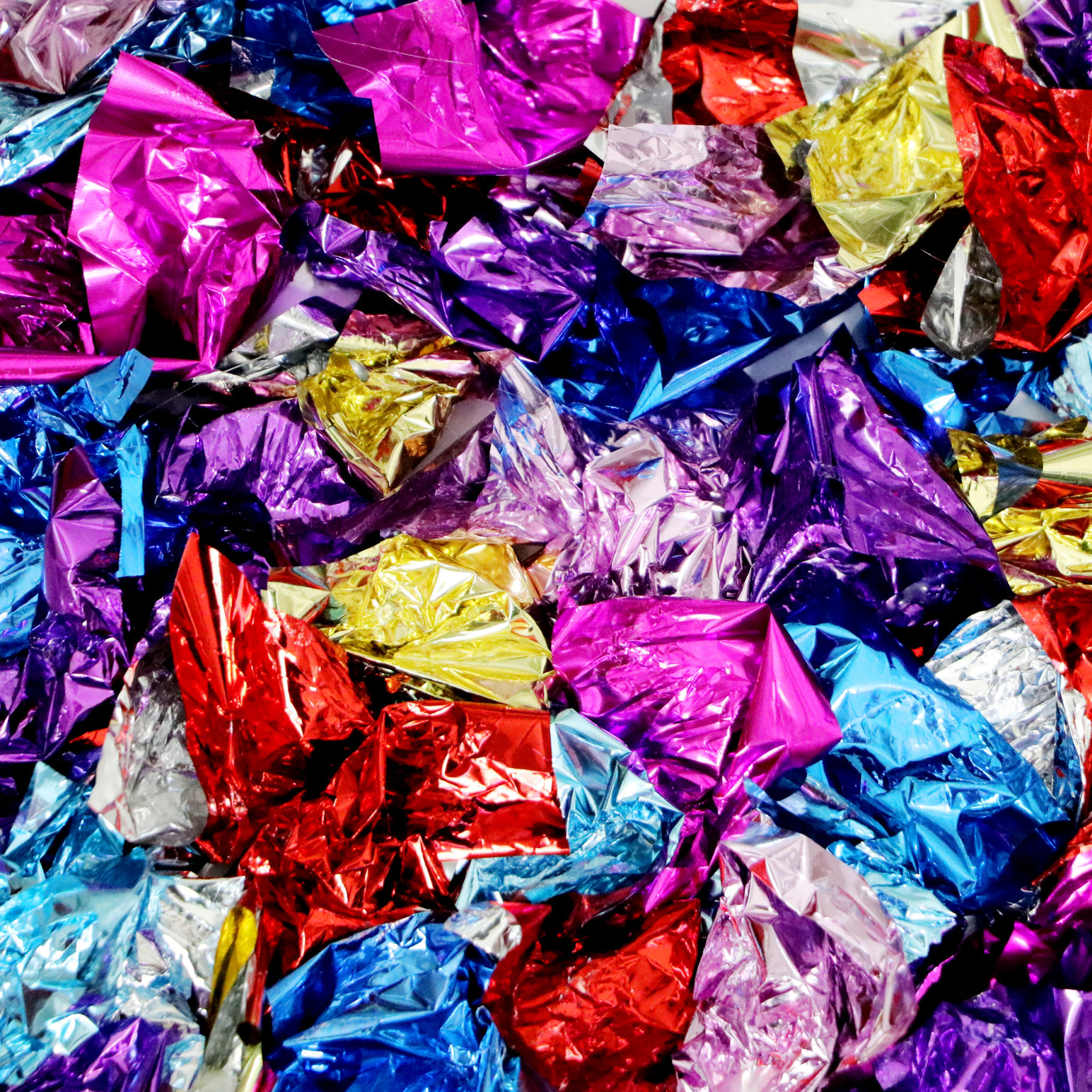 The real trick to this project is the candy wrappers. Rather than buying candy in bulk like Tyler did for the photoshoot, you can make your own wrappers with metallic wrapping paper. Just cut it into small rectangles and wrap each one around something small like a bead. Twist the ends like candy, and when you unwrap it, you have a candy wrapper that you can glue to the foamcore!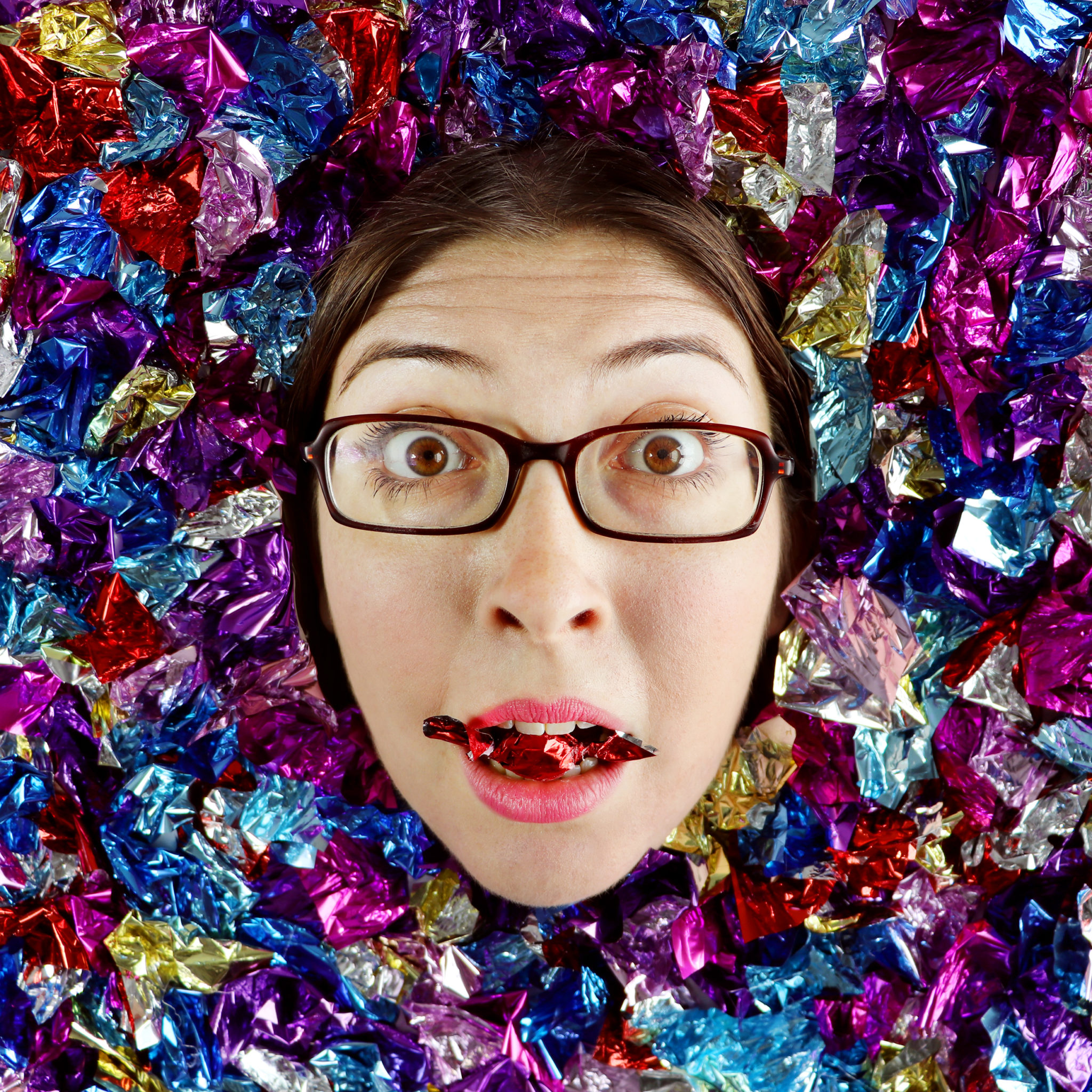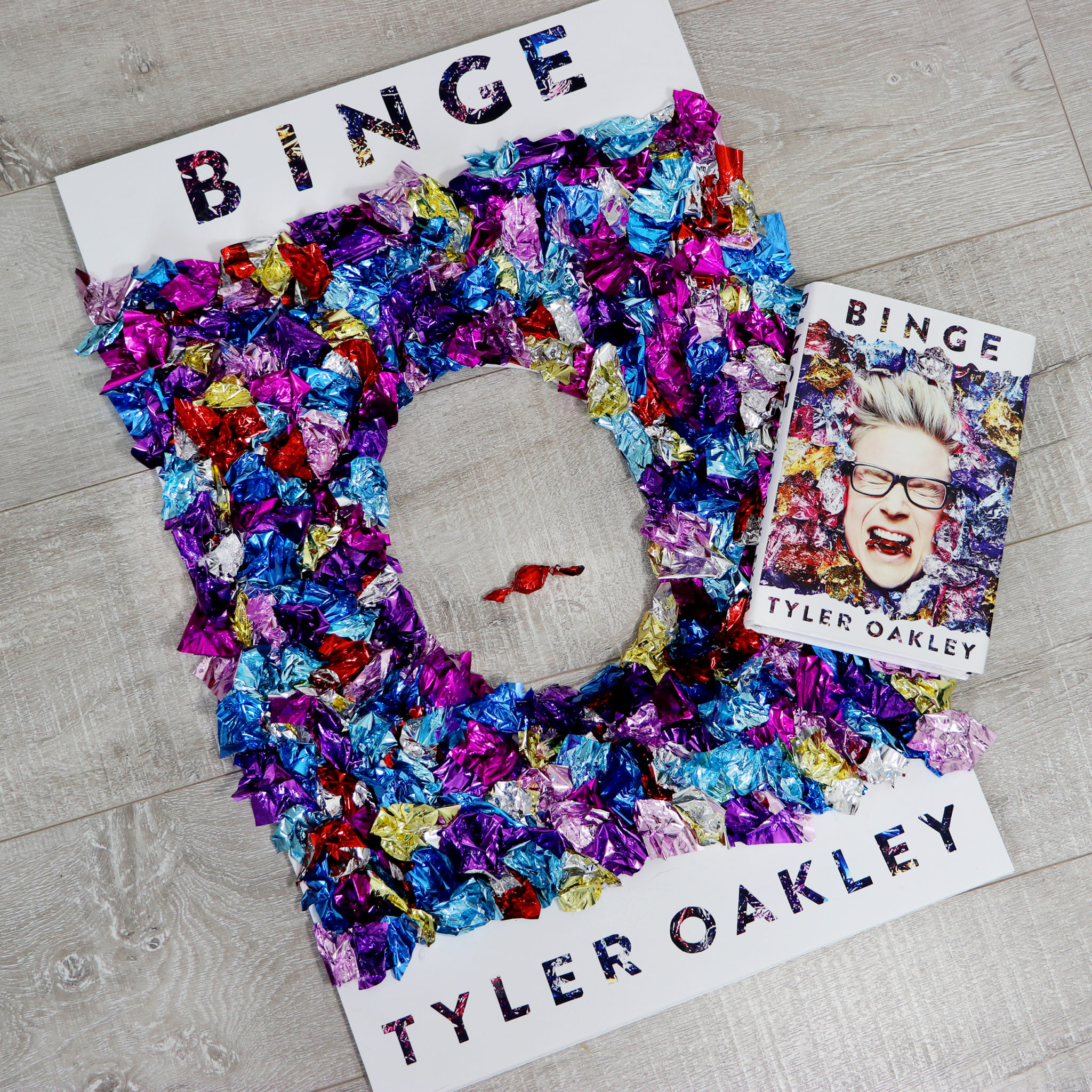 I think this costume is so fun, and I'd love to know what YouTuber book you would most like to dress up as! Or, if you want a little throwback, you can check out the DIY video Tyler and I made together a few years ago. Thanks for reading, and stay tuned all month for a new Halloween DIY every Friday!