Christmas can sneak up on the best of us, and with it only a few days away, today I've got 2 DIY Gift Card Holders for you so your last minute gift can still look like you put effort into it. Both of these are really easy and are made with nothing more than paper and glue, so keep reading to check out the DIY video showing how to make them.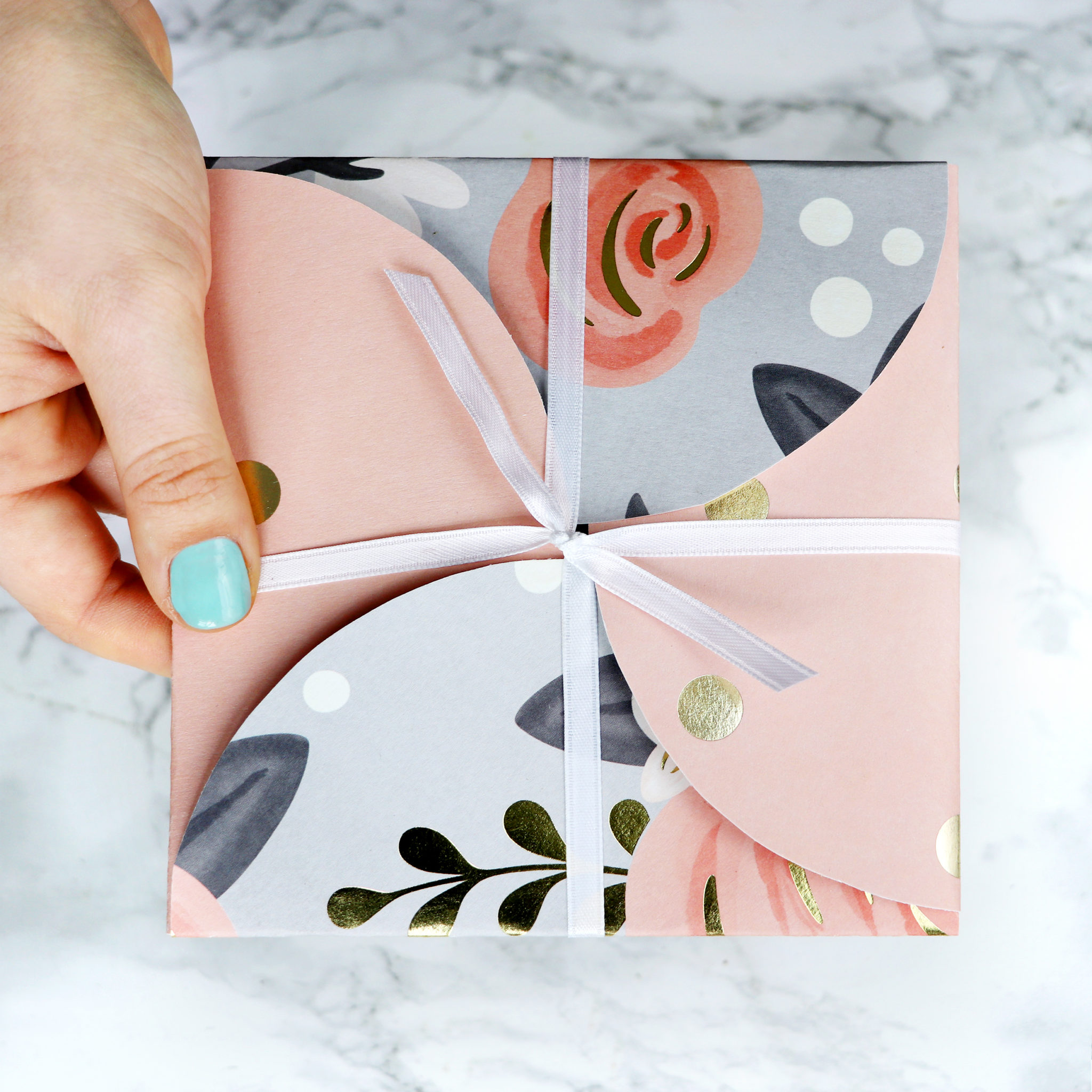 First up is this fun circle envelope. You could use this to hold any square card, even if you're not giving a gift card! It's really easy to make, but with nice scrapbook paper, it definitely looks fancy.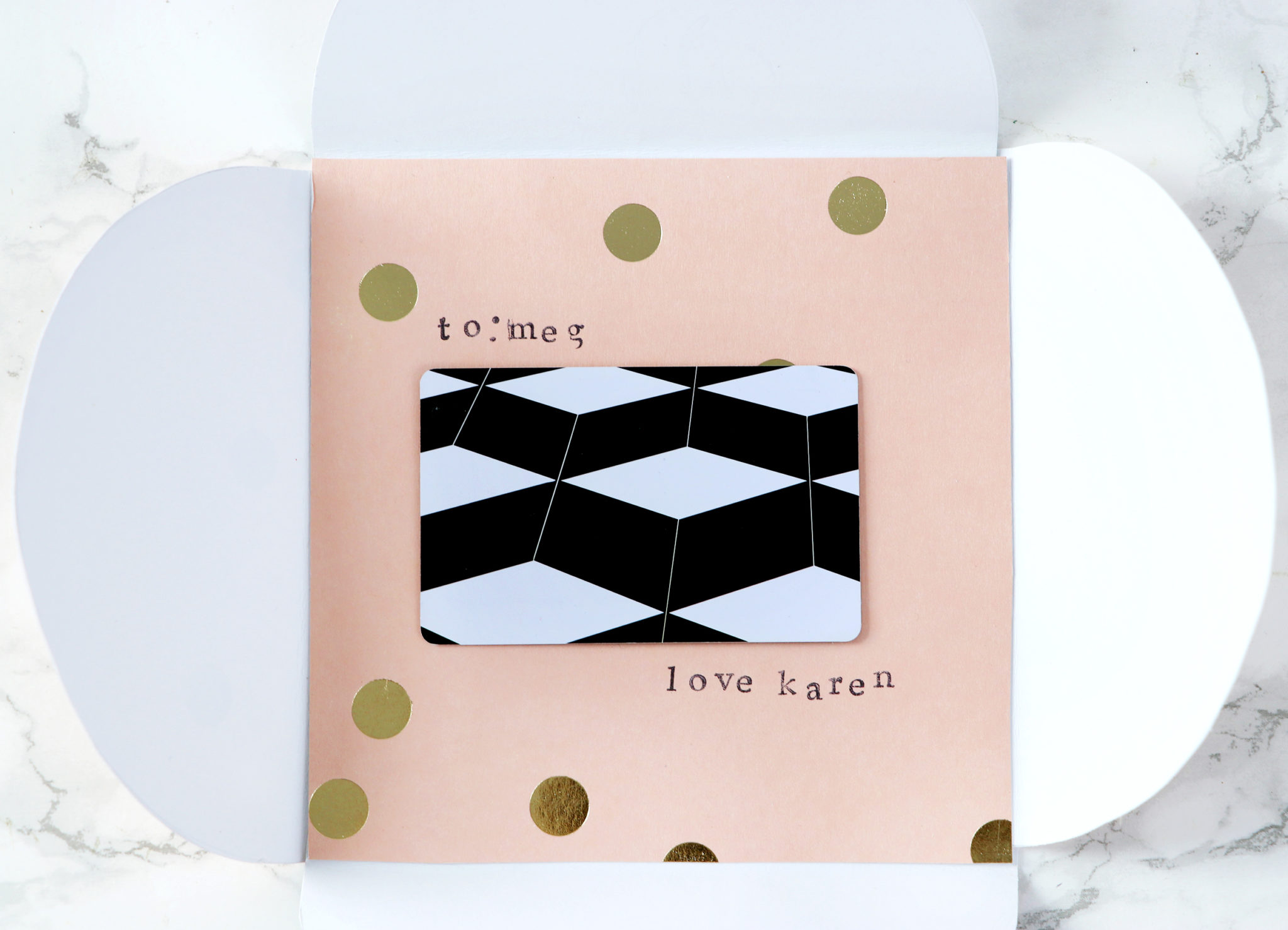 I love how the stamps came out in this one, paired with the cool design on my "gift card." (It's actually an old hotel room key!)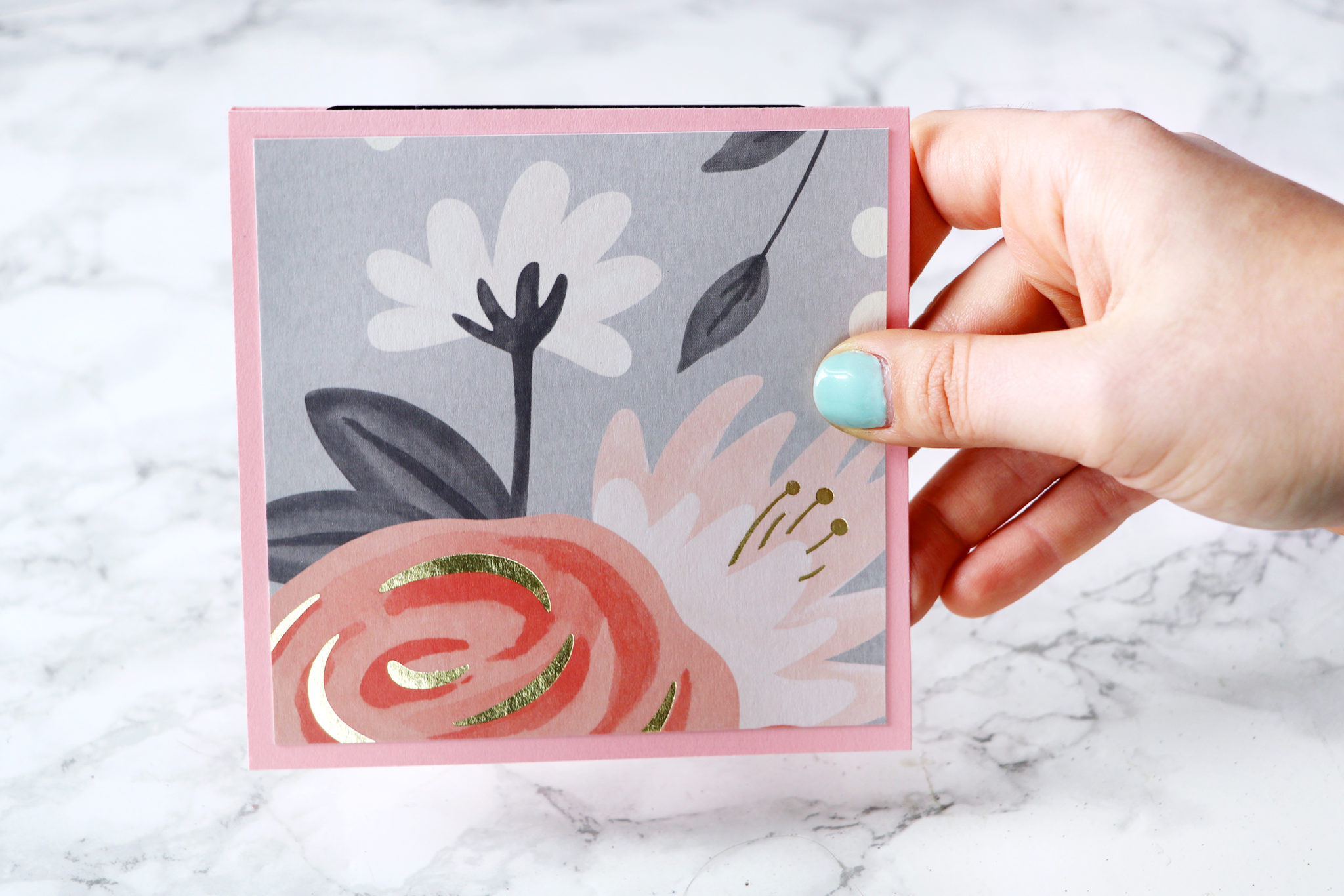 From the outside, you would think this one is just a normal card, right?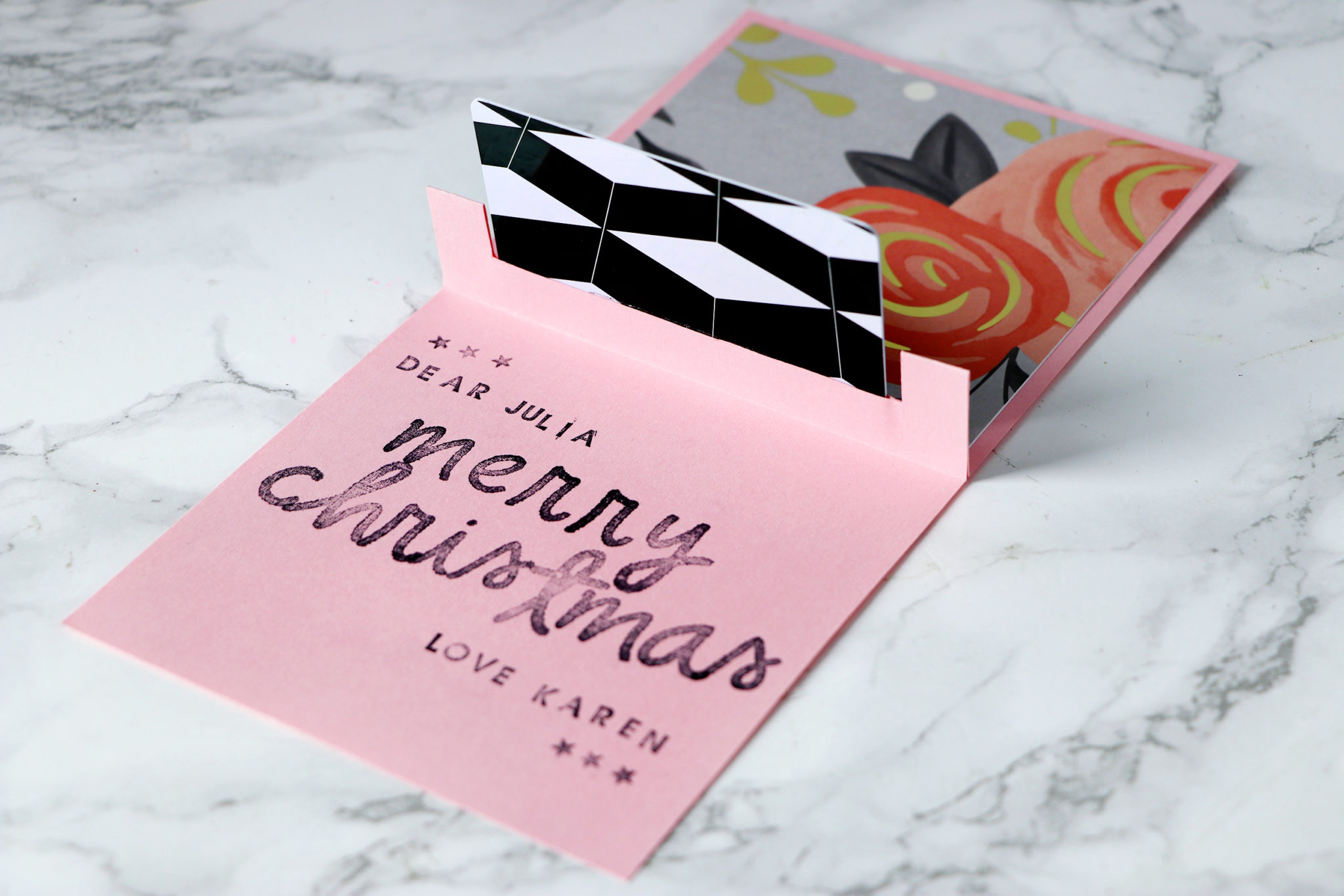 WRONG! It's actually a pop-up card! I think it's so fun how the gift card pops up as soon as you open it up!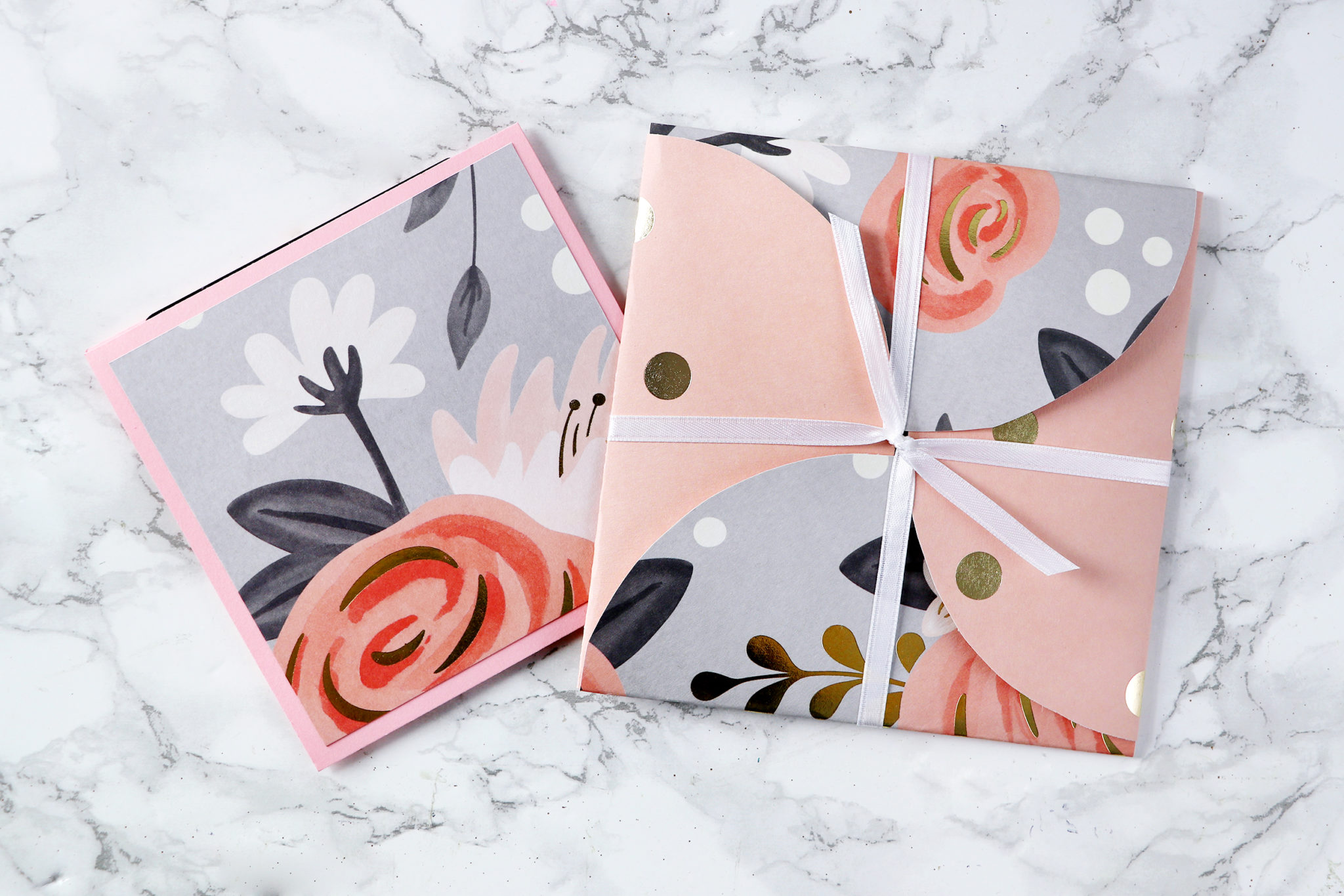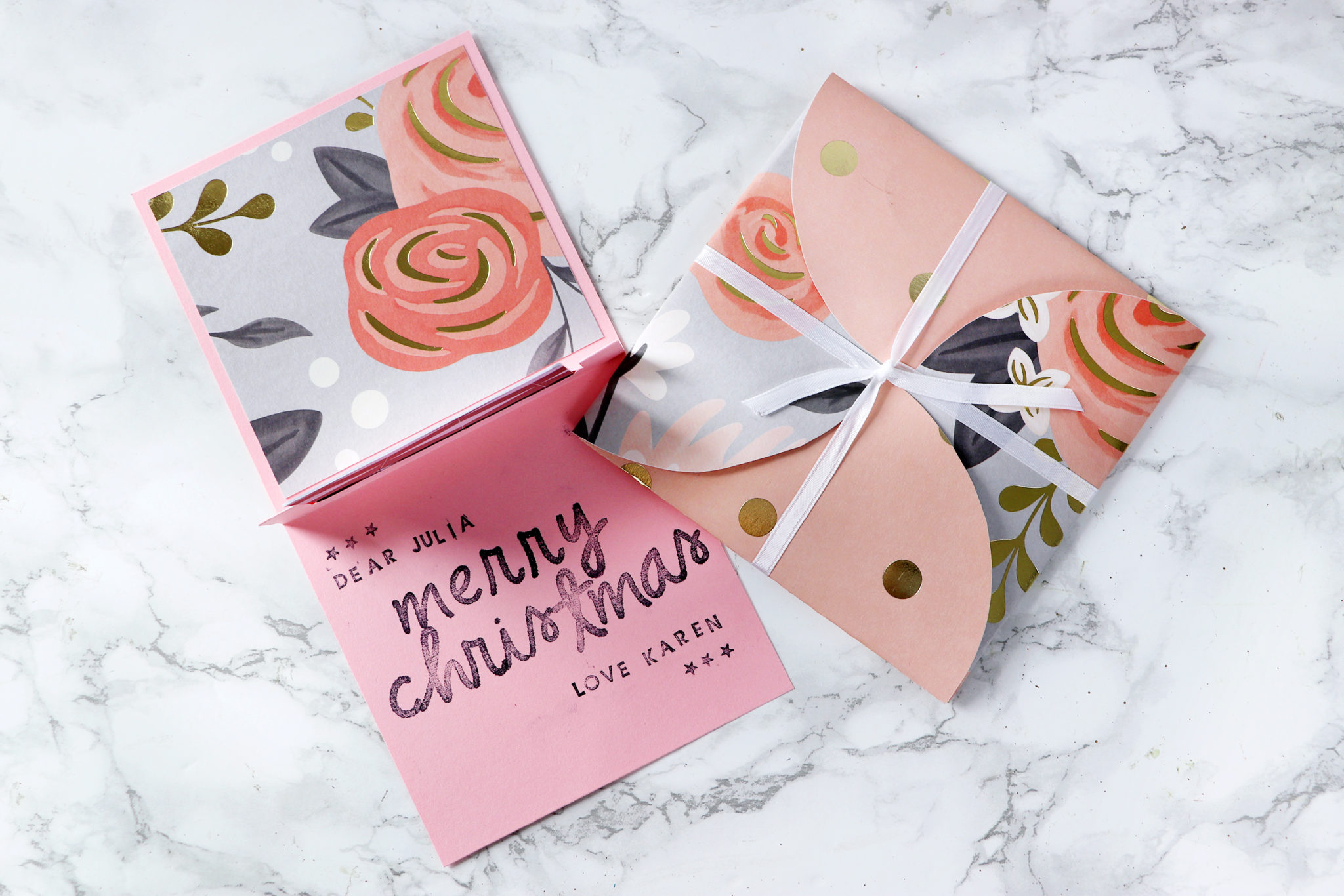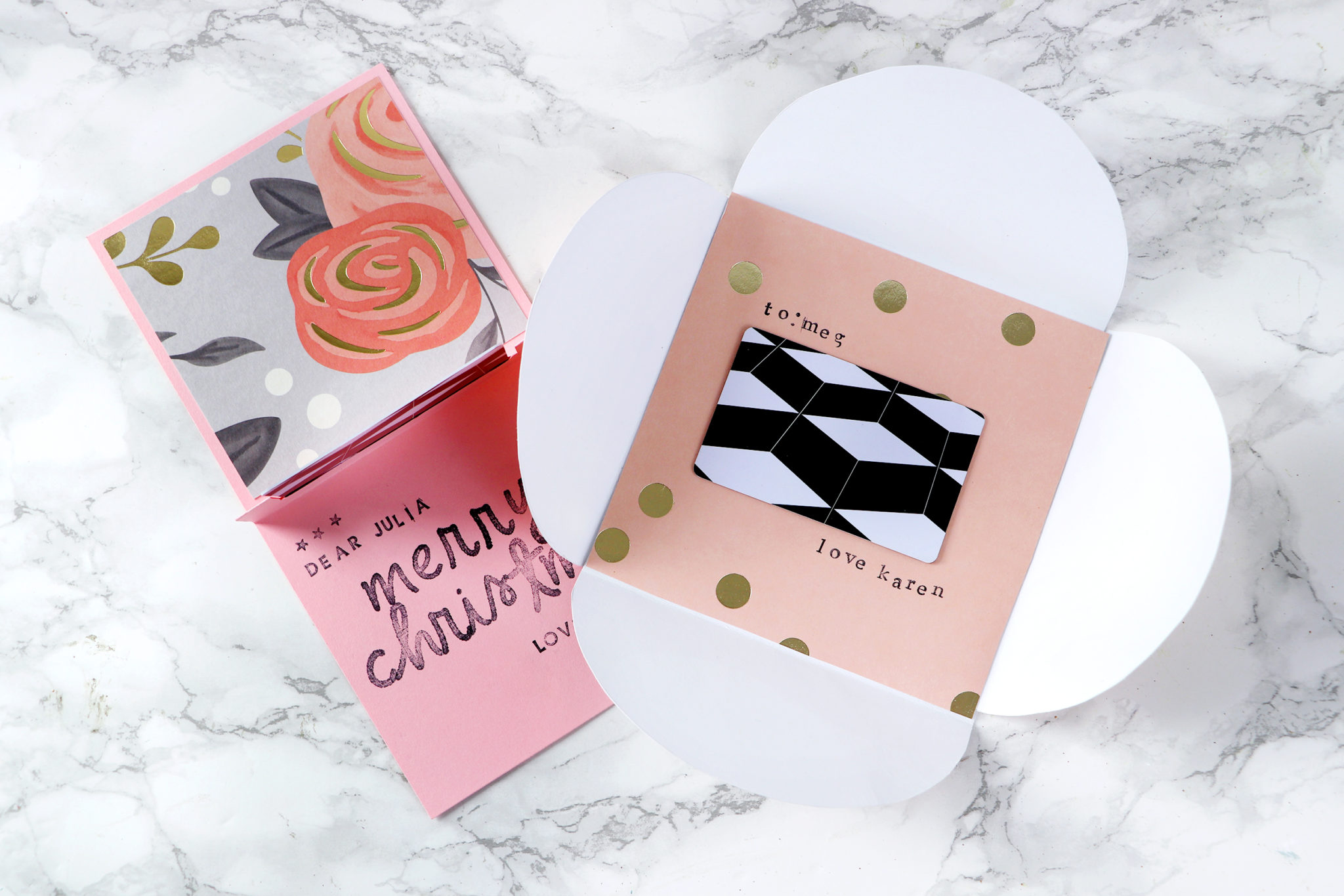 I love these projects, and I love how easy they are to make – even with adjusting the camera for filming, I still made them both in under two hours! Be sure to stay tuned to HGTV Handmade for one more video from me on Friday, and then I'll be taking the rest of the year off for the holidays. I hope you're all having a great holiday season!