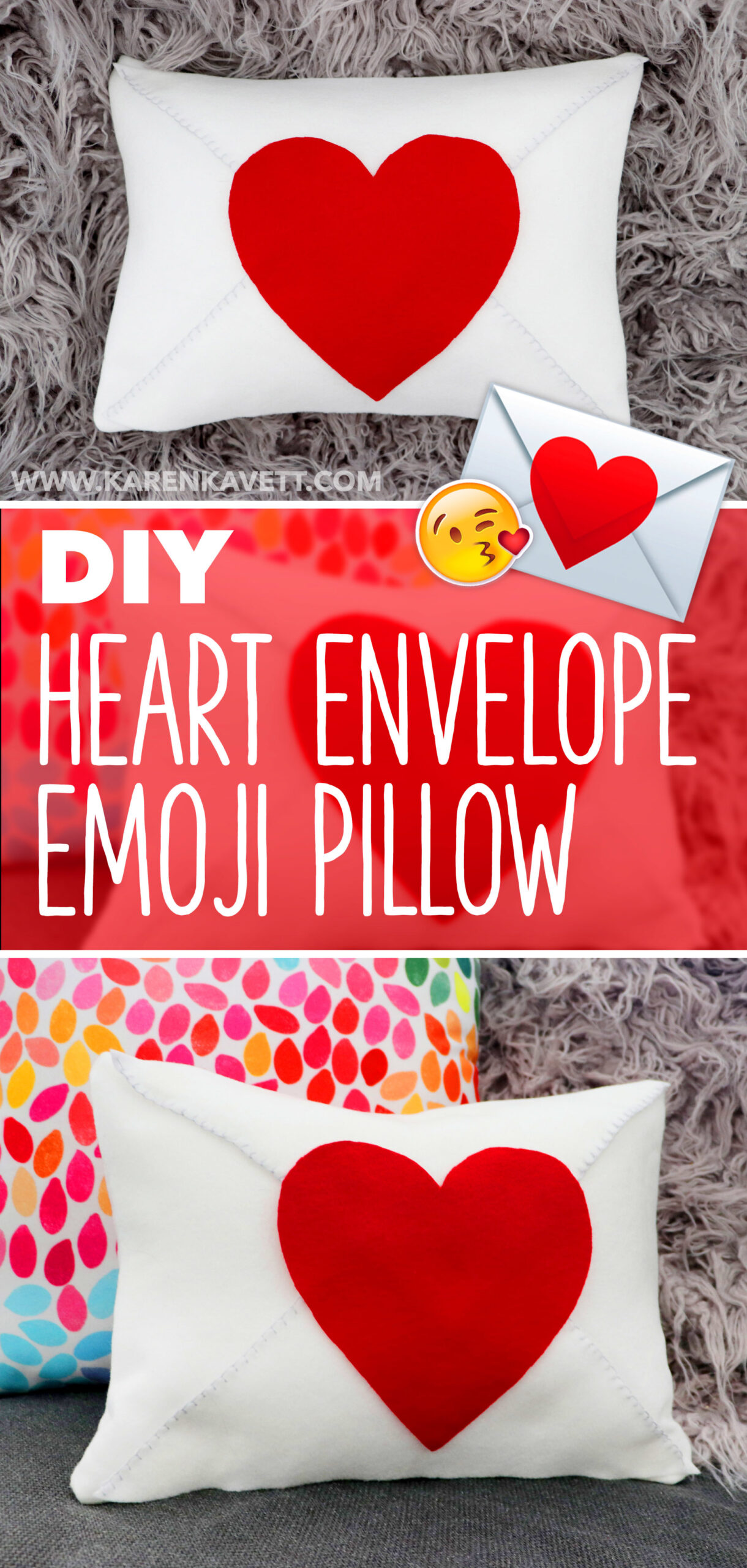 It's almost Valentine's Day, which is always a bit of a sad day for all of us single people, but at least the crafts are cute! Today on HGTV Handmade we're making this Heart Envelope Emoji Pillow, which is actually temporary so you can switch out your pillow design anytime you like!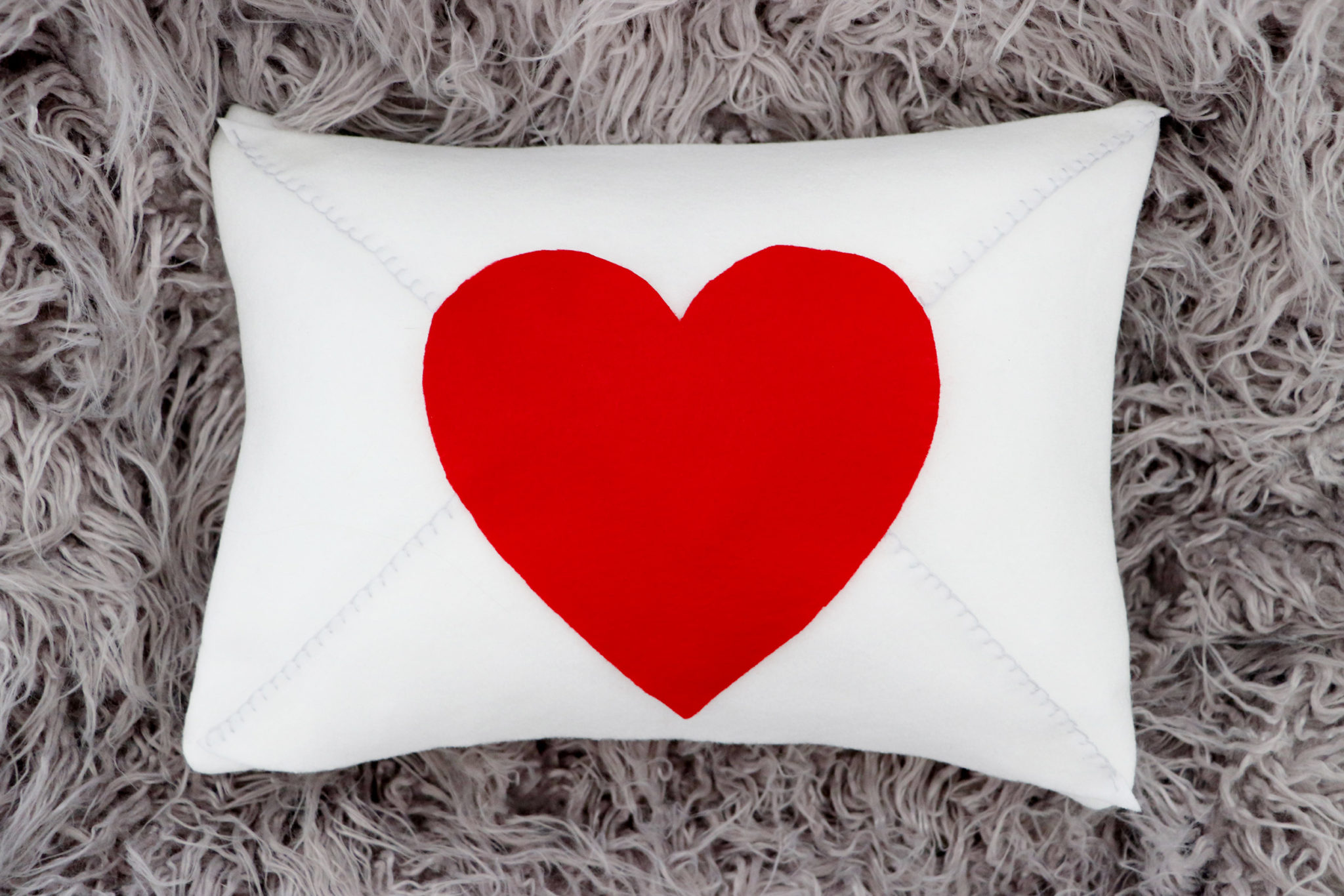 I'm not a master seamstress, but even I found this project really easy to do. The only necessary sewing is in making the initial pillowcase, but if you start out with a plain white pillowcase, you can even skip that.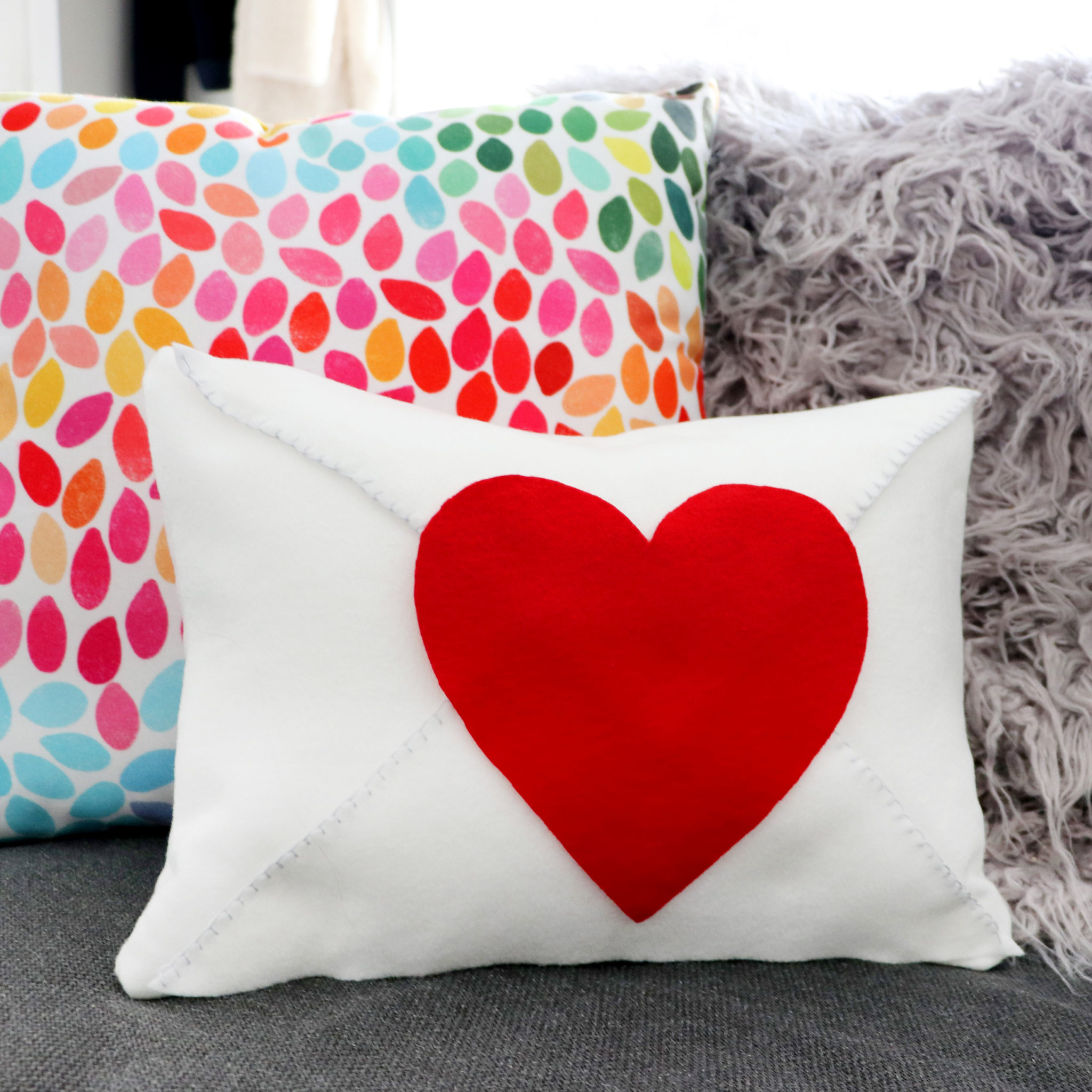 This is so cute I might even leave it out on my couch even after Valentine's Day!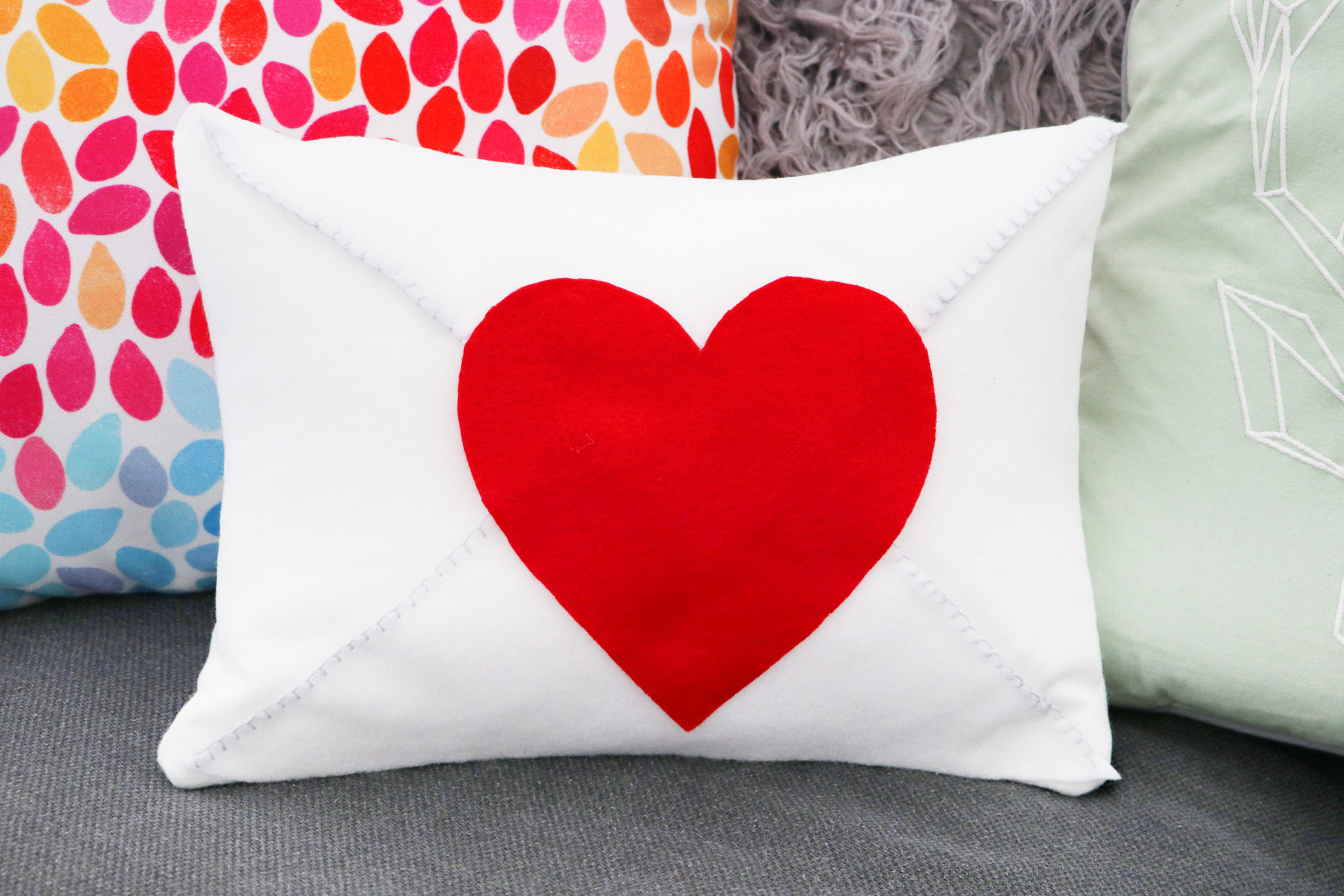 Be sure to watch the DIY video to learn how to make this pillow, and also check out Monday's DIY Paper Gemstones project and Wednesday's DIY Rainbow Shoelaces project. Happy crafting!