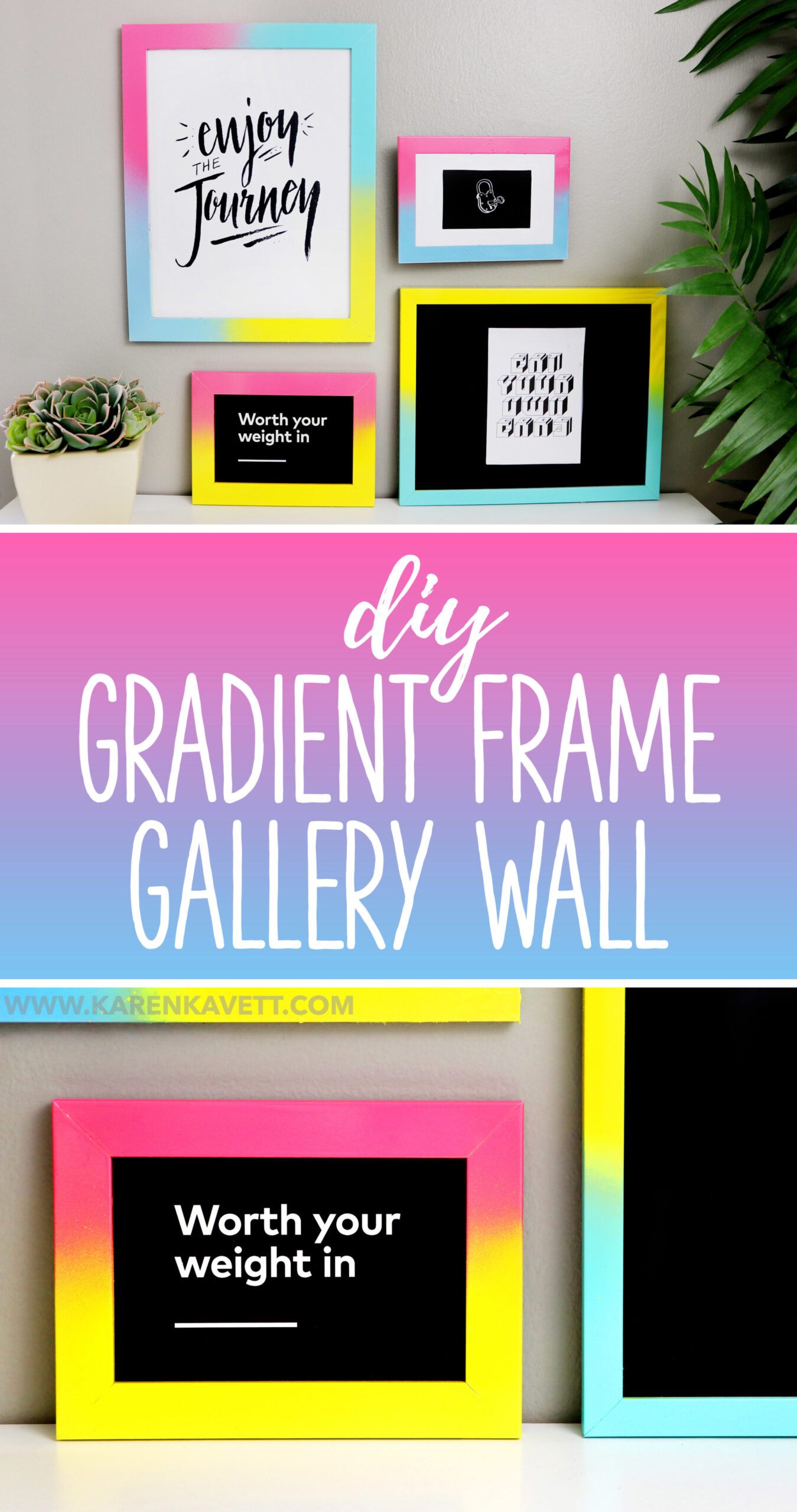 I'm back with another DIY project for HGTV Handmade! Today we're making this pretty, colorful gallery wall! Keep reading to learn how to make it!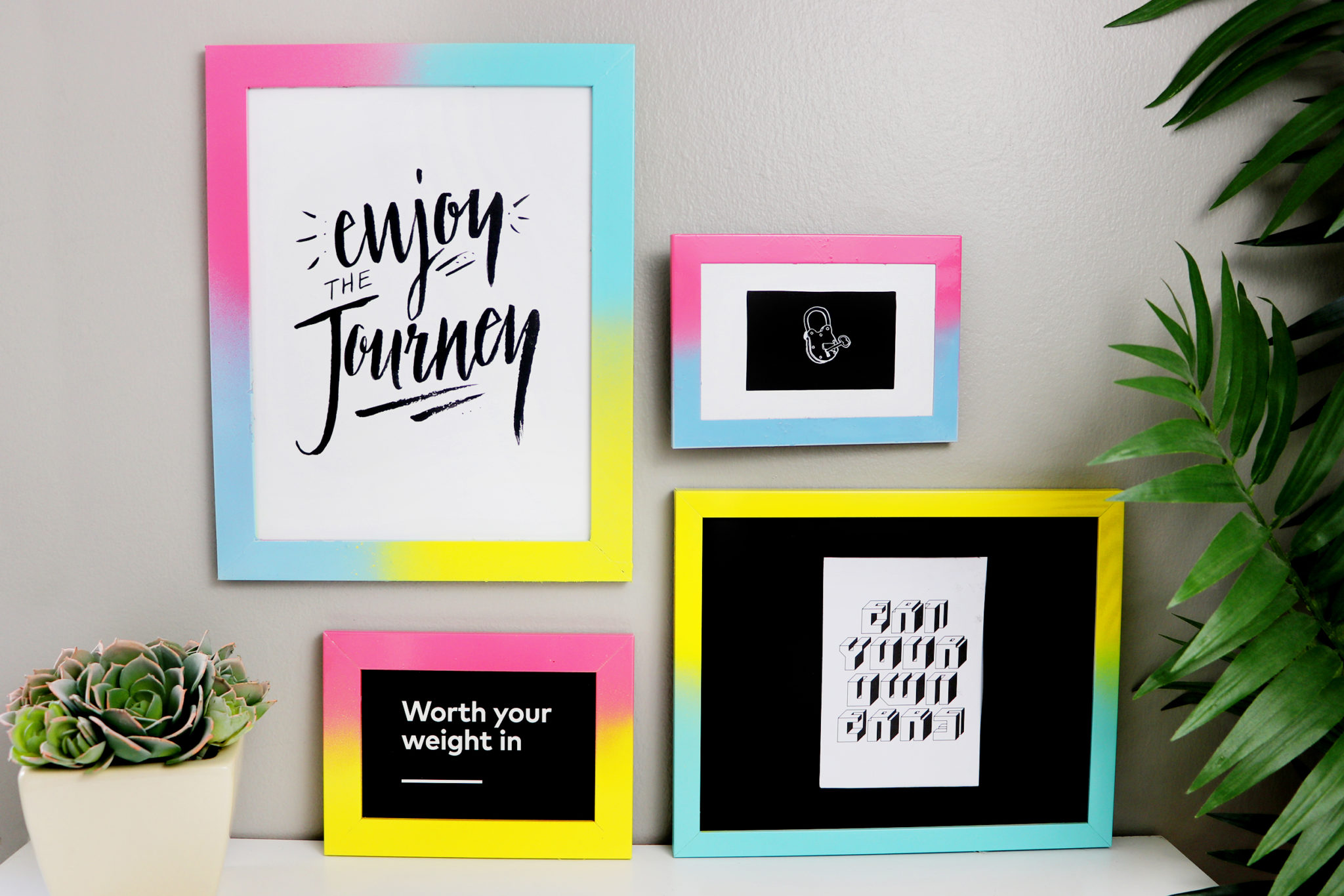 You don't need any specialty frames for this project – just spray paint any picture frames you have white and then two colors blending into each other. Then add simple black and white artwork that won't compete with the frames. Hang it up and you're done!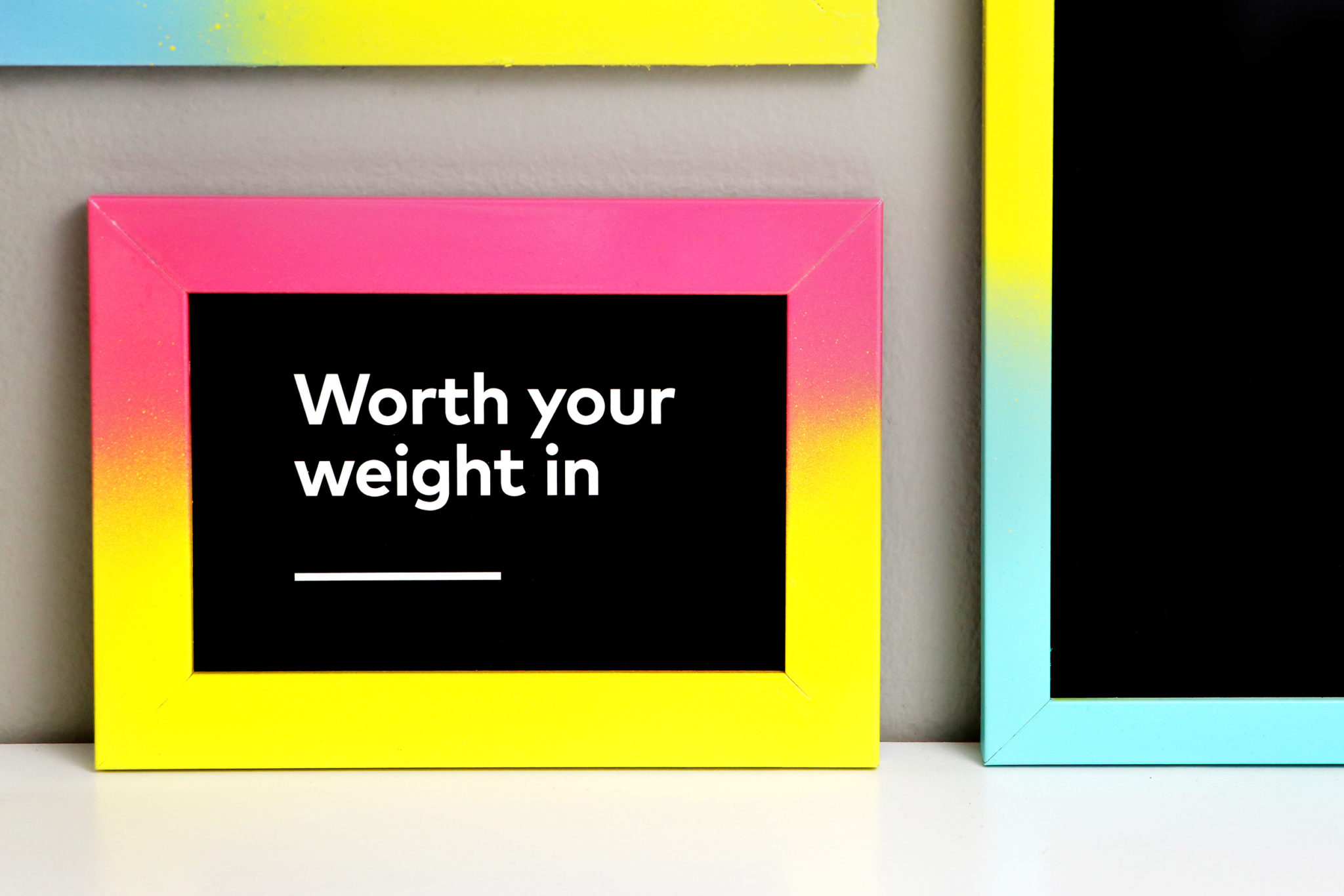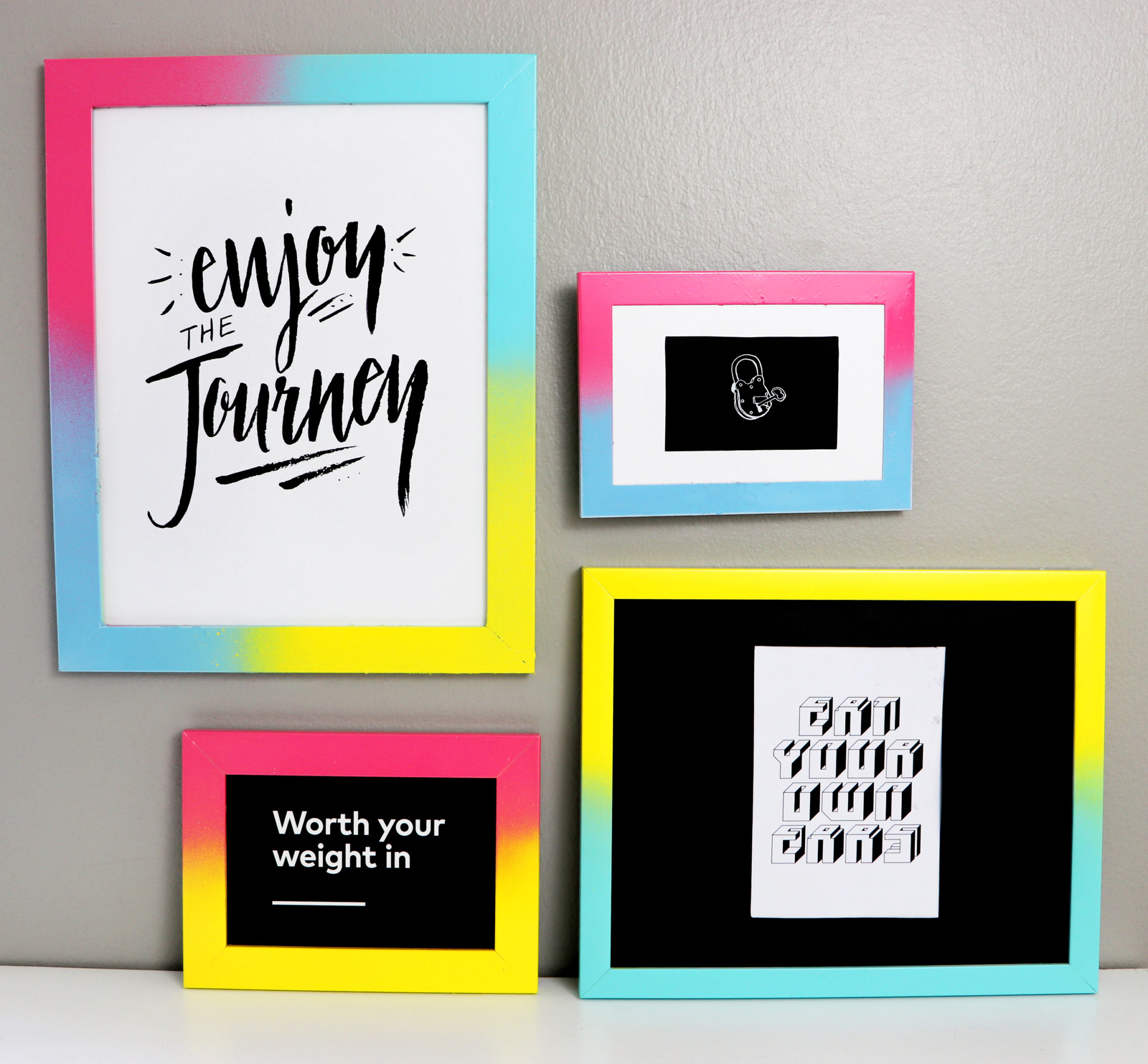 This project is so simple, but it makes a big impact on a room! Be sure to subscribe to HGTV Handmade for new DIY projects every single week, and Happy Crafting!