Today I've got a new video for you guys that I've been planning for a while – 5 Ways to Make Your Craft Supplies Cute! Craft supplies are so fun to have out on display, but sometimes the labels aren't the most cohesive. Today I'm showing you how to dress them up to make fun decorations!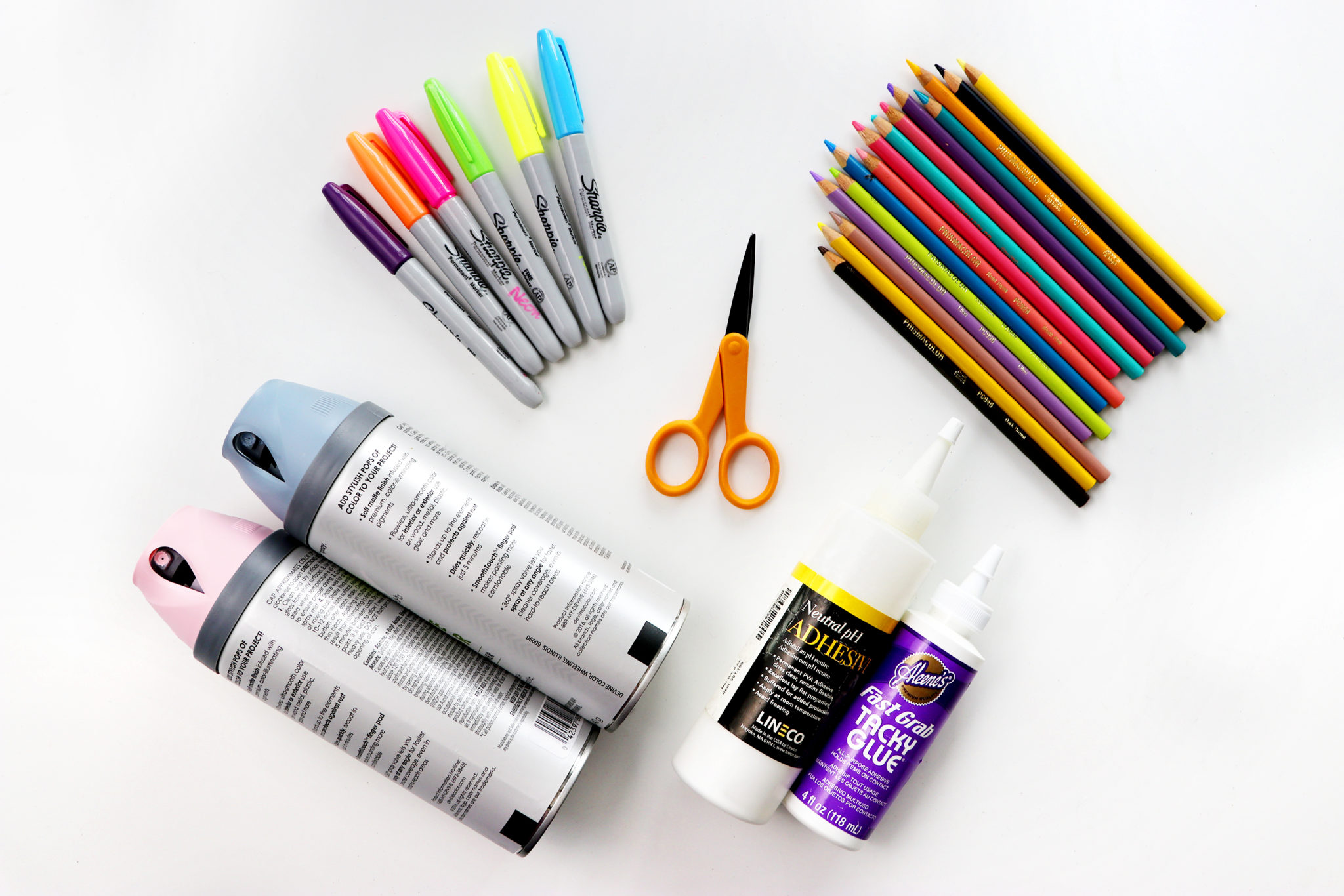 These are the supplies I'm working with – not awful, but definitely a bit boring.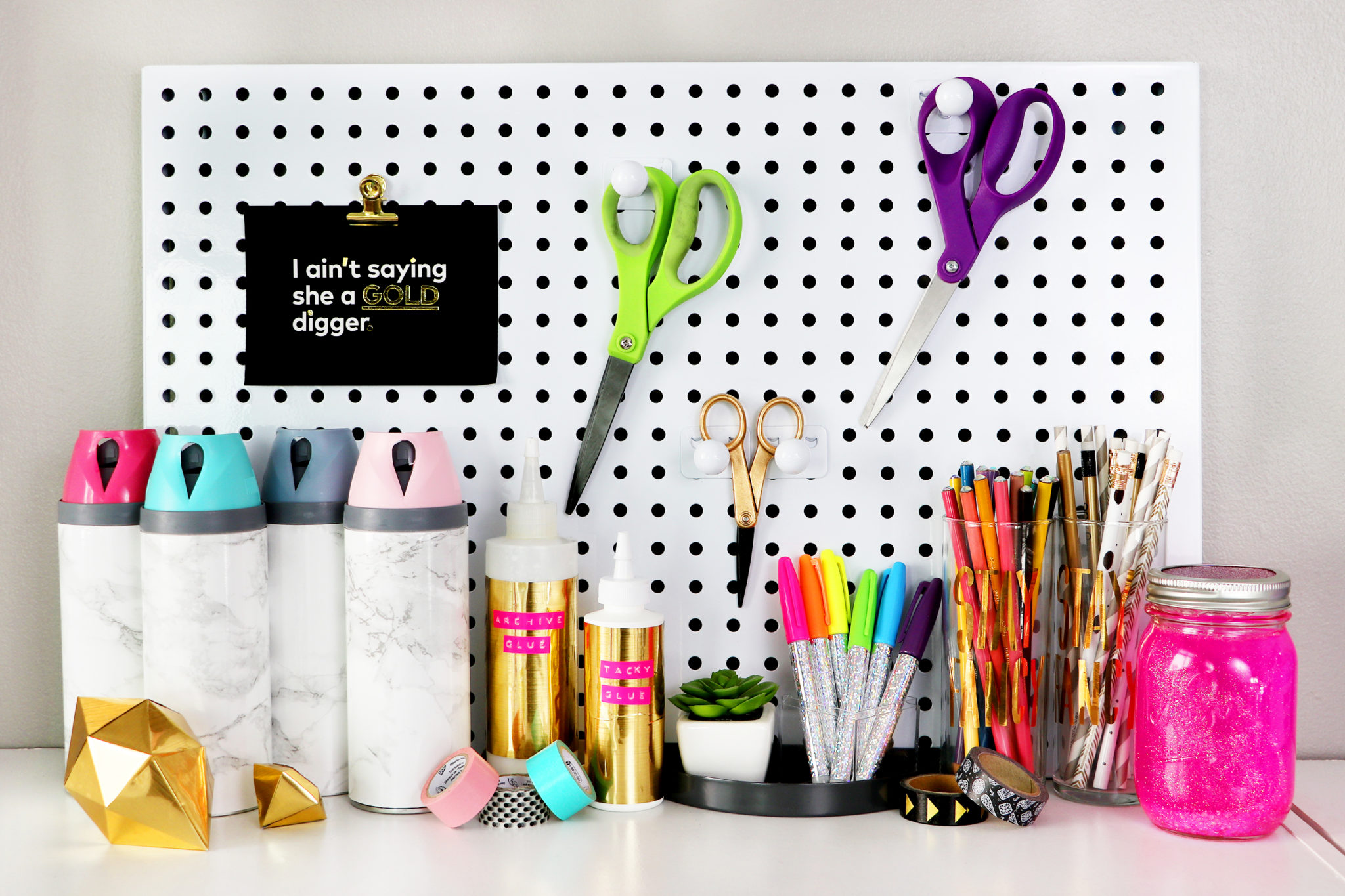 And here's how they all look together after dressing them up a bit! How cute is that?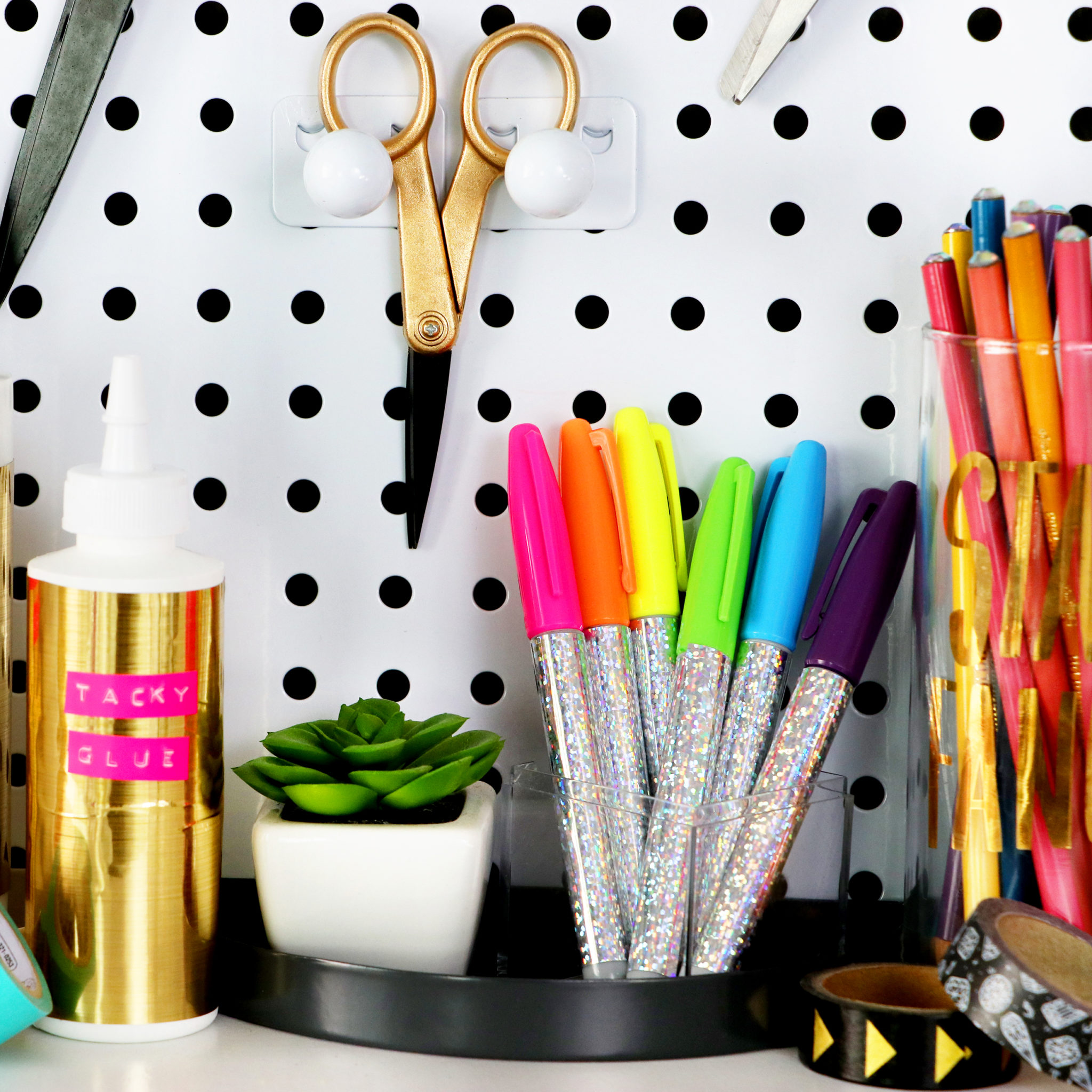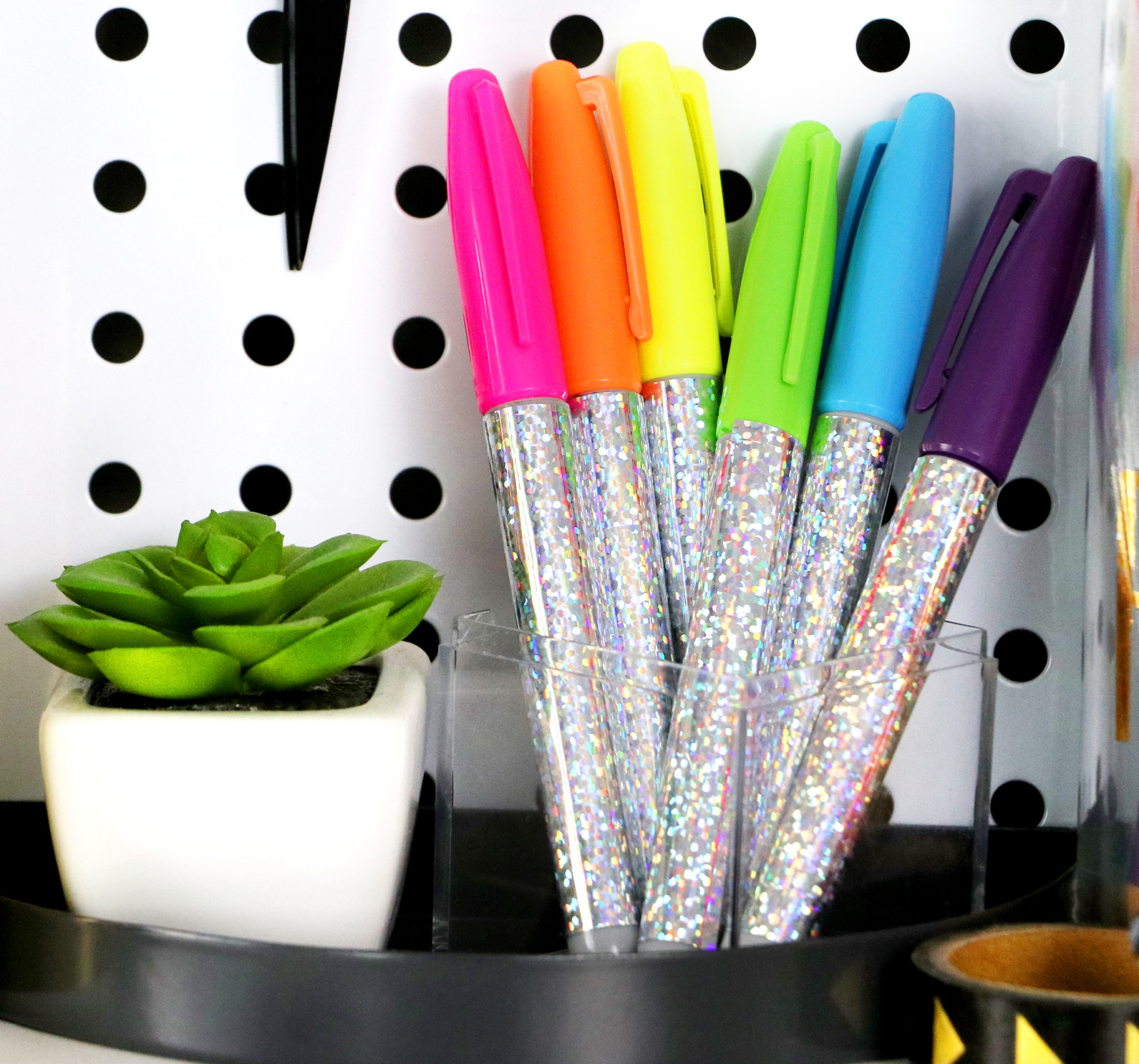 To transform a set of markers, just wrap them with holographic Duck Tape! They're so sparkly now!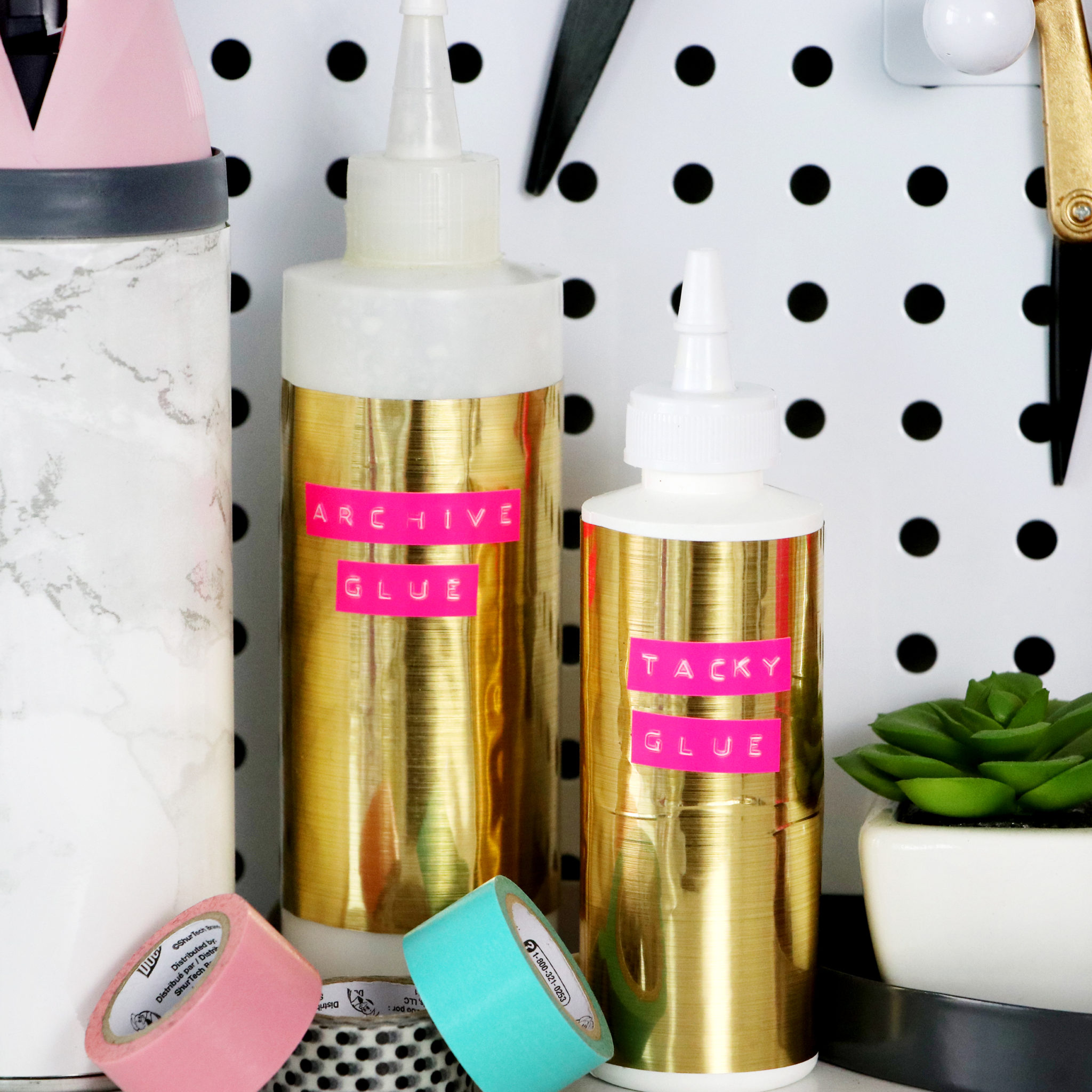 Similarly, you can wrap glue bottles with contact paper and label them with a label-maker.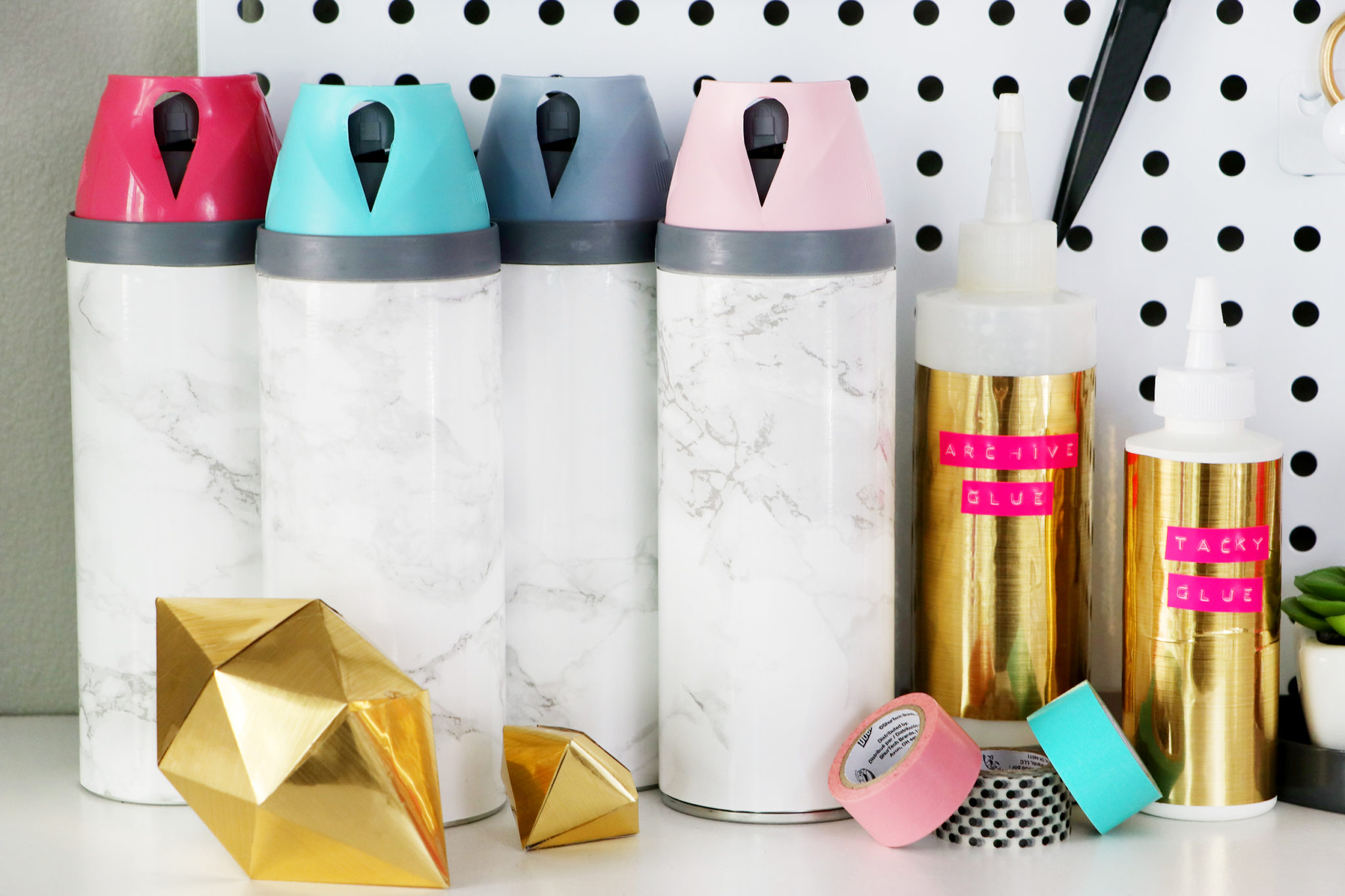 Spray paint gets an upgrade with marble contact paper that's neutral enough to match every color!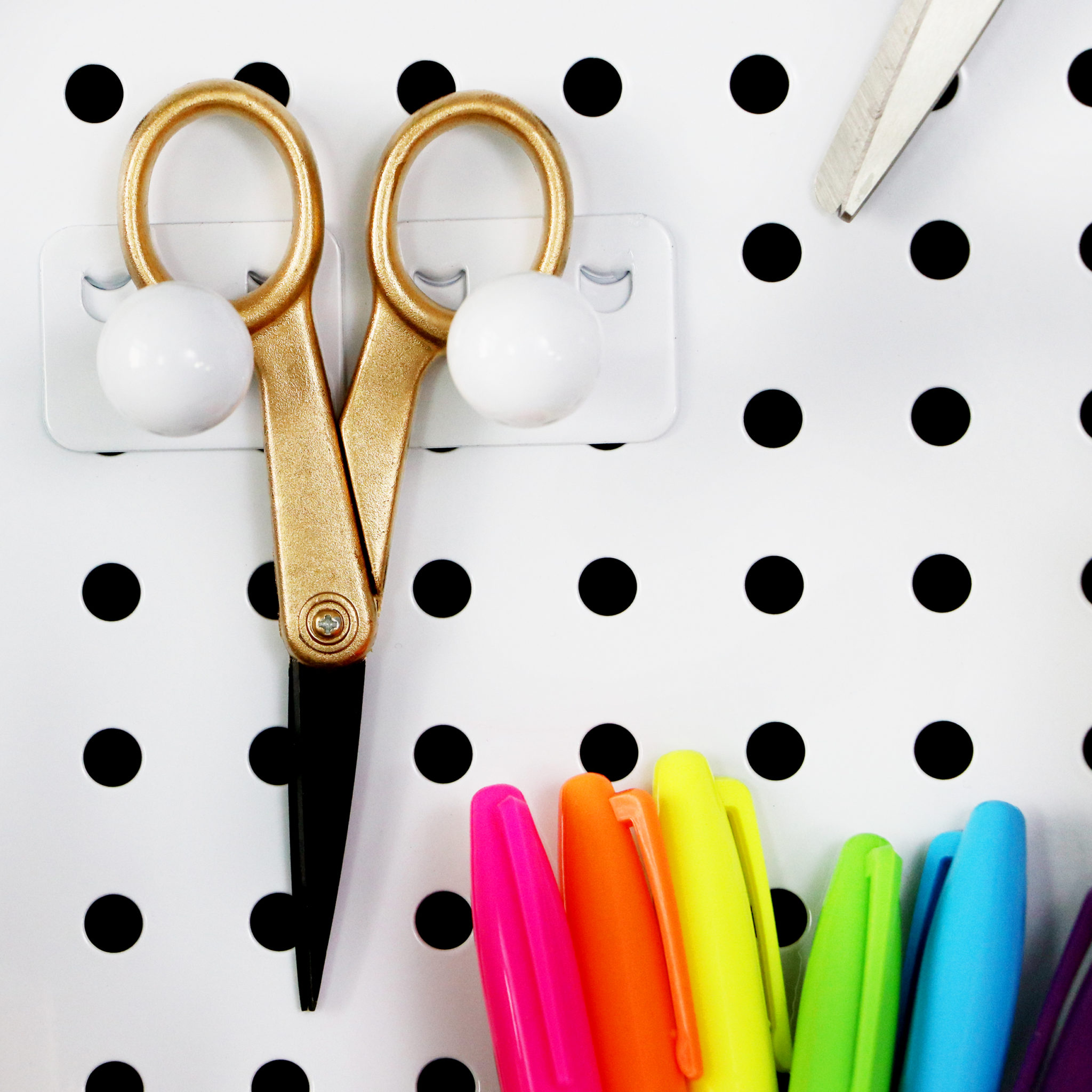 And if you're not a big fan of your bright-colored scissors, you can make them look more modern with gilding paint.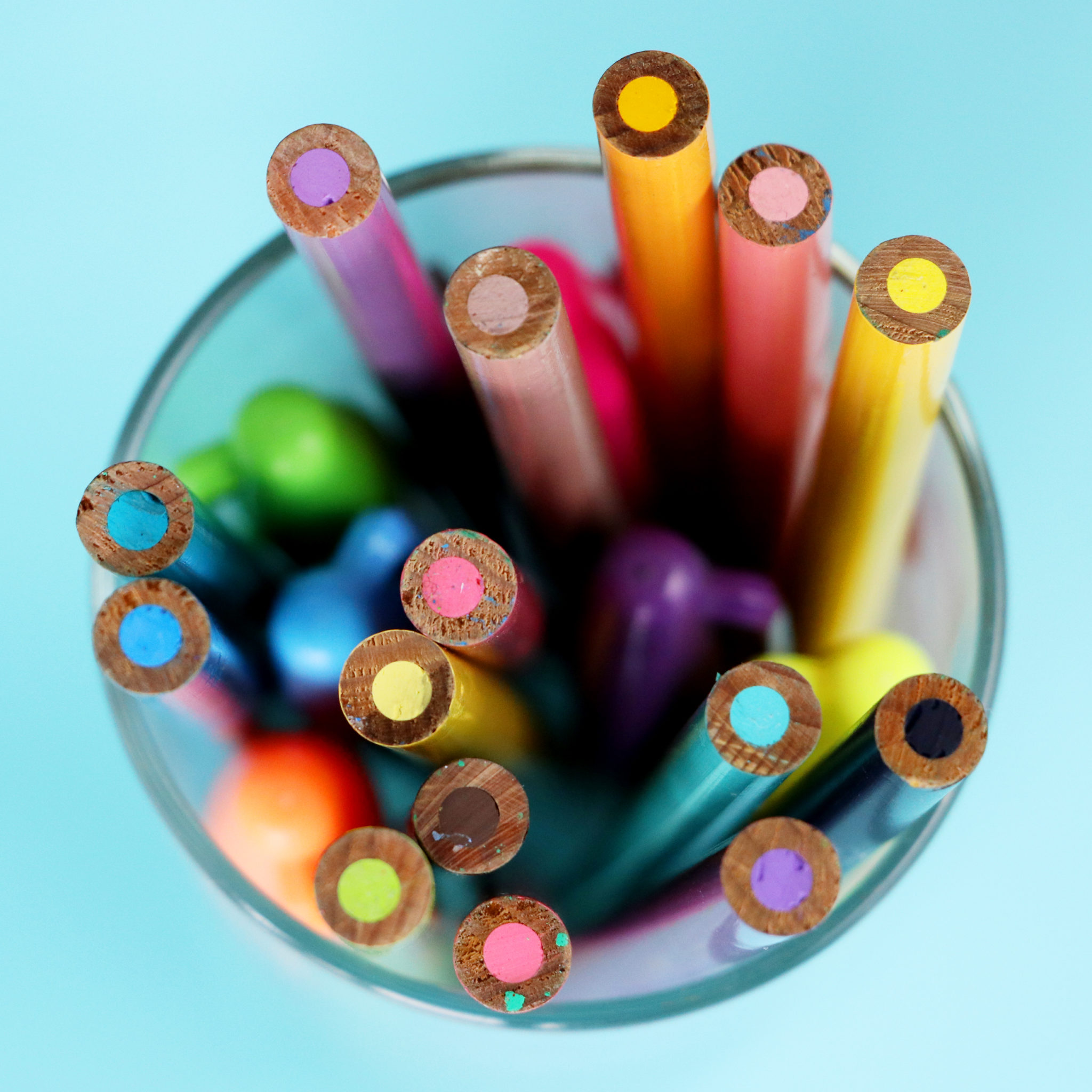 But, probably my favorite DIY in this video are these colored pencils. Here's what they looked like before…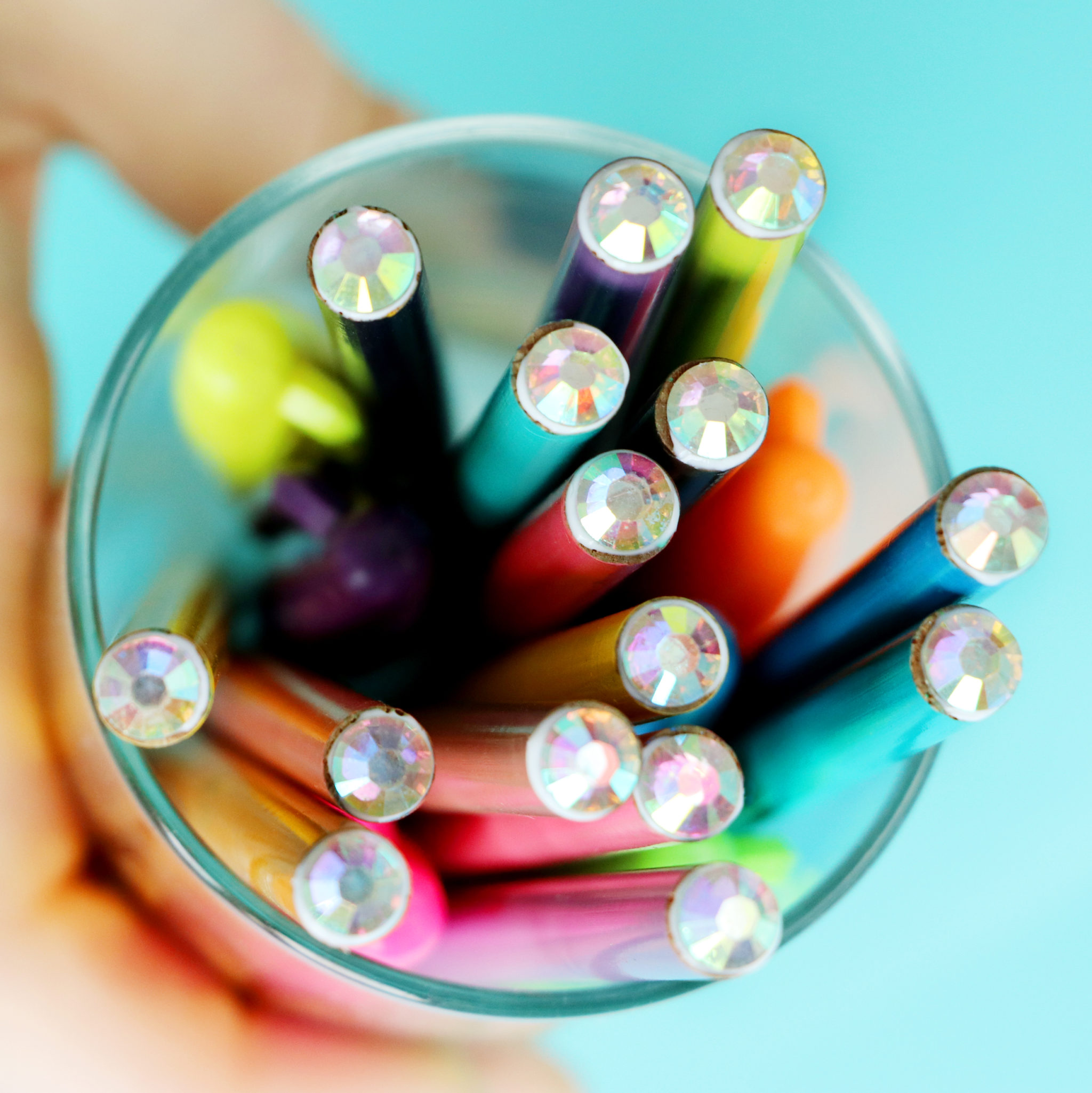 …and after! All you have to do is glue rhinestones to the end, and suddenly they feel so much more high-end!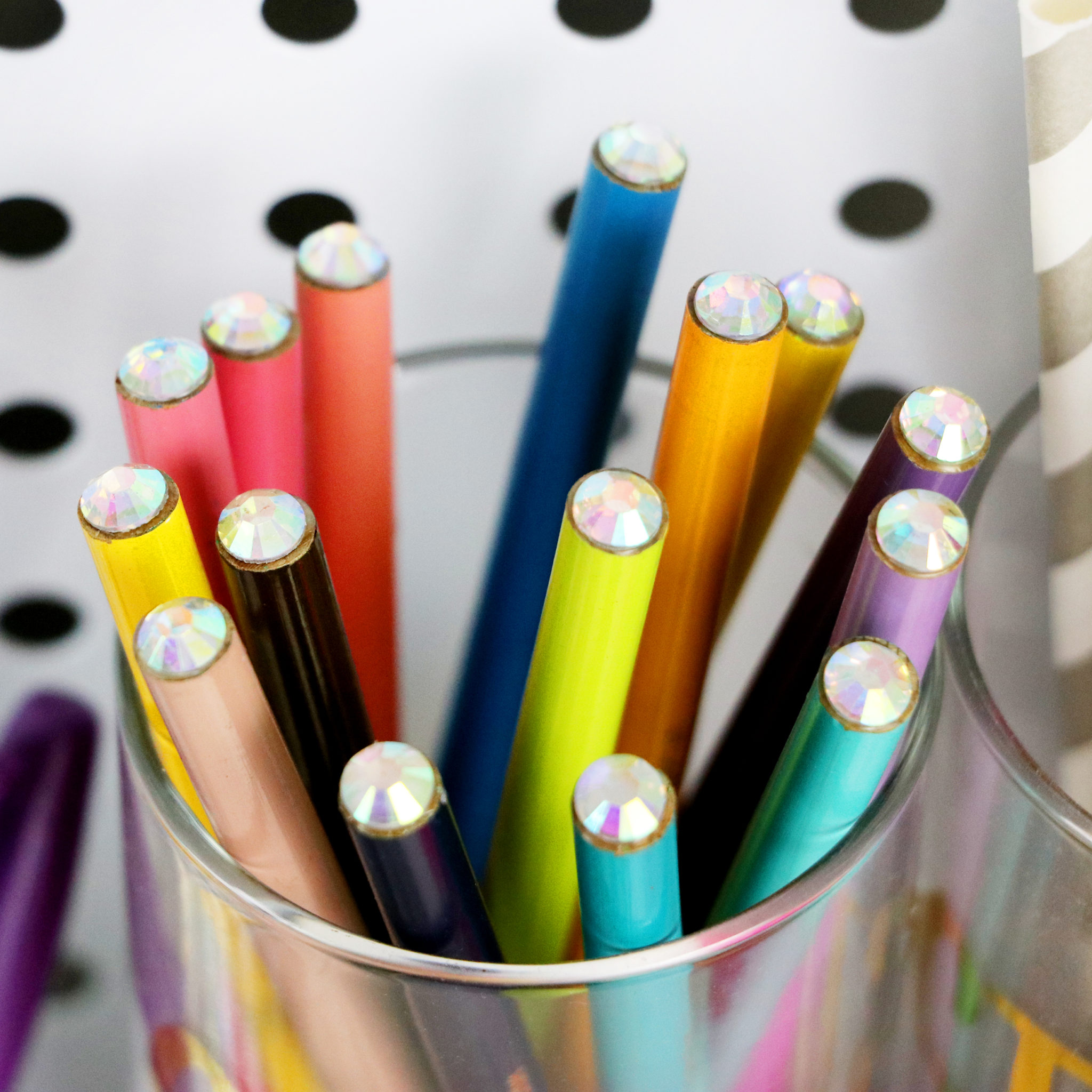 Thank you guys so much for reading, and I hope you liked all of my ideas on how to make your craft supplies cute! Be sure to subscribe to HGTV Handmade for 3 new DIY videos every single week, and I'll see you guys next time!