It's my week again on HGTV Handmade, and today I've got a really fun project for you – we're making key chains out of hot glue! The trick to this project is silicone molds and colored hot glue sticks, so keep reading to learn how to make them!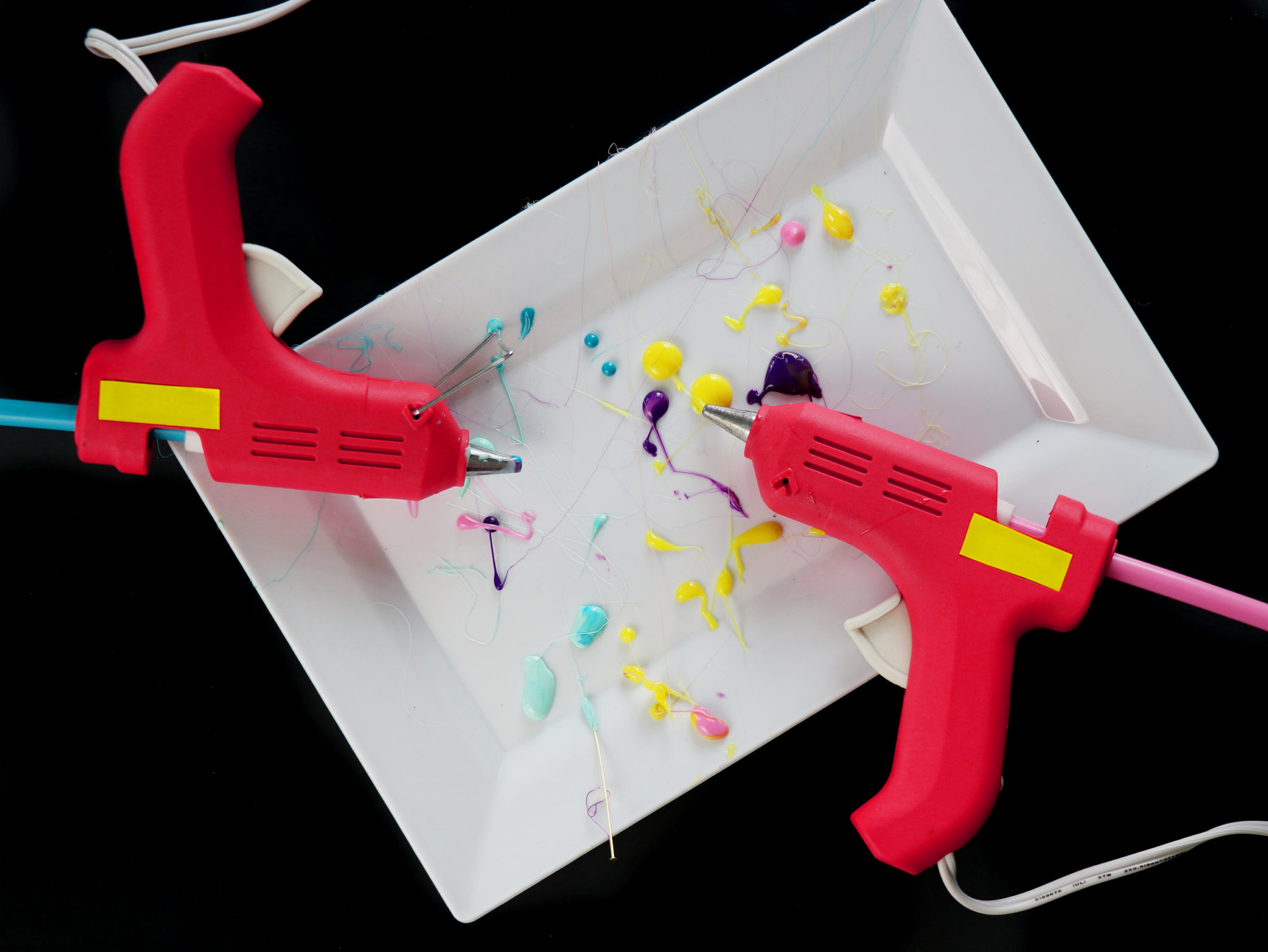 I actually had two glue guns going at once during this project, which might look intense, but they cost less than $10 each on Amazon!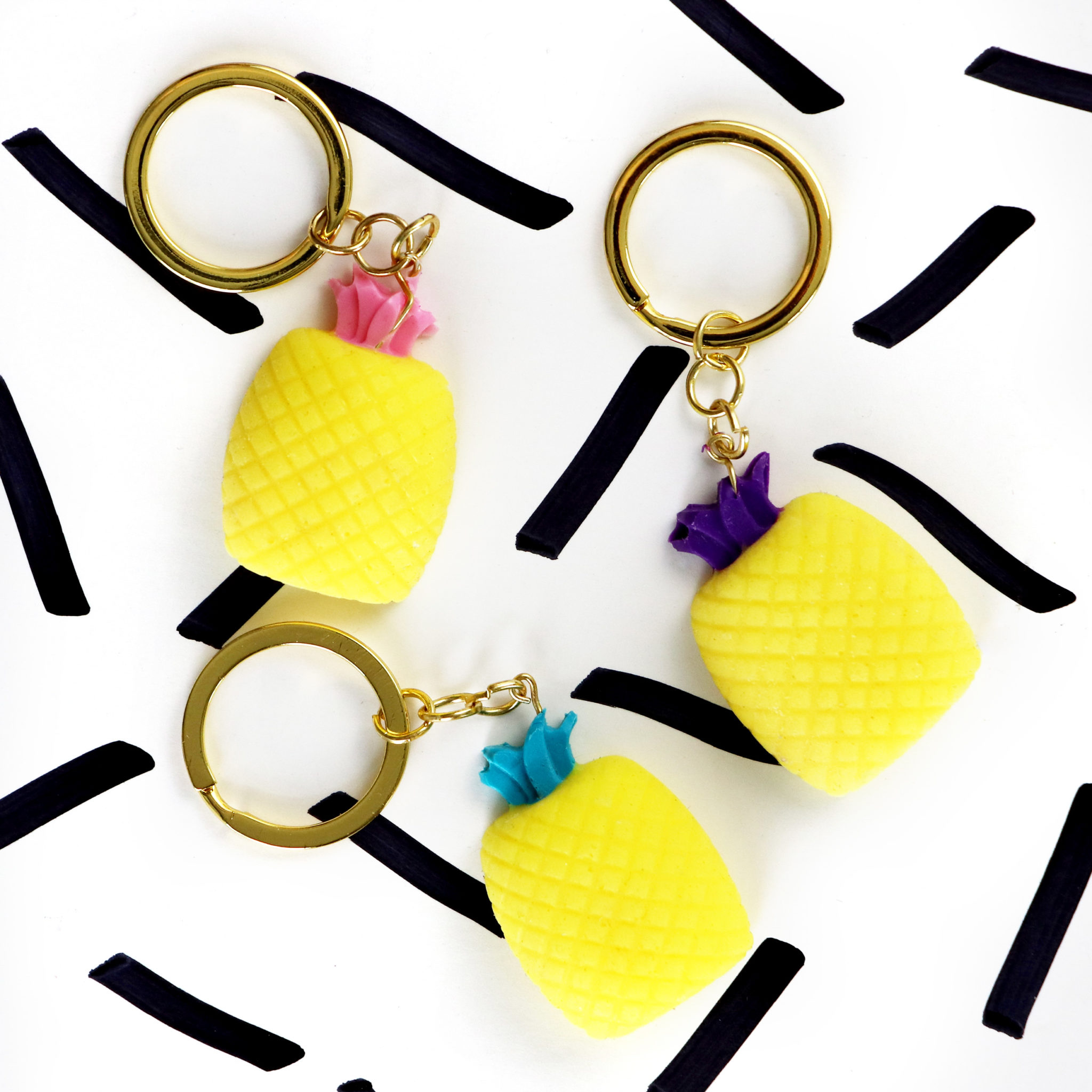 My favorites are definitely the pineapples. As you saw in the video, the gemstones didn't go so well, but the pineapples are quicker to make and so cute for summer!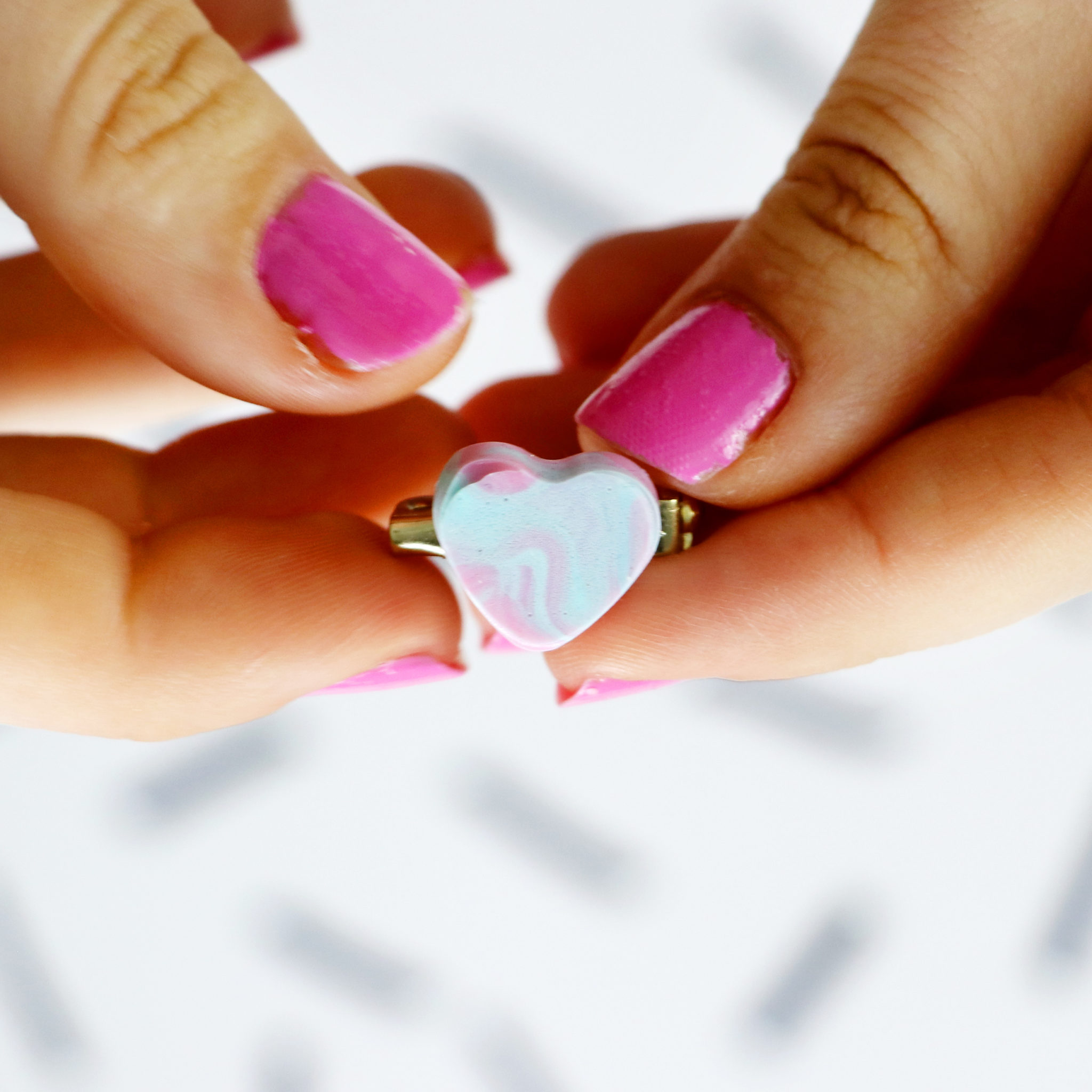 If you don't have eye pins, you can always glue the hot glue shapes onto pin backs, thumbtacks, magnets, or anything else you can think of!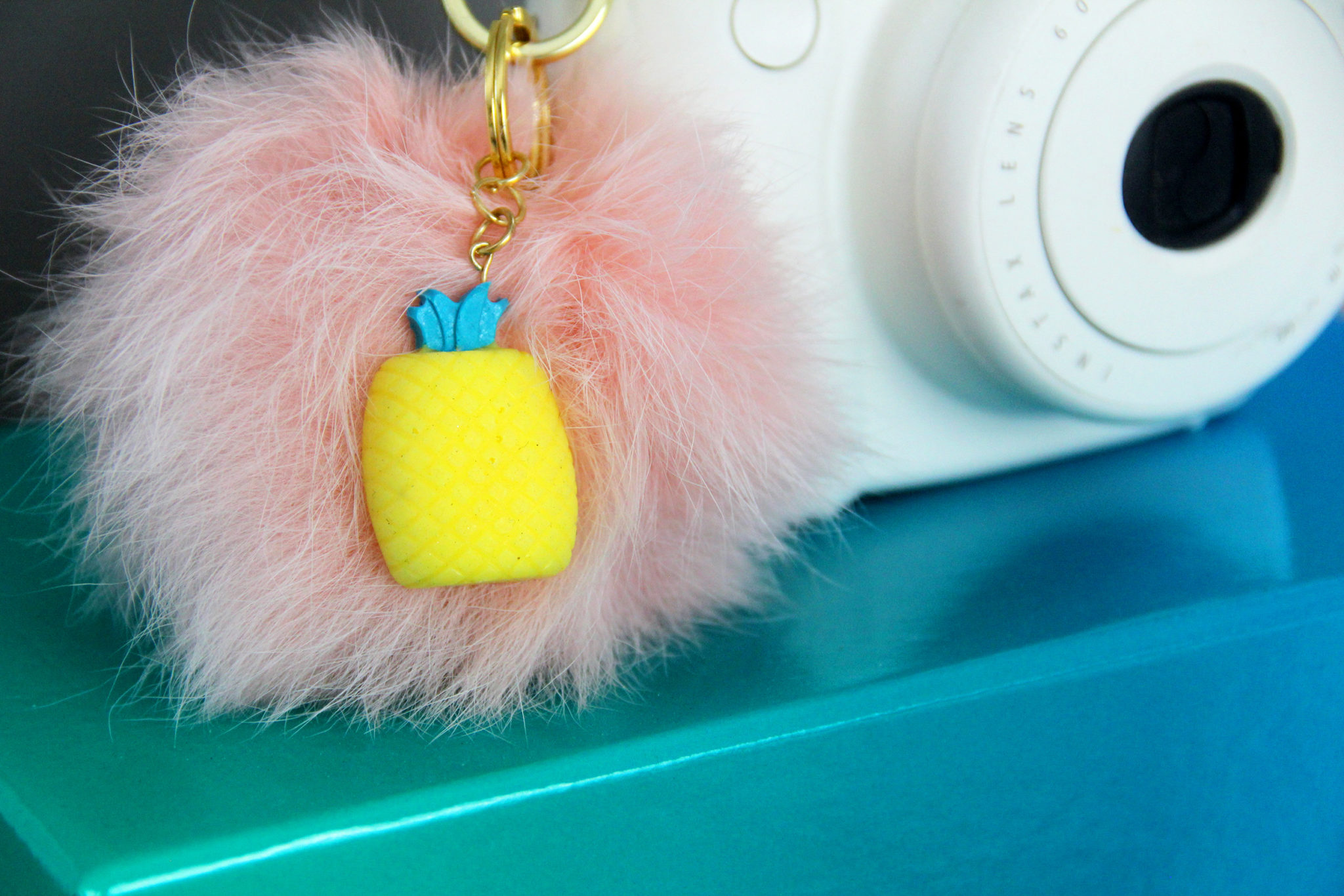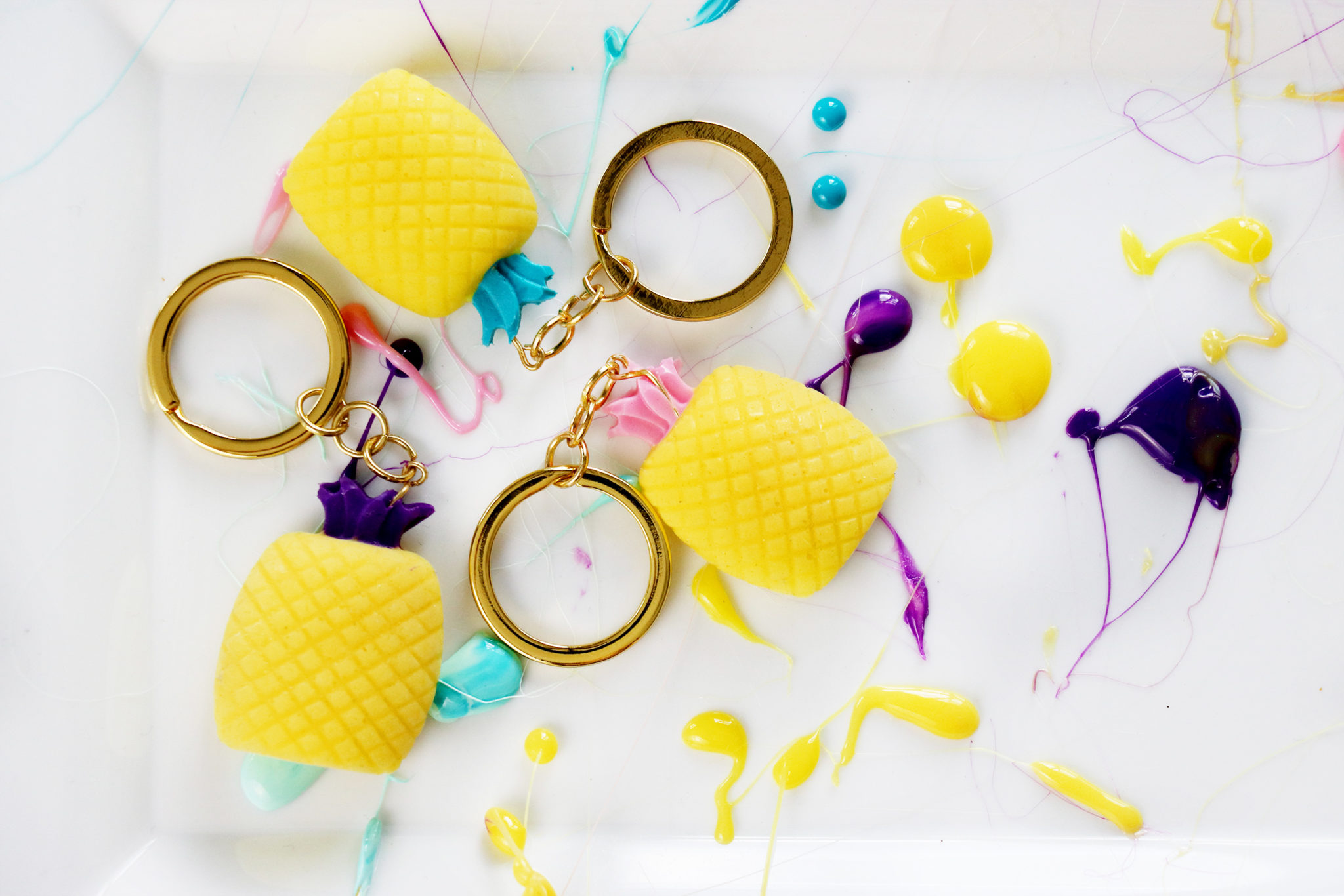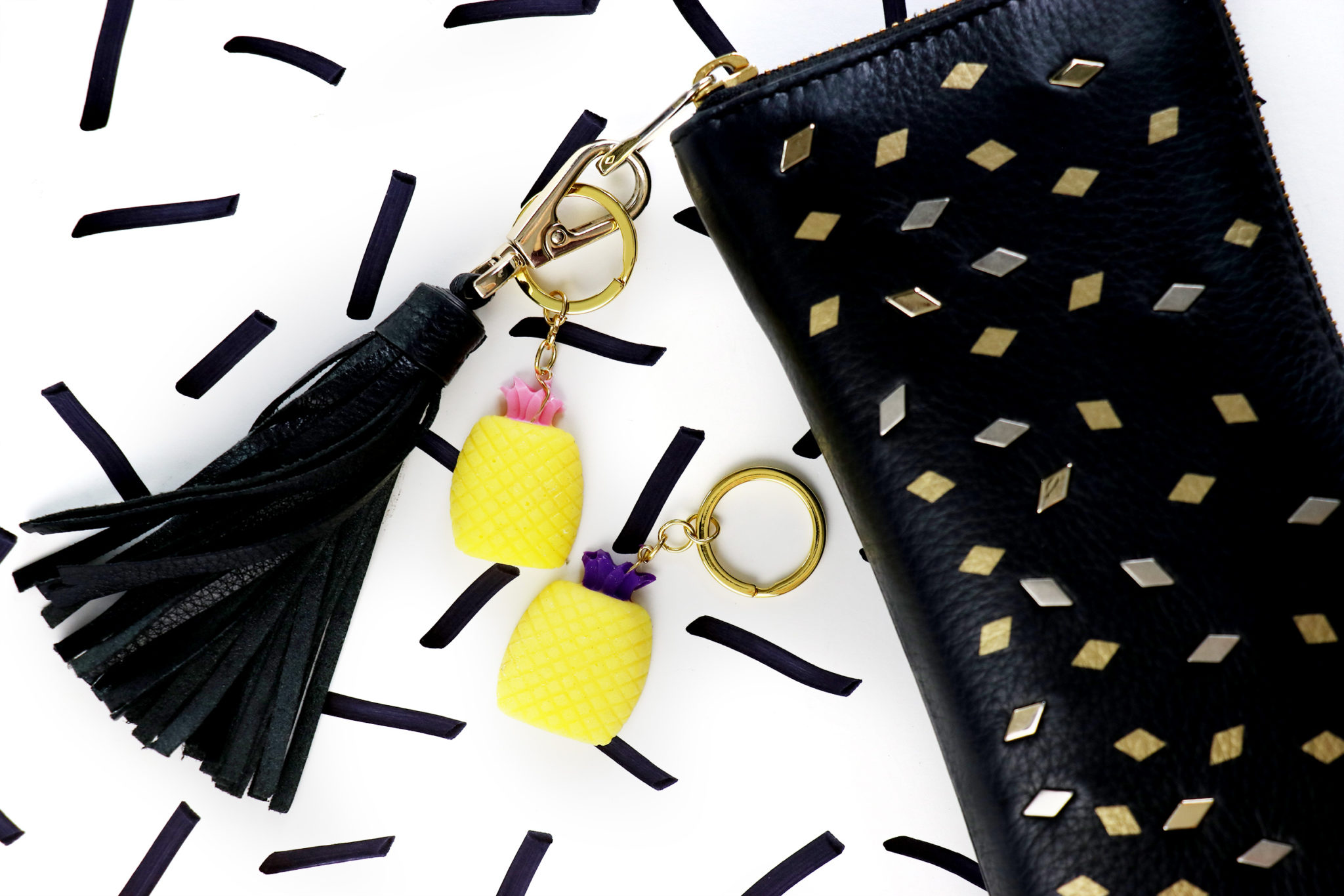 I hope you guys liked this project, and be sure to stay tuned to HGTV Handmade this week for two Mother's Day projects on Wednesday and Friday!