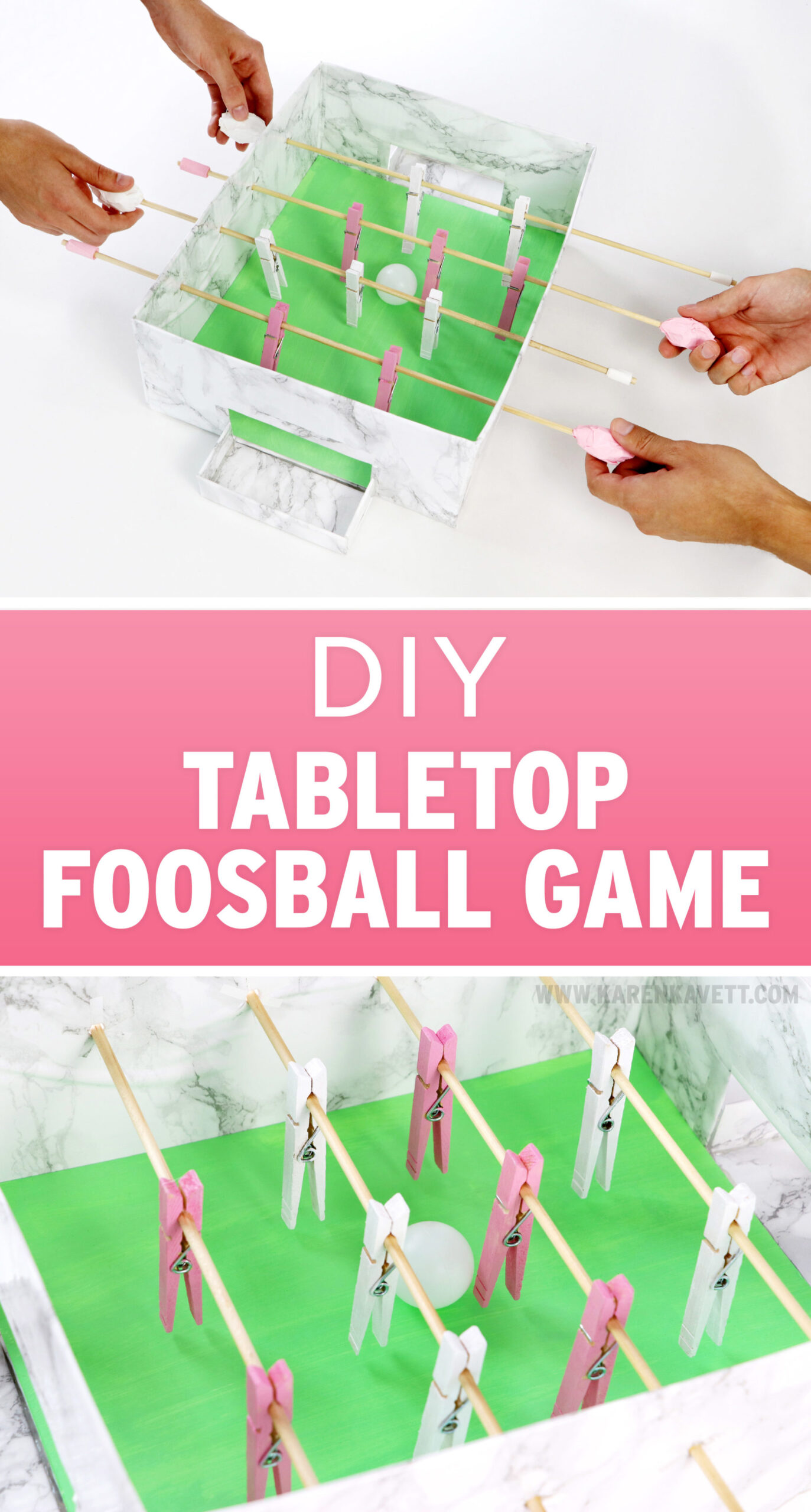 I'm so excited to share today's HGTV Handmade DIY with you guys – we're making a tabletop Foosball game out of a cardboard box! This is a fun activity to spend a day making over the summer, and then you've got a game to play all summer long against all of your friends! Keep reading to learn how to make it!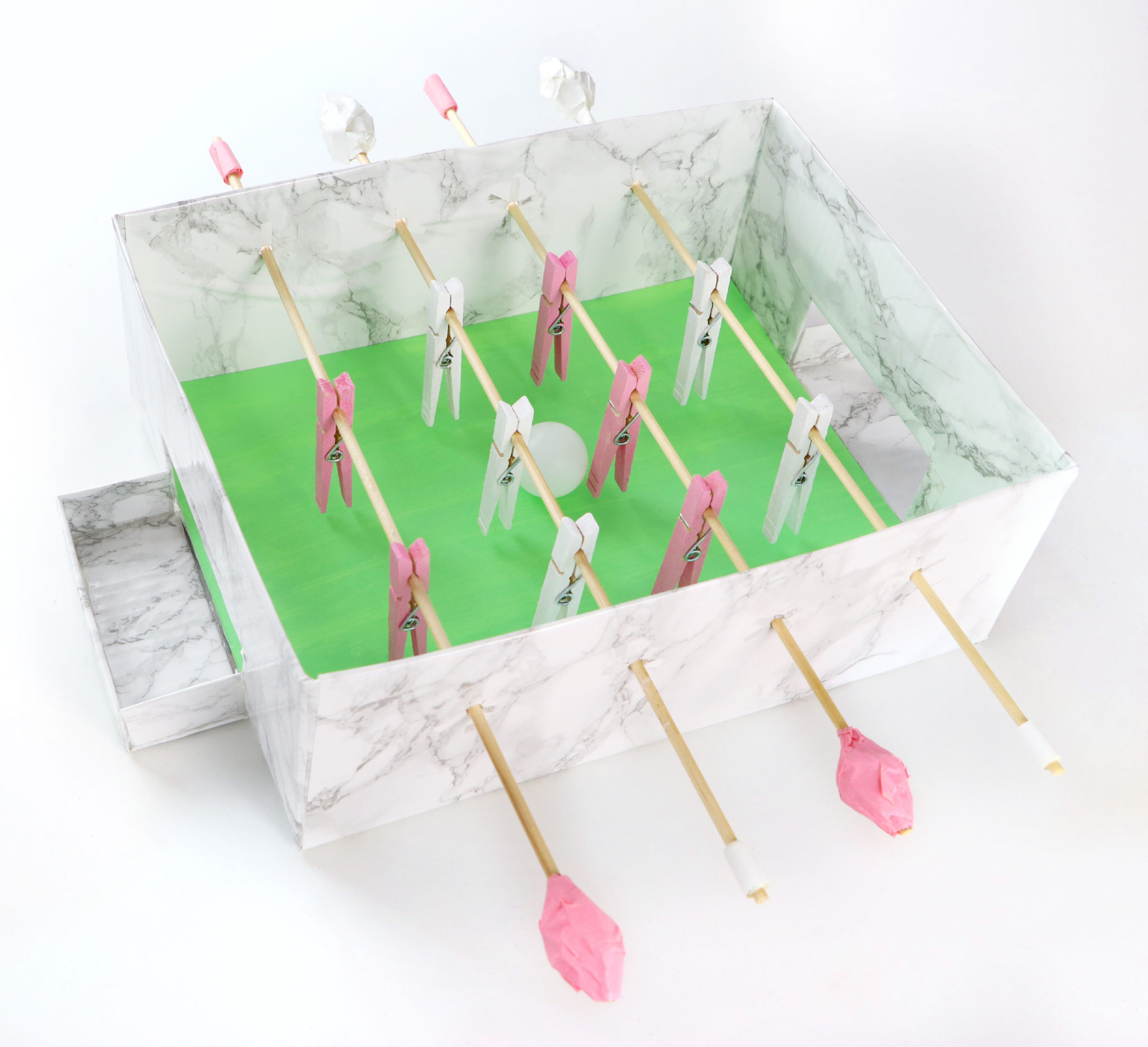 The trick is using dowels and clothespins as the "soccer players." I also painted it and covered it in marble contact paper so it would look ~classy~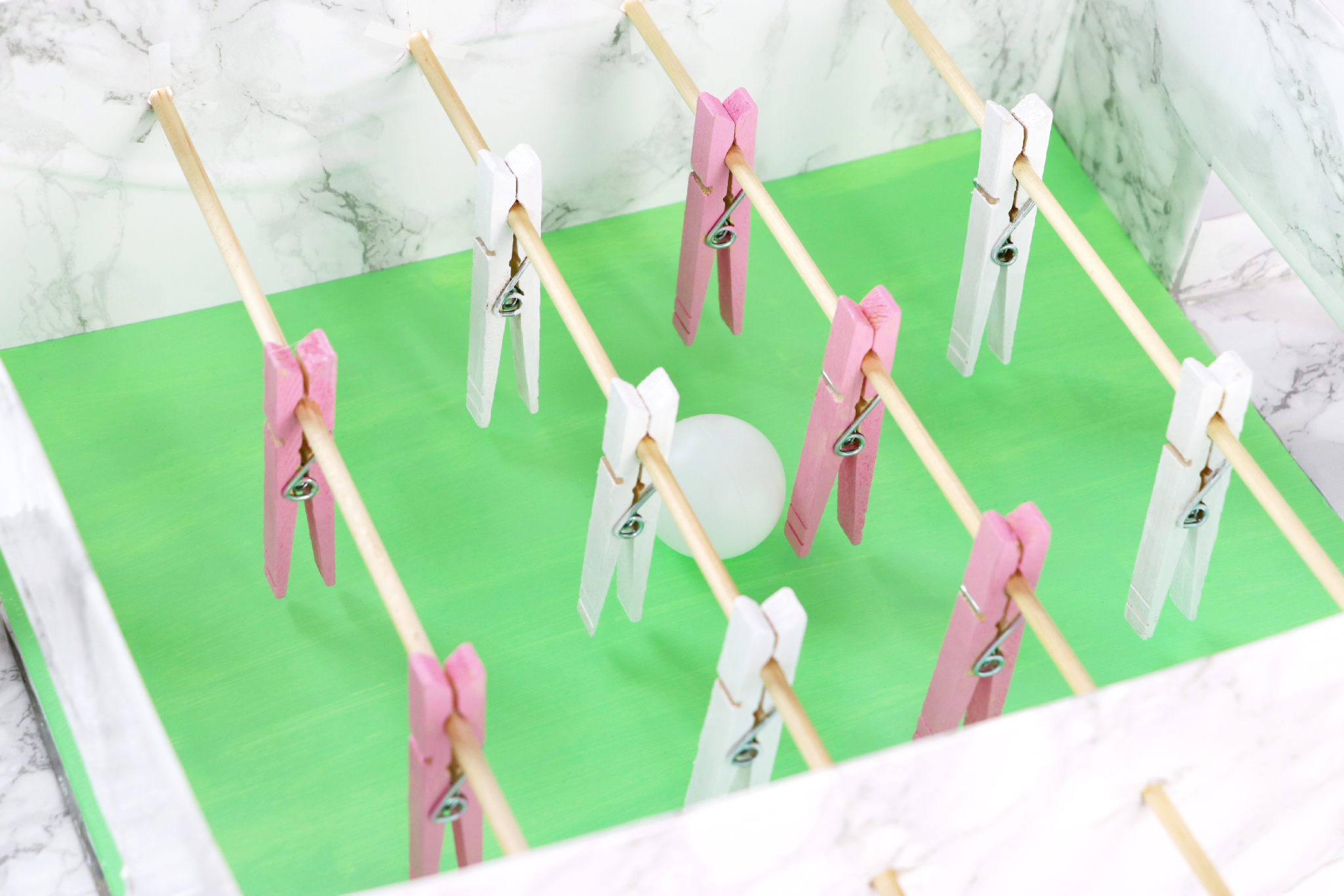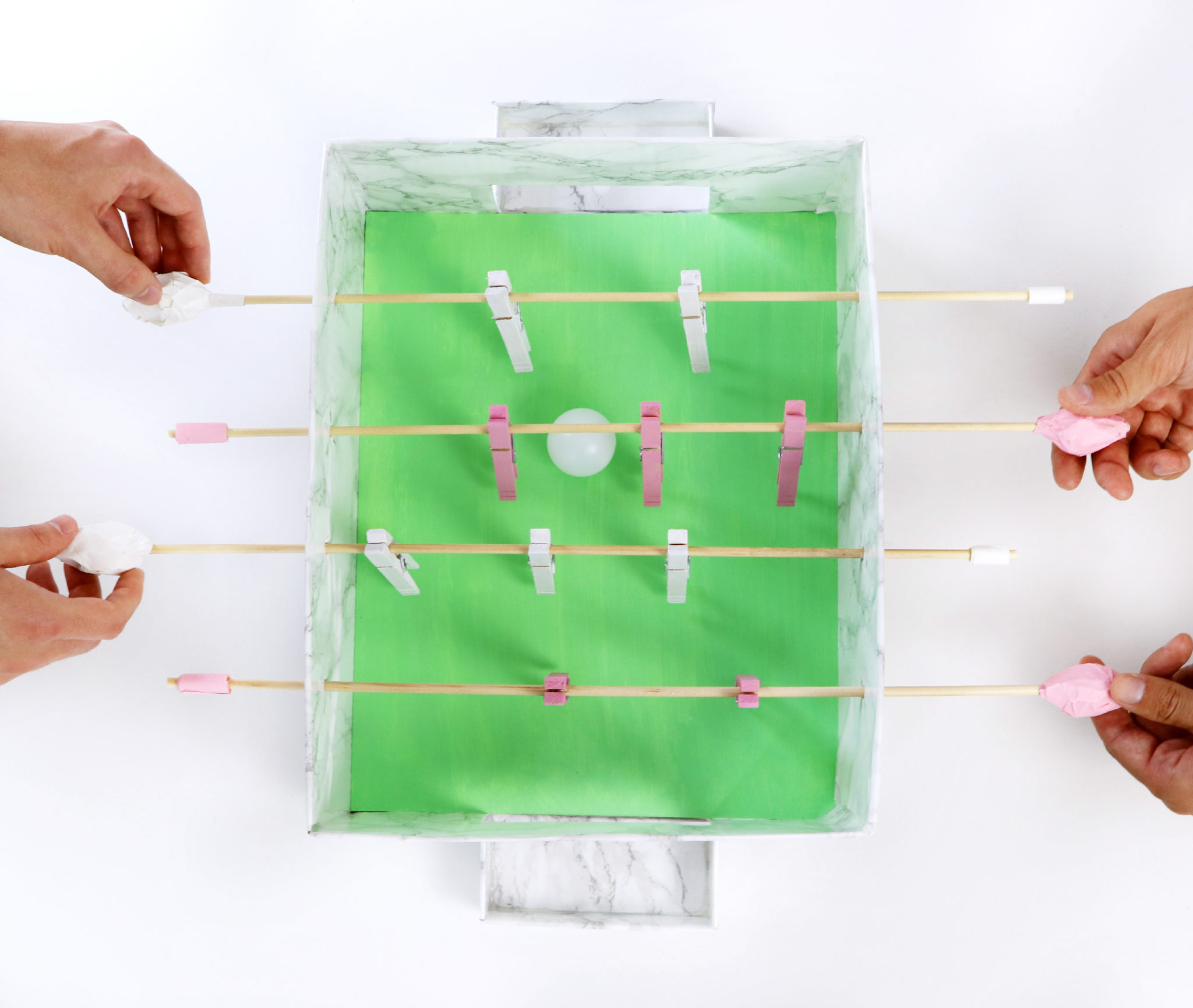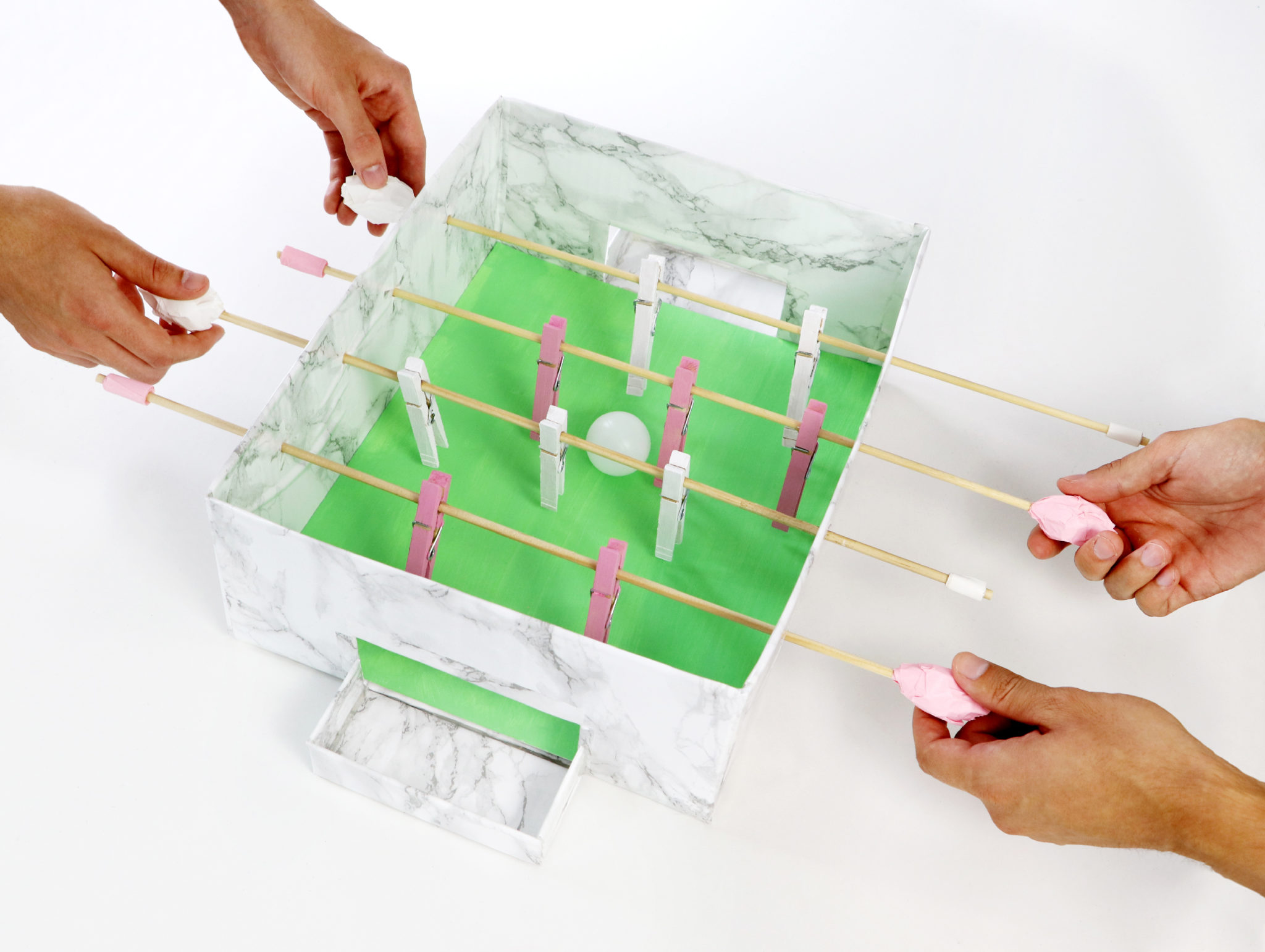 If you like this project and you want even more cardboard DIYs, I posted two of them on HGTV Handmade this week – DIY Donut Desk Decor and DIY Geodesic Dome Bowl. Thanks so much for reading!