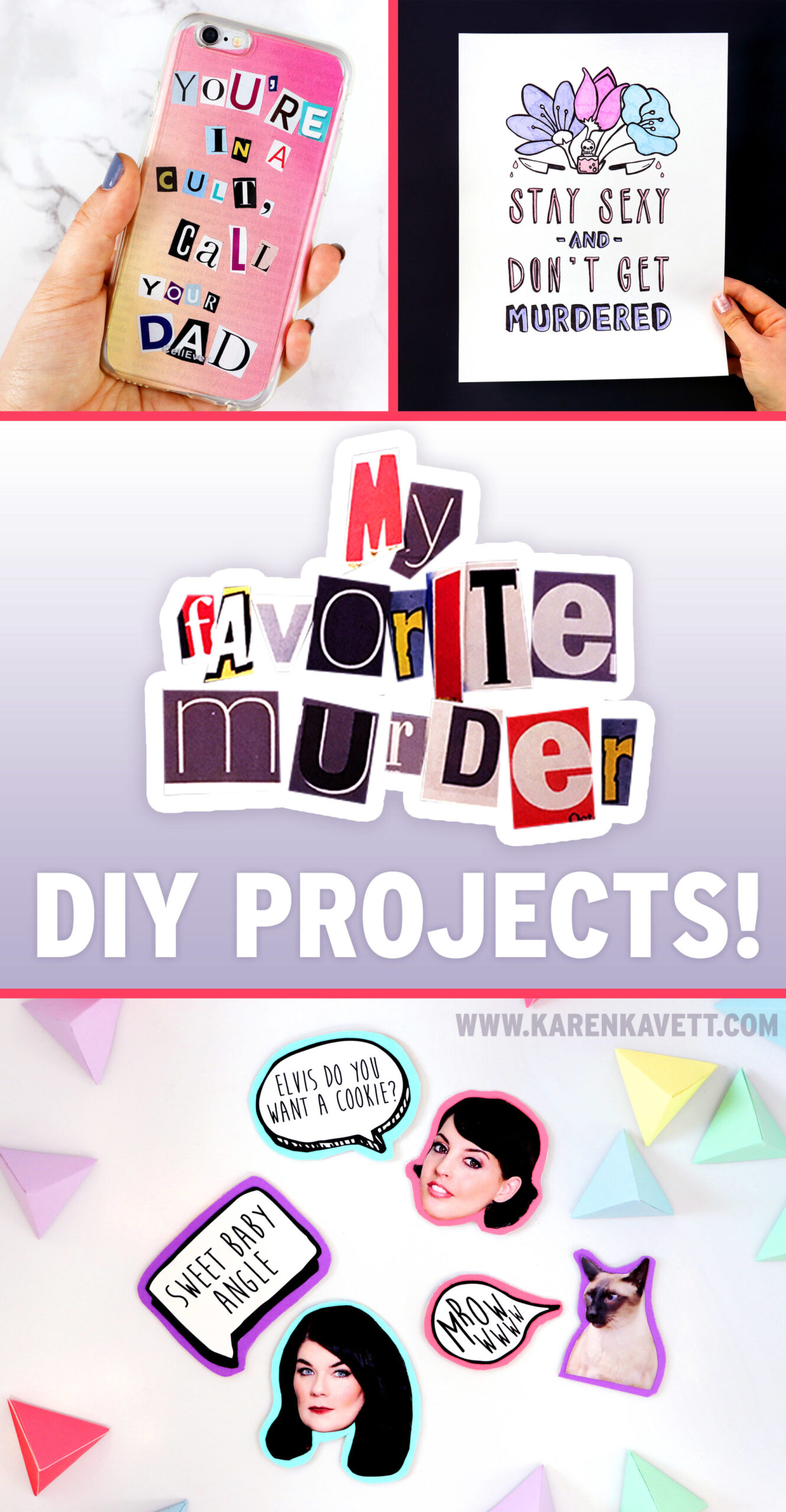 Who else is OBSESSED with the My Favorite Murder podcast? Today I decided to turn that obsession into a DIY video and share 4 easy projects based on the hilarious podcast! Keep reading to check out all of the projects!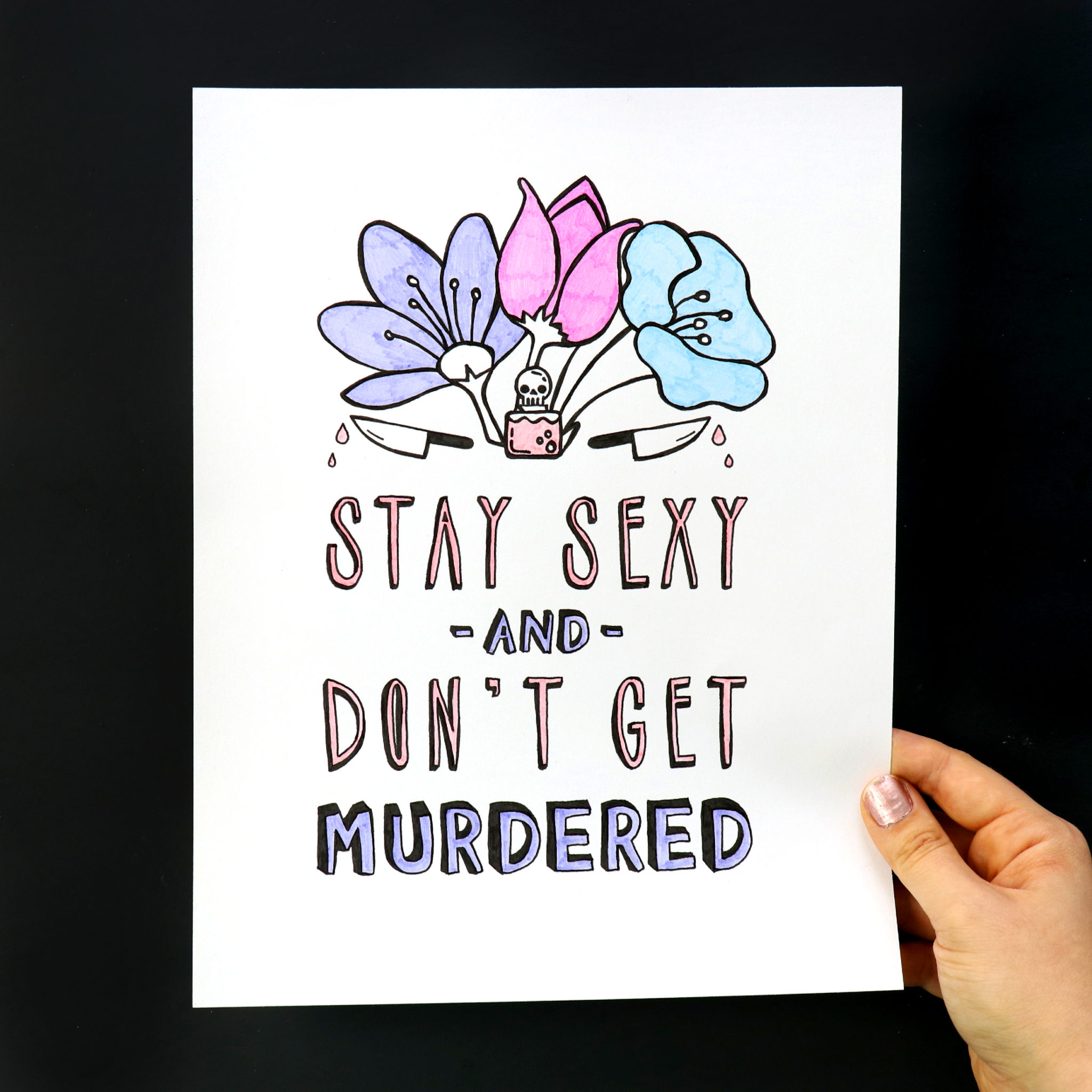 Here's a little hack if you want it to look like you can draw – print out a coloring page like this in light gray and then just trace and color it in, and nobody will ever know you didn't draw it yourself!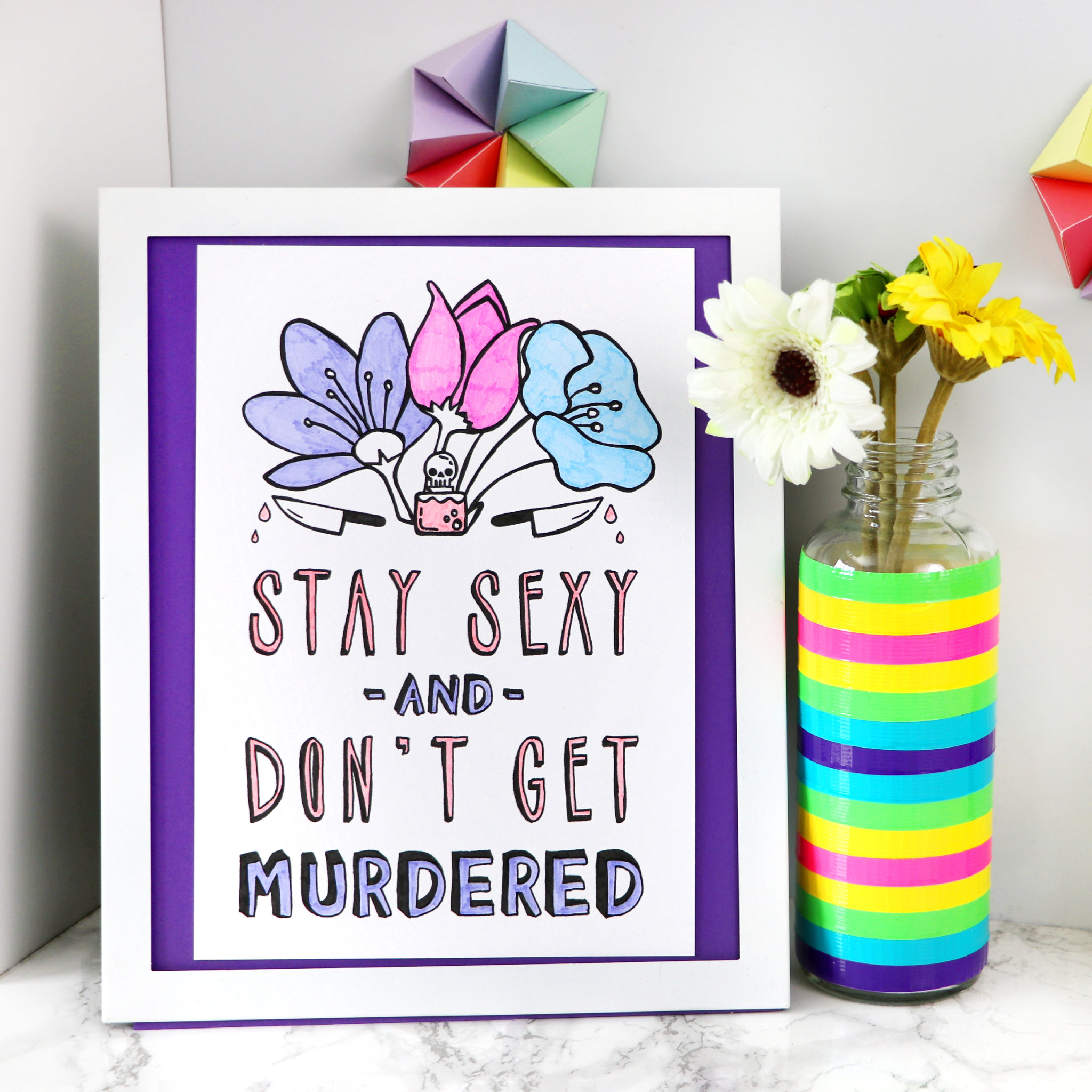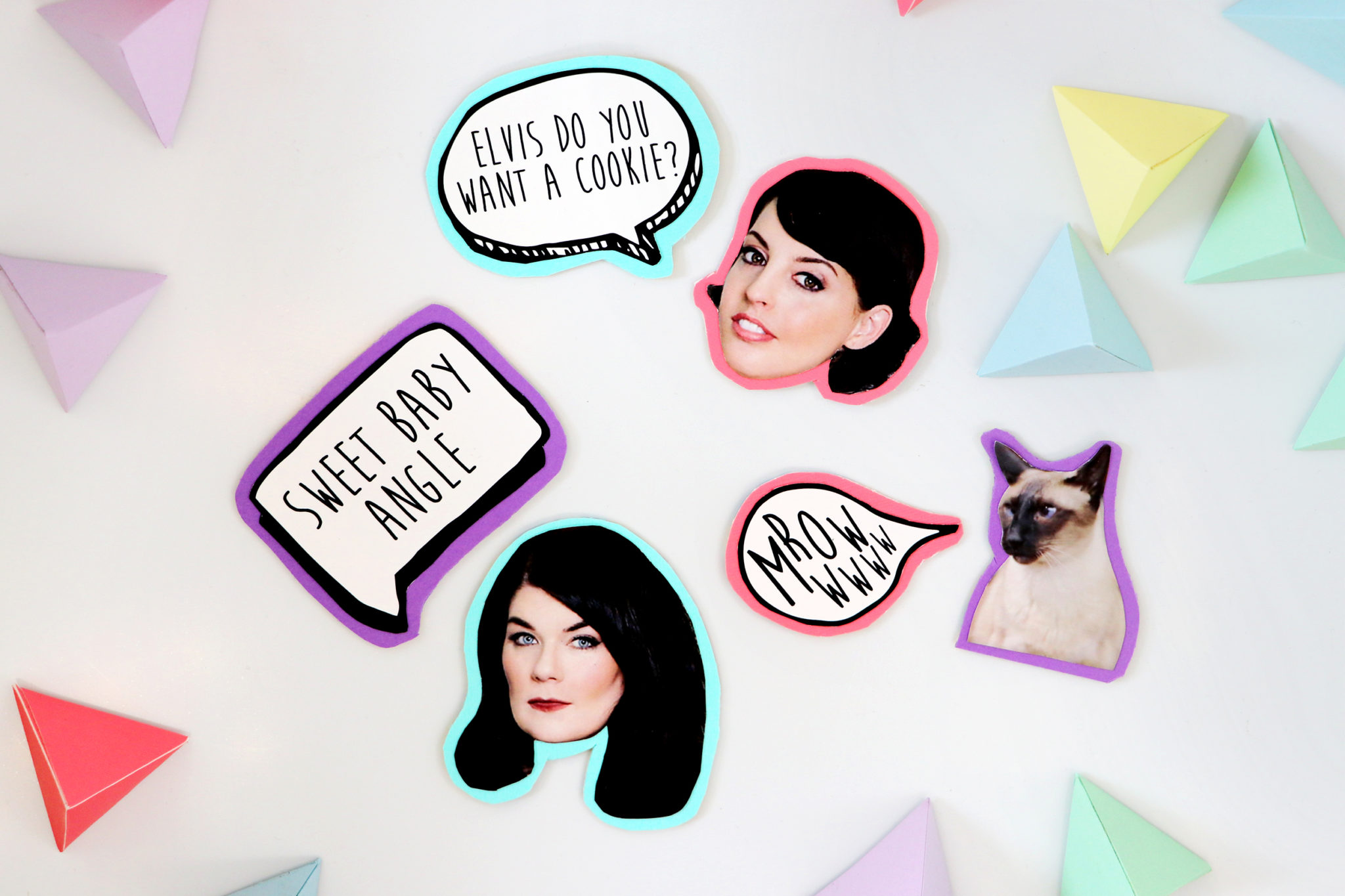 I think these magnets are so fun, and you could make them with any celebrities and any quotes you like!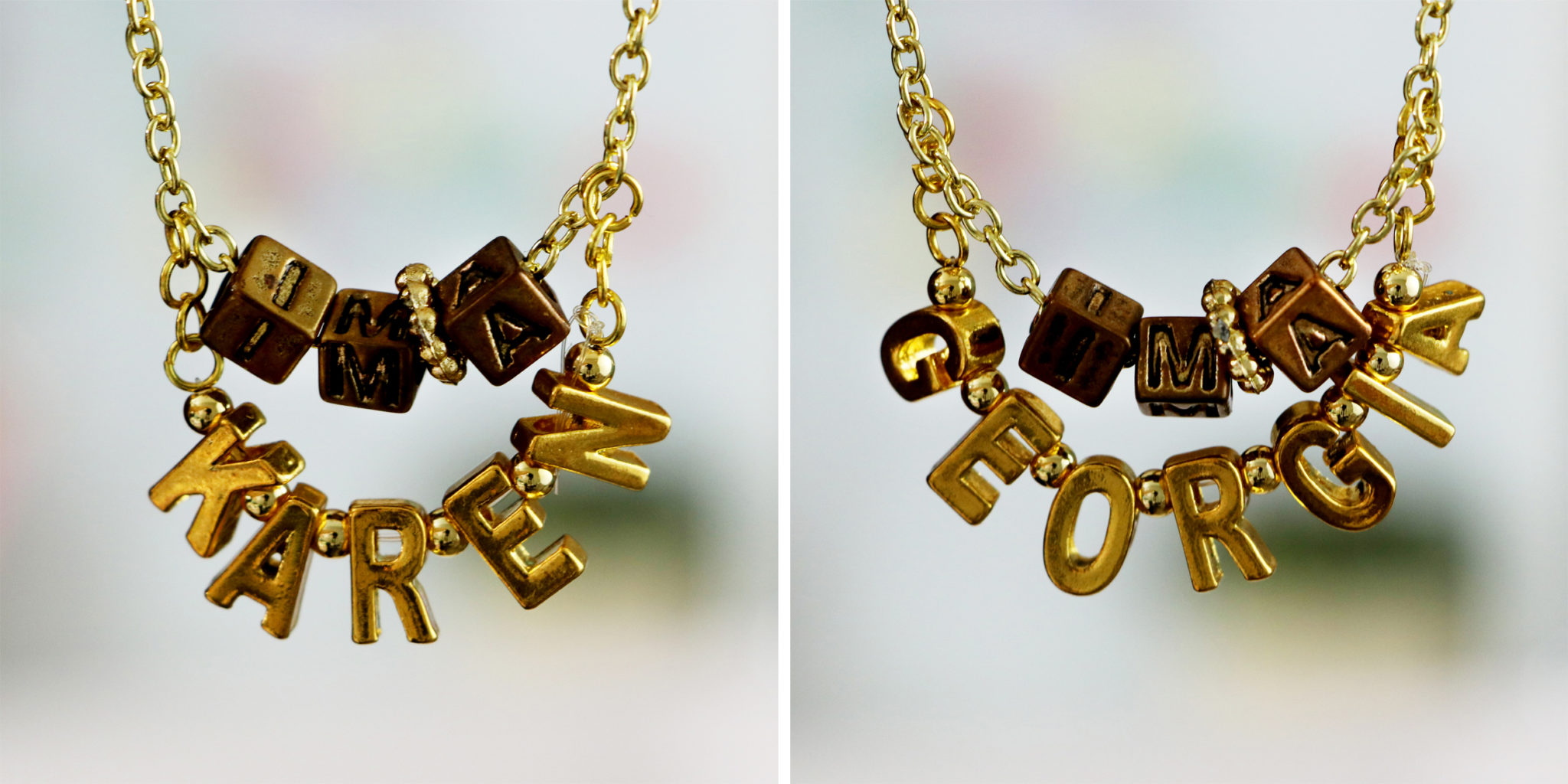 These necklaces are like best friend necklaces, only way more obscure. Keep one for yourself and give the other to your best true-crime-loving friend!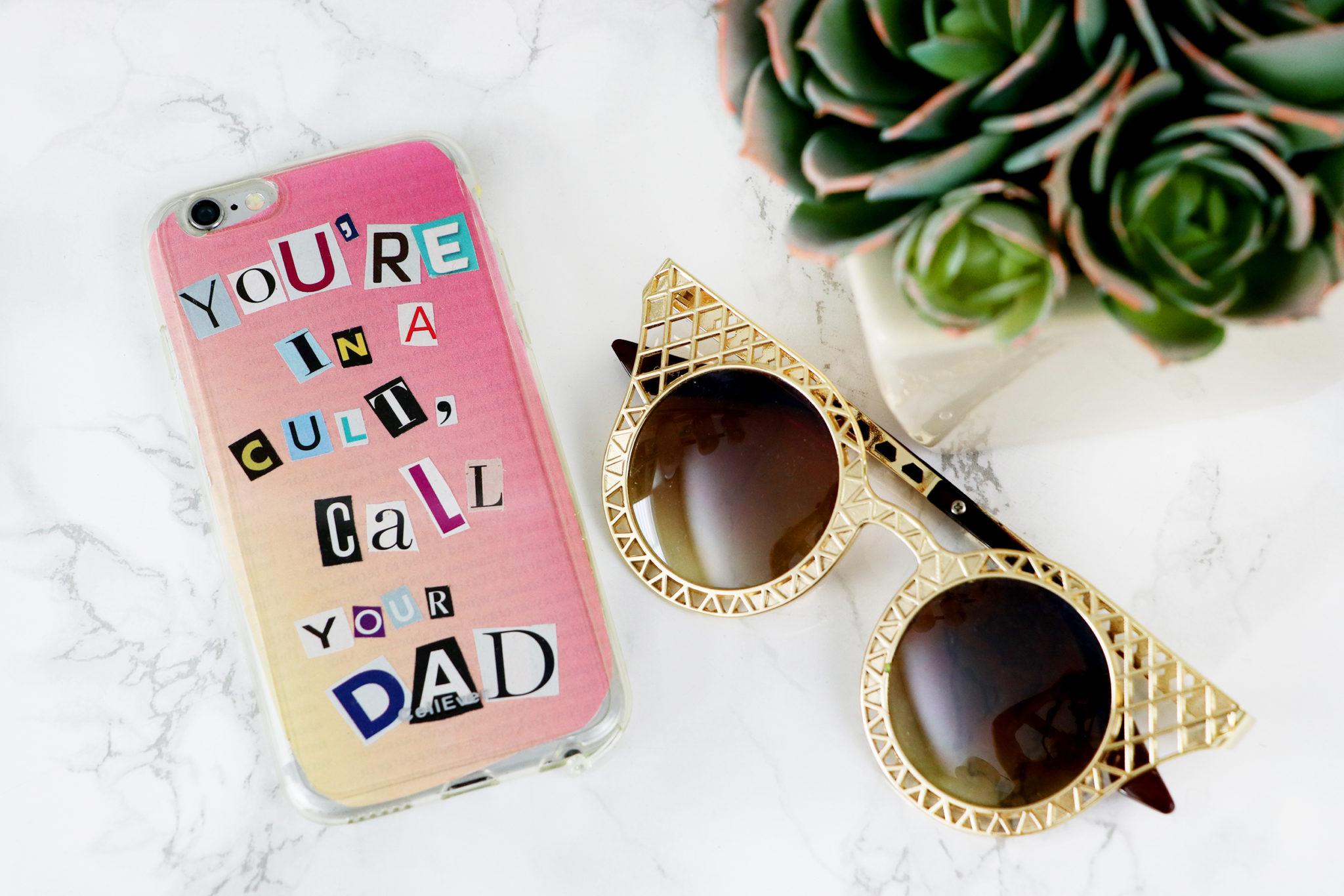 And finally, this phone case is just a little reminder not to go out joining murder cults. You know, as you do.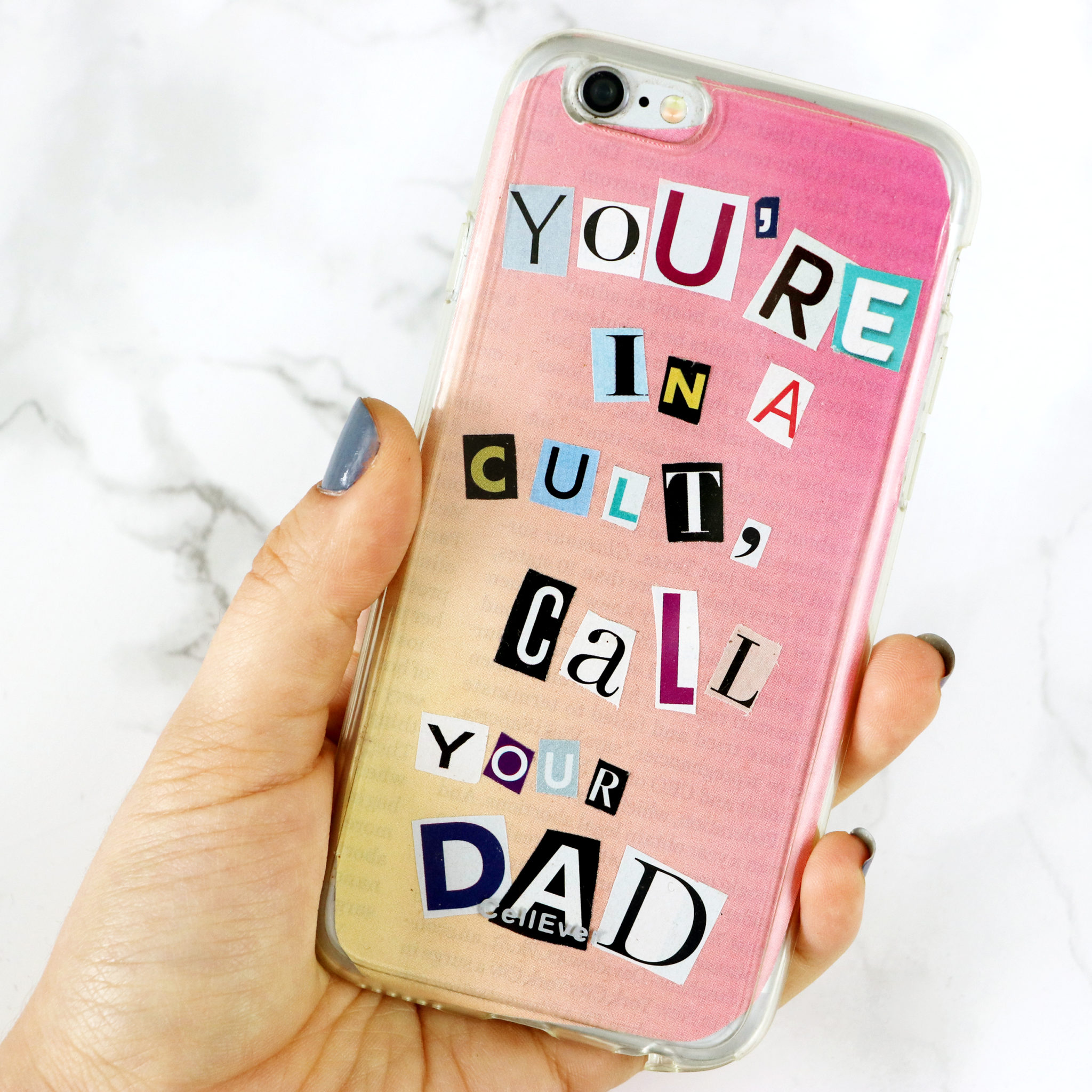 I hope you guys liked these projects, and be sure to subscribe to my channel for more DIYs like these every single week! And check out the My Favorite Murder podcast if you have no idea what I'm talking about here!