Today I've got a really fun video for you guys – we're doing Harry Potter crafts made with Perler Beads! I am a huge Harry Potter fan, and you guys have been asking for more Perler Bead projects, so I thought I would combine the two! Keep reading to watch the DIY video and see more photos of the projects!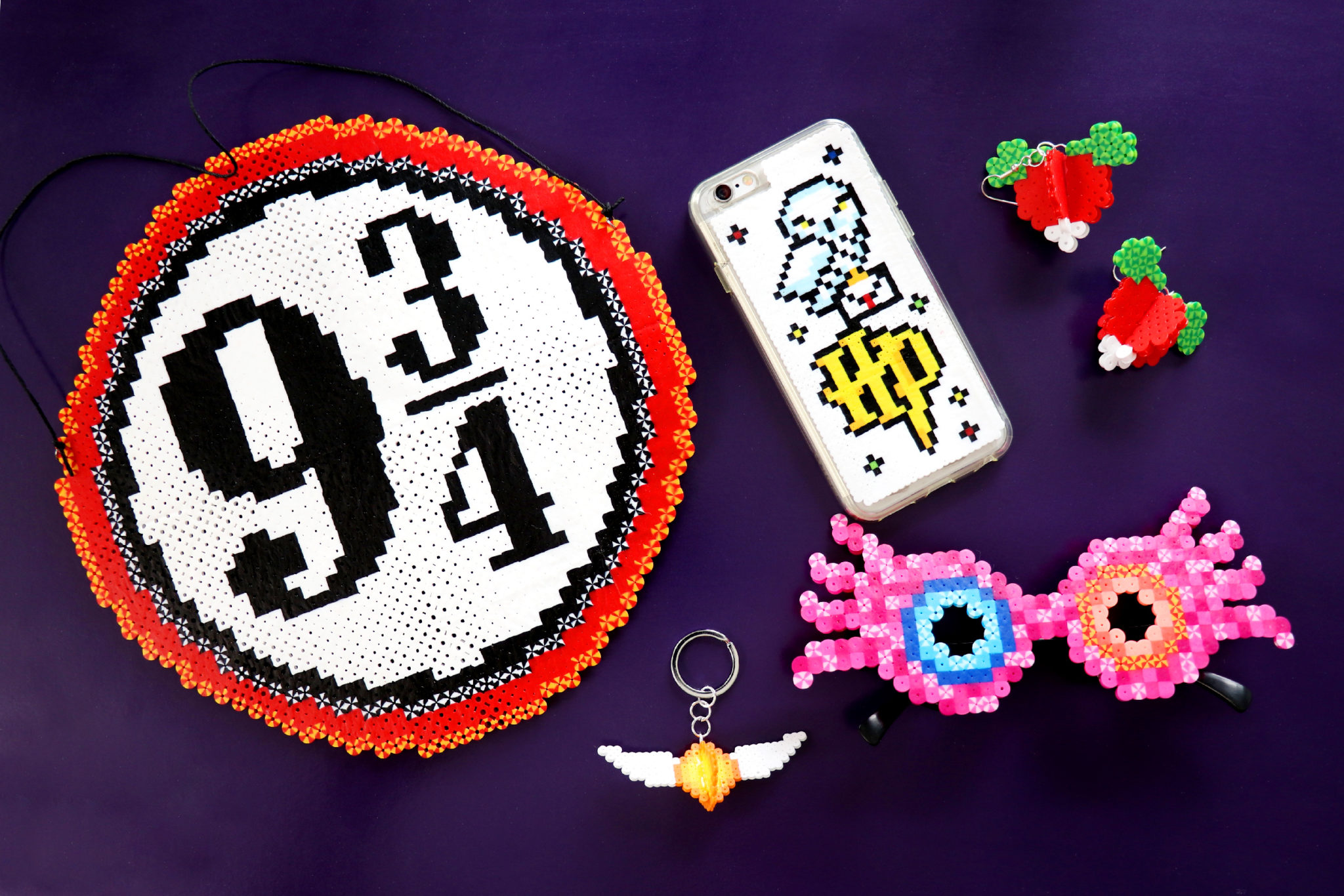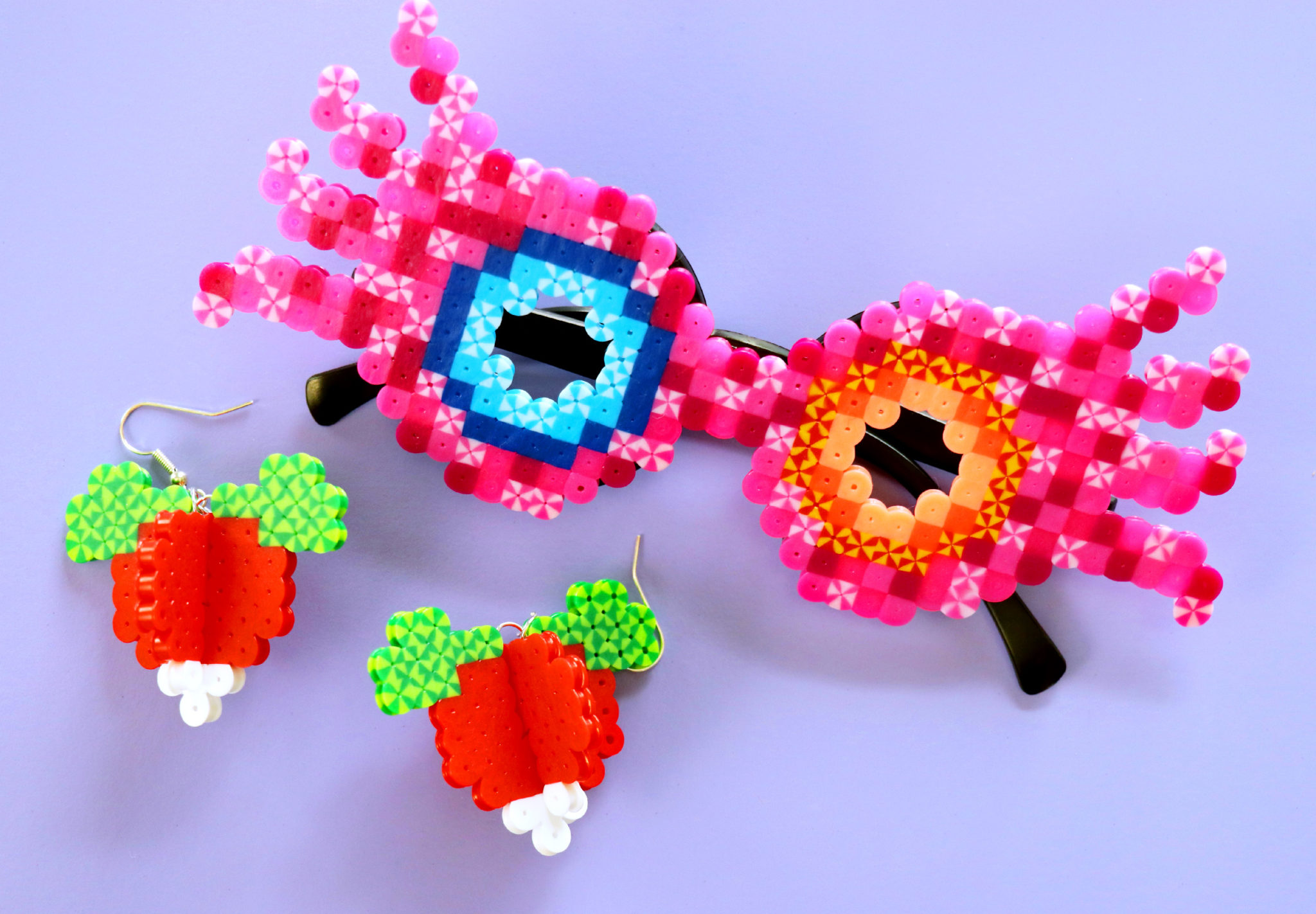 First up are some projects that will be perfect if you're going to dress up as Luna Lovegood for Halloween – her Spectrespecs and radish earrings!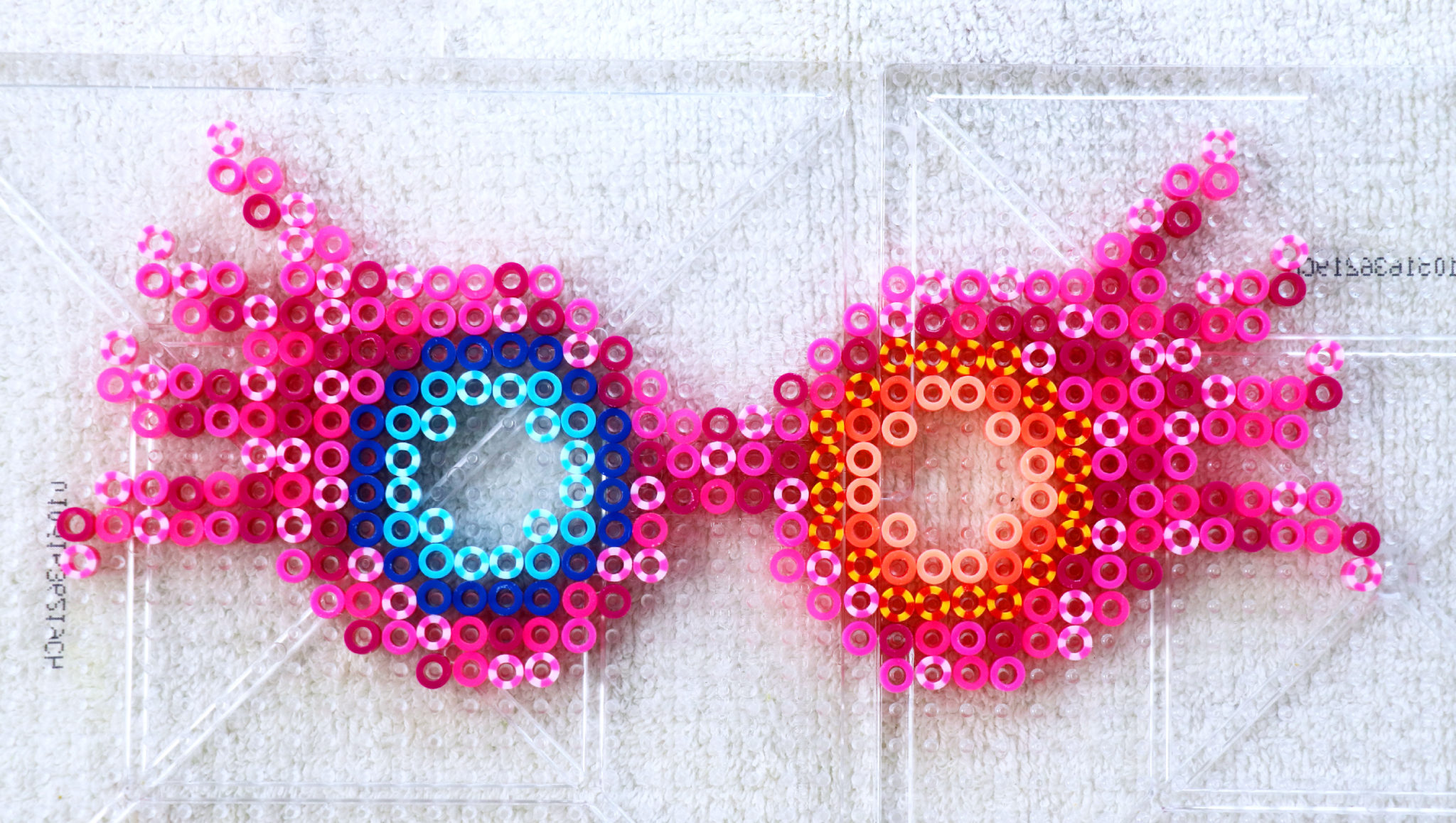 I'm using striped Perler Beads for the first time in this video, and I think they look so cool and are perfect for Harry Potter projects!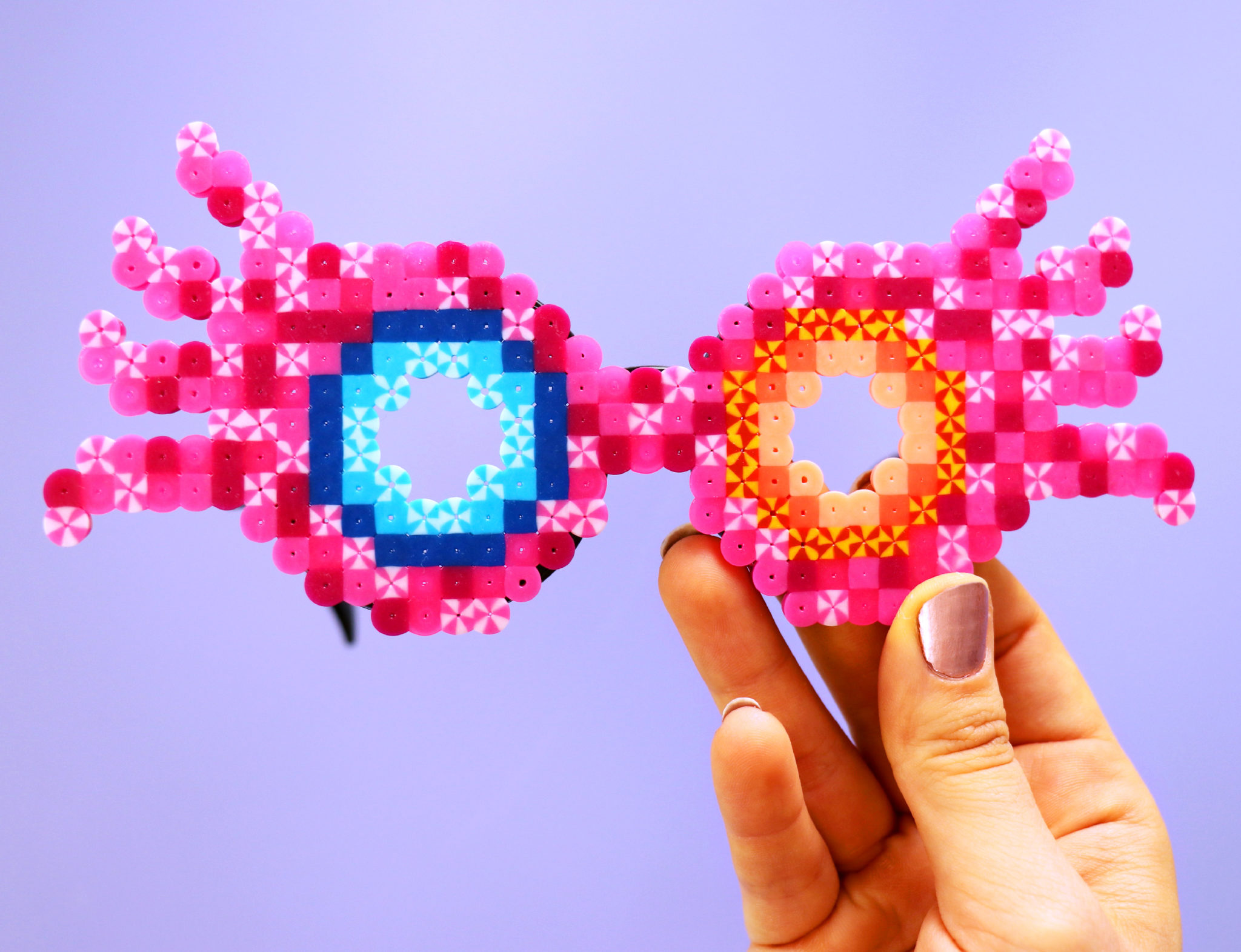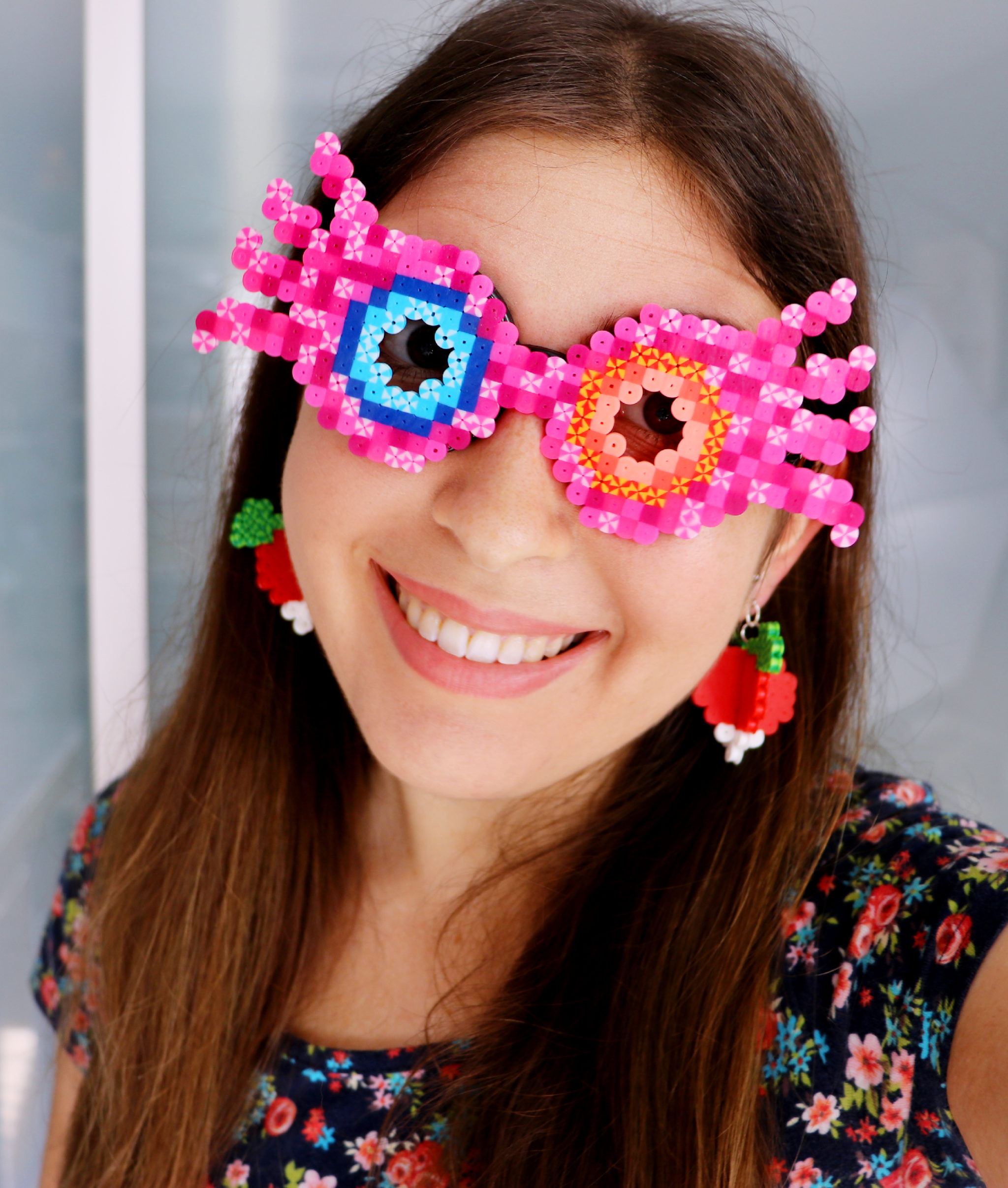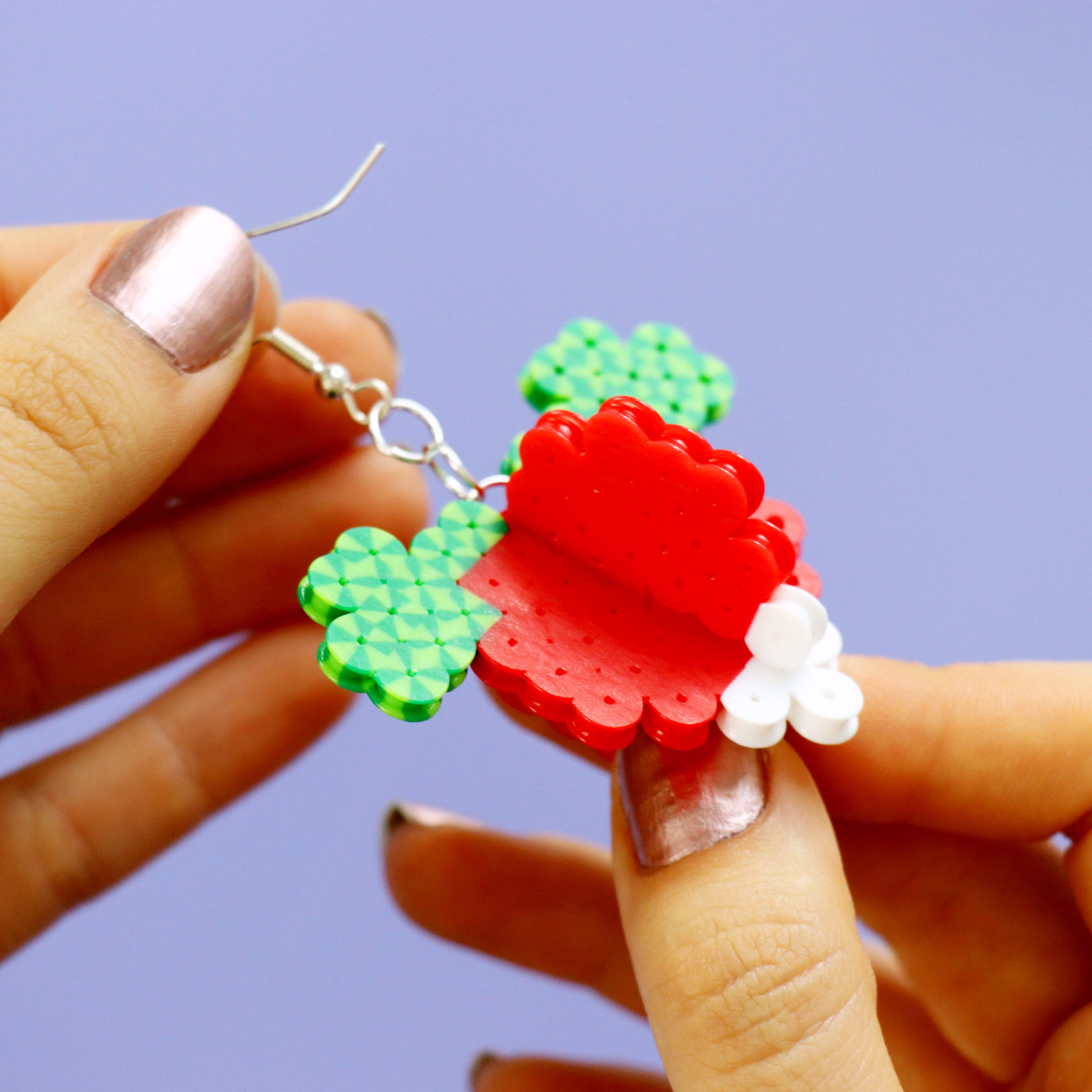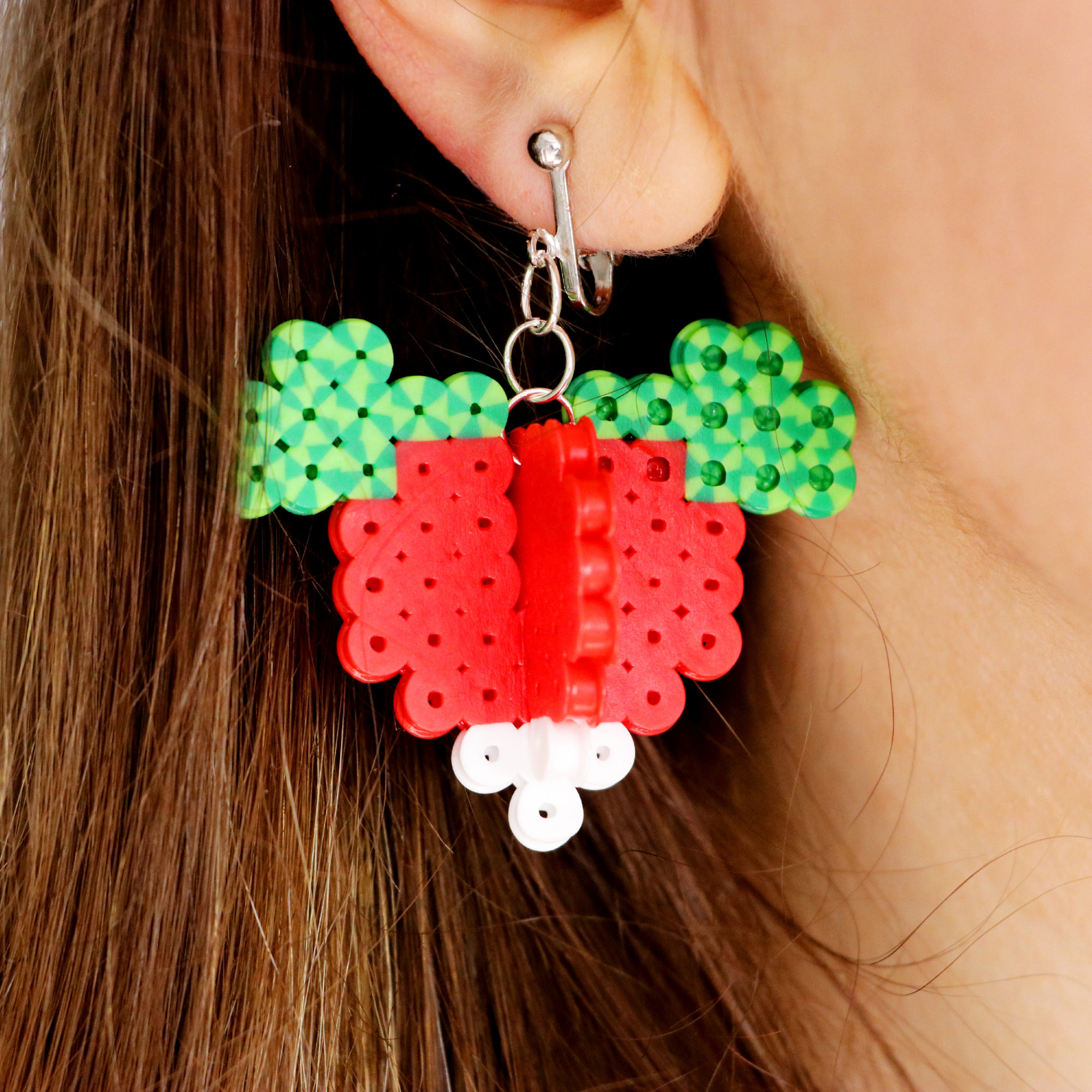 I had to switch out the earring setting before taking this photo so I'd actually be able to wear the earrings since I don't have pierced ears! I also accidentally wore the earring backwards, but that's what happens sometimes when you take all your own photos.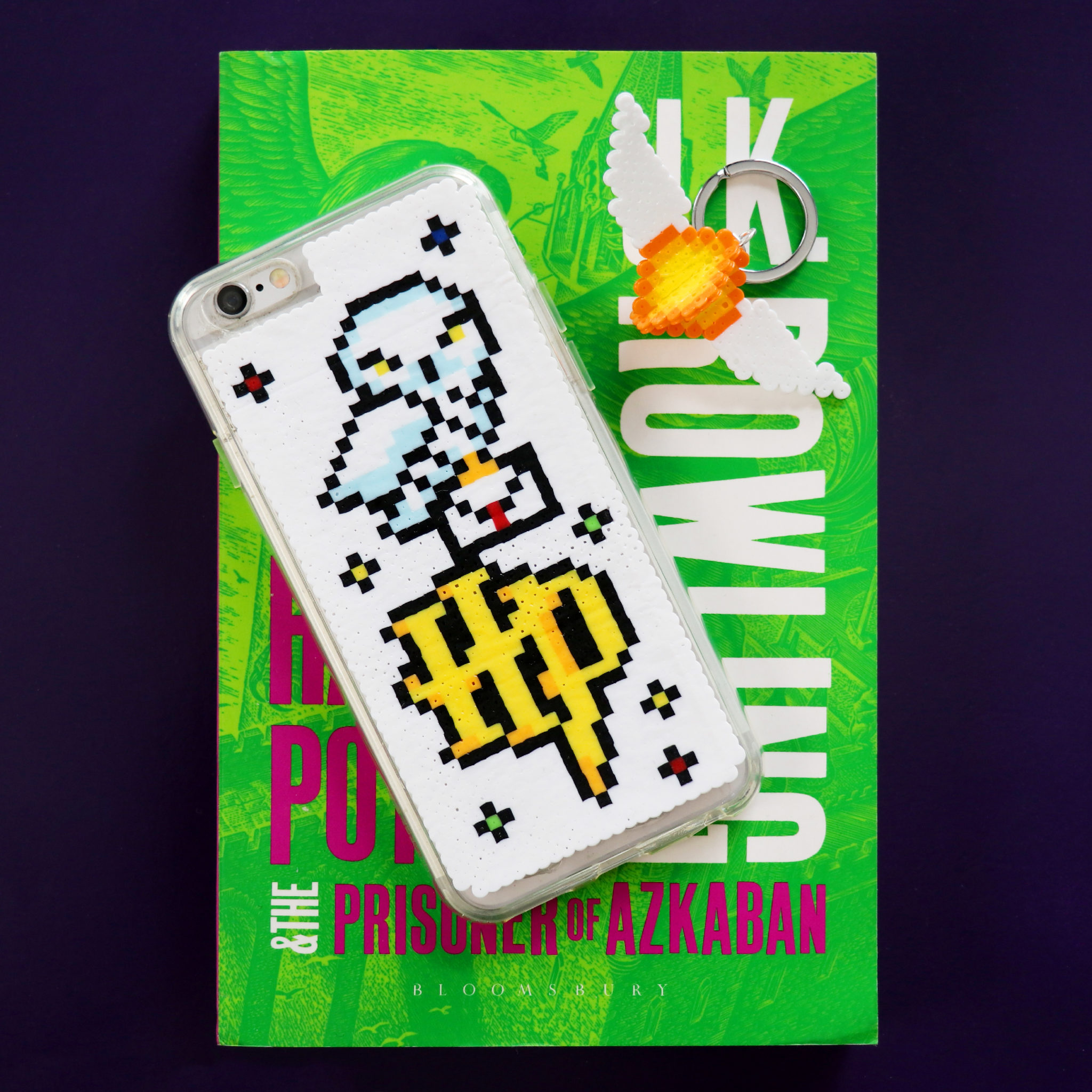 Next are two projects using mini Perler Beads, which are adorable but really annoying to work with.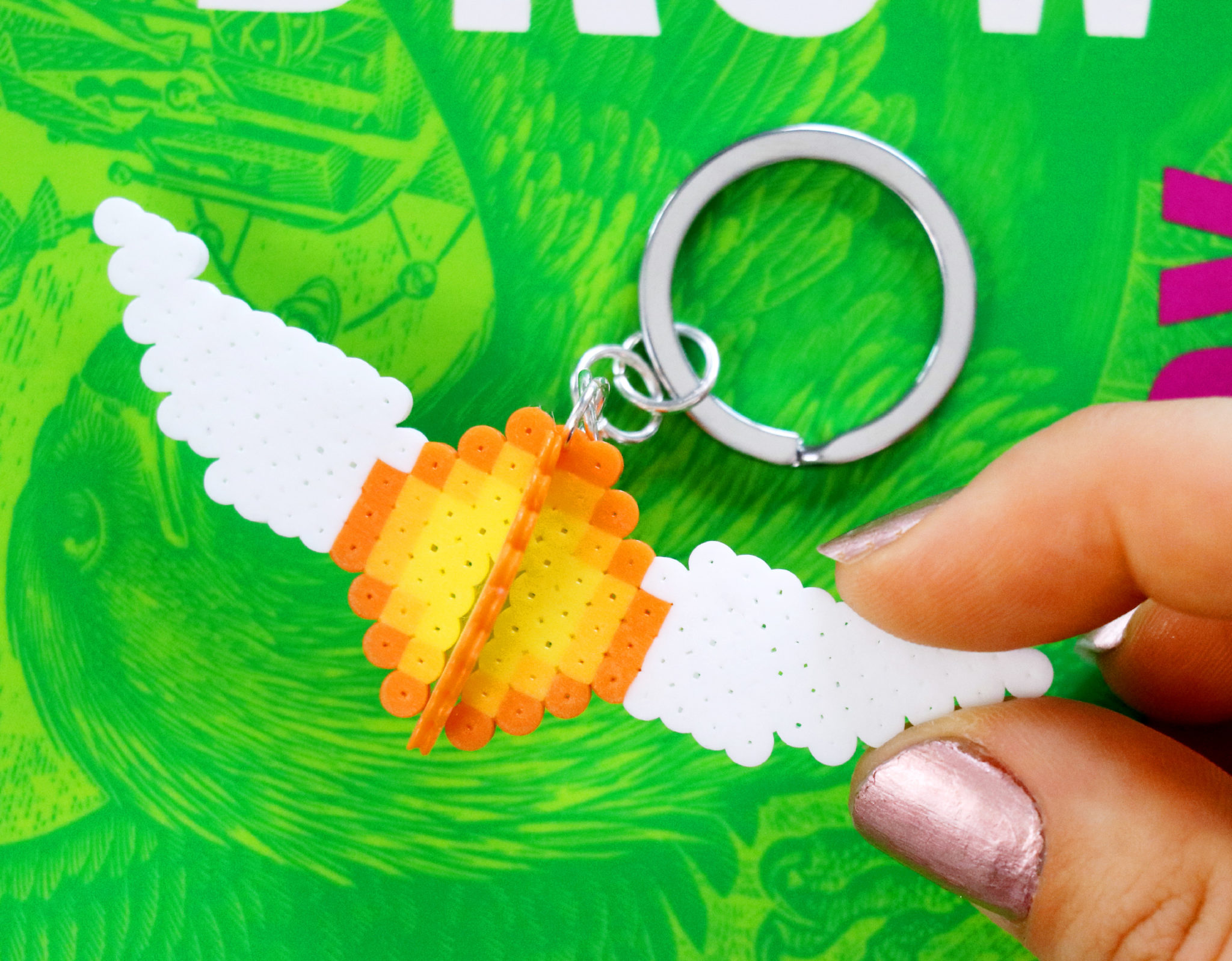 I made this mini snitch, which I think is so cute!

And then I also made this phone case, which shows everyone how much of a Harry Potter fan you really are!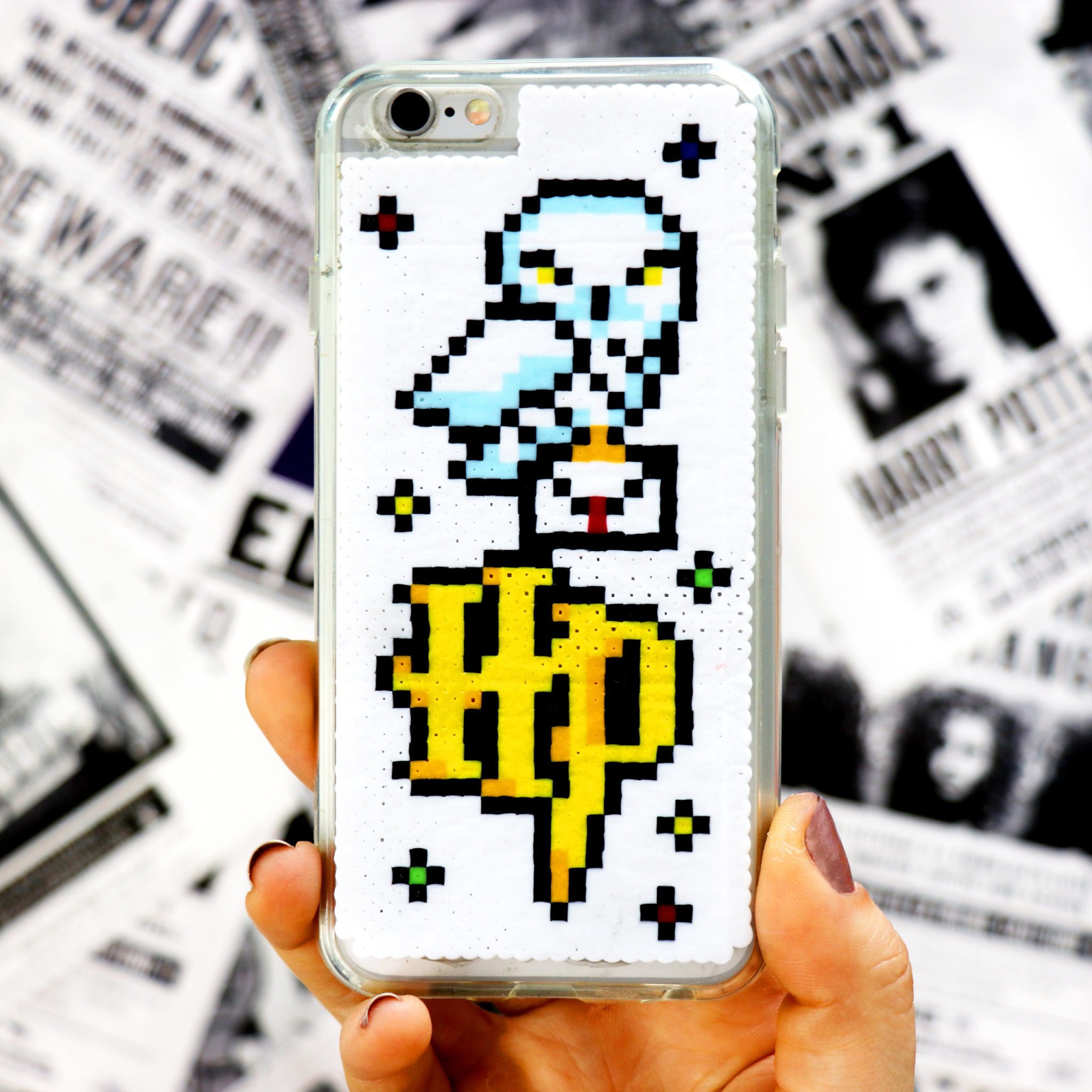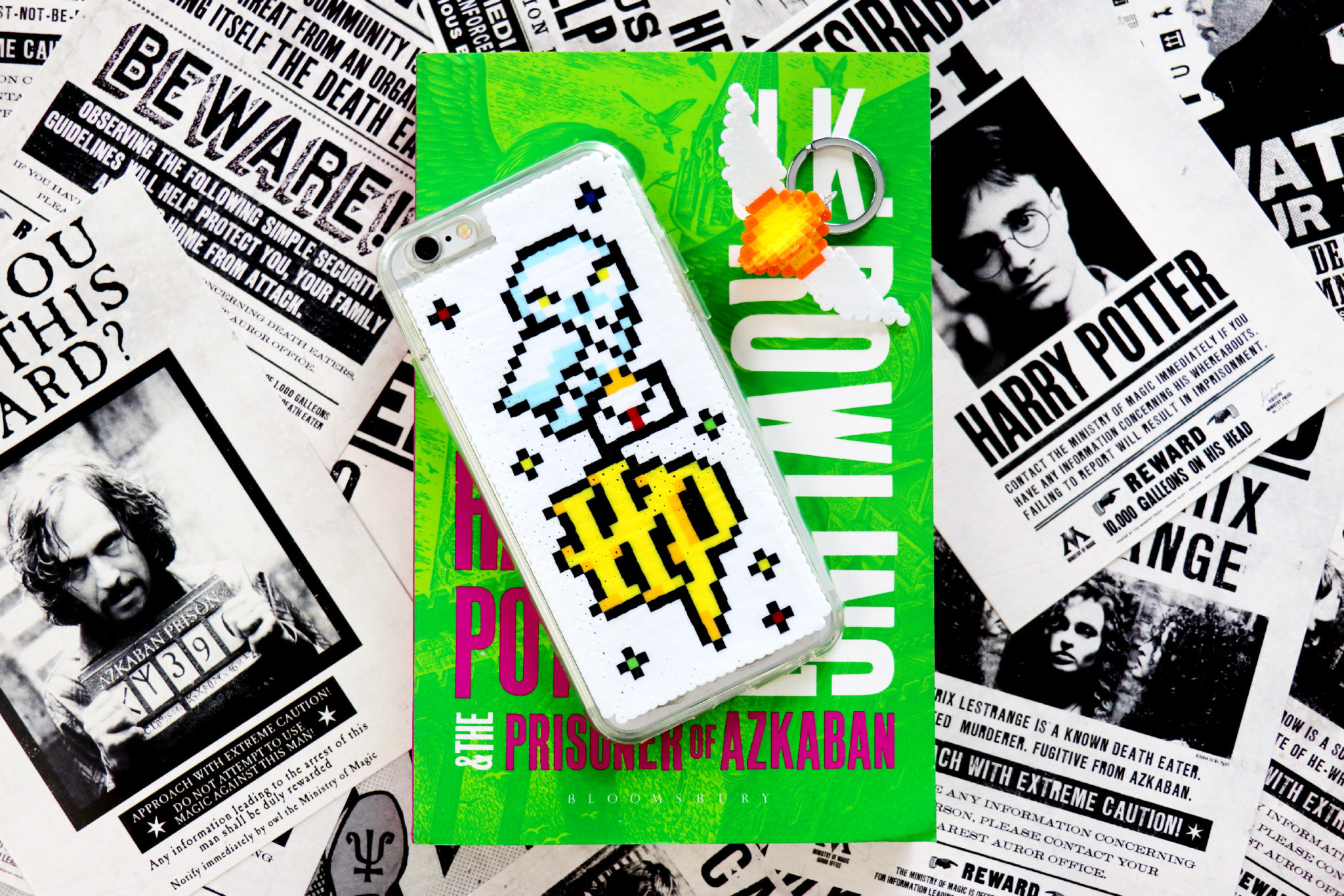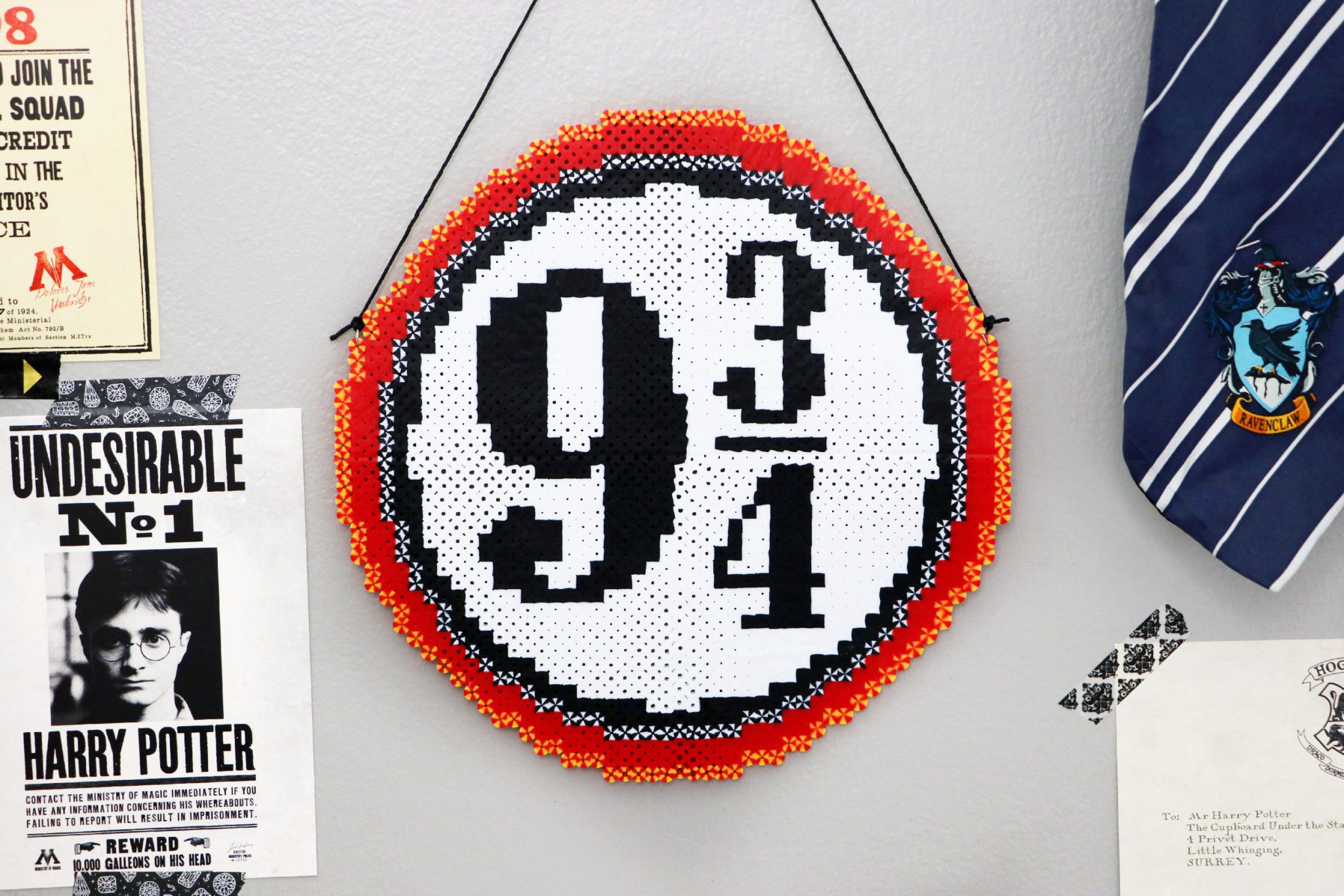 And finally, I made this fun Platform 9 3/4 sign! It's really easy to make and I think it adds a special touch to any Harry Potter room.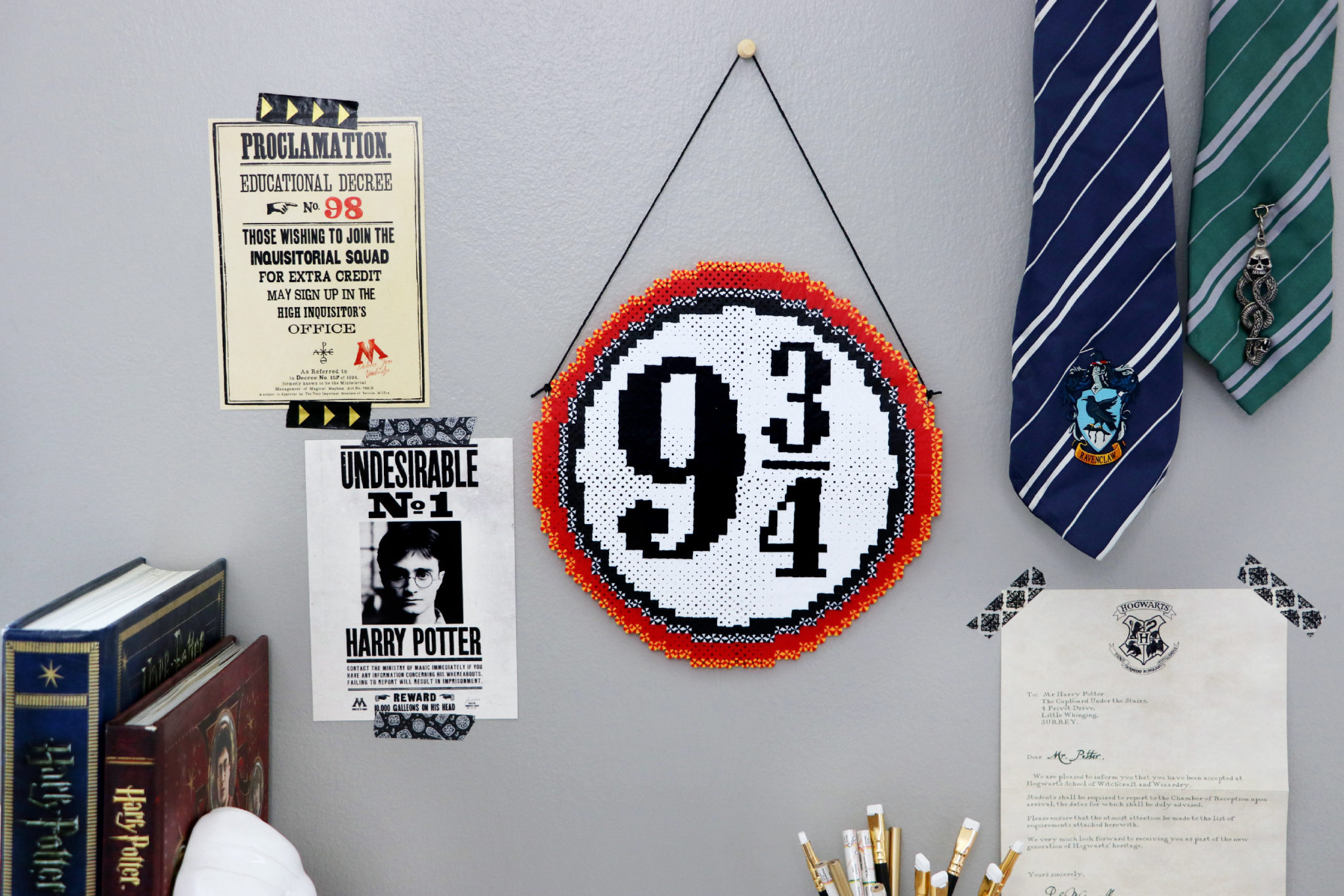 I hope you guys liked those projects! Be sure to check out the full DIY video to get the downloadable patterns, and check out my Perler Bead and Harry Potter playlists for even more DIY ideas!