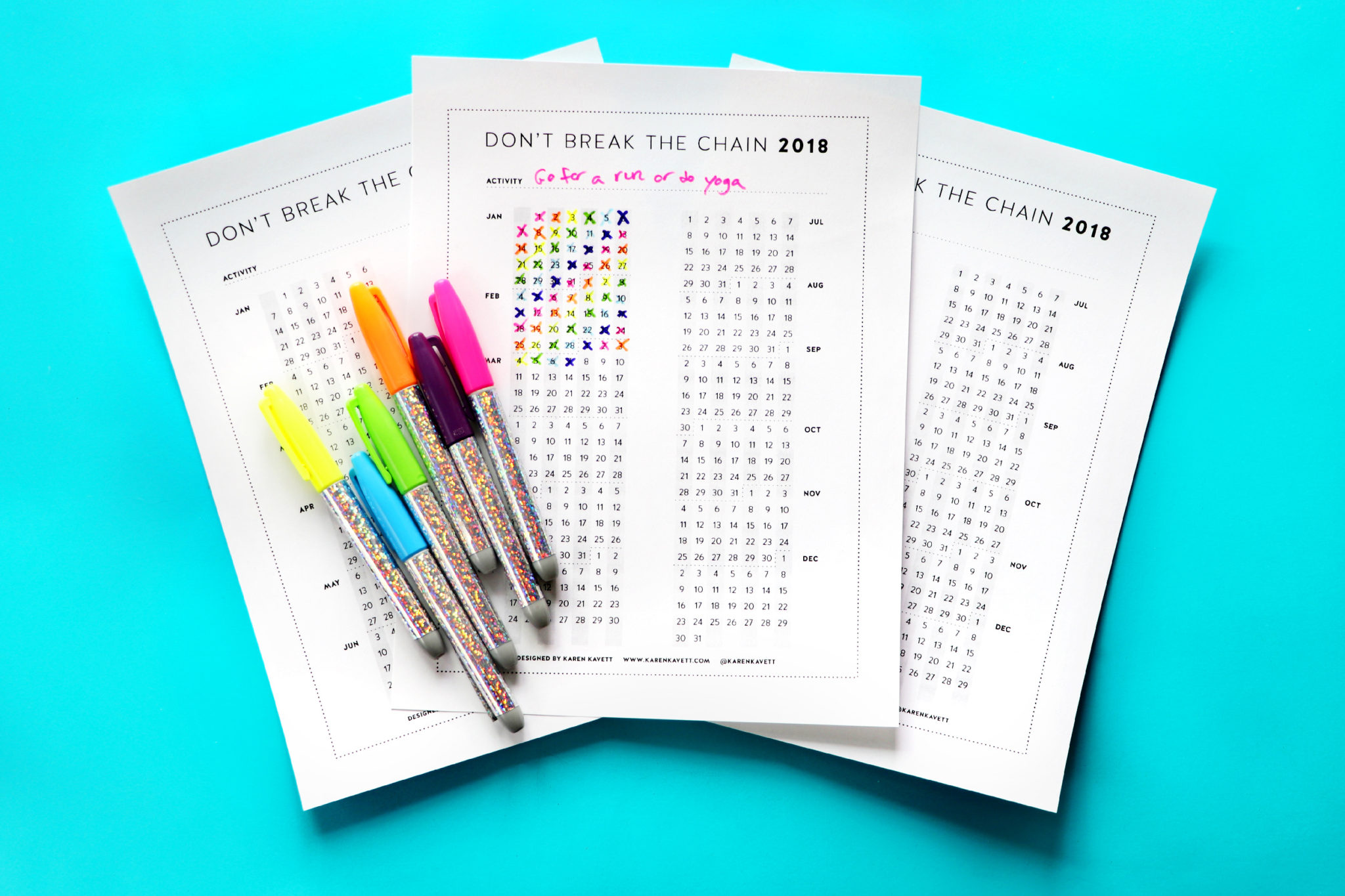 I'm so excited to release this year's Don't Break the Chain Calendar! Every year I make a new one and tons of you download it and use it to achieve all of your goals (or at least a few of them). Basically the way it works is that you print out the free PDF, label it with what activity you want to do every day, and then put an X on each day that you complete that activity. Once you've built up a lot of X's, you'll be motivated to continue doing the thing so you don't "break the chain." Keep reading to get the free PDF download!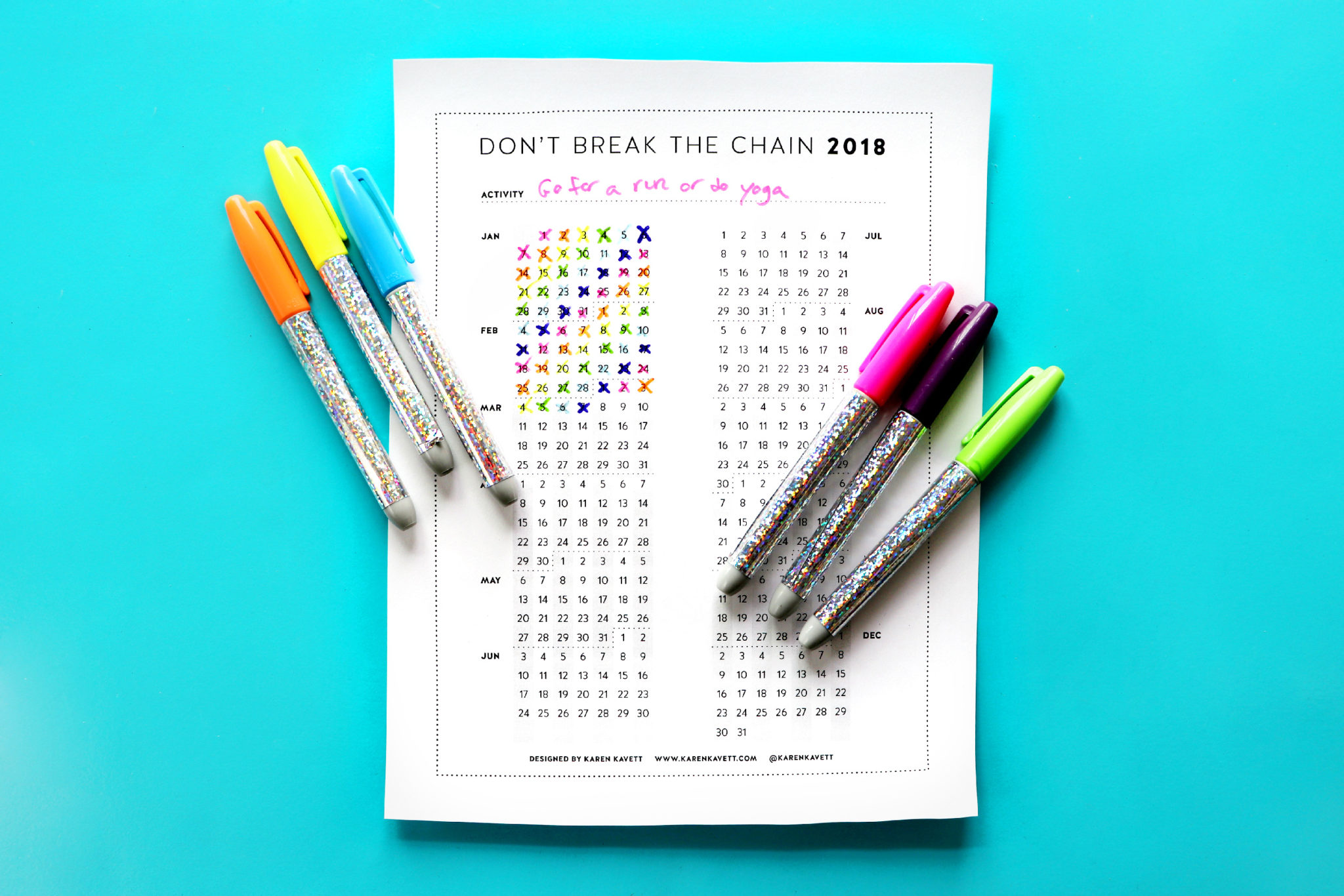 You can download the calendar in a few different colors right here:
Black
Pink
Green
Blue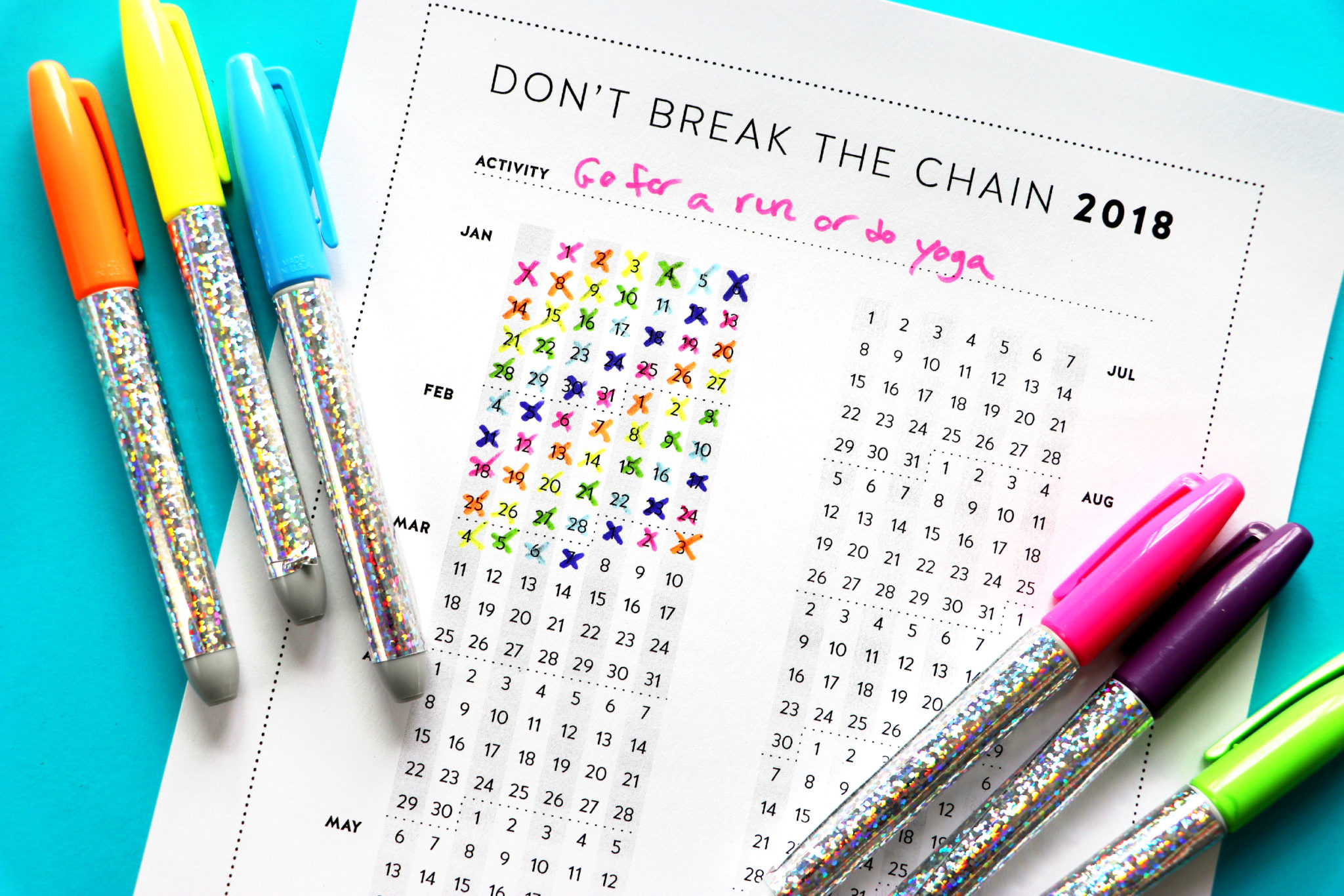 If you used this in 2017, post a photo of it on Instagram and tag me in it (@karenkavett) so I can see your finished calendar!

I also posted my annual Gift Guide for Crafters and Graphic Designers video today, and there's a lot of good stuff in there. I'm sharing my top picks of gifts to give or ask for for Christmas, and I'm also doing THREE giveaways! Make sure to watch the video to learn how to enter!