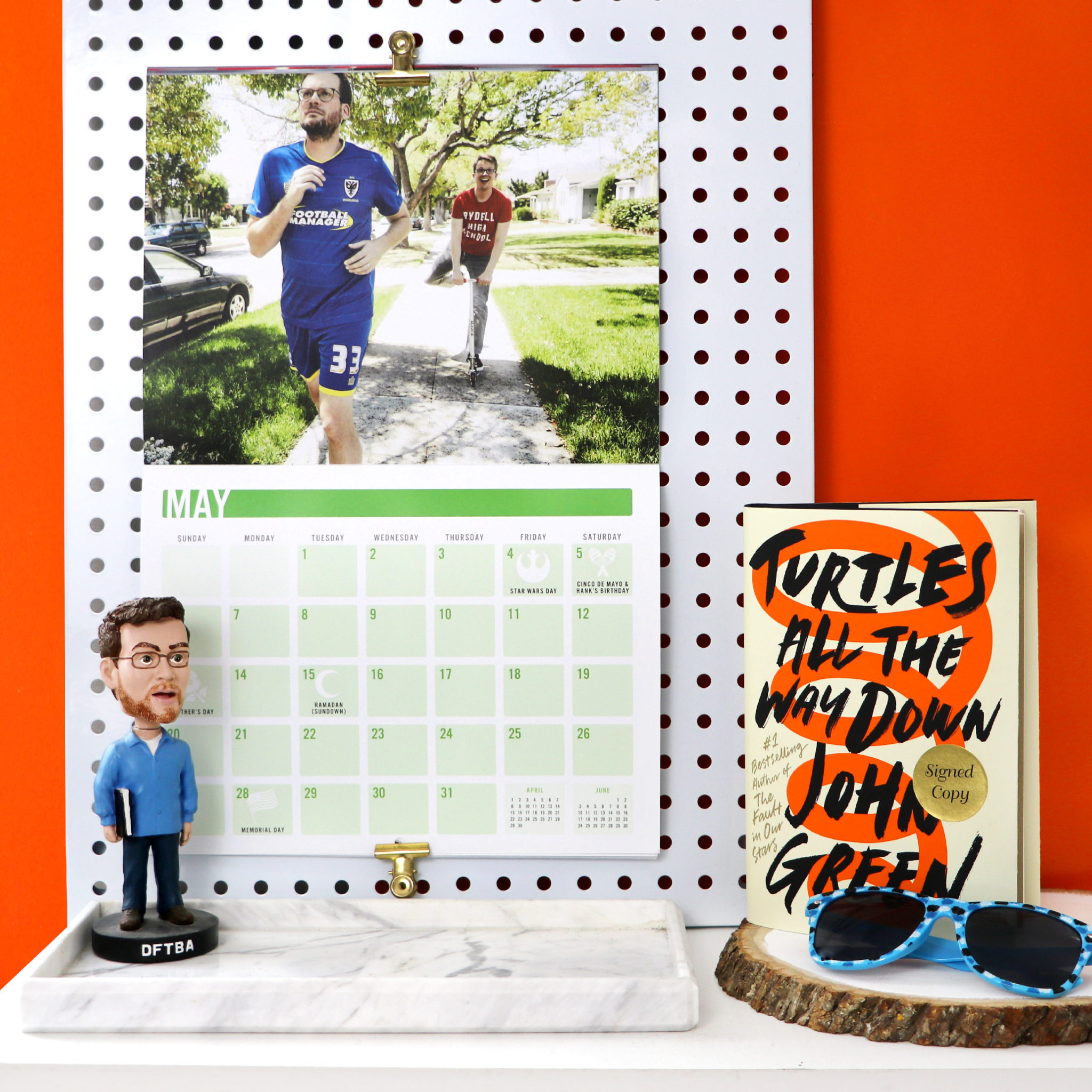 It's been a while since I did a freelance graphic design project, but when John and Hank Green asked me to design their 2018 calendar to be sold during the Project for Awesome, I was excited to do it. Keep reading to check out more photos of how it came out!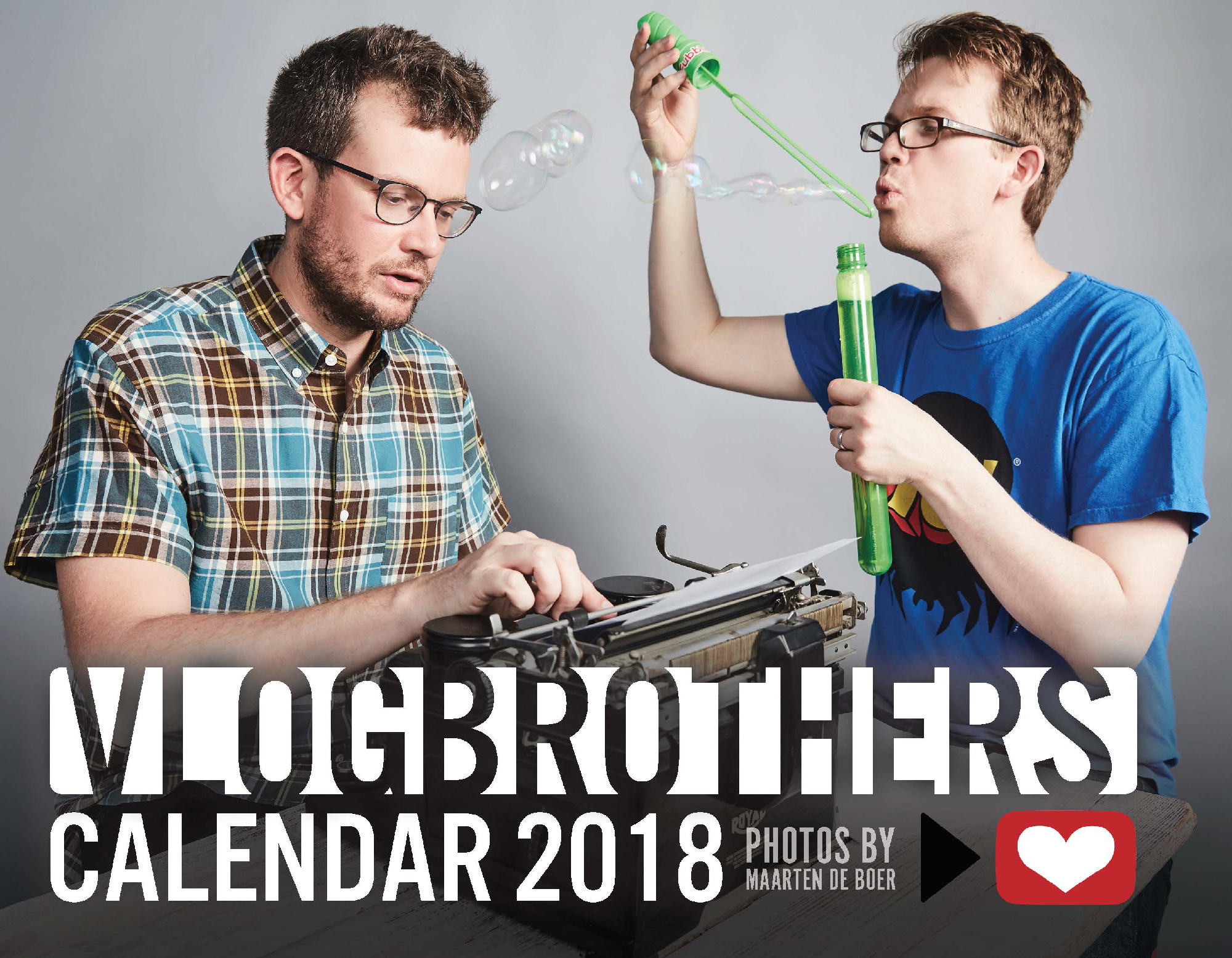 All of the photos in the calendar were taken and edited by Maarten De Boer.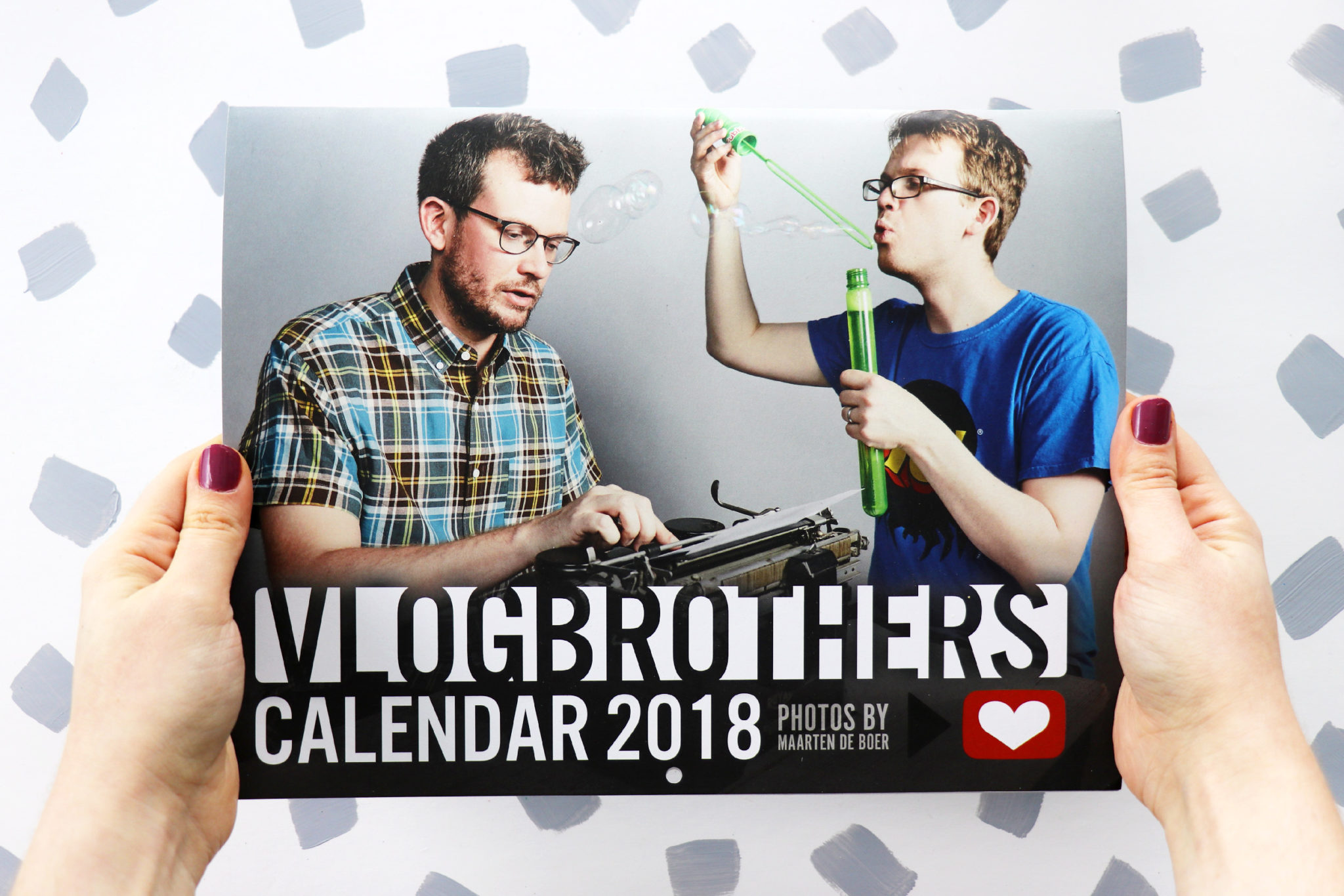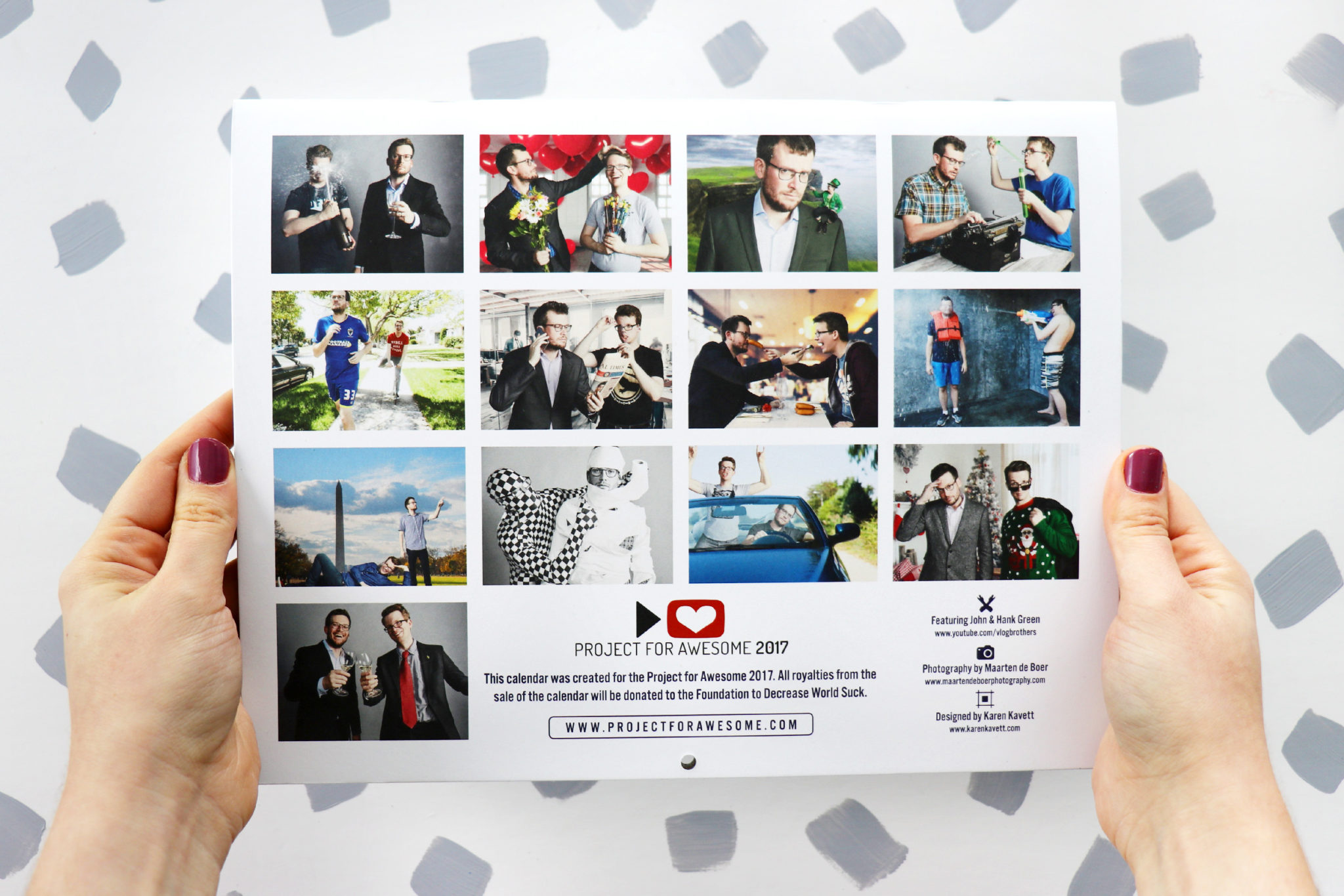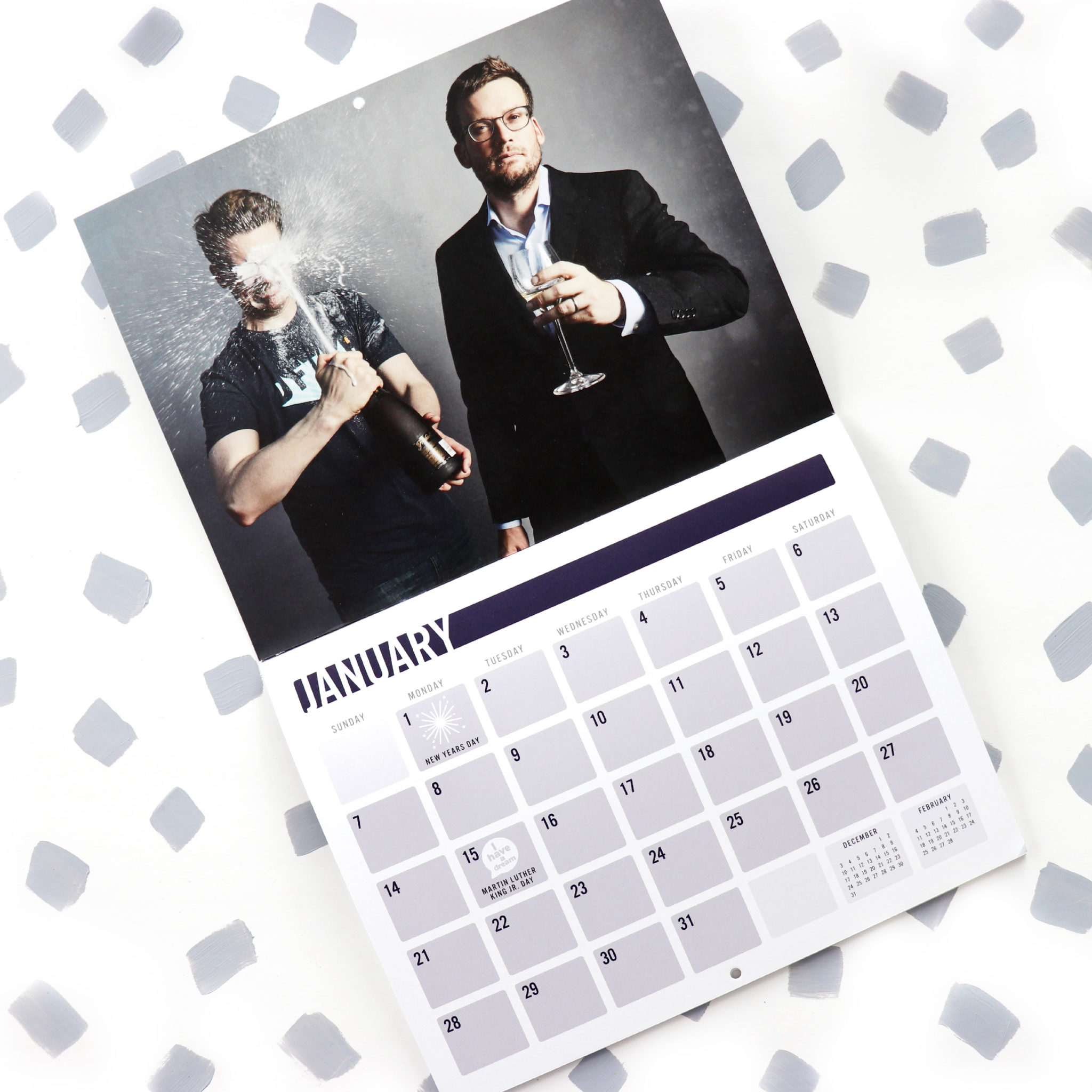 I was familiar with what John and Hank were looking for since I also designed the Men of YouTube 2013 Calendar, the Men and Women of YouTube 2014 Calendars, and the YouTubers Before YouTube 2015 Calendar. After skipping a few years, I'm happy to be back to do this year's Project for Awesome calendar once again!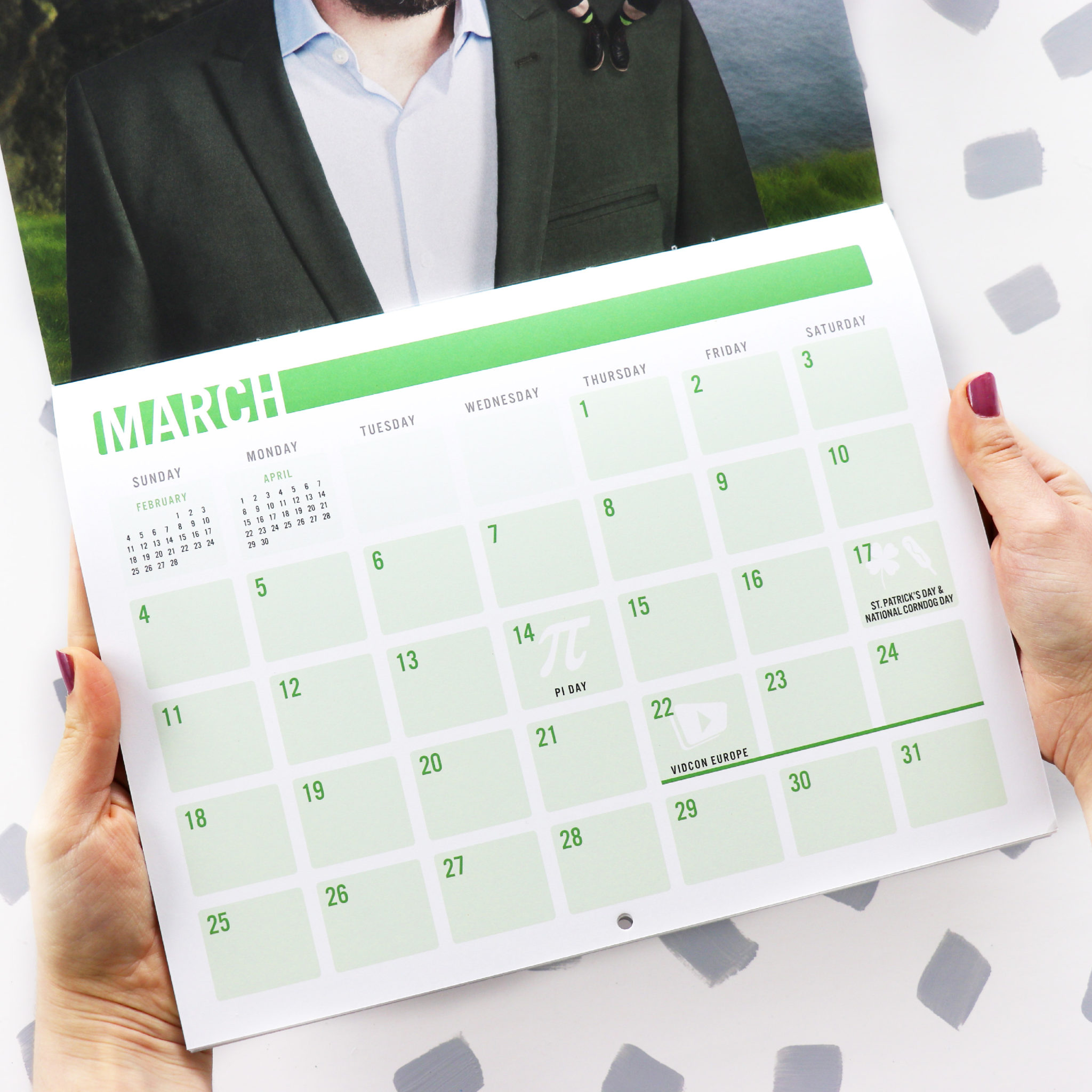 If you like this calendar, you can still get one on DFTBA, with all proceeds benefitting the Foundation to Decrease Worldsuck! I hope you like this project, and thank you so much for reading!