For Halloween this year I decided to dress up as a Slytherin student as inspired by Lady GaGa. I already had a ton of various Harry Potter and Slytherin-themed costume pieces, so this was mainly an excuse to put them all together into one outfit. Let me know what you think in the comments below!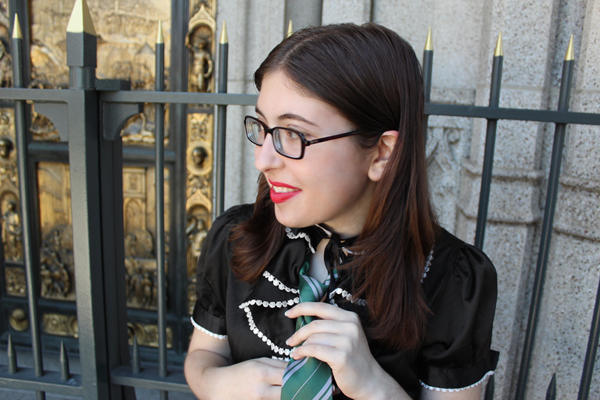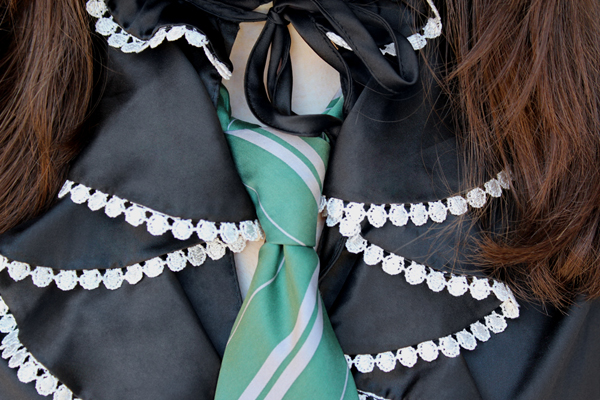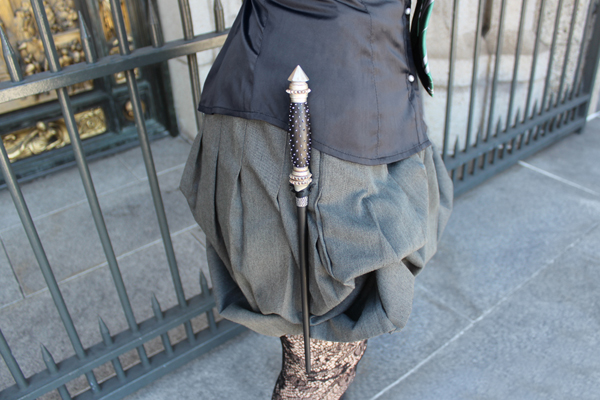 Many thanks to my IRL friend Alex for taking the photos. We ended up shooting these in front of a huge, gorgeous church on a Sunday afternoon, which meant we had quite an audience of (very confused) tourists. Although, I seriously doubt it was the strangest thing they've seen in San Francisco!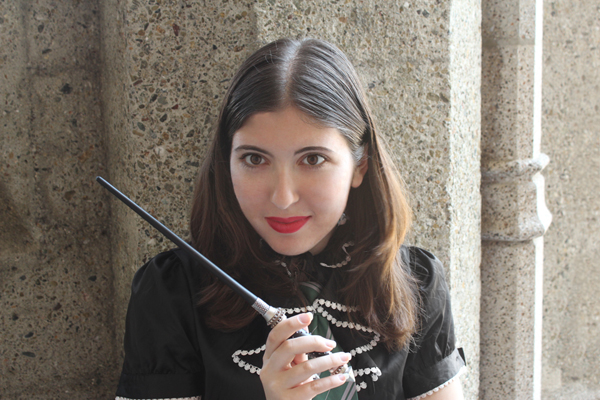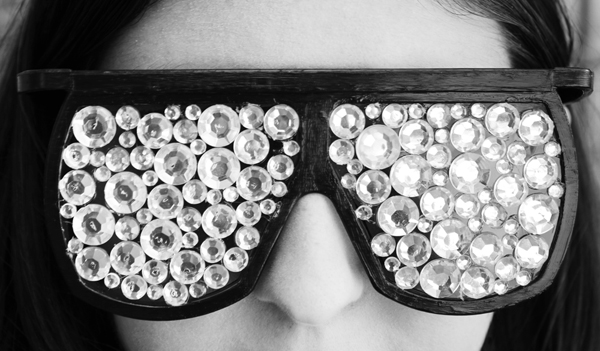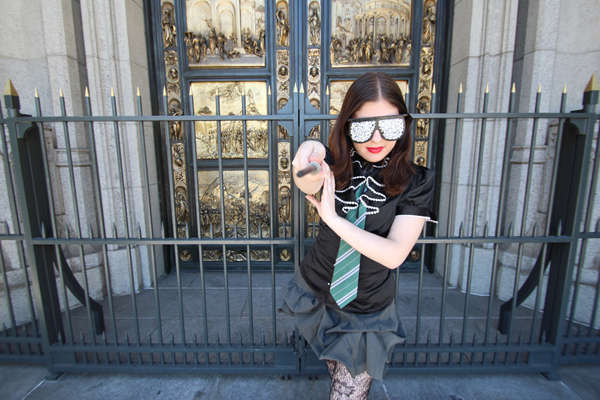 Shirt: Vintage, found at Beacon's Closet in NYC
Tie: Whimsic Alley
Skirt: Salvation Army, modified by me
Tights: Urban Outfitters, on sale for $2!
Shoes: Off-brand, found in a large shoe store in a mall
Wand: Noble Collection
Glasses: IMAX 3D glasses, modified by me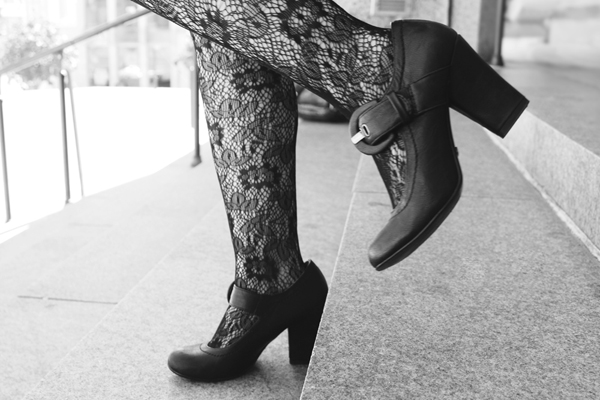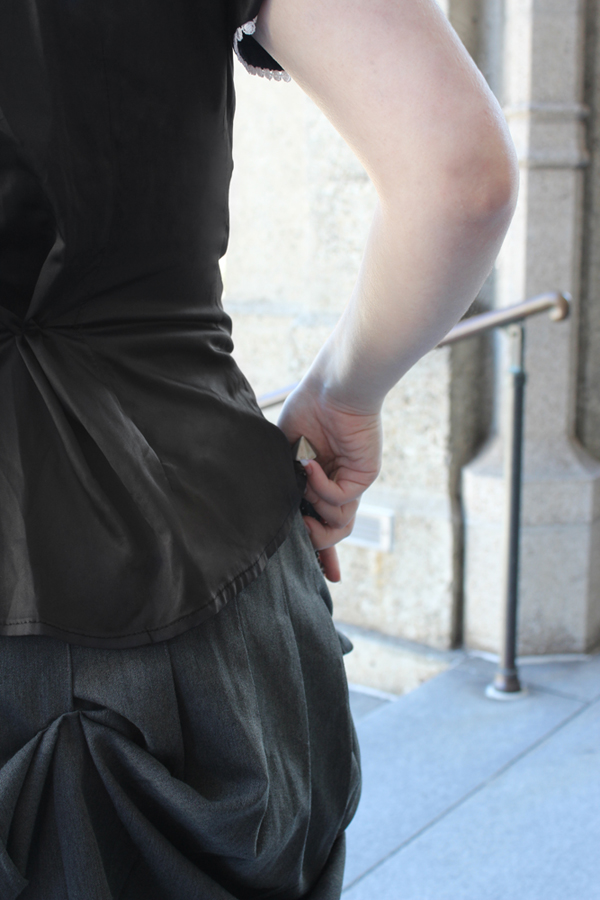 And don't miss the video I made with some of the footage we shot during the photoshoot, which also features Michael Buckley from the What the Buck Show!