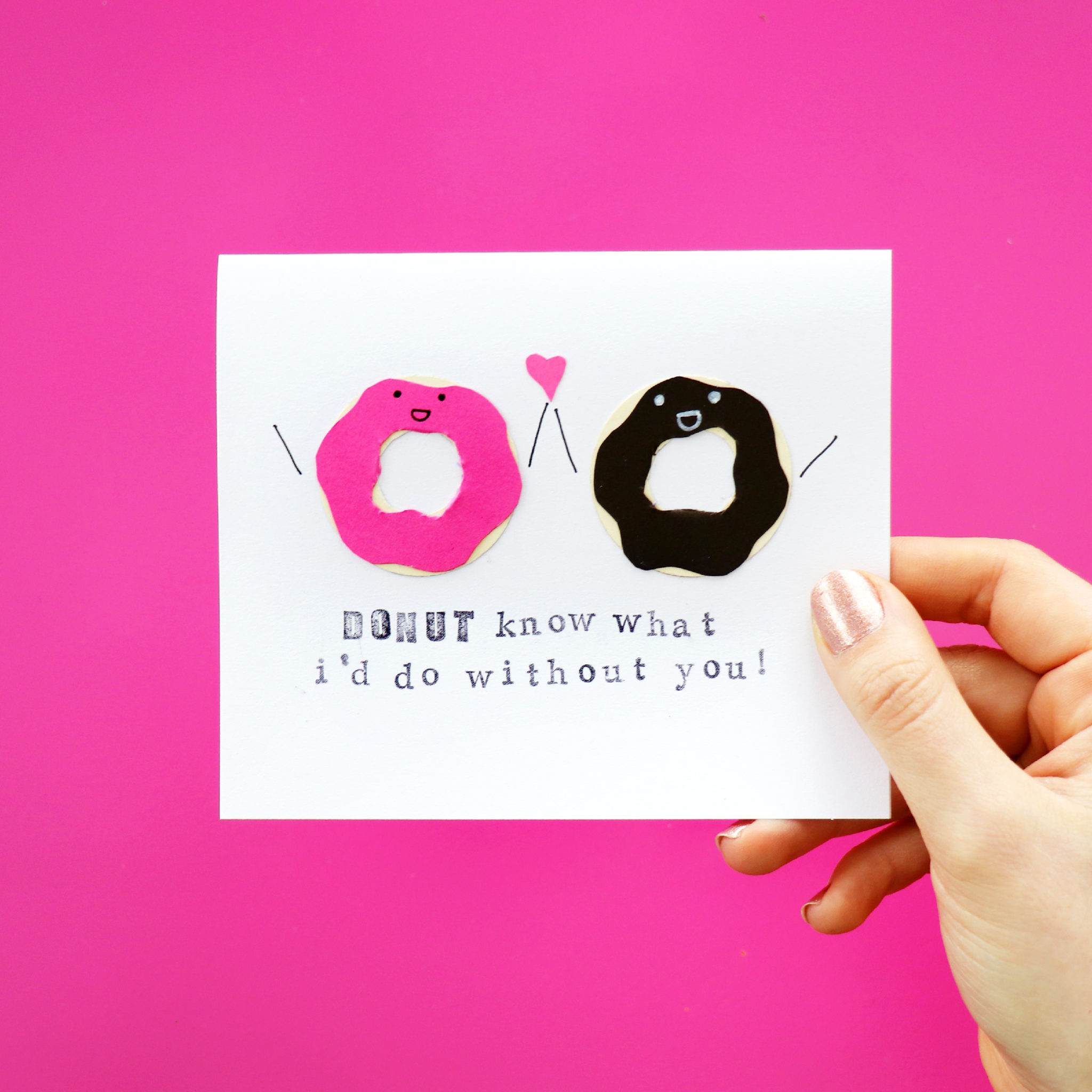 It's my week again on HGTV Handmade! Today I have three easy DIY Valentines Day cards for you, and all of them include FOOD PUNS! These could also definitely work as birthday cards for your partners or kids or friends or anyone else you love!
Literally all you need to make these cards is different colors of cardstock, a gluestick, a pen, letter stamps, and an inkpad. I think they're adorable and I hope you guys like them too!
If you want to check out more Valentines Day DIY ideas, you can see three candy heart projects that I made right here!
In honor of Valentines Day, I also posted a new video on my main channel about the real reason I'm single!