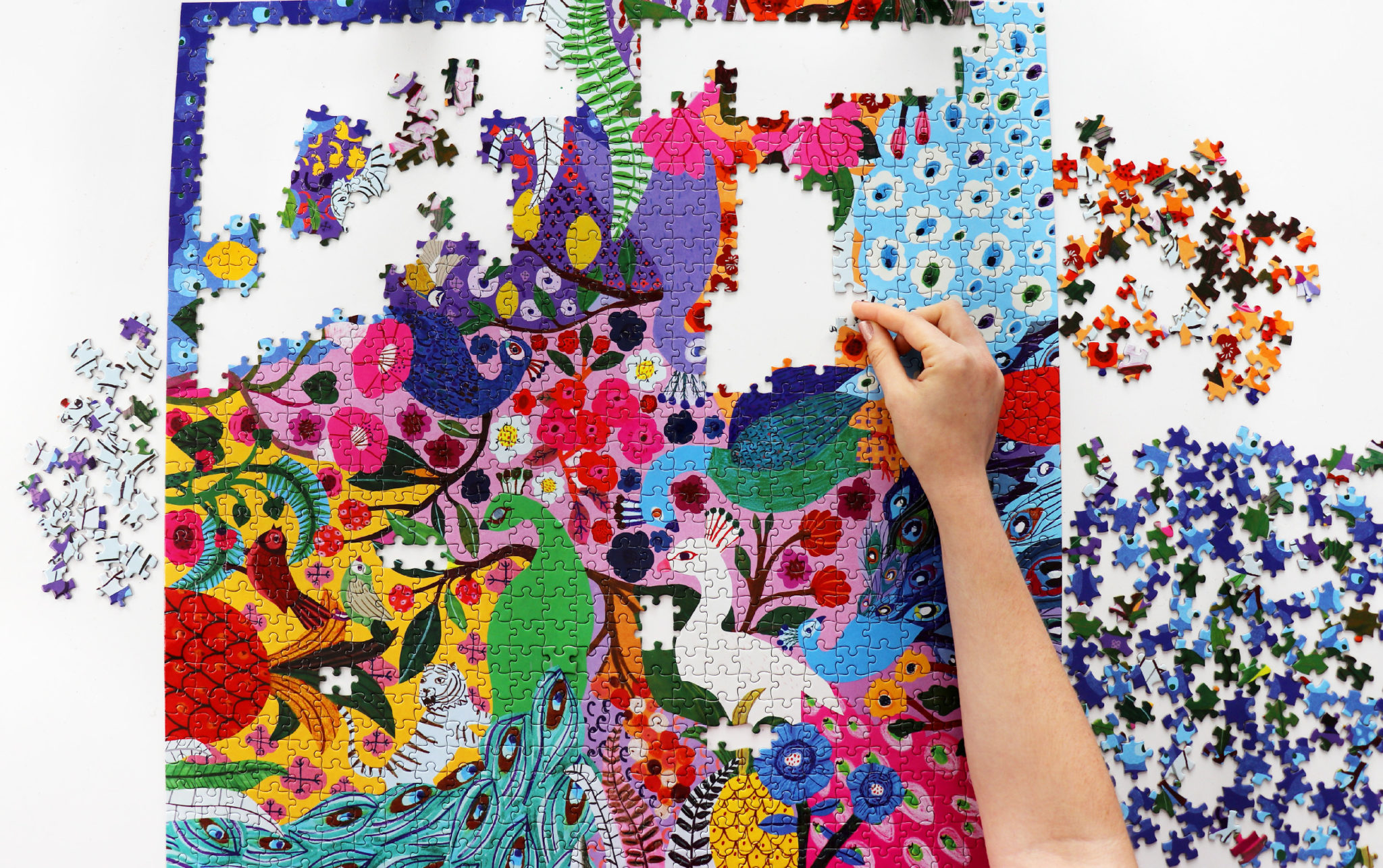 Today on my new YouTube channel Karen Kavett Puzzles, I put up a new time lapse video of one of the most beautiful puzzles I've ever seen – Peacock Garden by Eeboo. Keep reading to watch the video and see more photos of this puzzle!
You can get the puzzles here:
Peacock Garden (1008 Pieces)
Cats at Work (1008 Pieces)
Birds and Flowers (1008 Pieces)
(Affiliate links)
I put together all three puzzles for the shot at the beginning and end of the video where I stack them on top of each other and remove the pieces row by row. I really enjoyed these puzzles, and I hope you like my video!