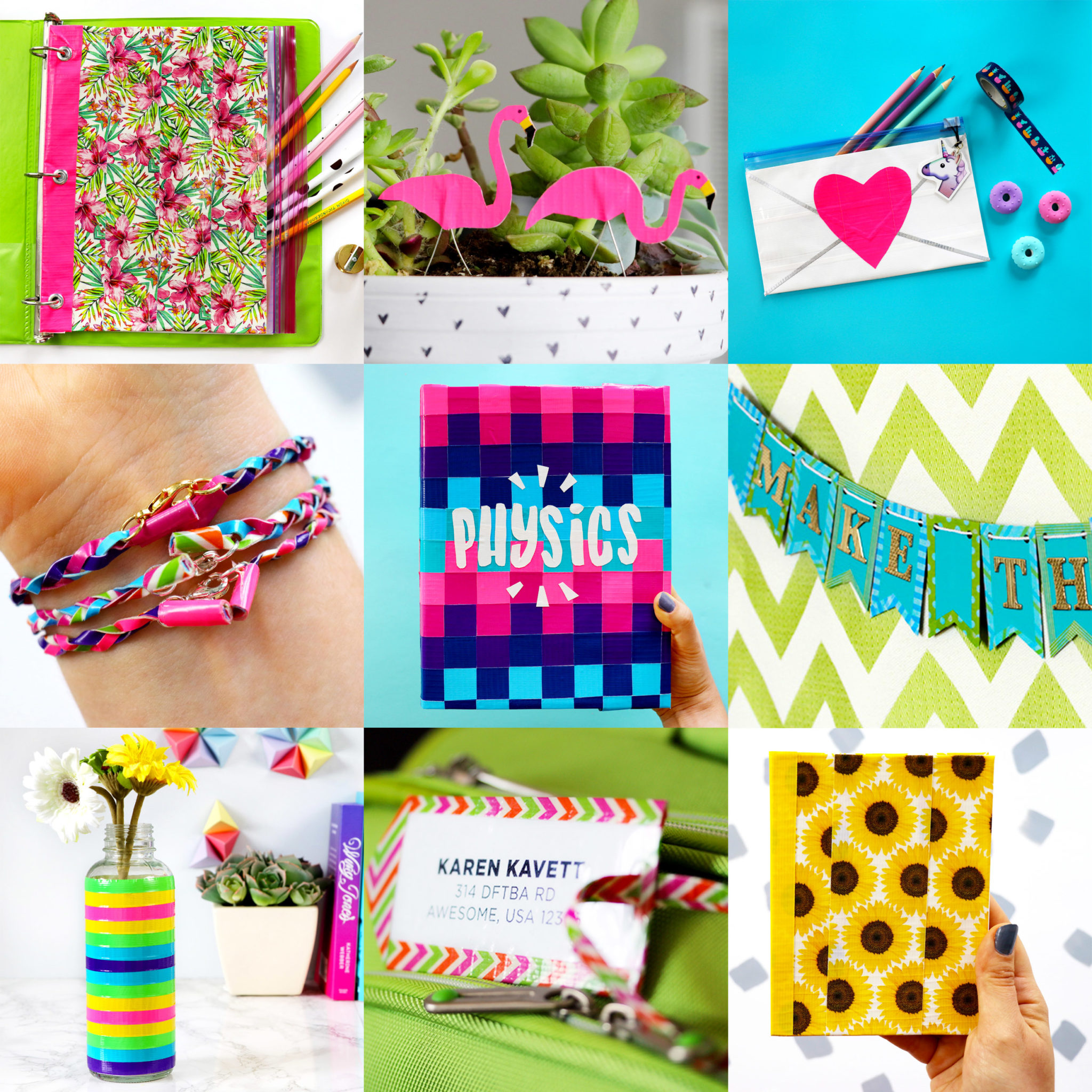 Today I'm bringing back some of my favorite duct tape DIYs that I've done over the years. Duct tape is one of my favorite craft supplies to work with, and I've done a lot of projects with it, so I'm finally sharing all of them in one place!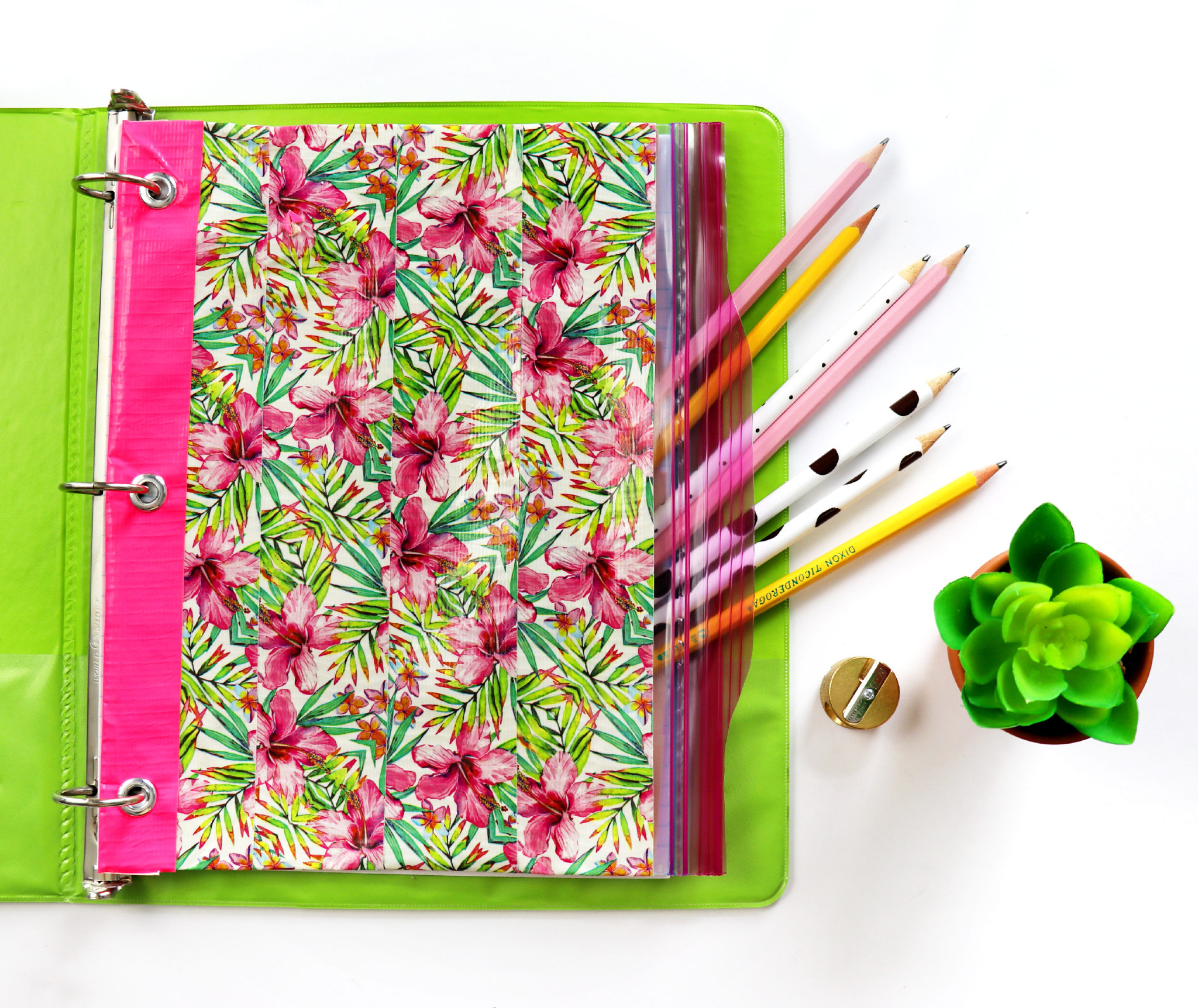 1. Ziploc Bag Binder Organizer – This is a great project to organize all of your binders and make sure you always have pens and pencils on hand.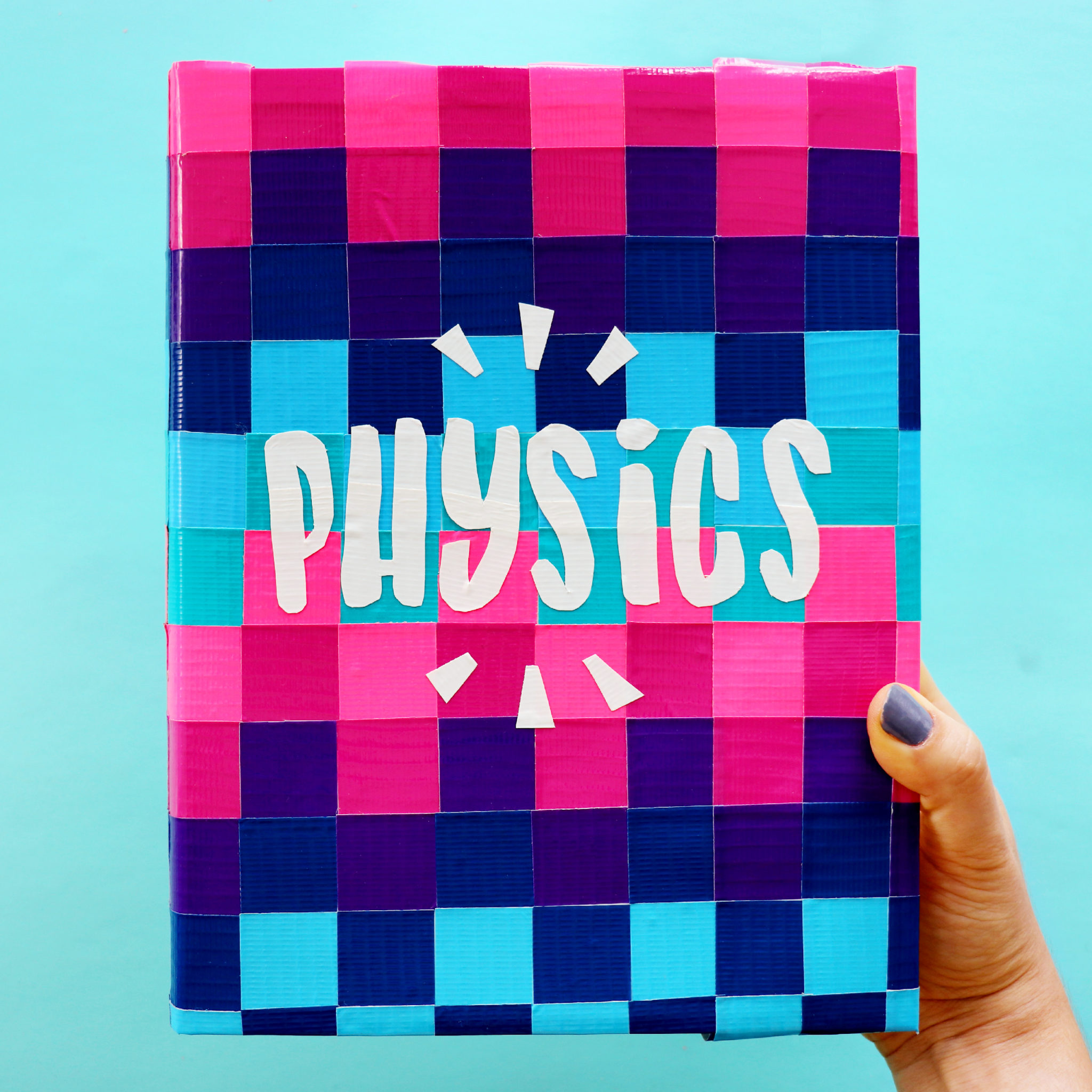 2. Duct Tape Textbook – I did an entire video on how to decorate your textbooks last year, and this duct tape design is one of my favorites.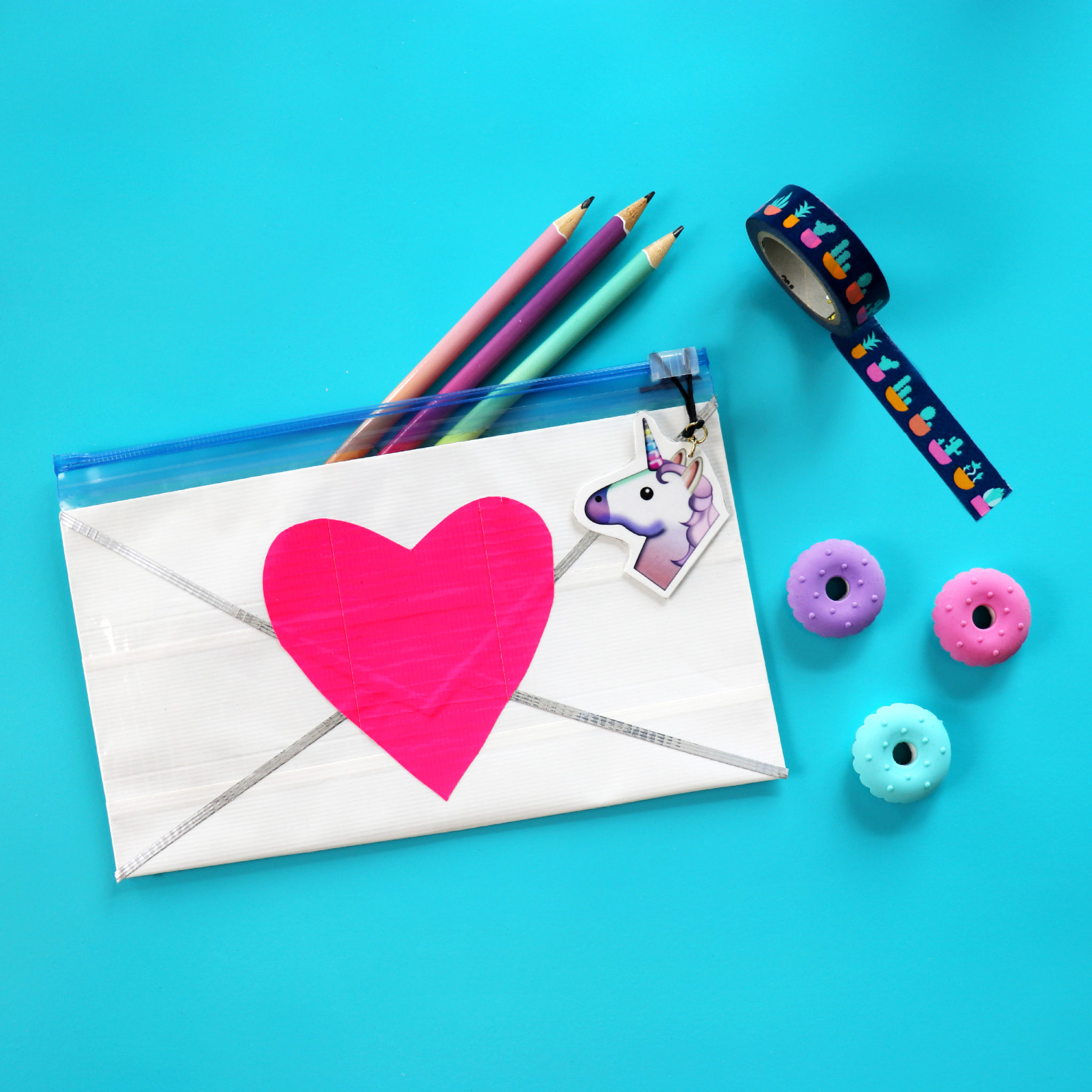 3. Ziploc Bag Pencil Holder – I love how cute this duct tape pencil holder came out, especially with the added emoji pull cord!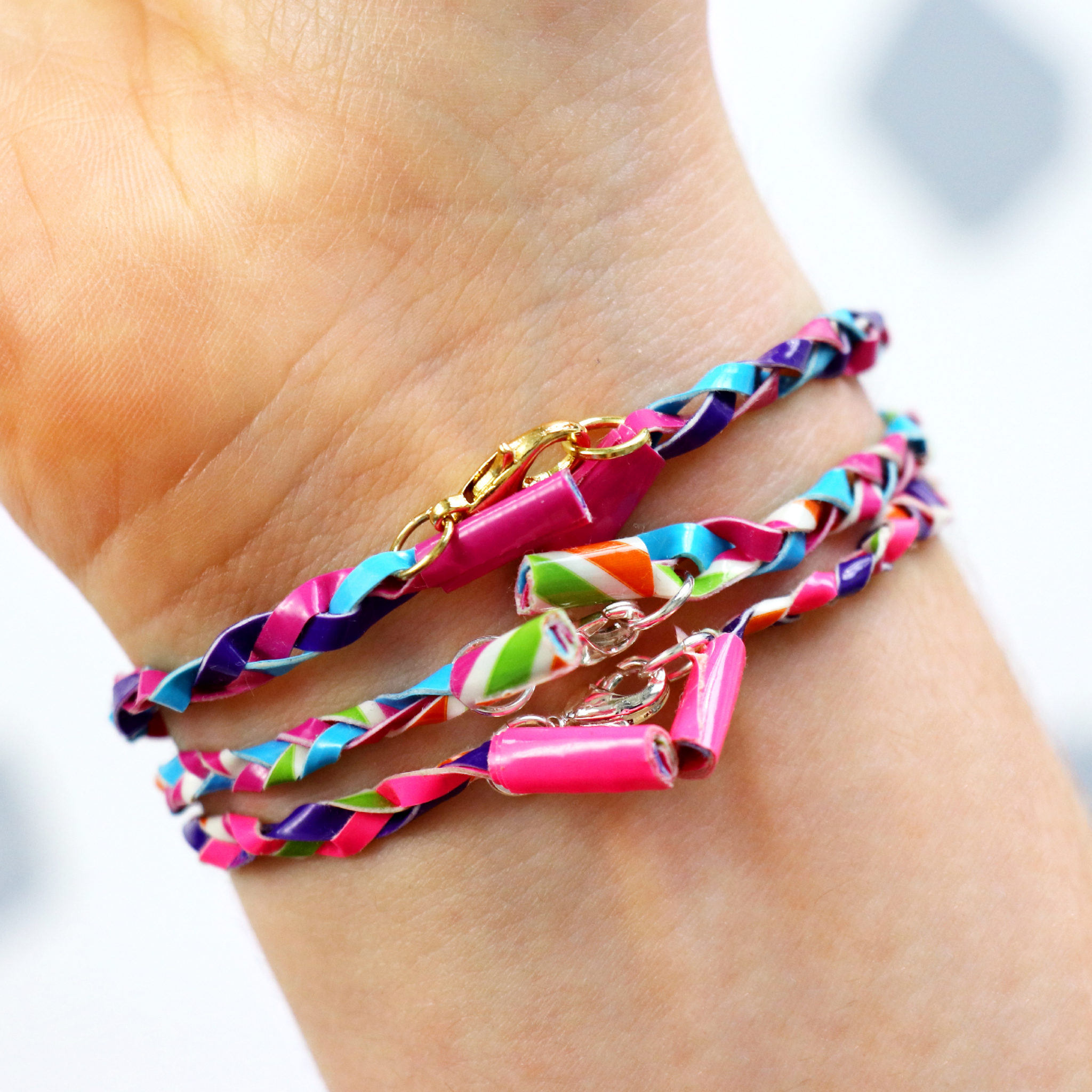 4. Friendship Bracelets – Did you know that you can braid duct tape? You can even use it to make friendship bracelets!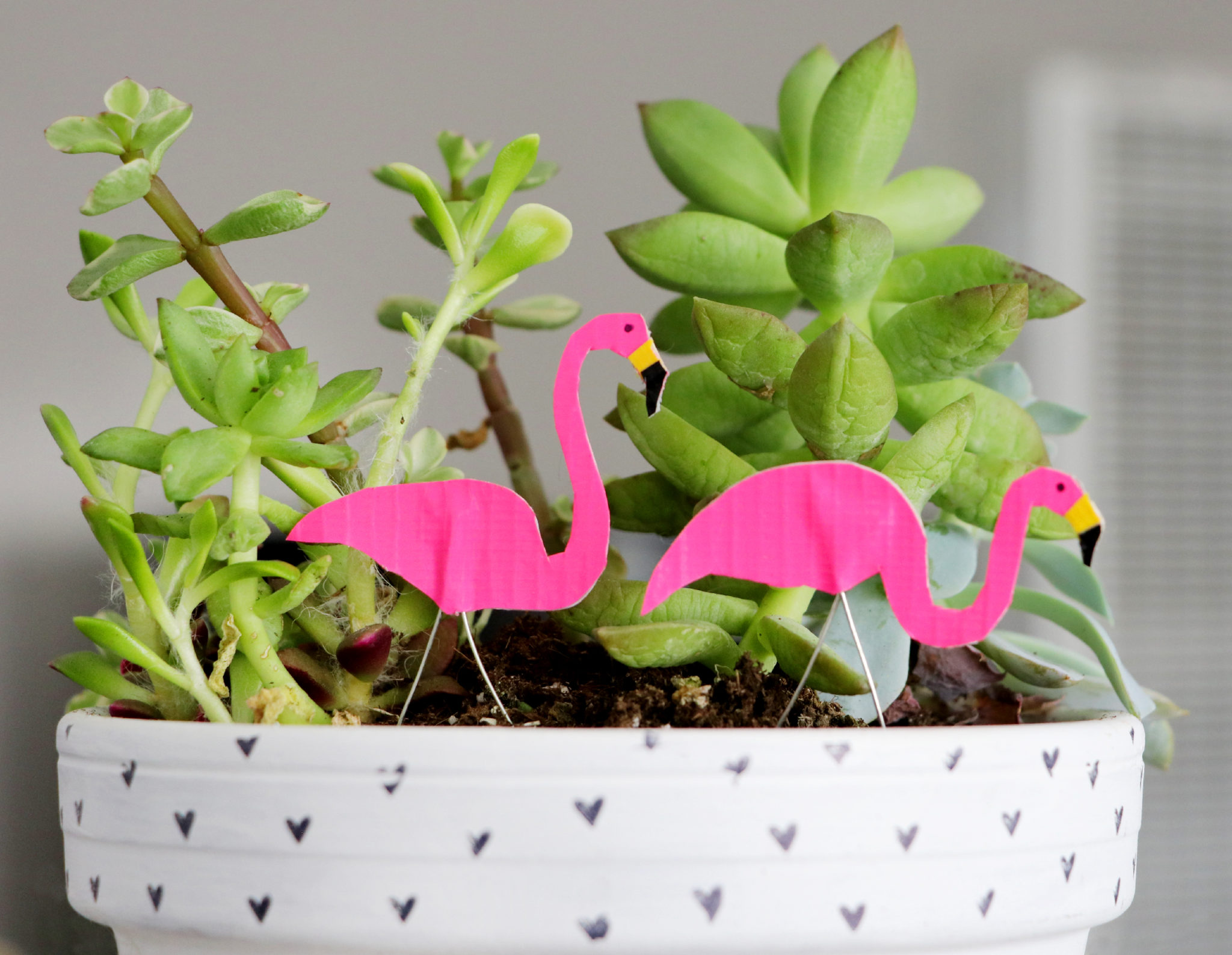 5. Mini Lawn Flamingos – I think these are the most precious things I've ever seen, and they look great in a potted plant!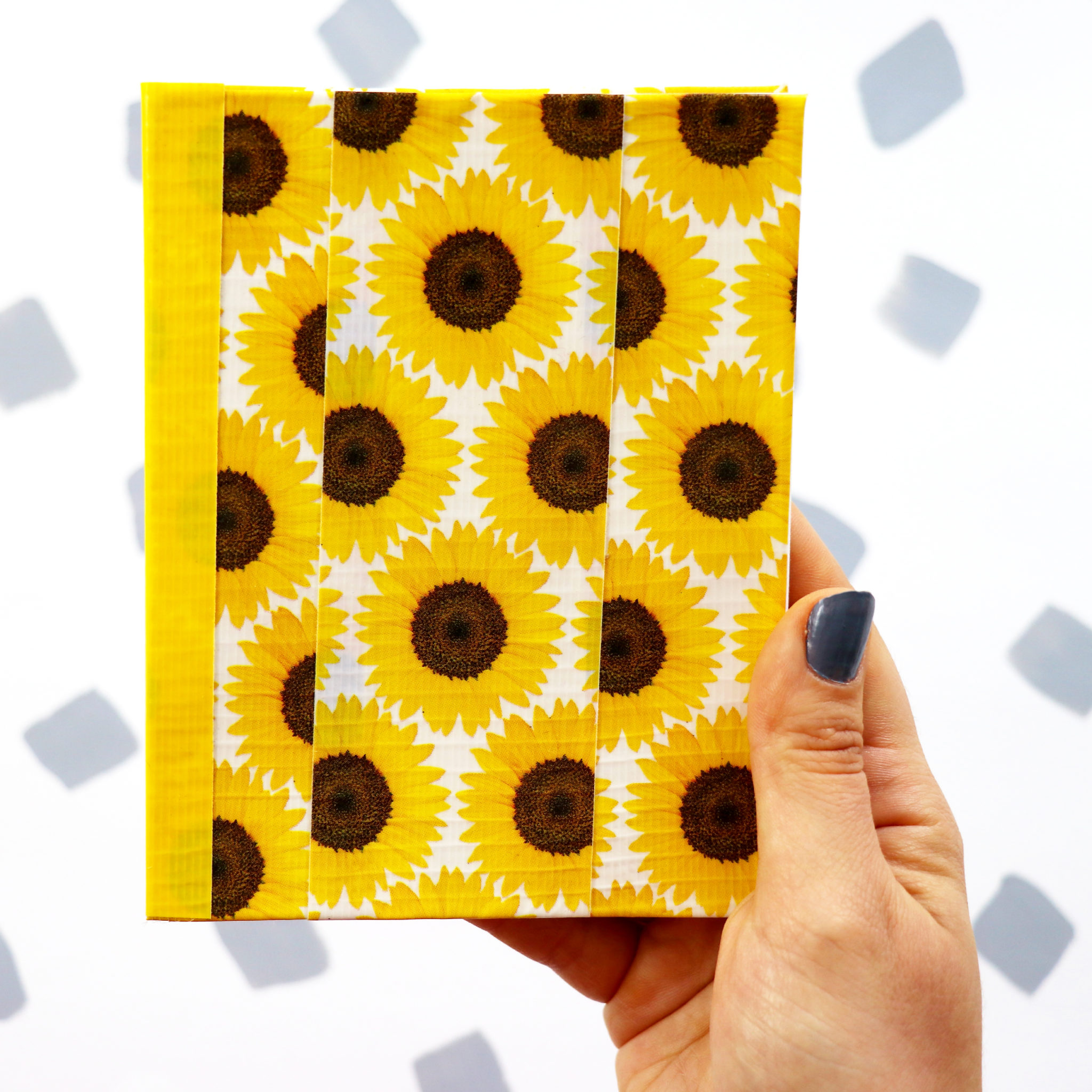 6. Duct Tape Notebook – You can make a handy little notebook to carry around out of nothing but paper, staples, and duct tape!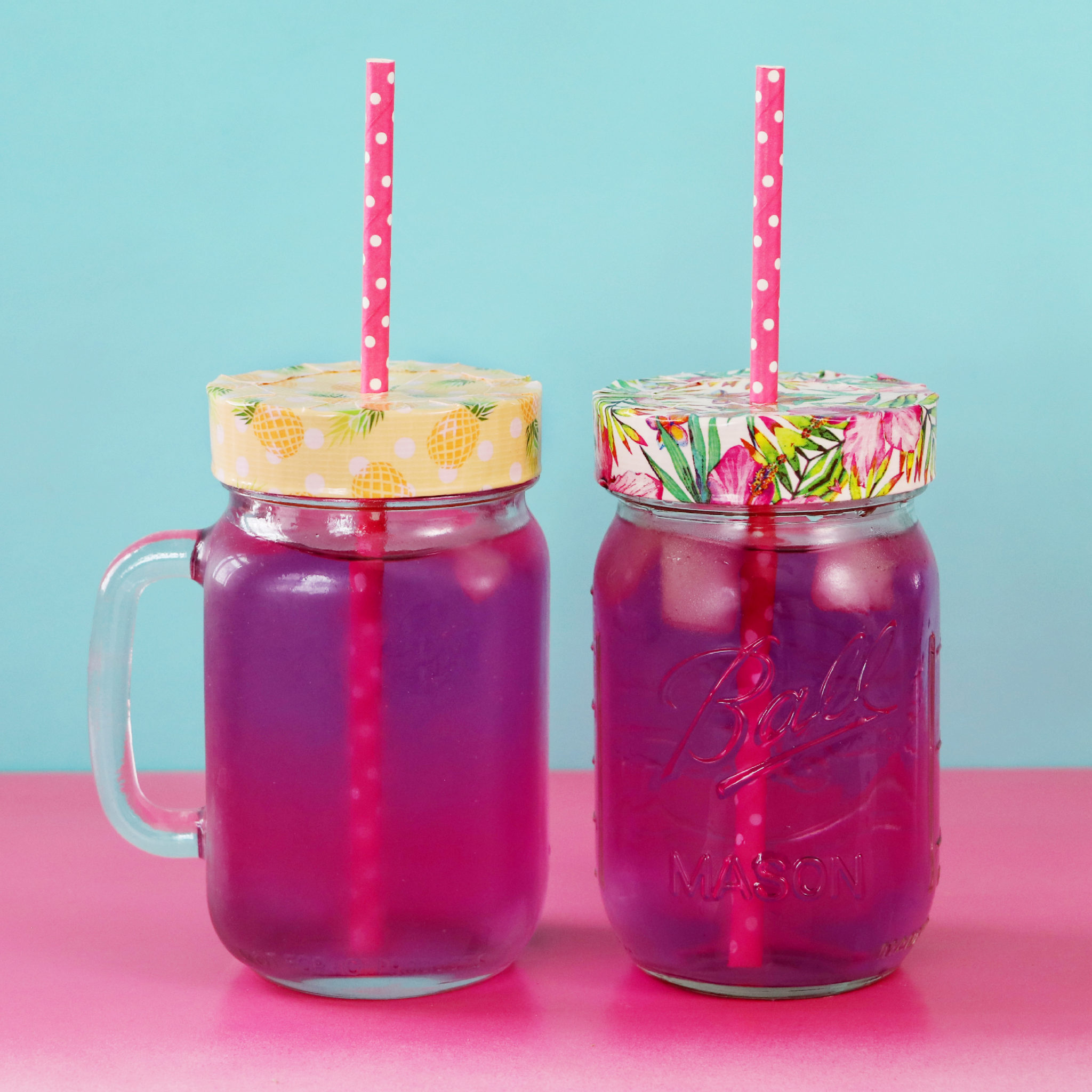 7. Drink Covers – Keep the bugs out of your drinks by making these reusable mason jar covers.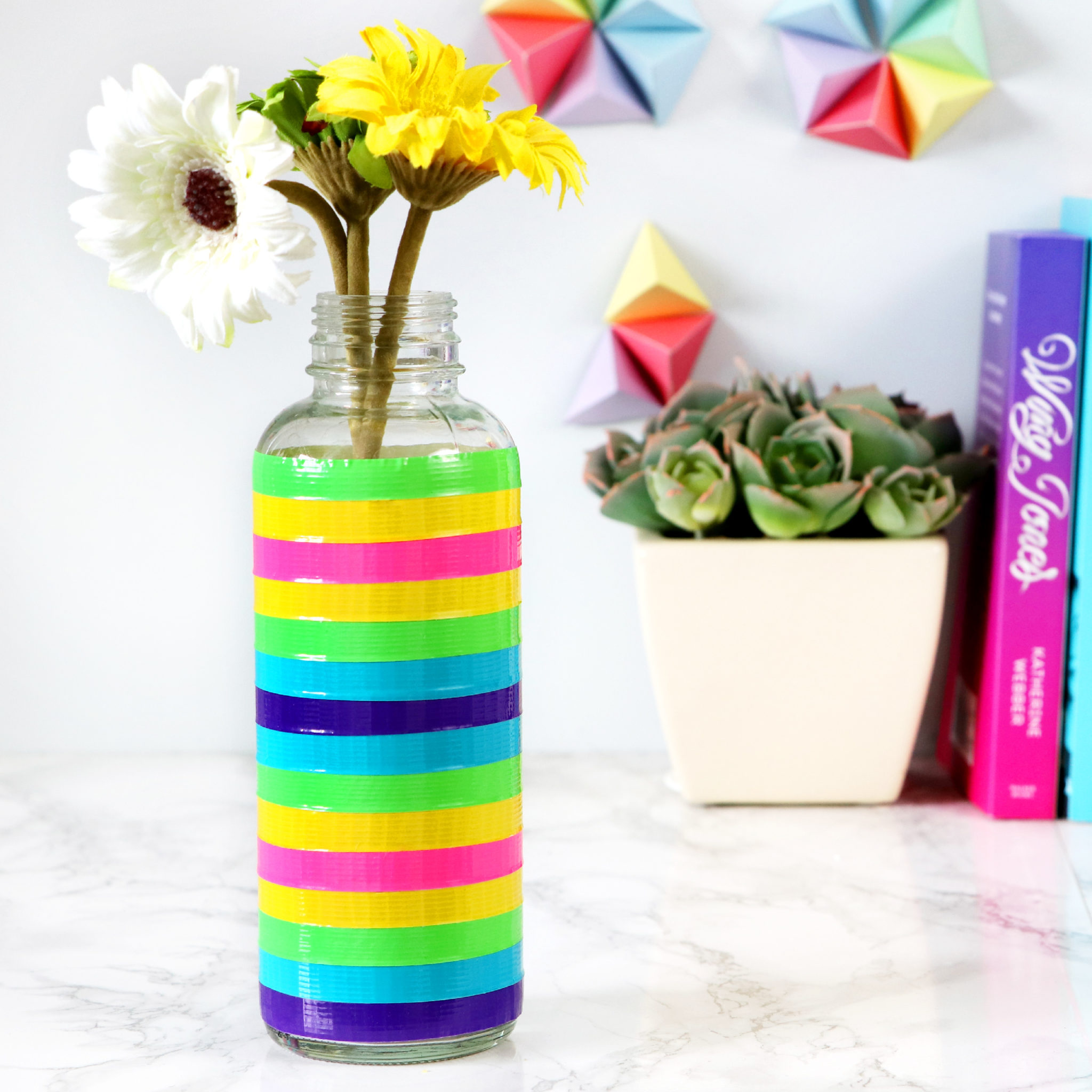 8. Duct Tape Vase – This looks fun in any room, and it recycles a glass bottle that otherwise would have just been thrown out!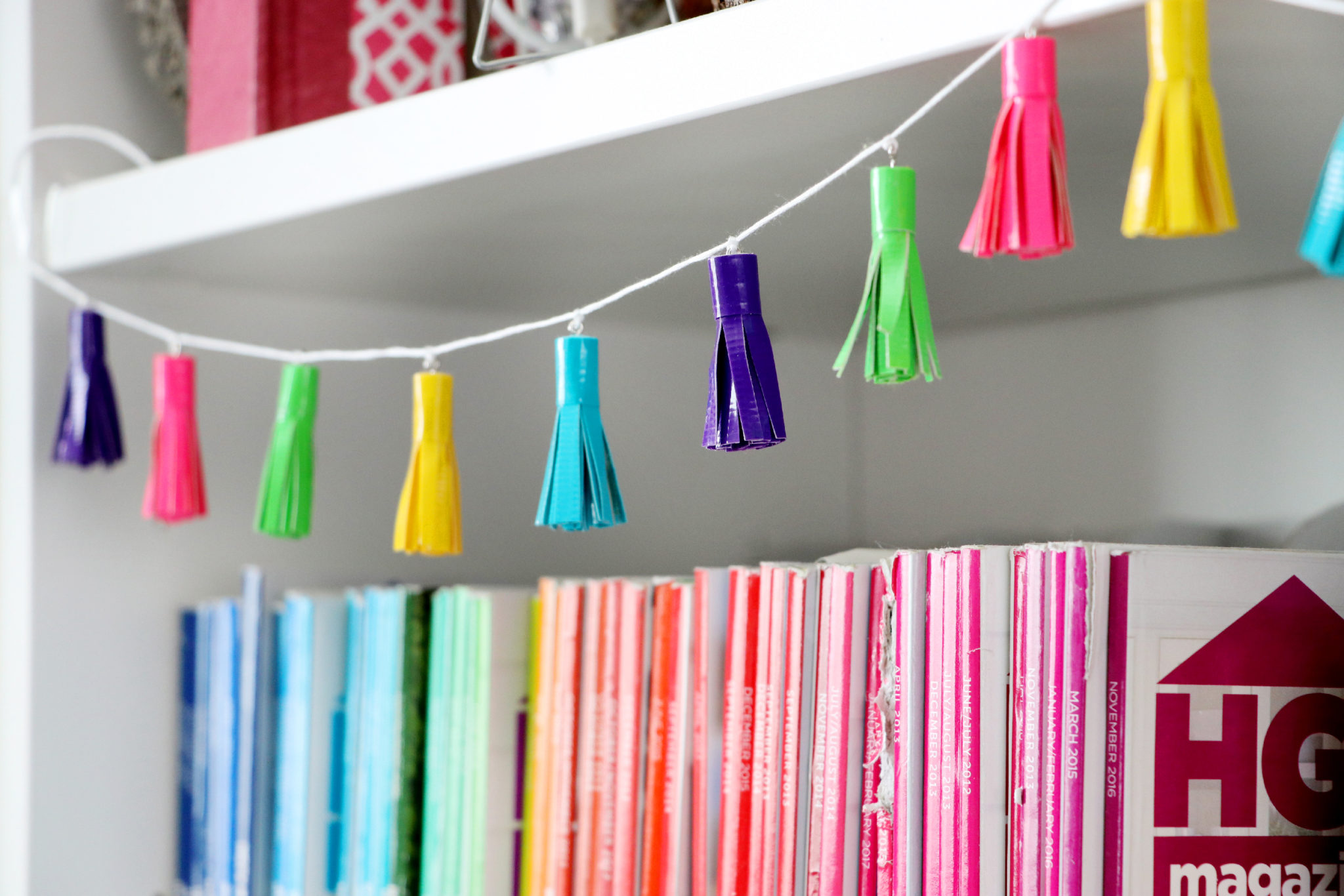 9. Tassel Garland – Mini tassels are super easy to make out of duct tape and you can use them in all kind of projects.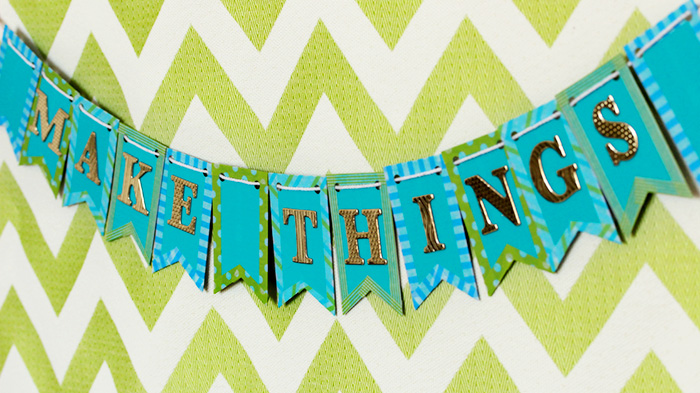 10. Business Card Banner – This is an old project but it's still one of my favorites! It's a great way to reuse old business cards that you have left over.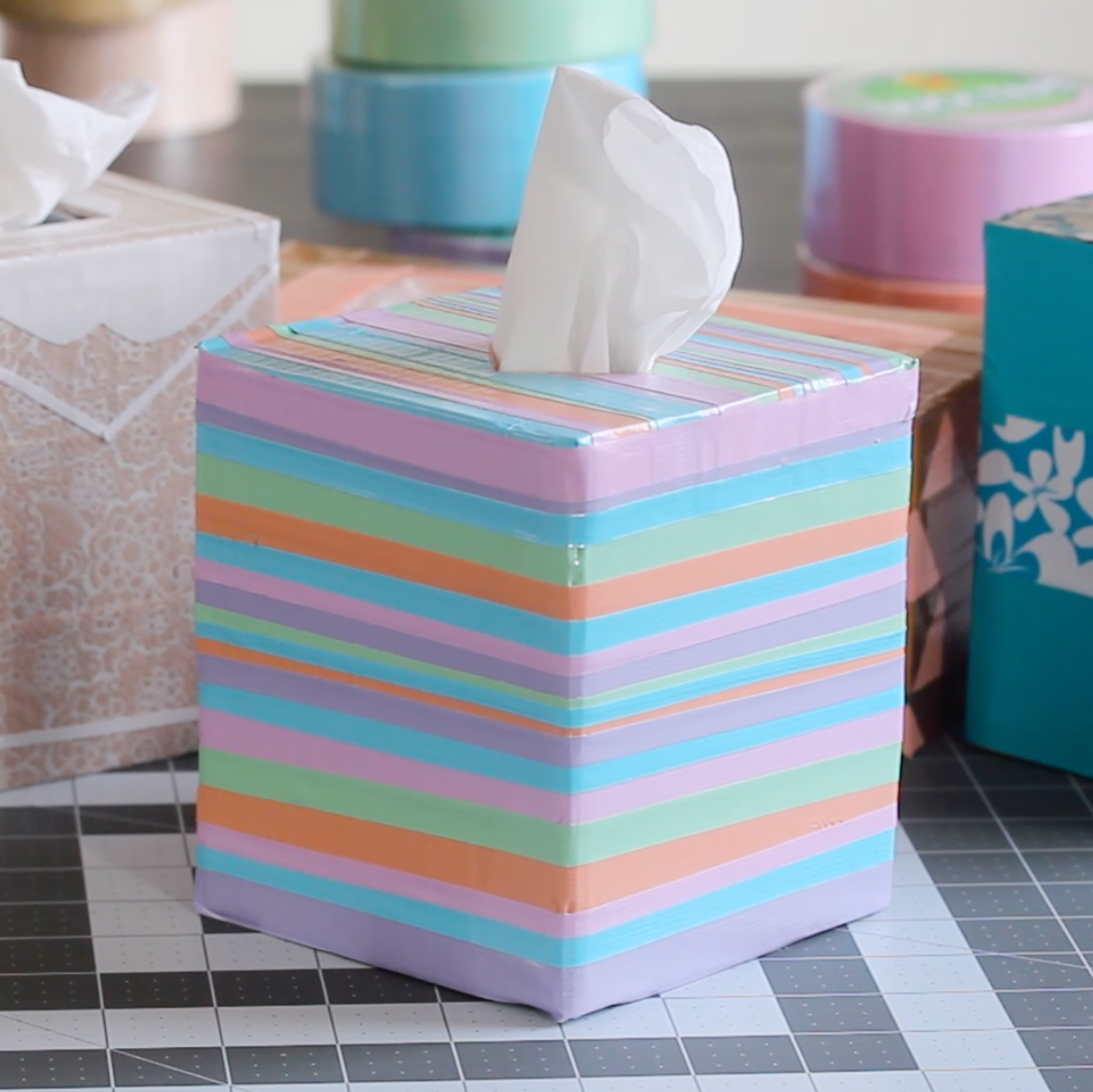 11. Tissue Boxes – Make your tissue box match your decor by making a reusable cover out of cardboard and duct tape!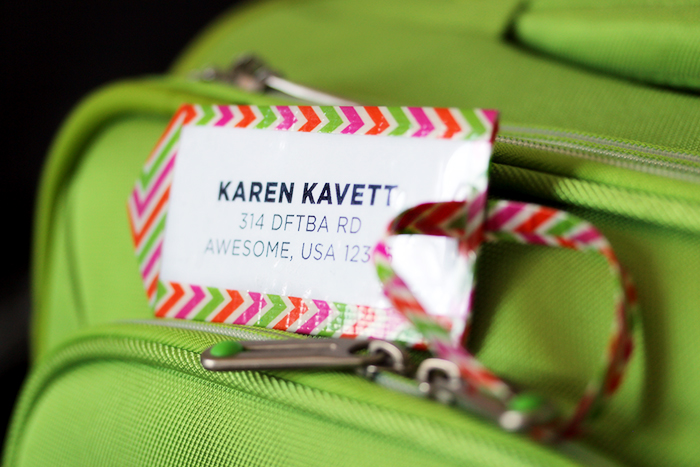 12. Luggage Tag – This is another old project, but I still think it looks great against my cute green suitcase.