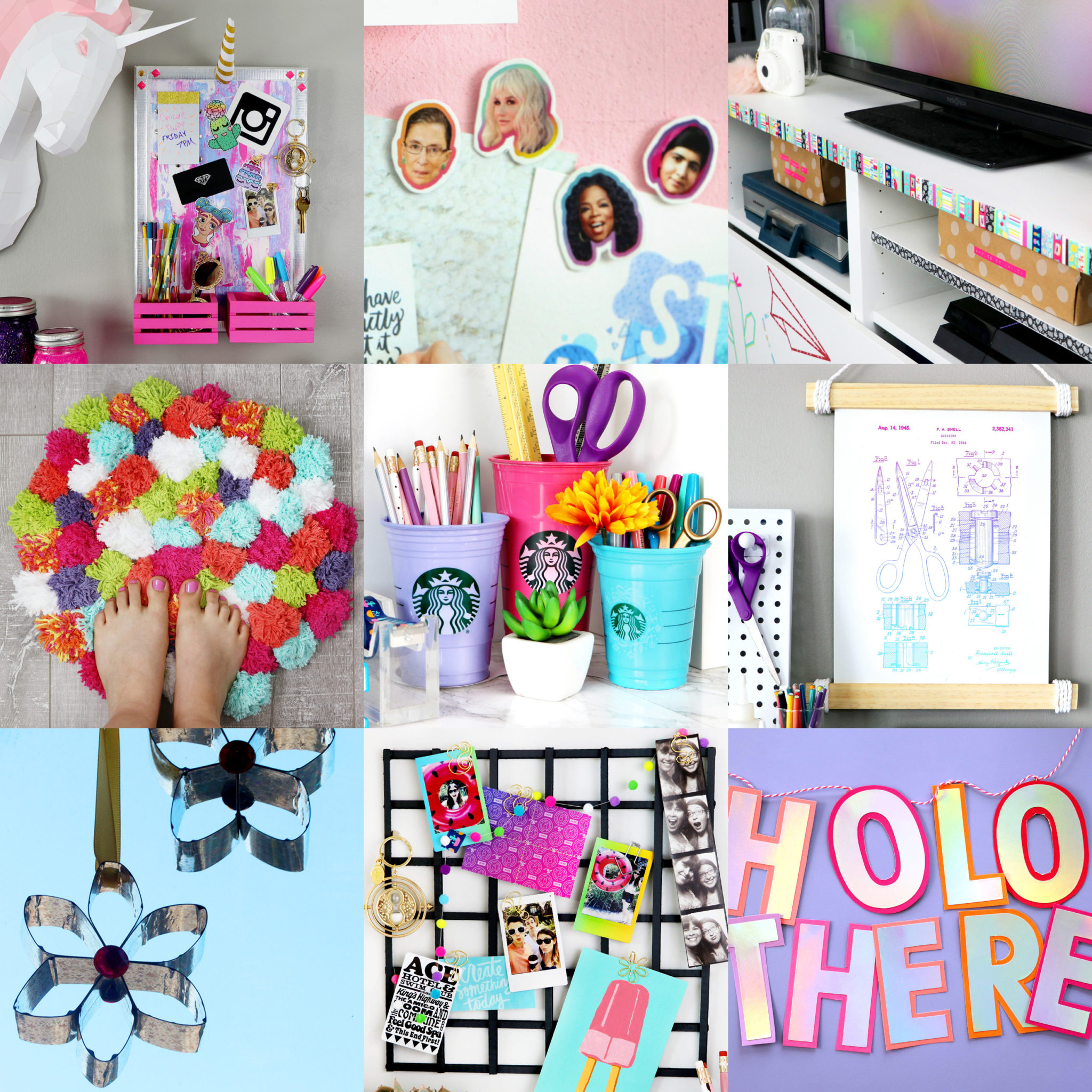 Today I have 10 ideas for decorations you can make for your dorm room! And if you don't live in a dorm room, you can definitely make these temporary decorations for any room that you live in!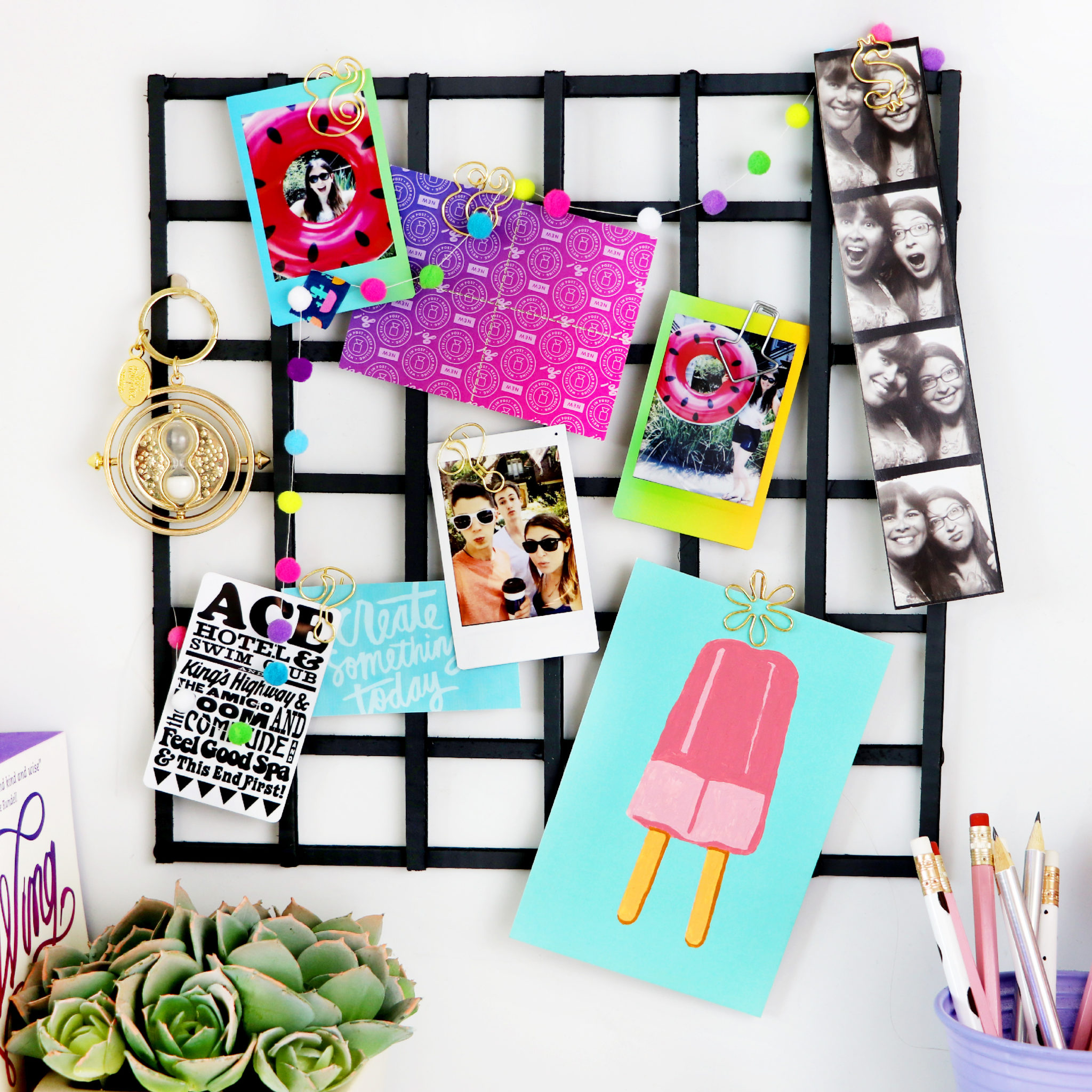 1. Cardboard Photo Grid
This photo grid is an easy way to up cycle that old Amazon box into something awesome!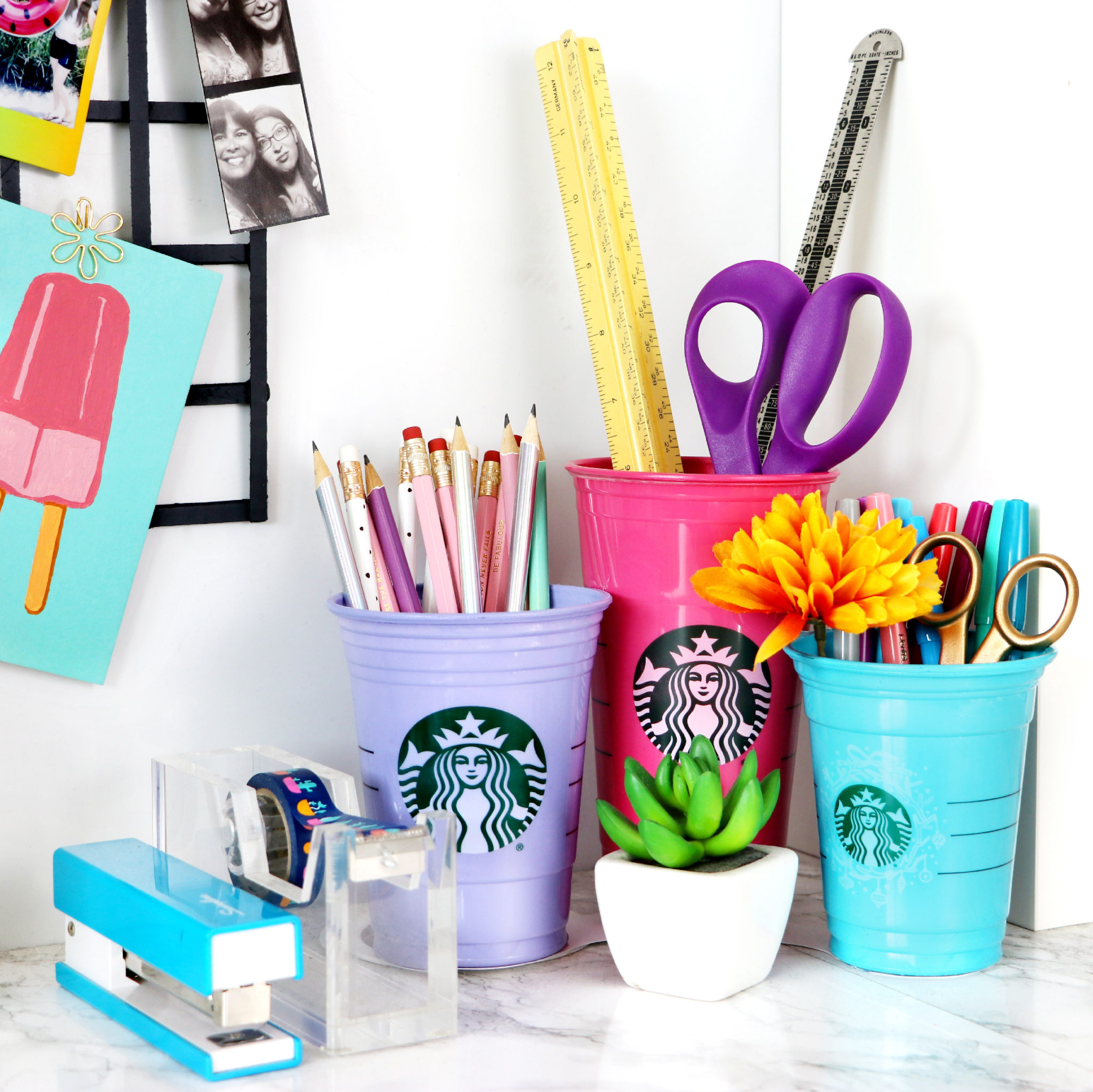 2. Starbucks Pencil Holder
If you love Starbucks, you can turn some empty cold cups into a colorful desk organizer! Because the cups are connected at the base, it can hold anything from pens to rulers without tipping over!
Get everything you need to get started with both of these projects here (affiliate link).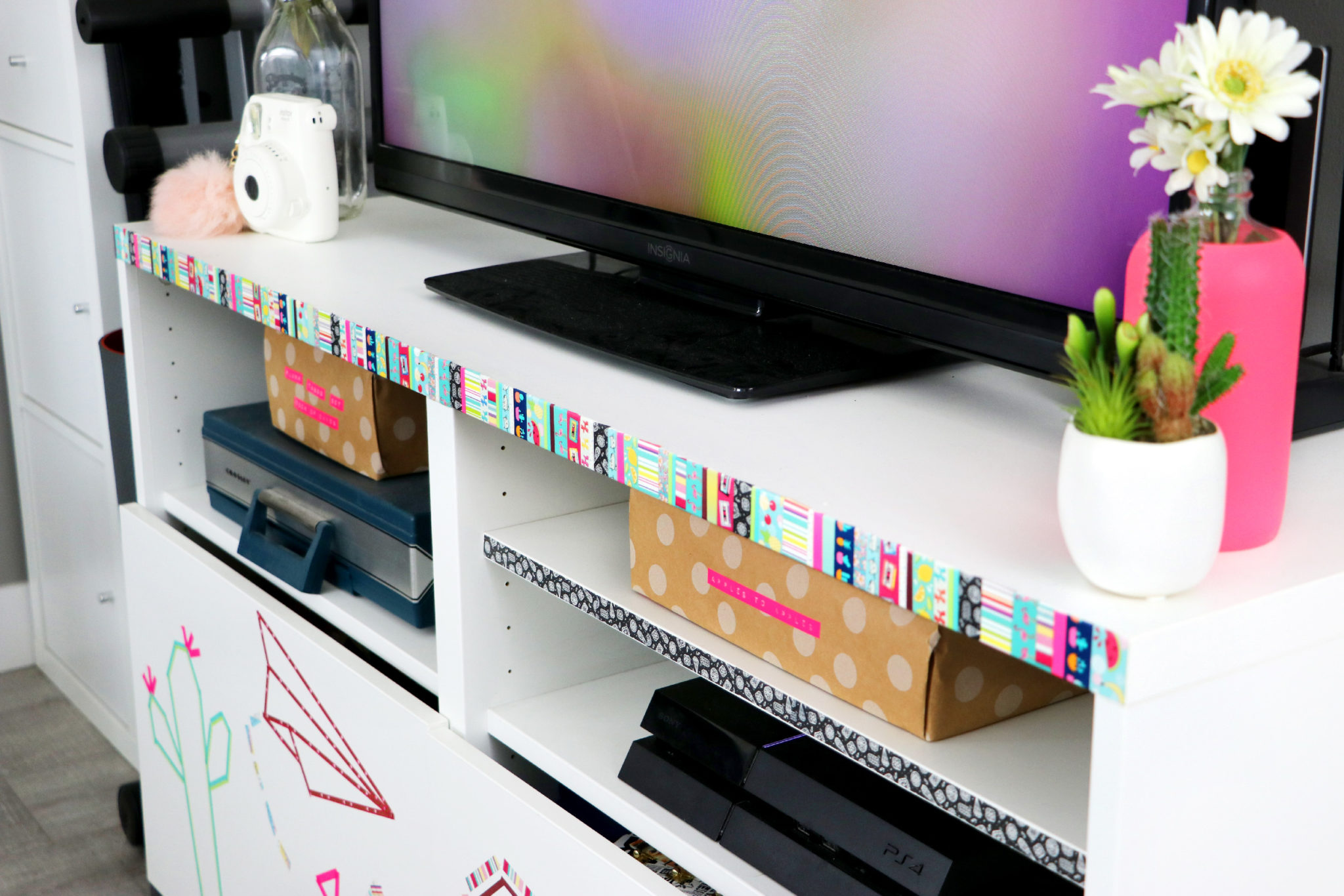 3. Washi Tape TV Stand Makeover
If you feel like your dorm could use some color, but don't want to make permanent changes, washi tape is a great solution! Not only does it come in tons of colors and patterns, but when it's time to move it's easily removable!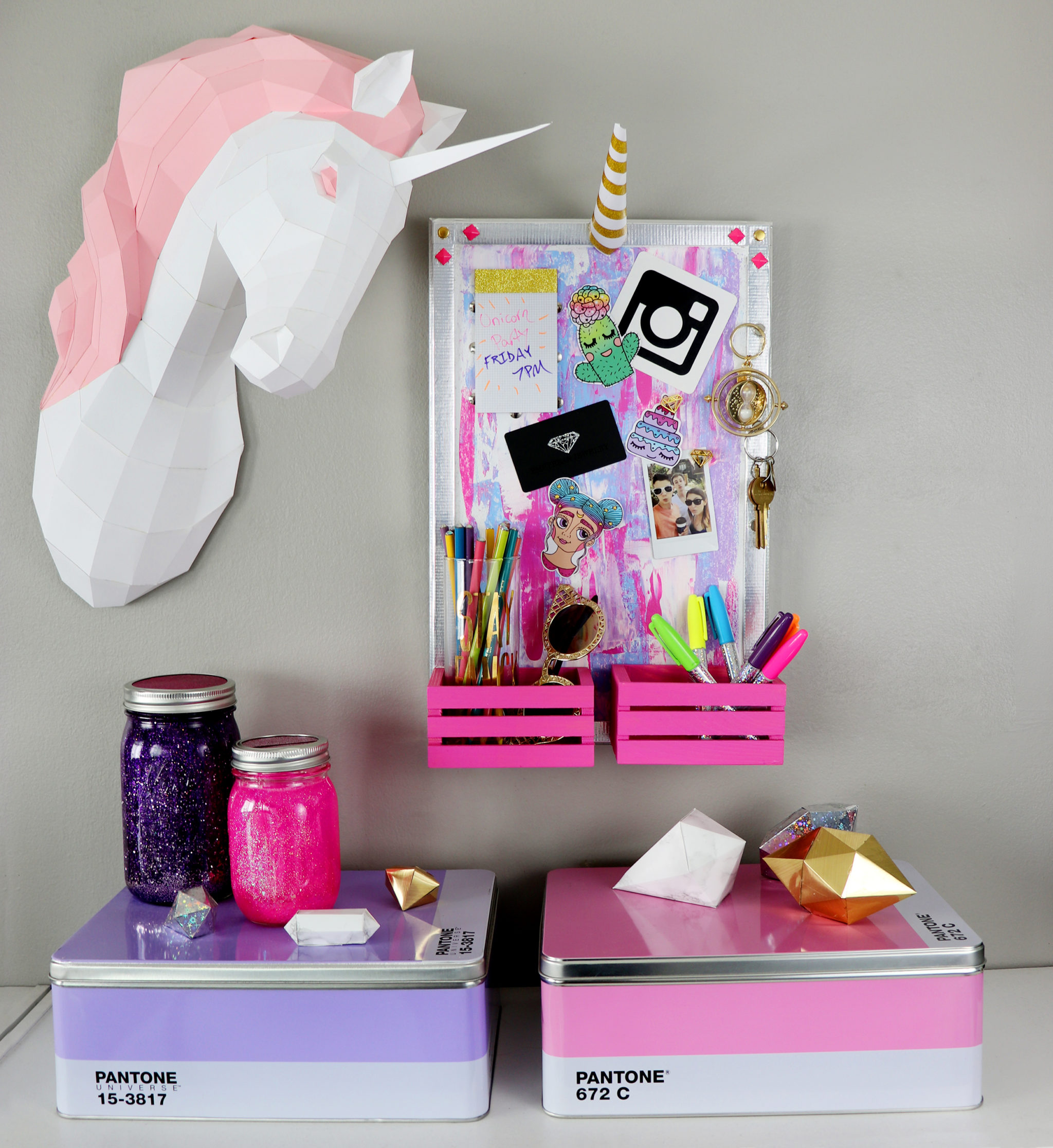 4. Unicorn Wall Organizer
This unicorn wall organizer is part cork board, part storage box, and all magic.
Grab the supplies and make your own here (affiliate link).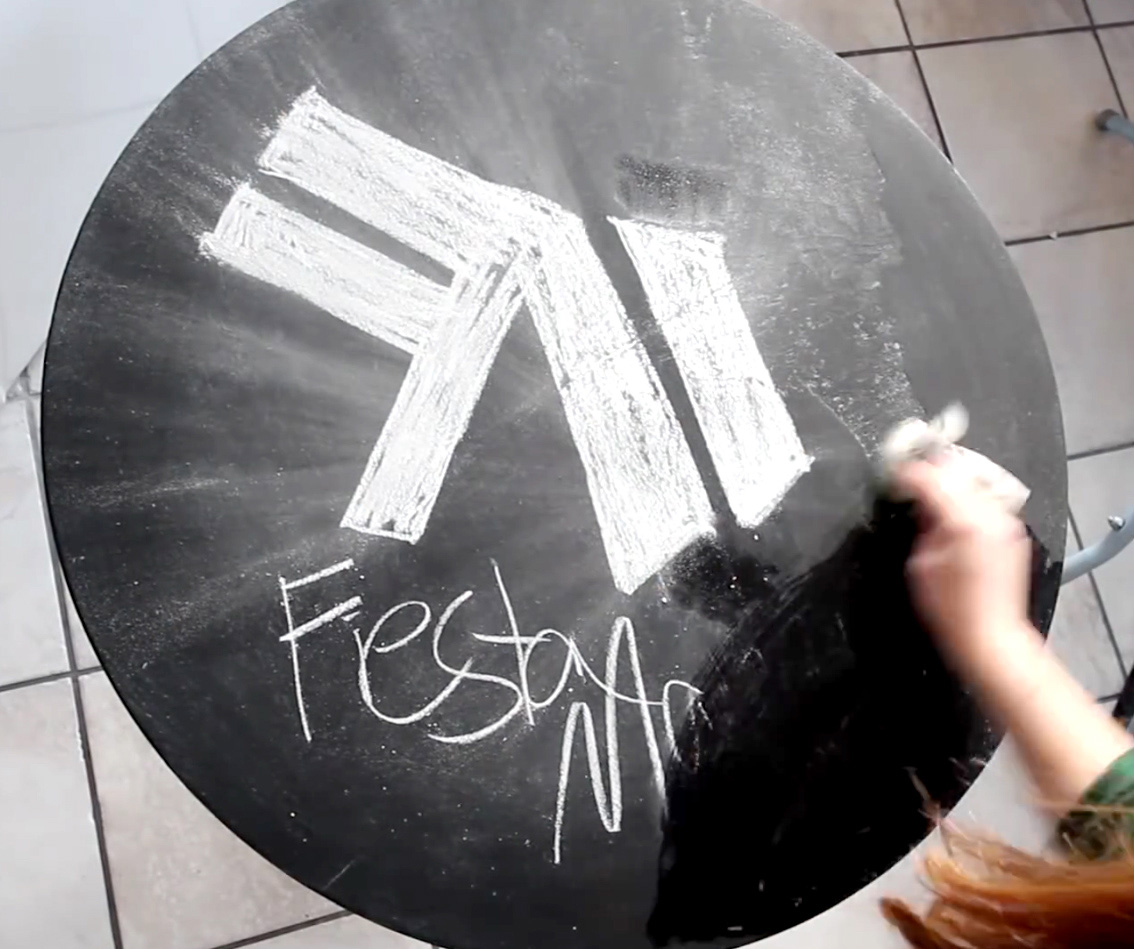 5. Chalkboard Table
Give an old table new life with chalkboard paint! Use it as a quick place to jot down reminders, grocery lists, or play tic tac toe with friends!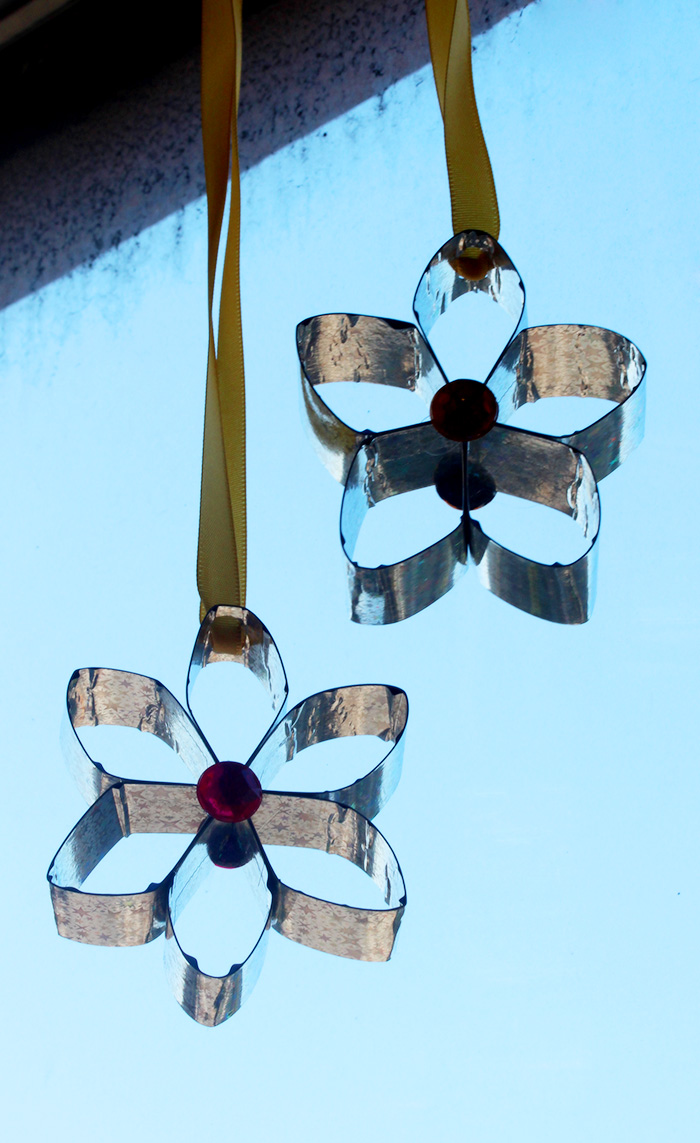 6. Business Card Flowers
Have some old business cards laying around? Turn them into these hanging flowers!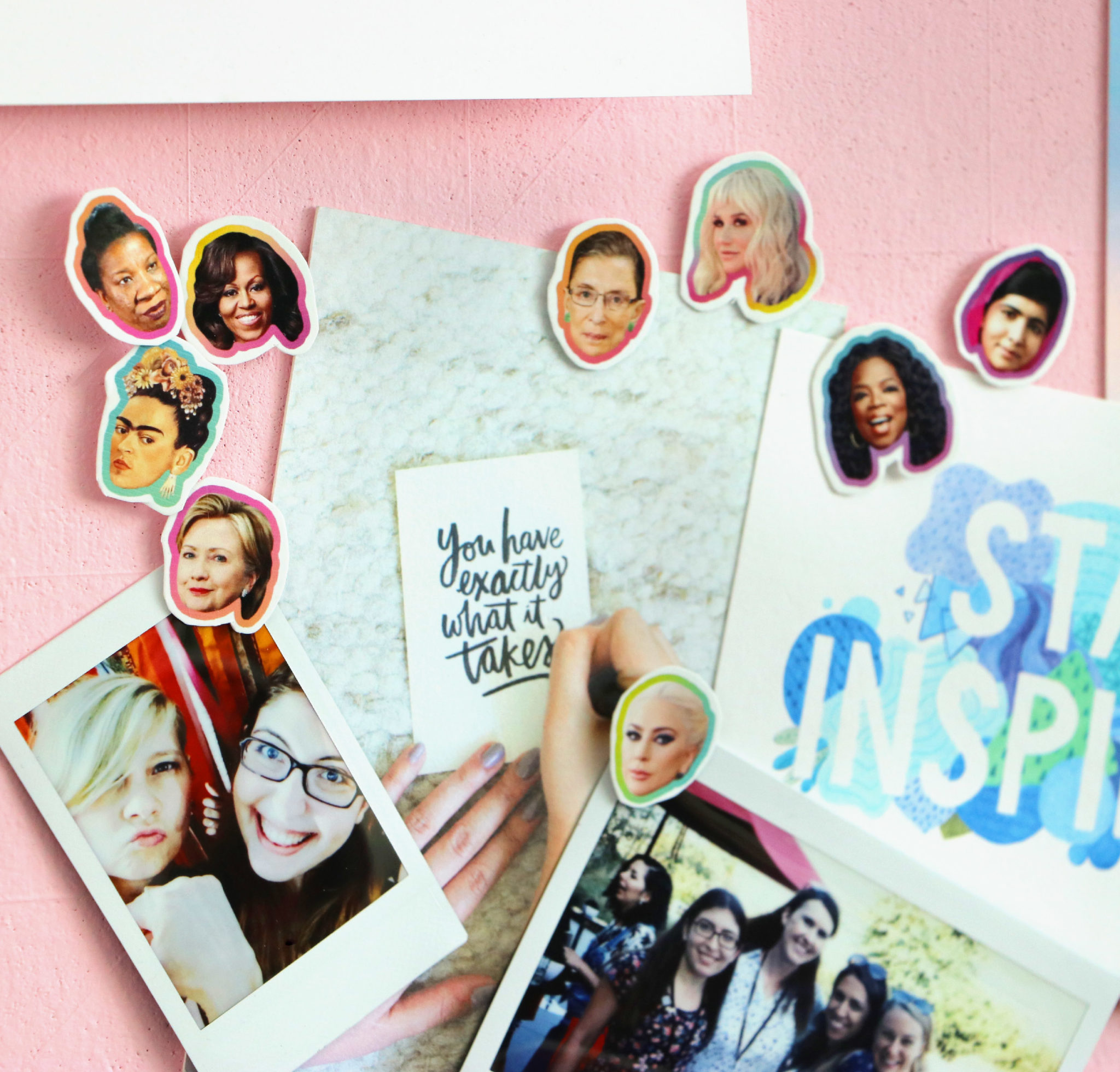 7. Feminist Thumbtacks
These feminist thumbtacks will keep you both organized AND inspired!
All of the supplies you need to make these and two other awesome feminist DIYs can be found here (affiliate link).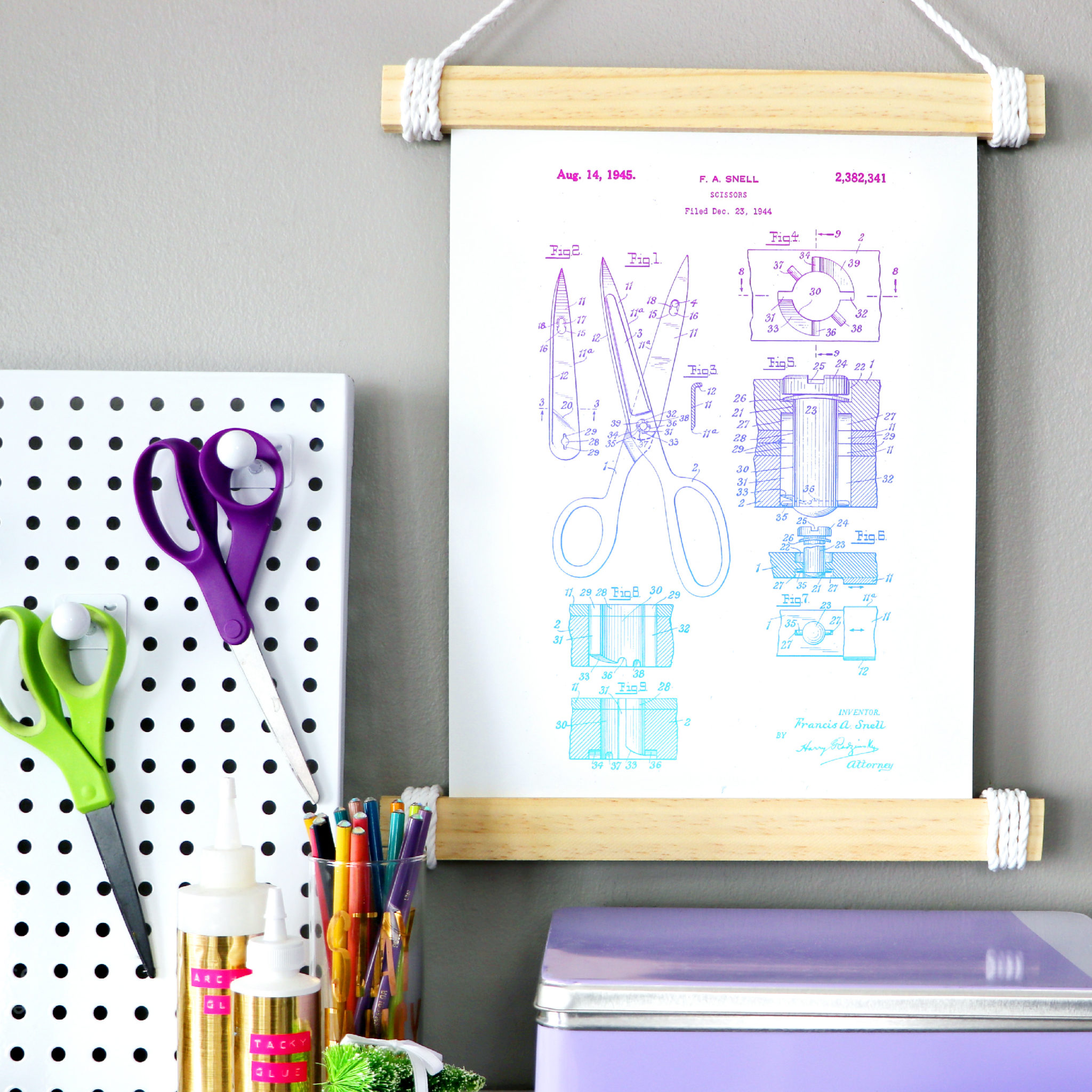 8. Patent Wall Art
Fun fact: patents are actually part of the public domain, and they also make awesome wall art!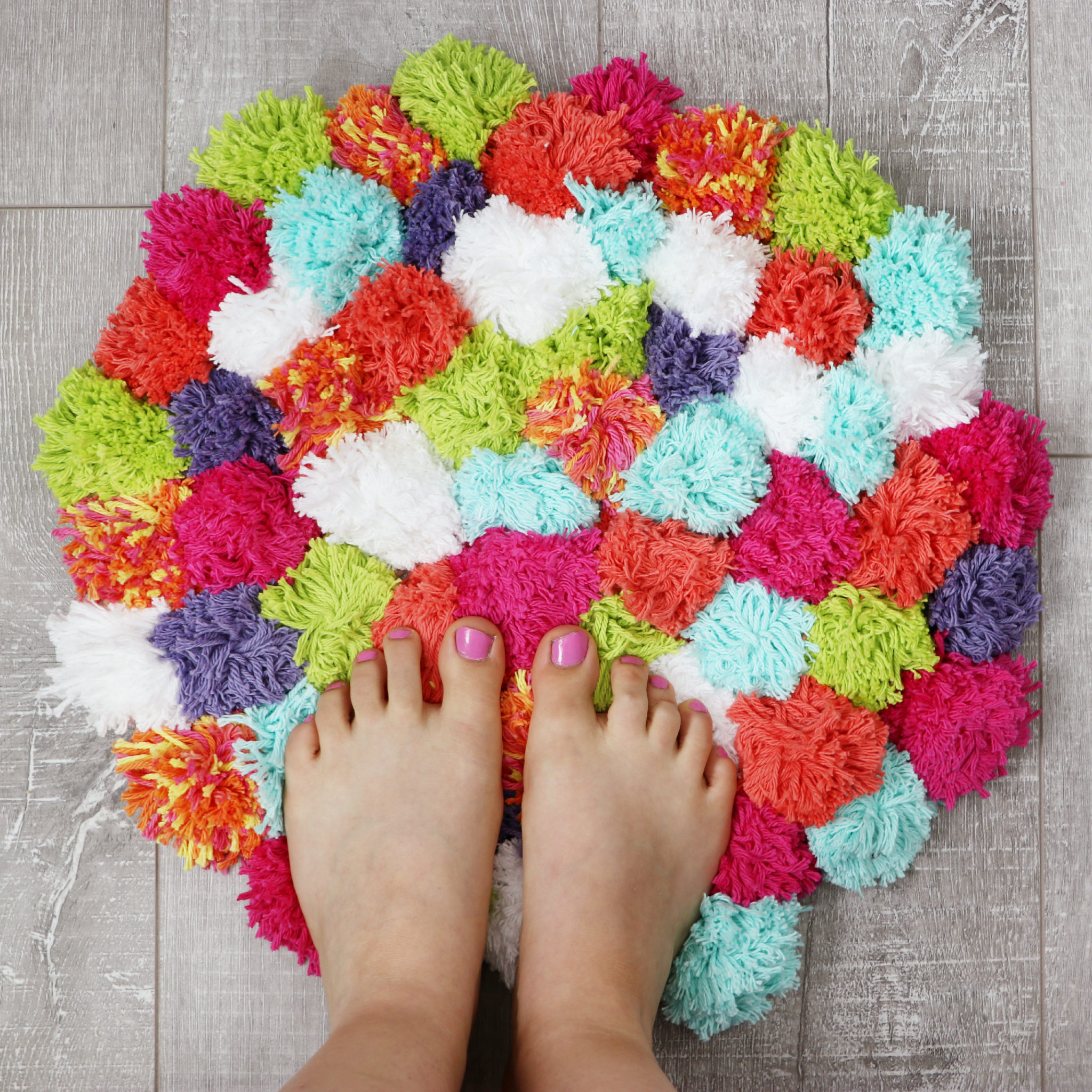 9. Pom Pom Rug
This pom pom rug is made using yarn and a rug pad – it took awhile to put together, but the result is so cute and cozy!
Make your own cozy rug (and the other crafts from the video) with the supplies listed here (affiliate link).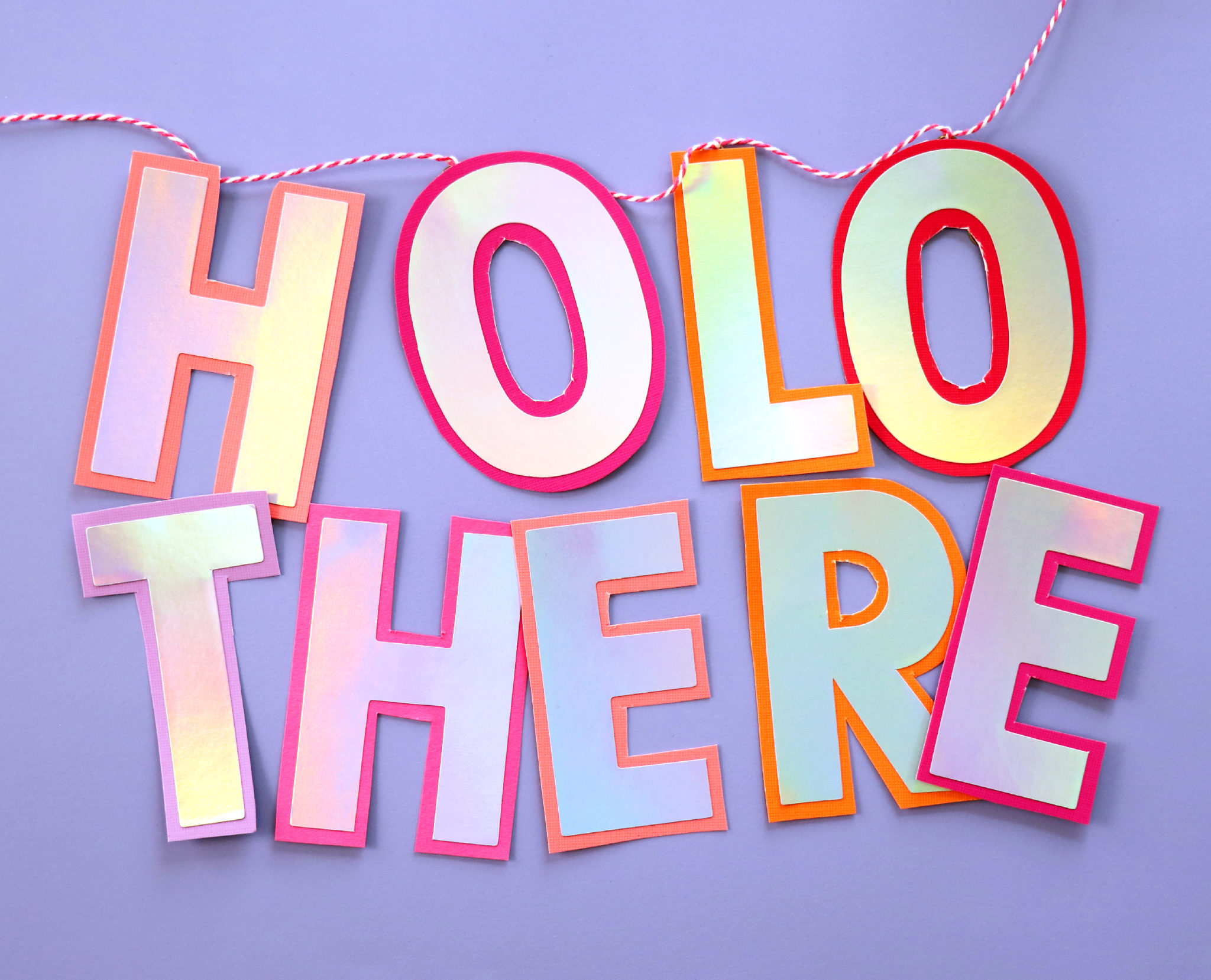 10. Holographic Letter Banner
Every dorm needs a holographic letter banner! The letters are easy removable/interchangeable, so you can change it up whenever!
Get all the supplies you need here (affiliate link).
I hope these gave you some ideas on how you can DIY decorate your own space!