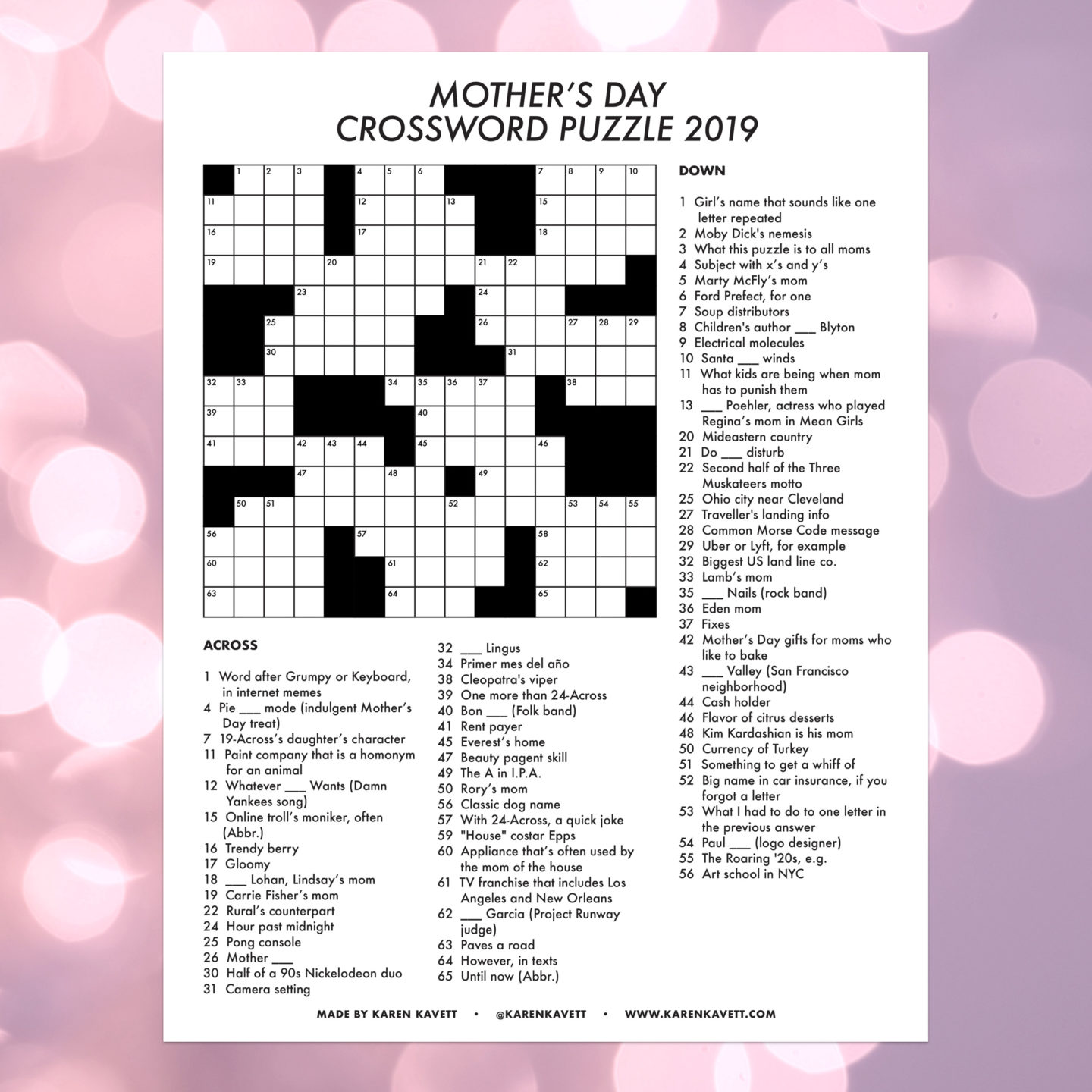 Happy Mother's Day! Just like I've been doing for the last few years, I decided to make my mom a themed crossword puzzle, and of course I have to share it with all of you too. If you want to do more of my crossword puzzles from previous years, you can see all of them here.
You can download this year's puzzle here.
Good luck, and be sure to let me know on Instagram or Twitter how you did with it!