This week I wanted to try something a bit different, and so I figured out how to do time lapse with my camera. I still had a huge empty wall in my new apartment, so I decided to put together a time lapse video of myself hanging up a large collage of posters, maps, postcards, tape, ribbon, string, and more. You can check out the video above, a bonus deleted scenes video below and then more photos beneath that with links to where I bought a lot of the posters and other stuff!
The music in the video is Too Young by my friend Joseph Birdsong. You can purchase the song and the rest of his music on iTunes or Amazon if you like it.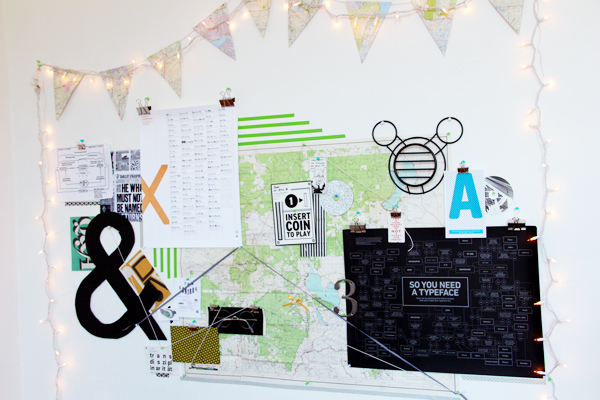 The last frame of the time lapse photo series. There were 866 photos in all!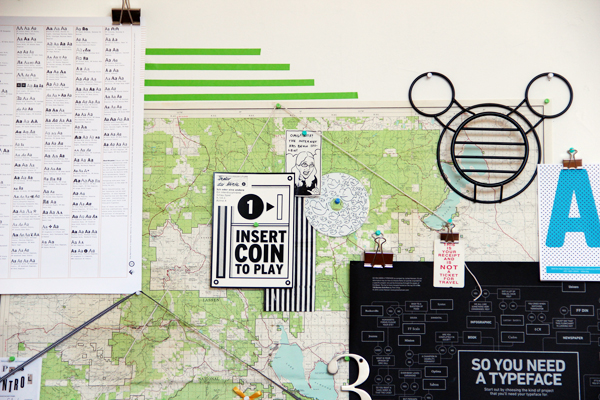 If anyone knows what that Mickey Mouse-shaped metal thing is supposed to be used for, please let me know.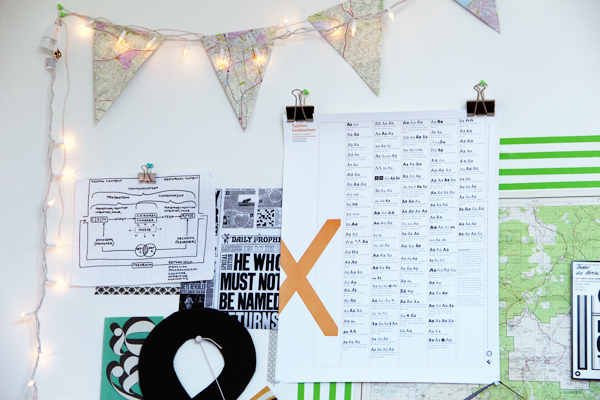 Here you can see a page of Daily Prophet covers, which I literally just photocopied out of the Harry Potter Page to Screen book. If you see a design you like, and the colors aren't terribly integral to it, just photocopy it and save it for your own inspiration folders.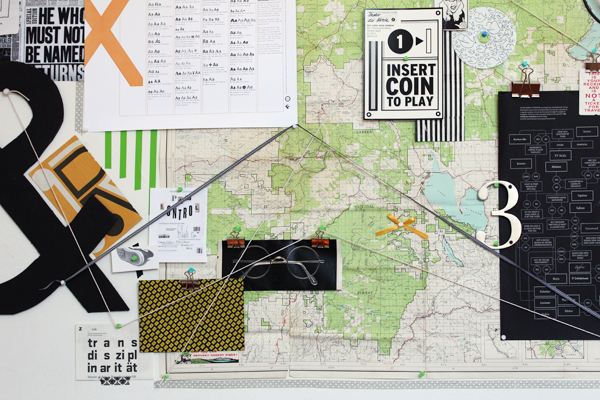 I'm so happy the string and ribbon overlays worked out. I think they really complement the map and add a lot more texture to the whole thing.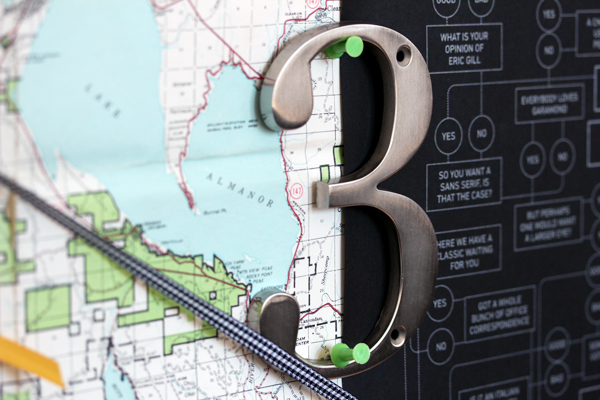 I picked up this house number in a hardware store a few months ago. I just think it's a really lovely piece of 3D typography.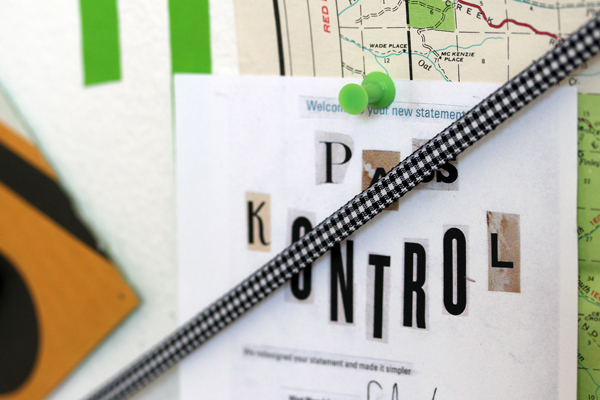 This is a flyer that I picked up in Brooklyn a few years ago. I don't even know what it was for, but I just love the hand-collaged design.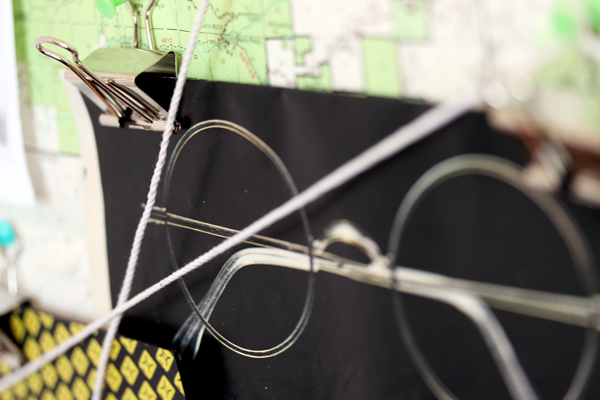 Harry Potter's glasses, cut out of a magazine and sent to me by my mom. Incorporating nerdy references into designs like this can be really subtle but still look really nice.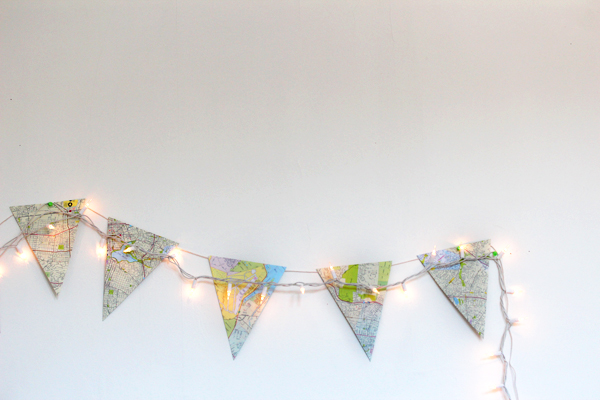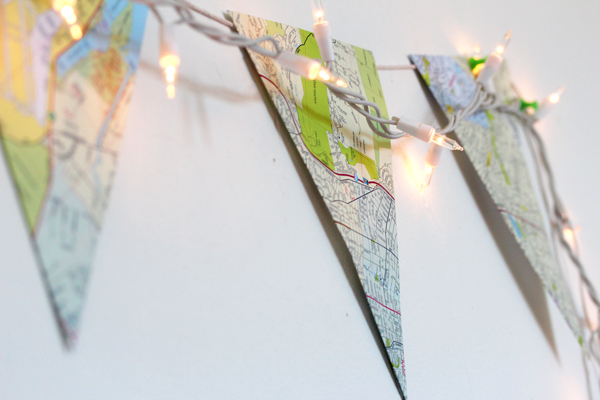 I'm so happy with how this map flag banner came out. The map I cut it out of was just a map of Oakland, but it had really nice colors and textures.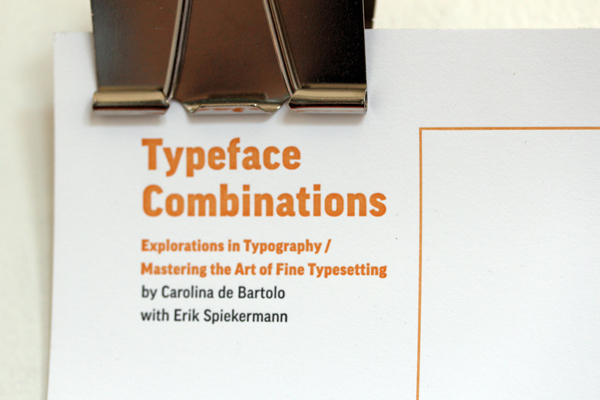 The Typeface Combinations poster, designed by Carolina de Bartolo and Erik Spiekermann. I picked it up at a design event that FontShop had a table at – they were just giving them away for free! You can buy the poster here on Etsy and see all of the typeface combinations on this website.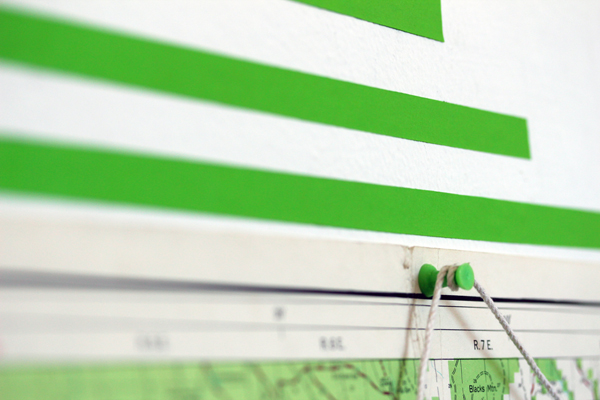 I love using artist's tape on the wall, since it's not sticky enough to leave any residue. I learned my lesson when I was a teenager to not use duct tape on the walls – someday I'll share that whole story!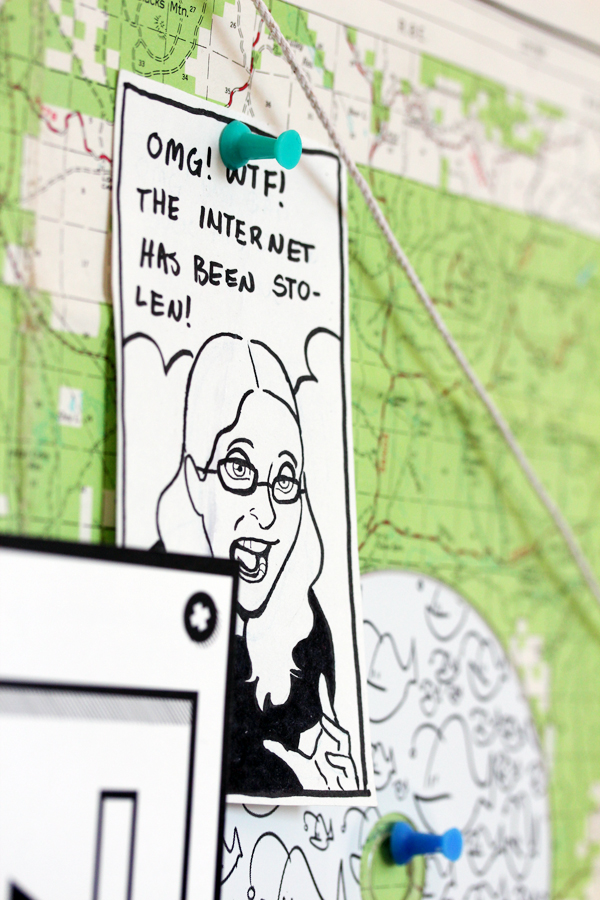 An illustration my roommate did of me back in college. She goes by LoriDays online, and she also makes videos on YouTube!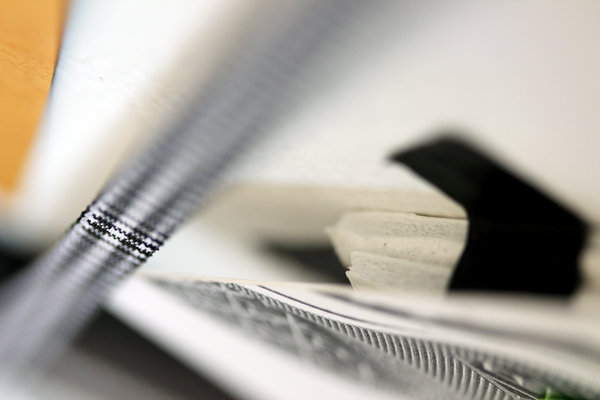 It's kind of hard to see what's going on here, but I was trying to illustrate how I got some of the postcards to stand out from the wall. Basically, I used masking tape to tape two layers of thin foamcore to the wall, and then I pinned the postcard directly into that foamcore. It lets the postcard stand about a quarter inch away from the wall, which gives the whole collage a lot more dimension and more interesting shadows.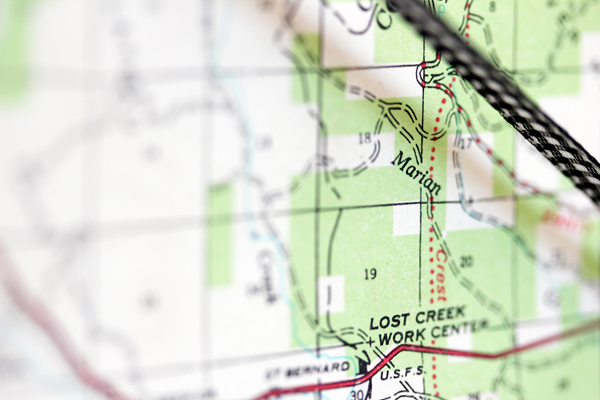 I love this map! It's of a national park somewhere, and I picked it up at the recycled craft store I talked about in my previous video.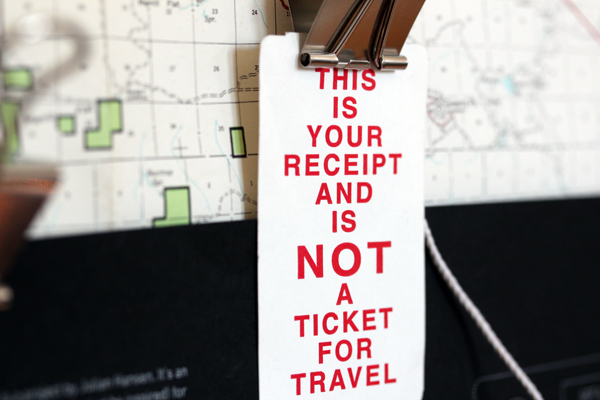 I think this was the backside of my ticket into Universal Studios the first time I went to The Wizarding World of Harry Potter. I've just always loved the layout of the message.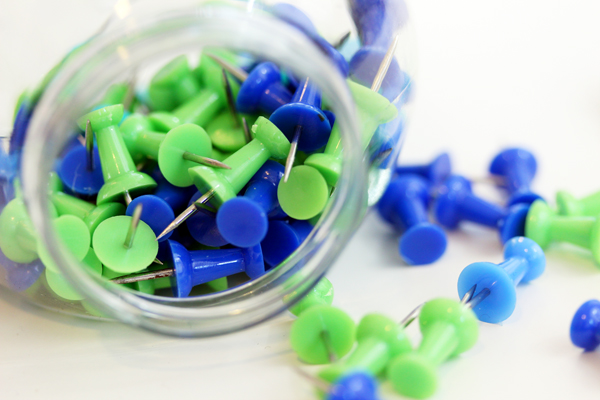 Bright green and blue thumbtacks I picked up at Staples. I was hoping to find shiny silver thumbtacks, but I actually think the bright green worked out really well.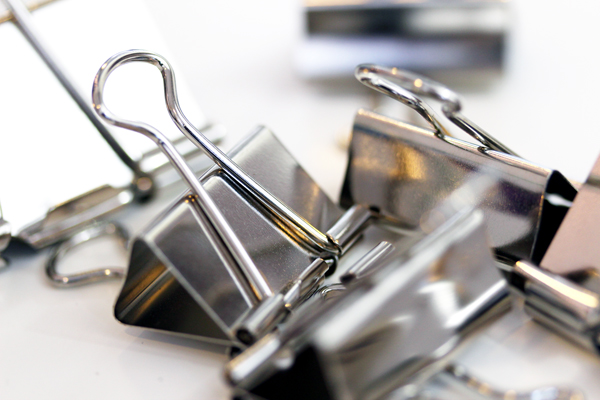 Shiny silver binder clips, also from Staples. I learned the binder clip trick to hang posters when I was at RISD and a lot of the posters at department shows were hung with them. Another benefit I forgot to mention in the video is that you don't have to put any holes in the posters!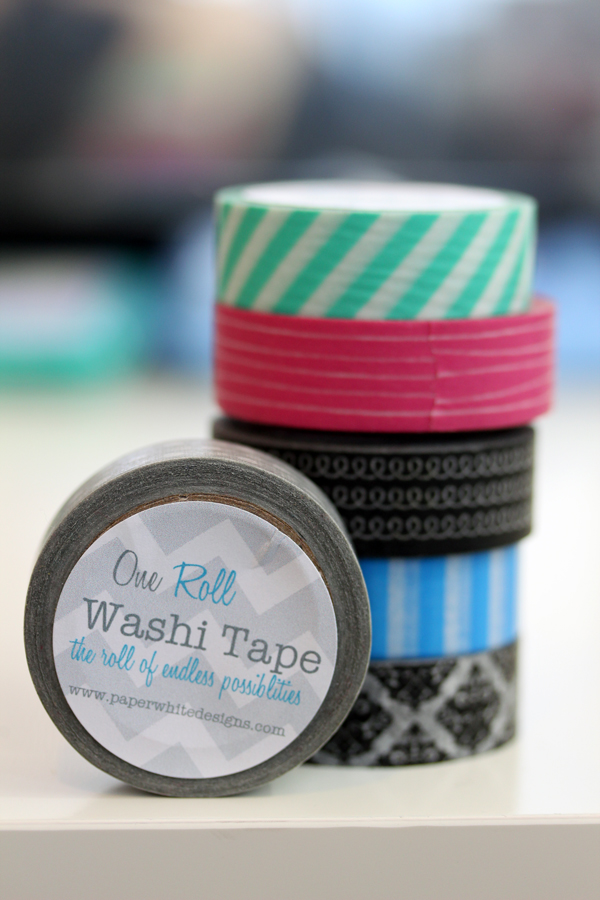 Six roles of washi tape that I purchased from PaperWhiteDesigns on Etsy. I can't wait to use them in even more projects, and buy more whenever I'm in the mood for some new textures.
Thanks so much for reading and checking out my photos! Be sure to check back next week for another video and craft project I'm really excited to share!