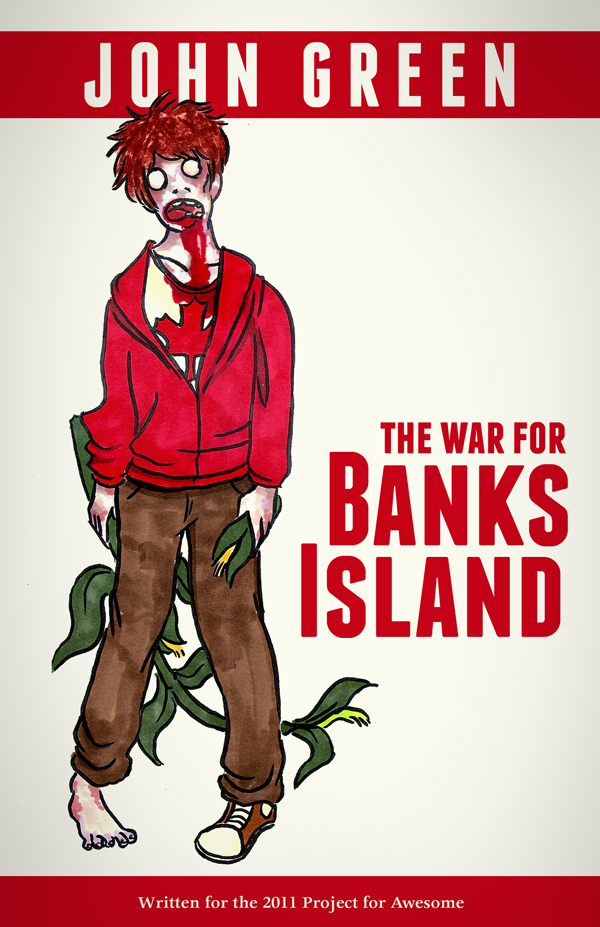 This past week John Green finally finished writing The War for Banks Island, the (not very) terrible zombie novella that was up for purchase during the 2011 Project for Awesome last December. It is a sequel to last year's novella Zombicorns, which I had designed as well.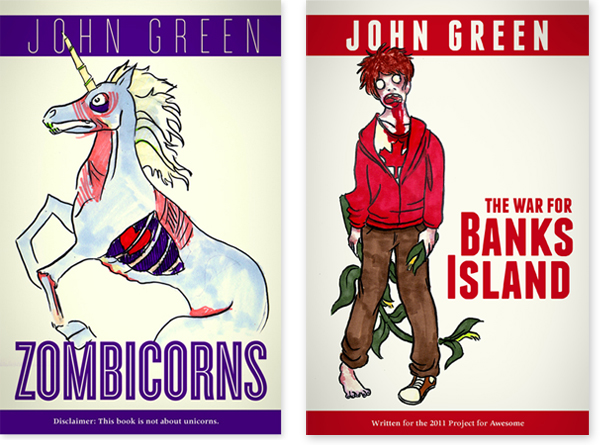 In order to keep the consistency between the two covers, I brought in my friend and former college roommate Avian Anderson aka LoriDays to draw the cover illustration. However, unlike last year, we actually got to read the book before designing the cover, so the illustration is actually accurate to the content this time. You can see Avian's process of drawing the illustration in this video she made:
Avian is a fantastic illustrator, and is also getting into vlogging, so be sure to subscribe to her channel as well!
Designing the PDF went fairly quickly this year, since I only had to make slight adjustments from last year's Zombicorns layout. I decided to switch the title typeface from Cyclone to Franchise, which feels much more sturdy and solid. I lightened up the background, since the story takes place in the cold of northern Canada, so I wanted to move towards a slightly cooler color scheme. And I kept the body font as Apollo, so that it stayed consistent with Zombicorns.
Unfortunately, since the Banks Island PDF is not available to anyone who didn't order it during the Project for Awesome, I can't share more of the inside layout than the small samples below, but the entirety of Zombicorns is online under a Creative Commons license, so you can check out the full layout there (and read John's brilliant writing, of course).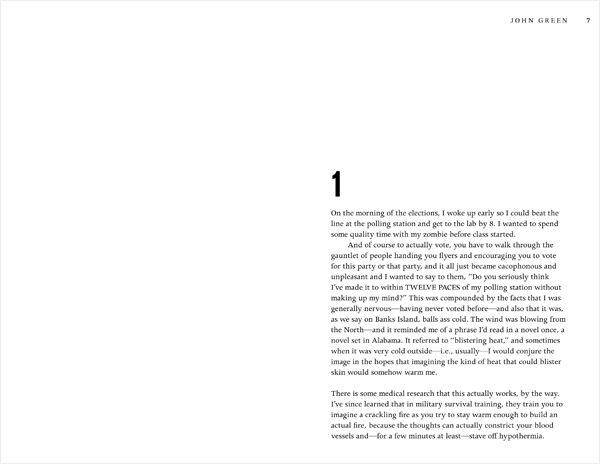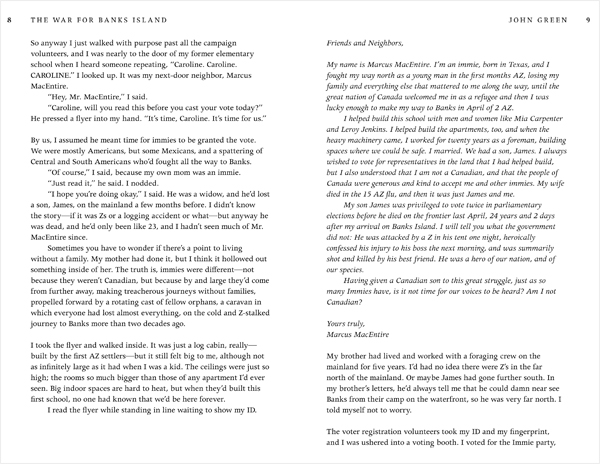 I can't wait to see if John writes a third novella in the series for this year's Project for Awesome. If he does, be sure to check back here in a year for more info about the design!