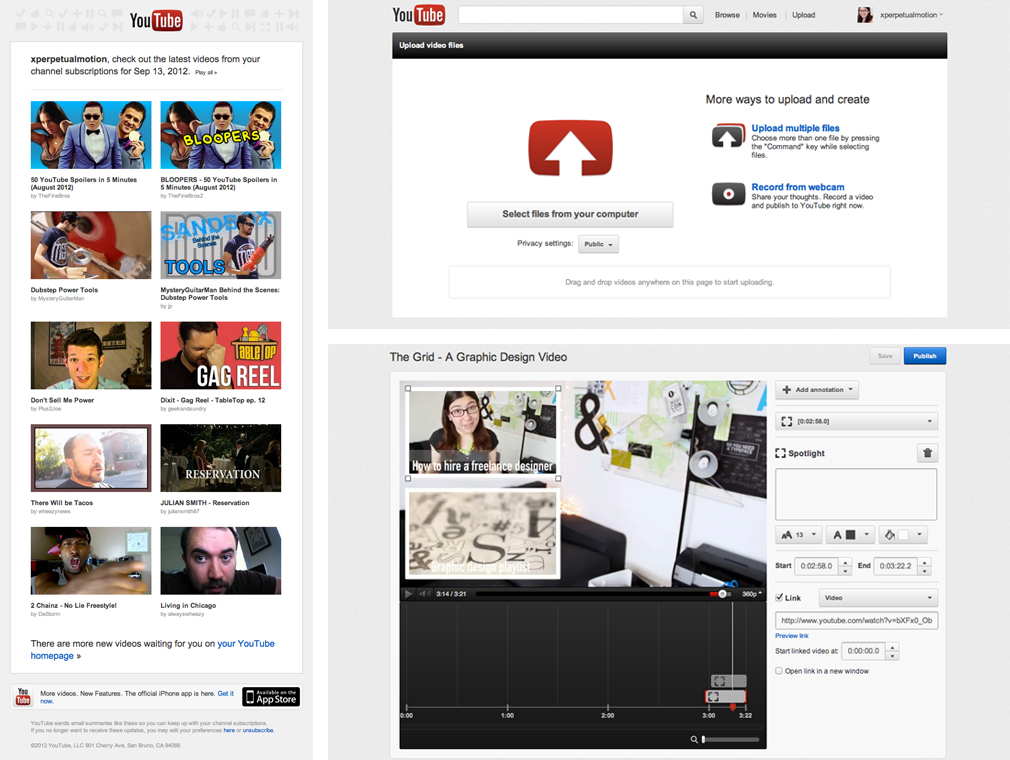 YouTube UX Elements
A sample of the projects I worked on while working as a UX designer at YouTube, including a redesign of YouTube emails, a redesign of the Upload page, and a redesign of the Annotations timeline.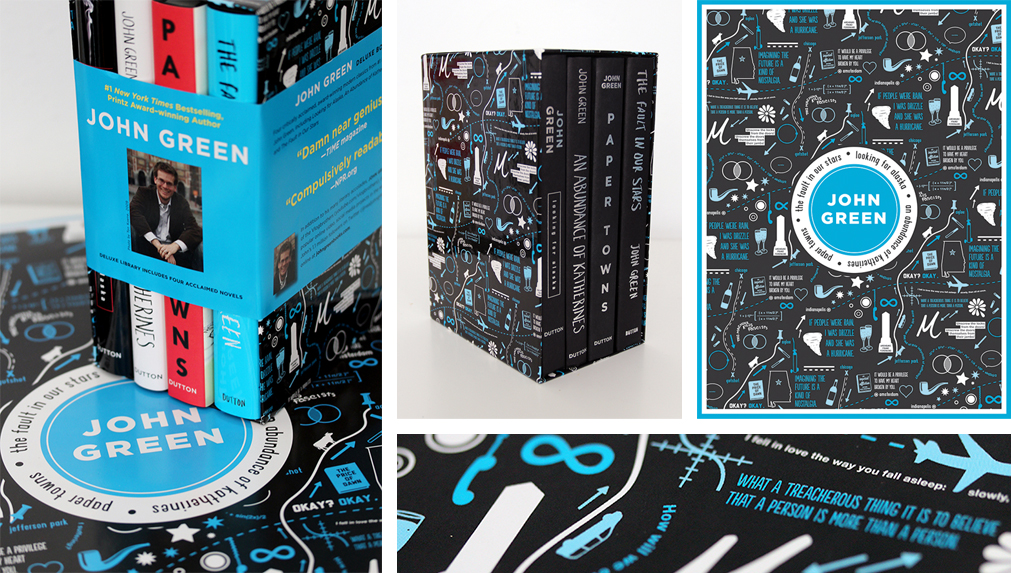 John Green Box Set – Blog Post
Illustration and poster design for the box set of New York Times Bestselling Author John Green's books, which is available for purchase now on Amazon.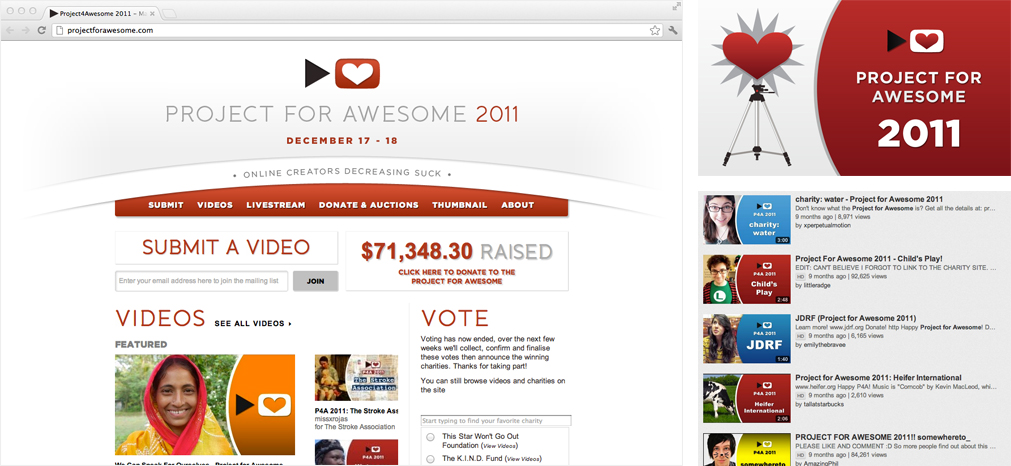 Project for Awesome Identity 2011
Complete identity, website, and thumbnail design for the 2011 Project for Awesome, an annual event on YouTube in which thousands of people make videos for charity.

So You Want to Watch YouTube Flowchart – Blog Post
A flowchart I designed in summer 2010. It made quite the rounds on the internet, being featured on many large websites.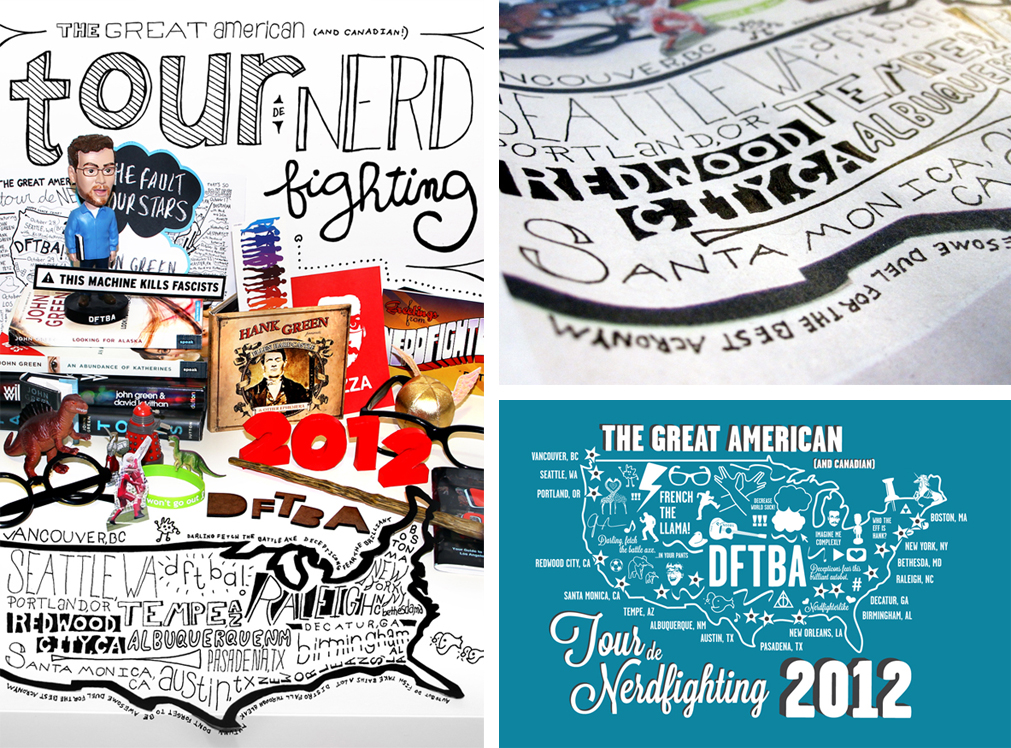 Tour de Nerdfighting 2012 Poster and CD – Blog Post
Poster and CD cover designed for the 2012 Tour de Nerdfighting. I wanted it to reference the 2008 map I designed, but updated for 2012.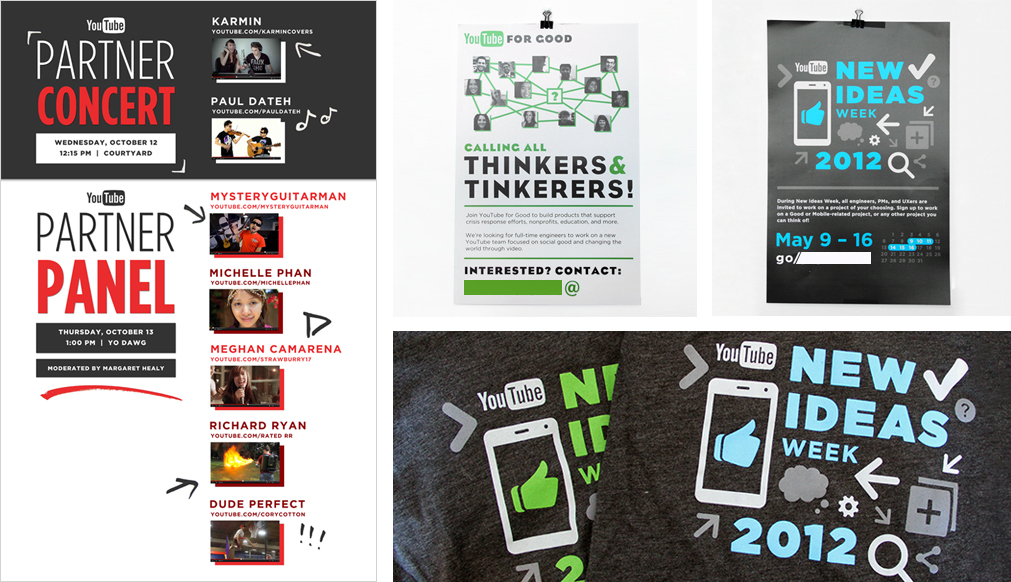 YouTube Partner Concert Poster – Blog Post
Posters and t-shirts designed for internal events at the YouTube office.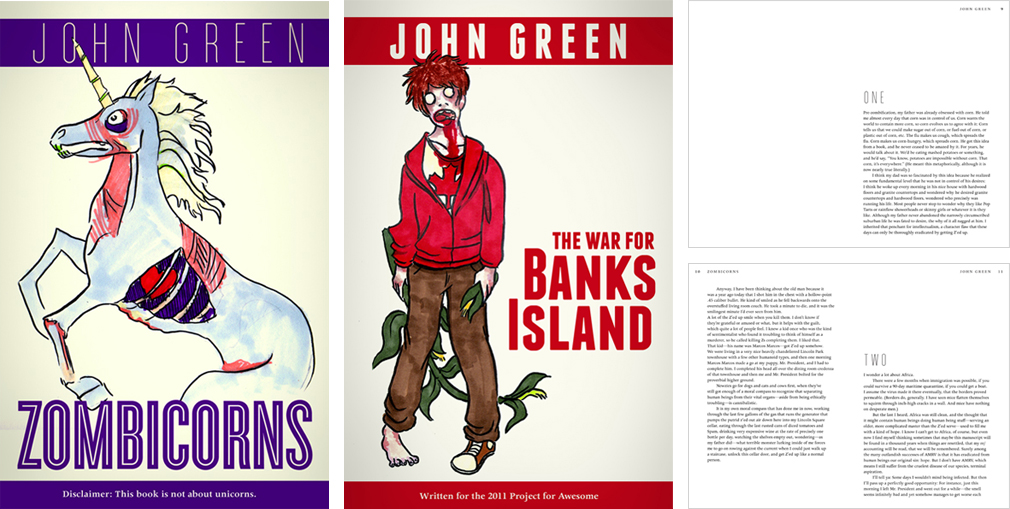 Zombicorns and The War for Banks Island Book Layouts – Banks Island Blog Post • Zombicorns Blog Post
Book covers and inside layouts for Zombicorns and The War for Banks Island by John Green, two novellas distributed as PDFs as prizes for the Project for Awesome auction. The cover illustrations were drawn by LoriDays, and the entirety of Zombicorns is available for free online.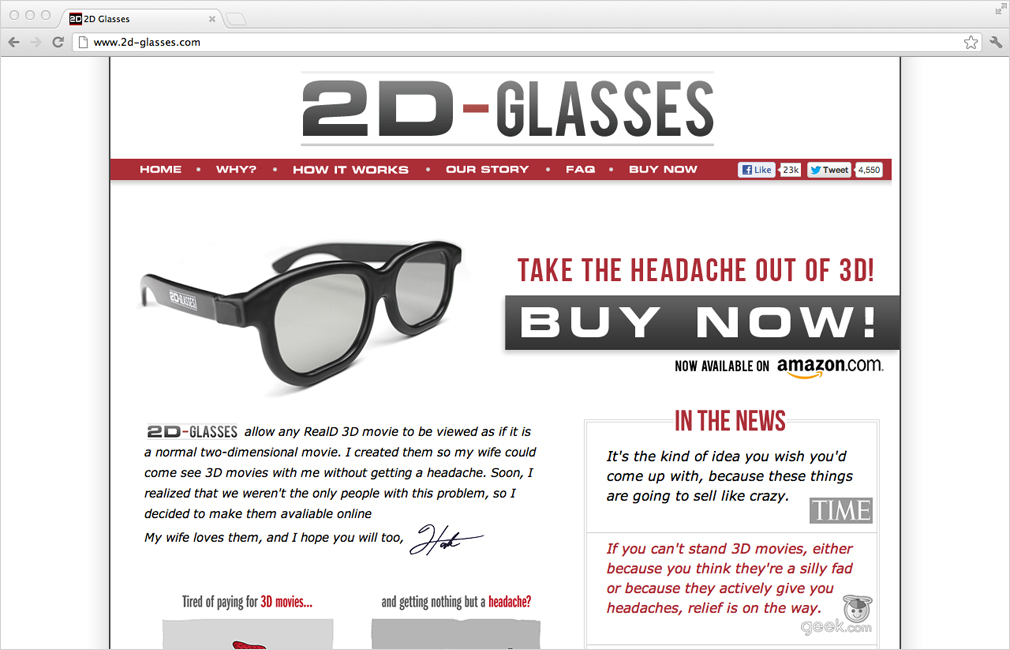 2D Glasses Logo and Website – Blog Post
Logo and website design for 2D Glasses, a product designed by Hank Green that converts 3D movies back to 2D.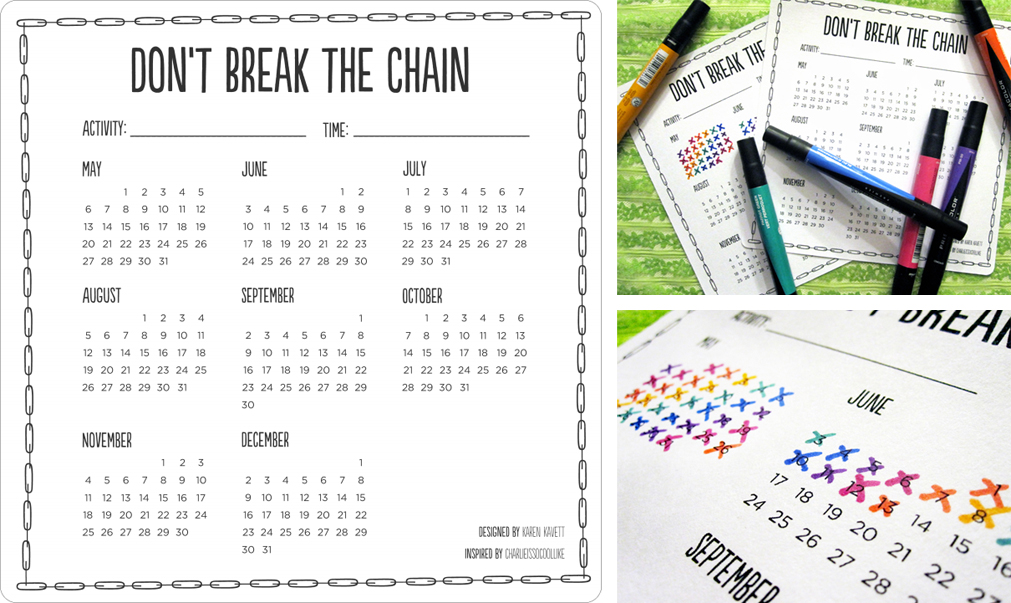 Don't Break the Chain Calendar – Blog Post
Calendar design insired by Charlieissocoollike's video Don't Break The Chain. The calendar was distributed for free on Tumblr.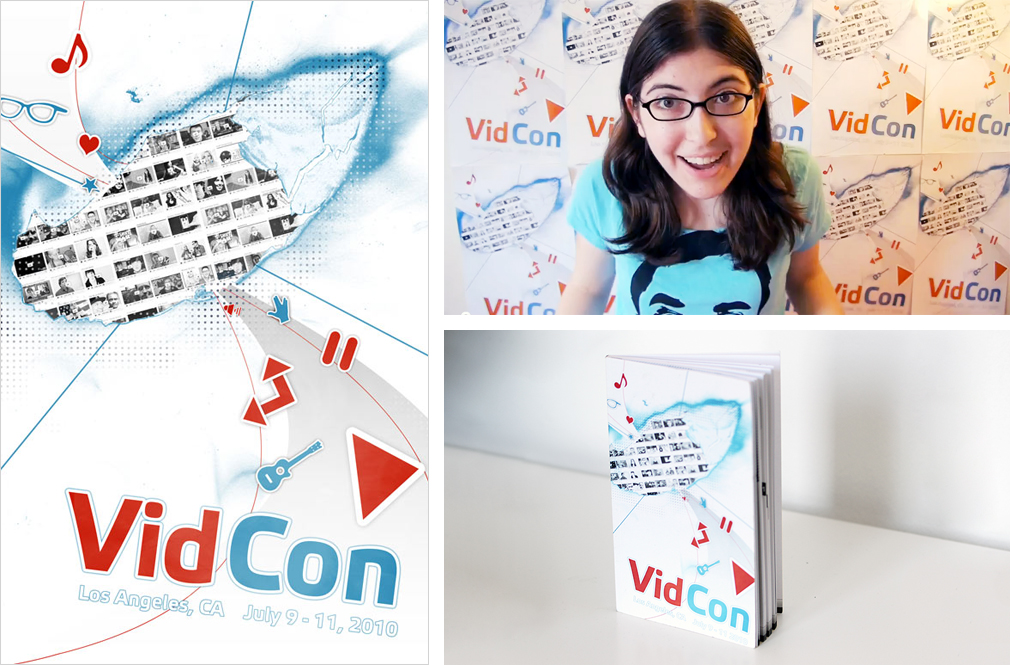 VidCon Poster – Blog Post
Poster design for the first VidCon, which took place in July 2010. The poster was distributed to every attendee and was also used as the cover for the programming book.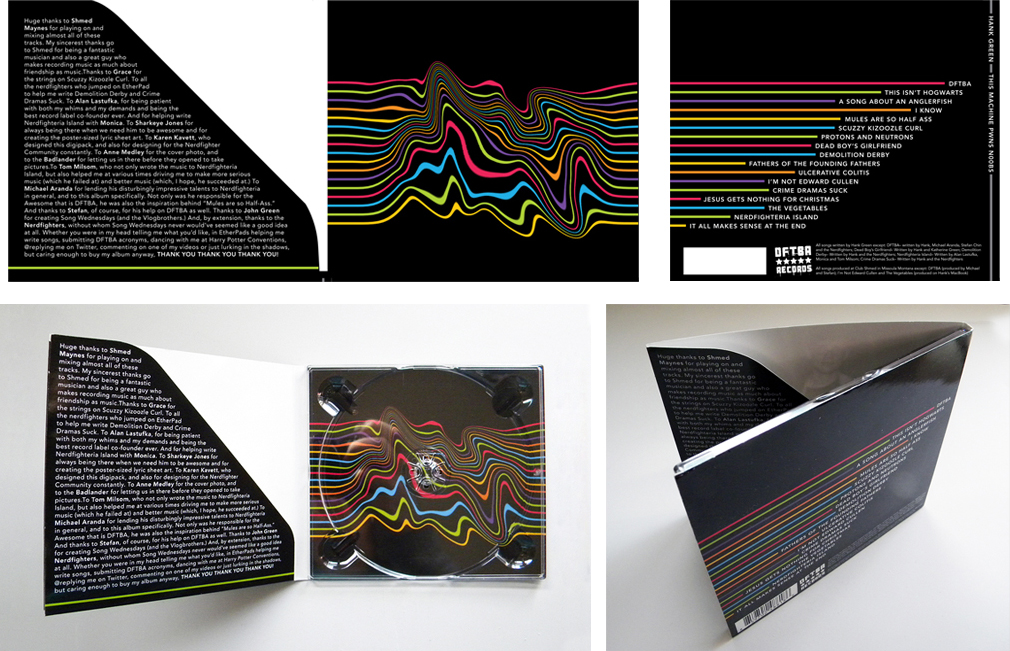 This Machine Pwns N00bs CD Packaging
Inside and back cover design for Hank Green's second album This Machine Pwns N00bs. The CD is available for purchase on DFTBA.com.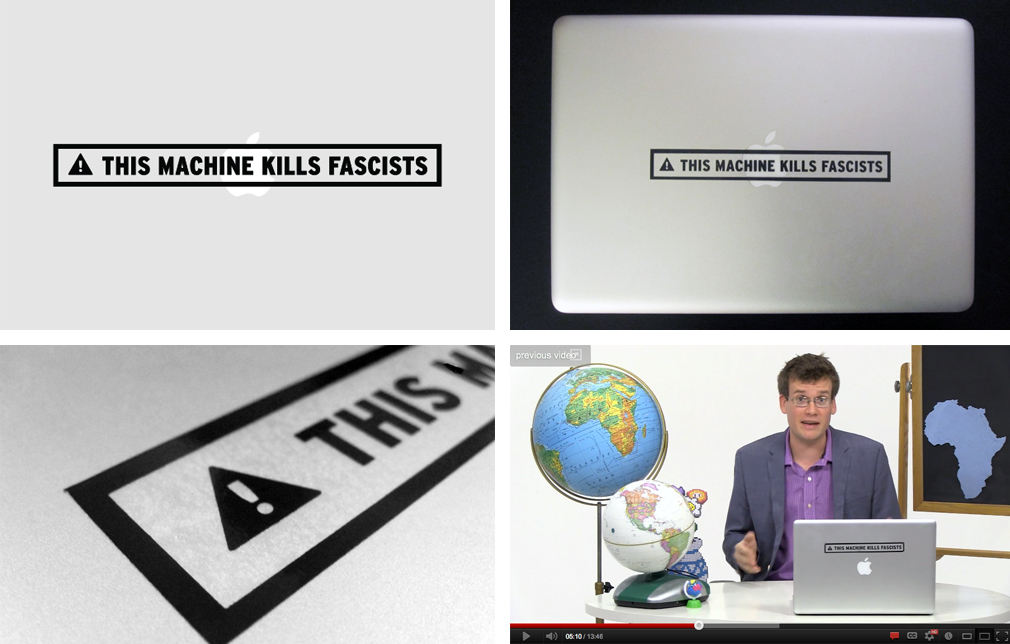 This Machine Kills Fascists Decal – Blog Post
Laptop decal design, commissioned by John Green. The decal is featured in every episode of his YouTube show Crash Course. It is available for purchase from DFTBA.com.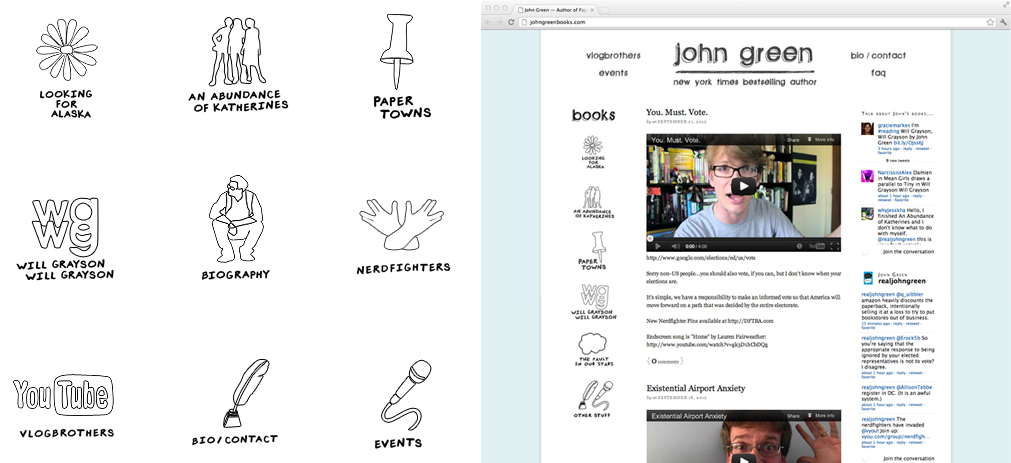 John Green Website Icons – Blog Post
Icon set designed for New York Times Bestselling Author John Green's official website.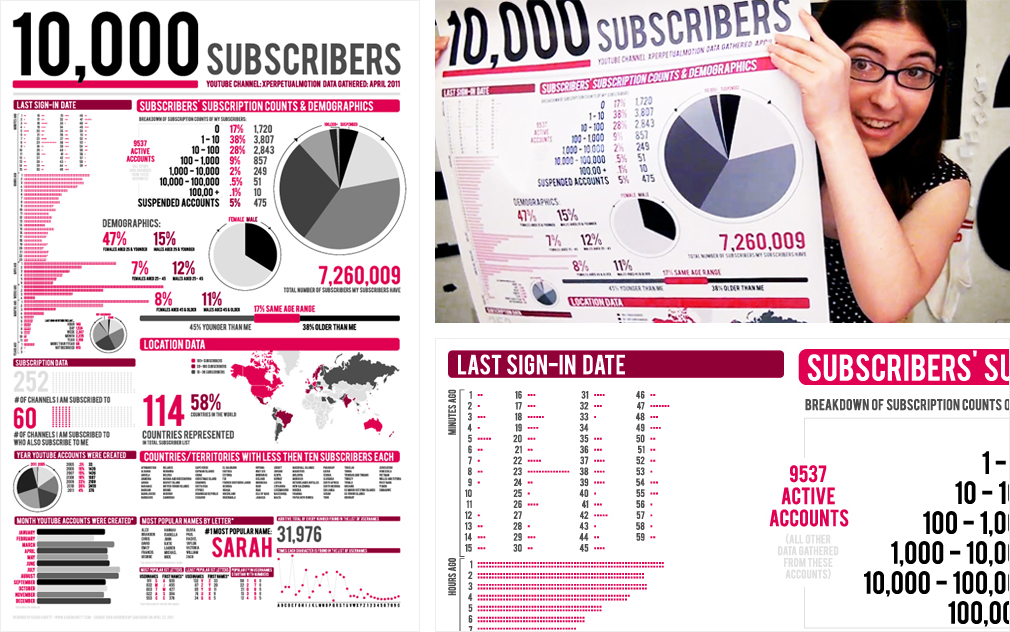 10,000 Subscribers Infographic Poster – Blog Post
Infographic poster design done for my senior project at RISD. I wanted to explore all of the statistics I could think of using the data of the first 10,000 subscribers on my YouTube channel.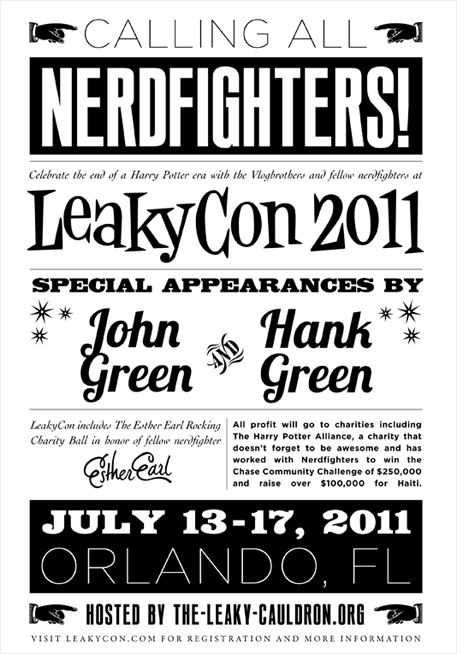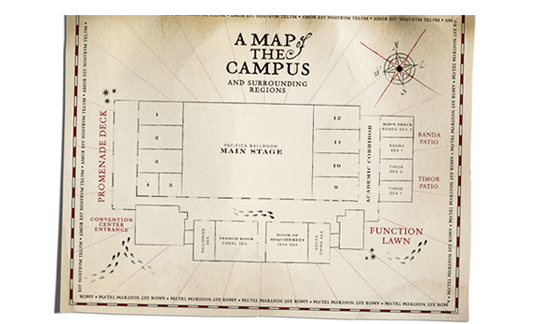 LeakyCon Flyer, Kinetic Typography, Maps, and Icons – Blog Post 1 • Blog Post 2
Various designs for LeakyCon 2011, including a promotional flyer, a kinetic typography video, a set of maps for the programming book, and a set of icons for the mobile app.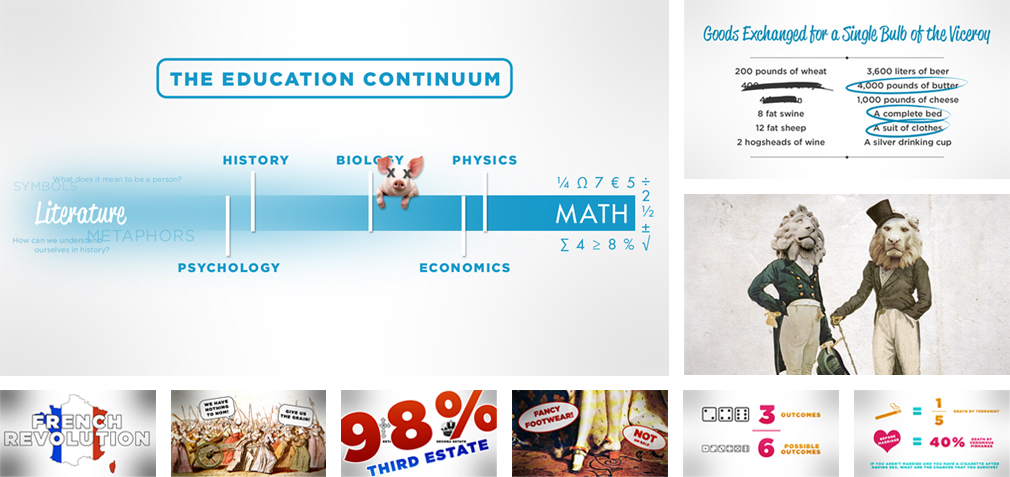 Vlogbrothers YouTube Graphics – Blog Post
Various graphics commissioned by the John and Hank Green for their popular YouTube channel Vlogbrothers. You can see all of the videos these graphics were featured in in the blog post above.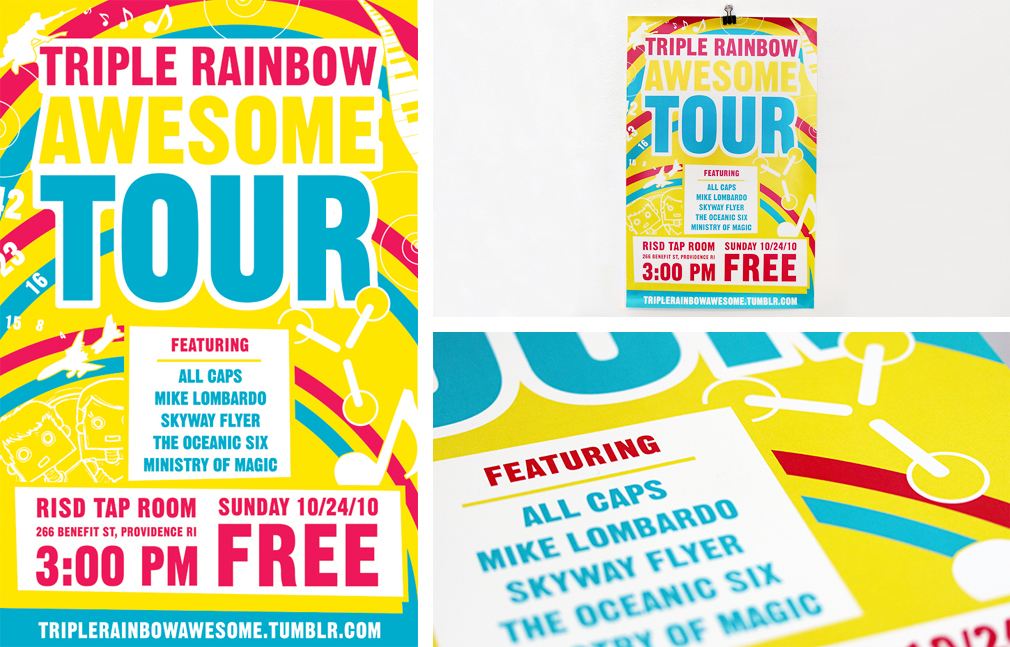 Triple Rainbow Awesome Tour Poster – Blog Post
Poster design for the Triple Rainbow Awesome Tour, a national tour by popular musicians on YouTube. The poster is 11"x17" and was sold at every stop of the tour.


Skyway Flyer T-shirt – Blog Post
Shirt design for Skyway Flyer, the music project by popular YouTube musician Jason Monday.

Manticess CD Packaging – Blog Post
CD design for the band Manticess. All of the photos were provided by the band, and I enjoyed being experimental and playful with the typography.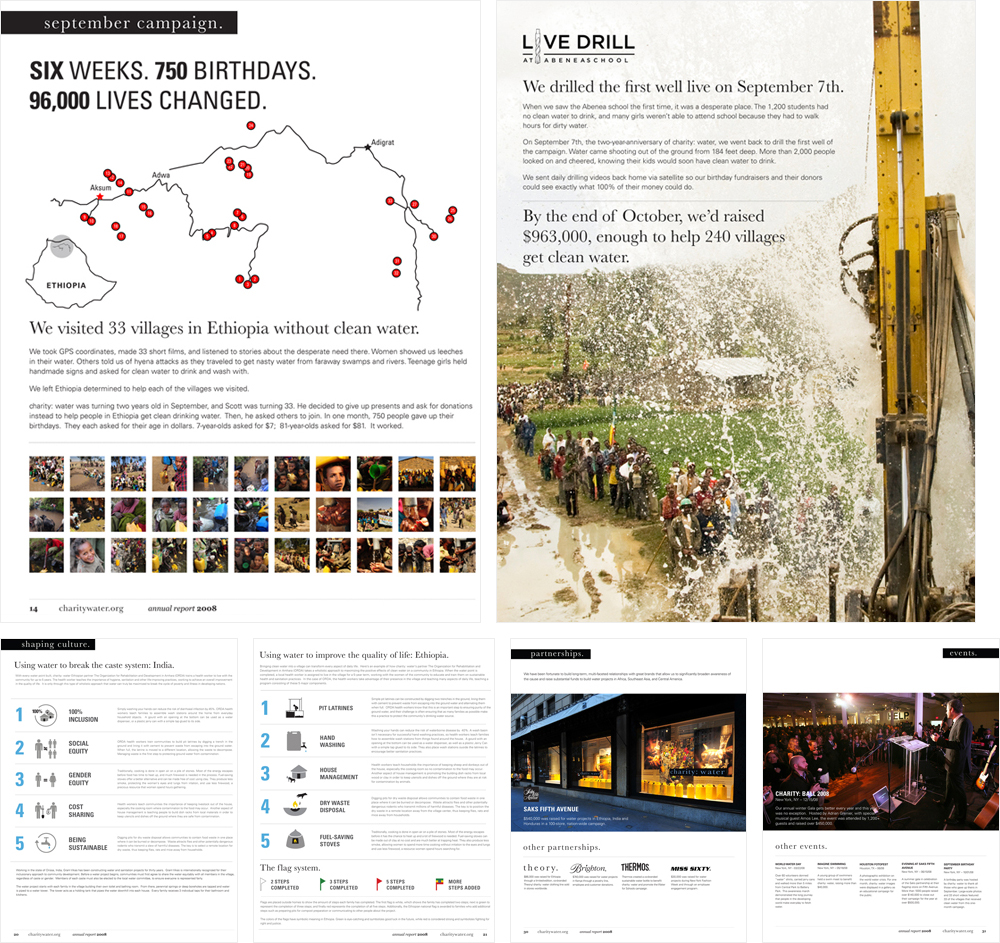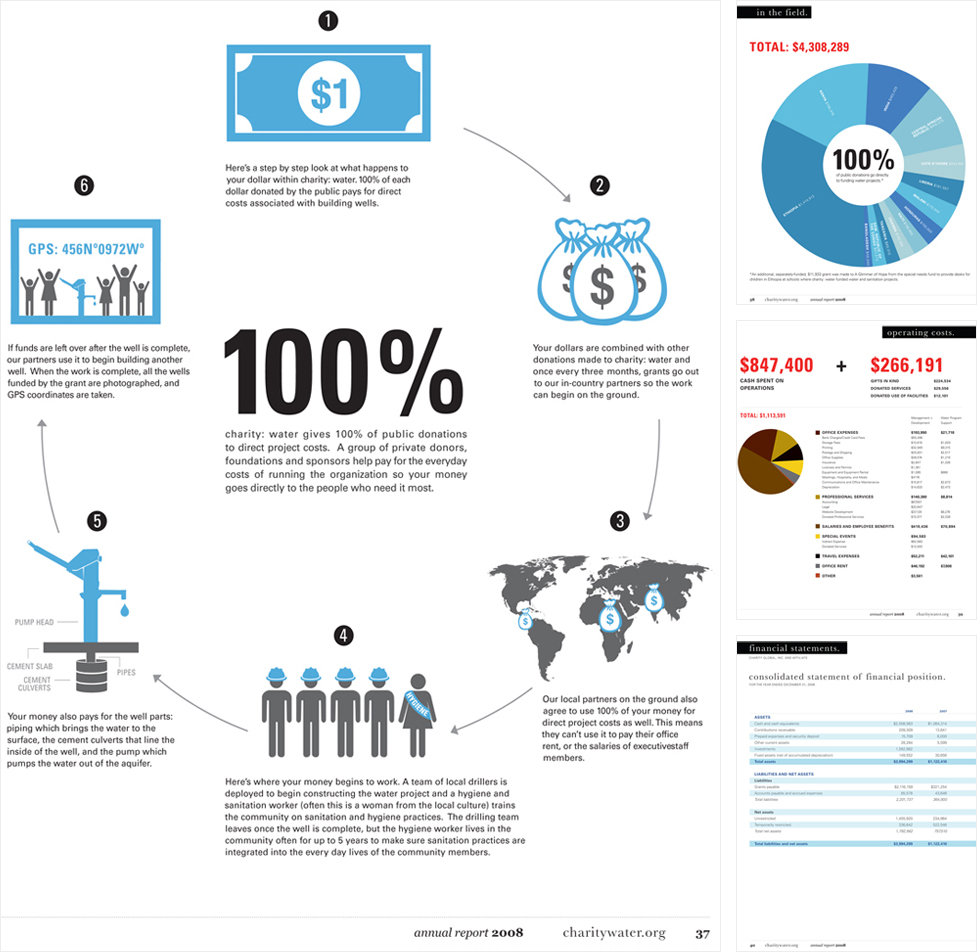 charity: water Annual Reports
A sample of pages from the 2008 and 2009 charity: water Annual Reports, which I worked on during my internship with charity: water. Both annual reports are still available to download at www.charitywater.org.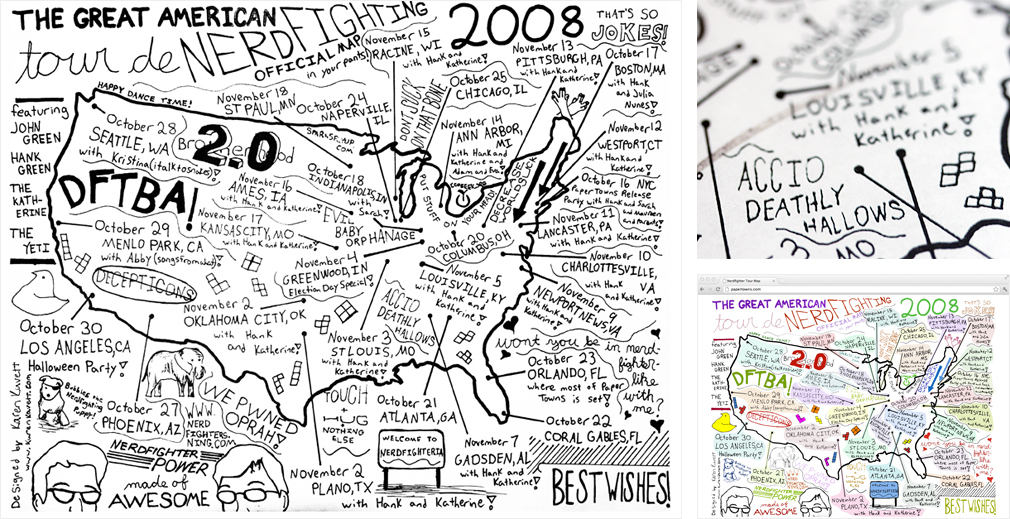 Tour de Nerdfighting 2008 Map
Hand-drawn map design for the 2008 Tour de Nerdfighting. A colored version of the map is still available on www.papertowns.com.