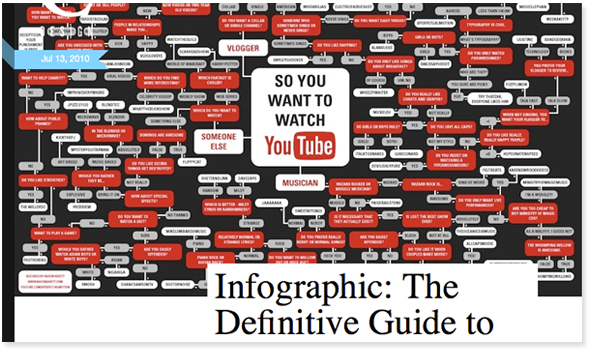 The YouTube flowchart got a fair bit of attention through various blogs. Below are some of the larger websites that reported on it.
FastCo Design
Huffington Post
Graph Jam
ilovecharts
1stwebdesigner
dvice
Jason Pollock
Cool Infographics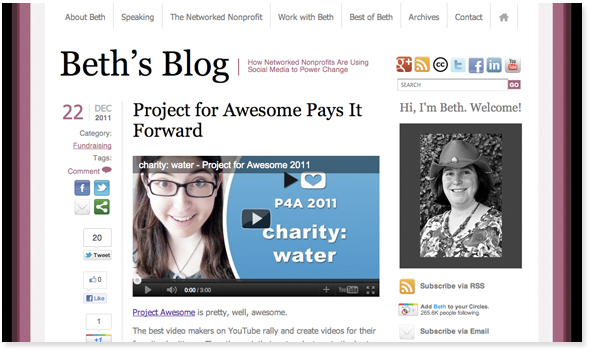 Beth Kanter, one of the foremost experts in using social media with nonprofit organizations, wrote in her blog about my 2011 Project for Awesome video, which included an explanation of the new charity: water project Water Forward.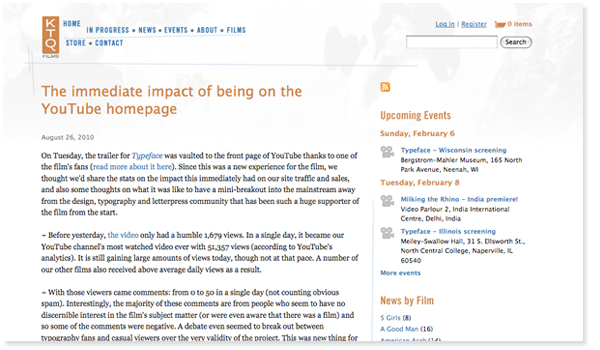 After curating the front page of YouTube, the makers of the movie Typeface posted a blog detailing the amazing exposure they got as a result of my featuring the trailer to their documentary.
Kartemquin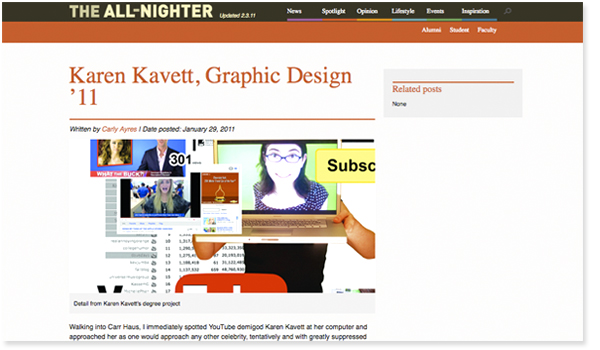 In January 2011, an article was published in The All-Nighter, a student-run online publication at RISD.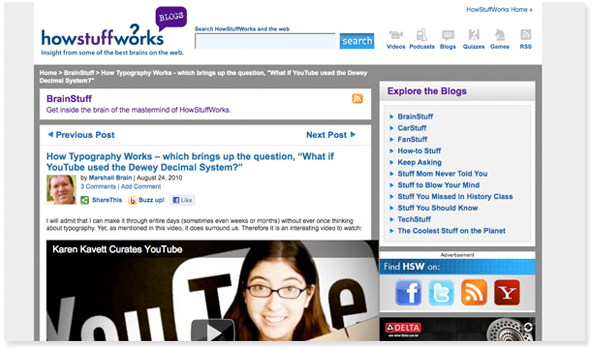 The video I made for the YouTube homepage was embedded in the How Stuff Works blog for their post about typography.
How Stuff Works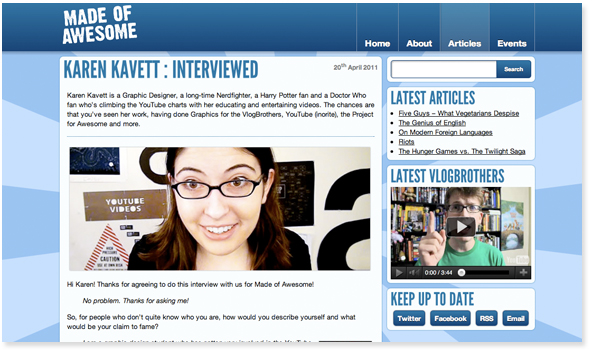 In April 2011, I was interviewed about my videos and graphic design work in the nerdfighter blog Made of Awesome.

Please email me at karenkavett@gmail.com if you would like to schedule an interview.