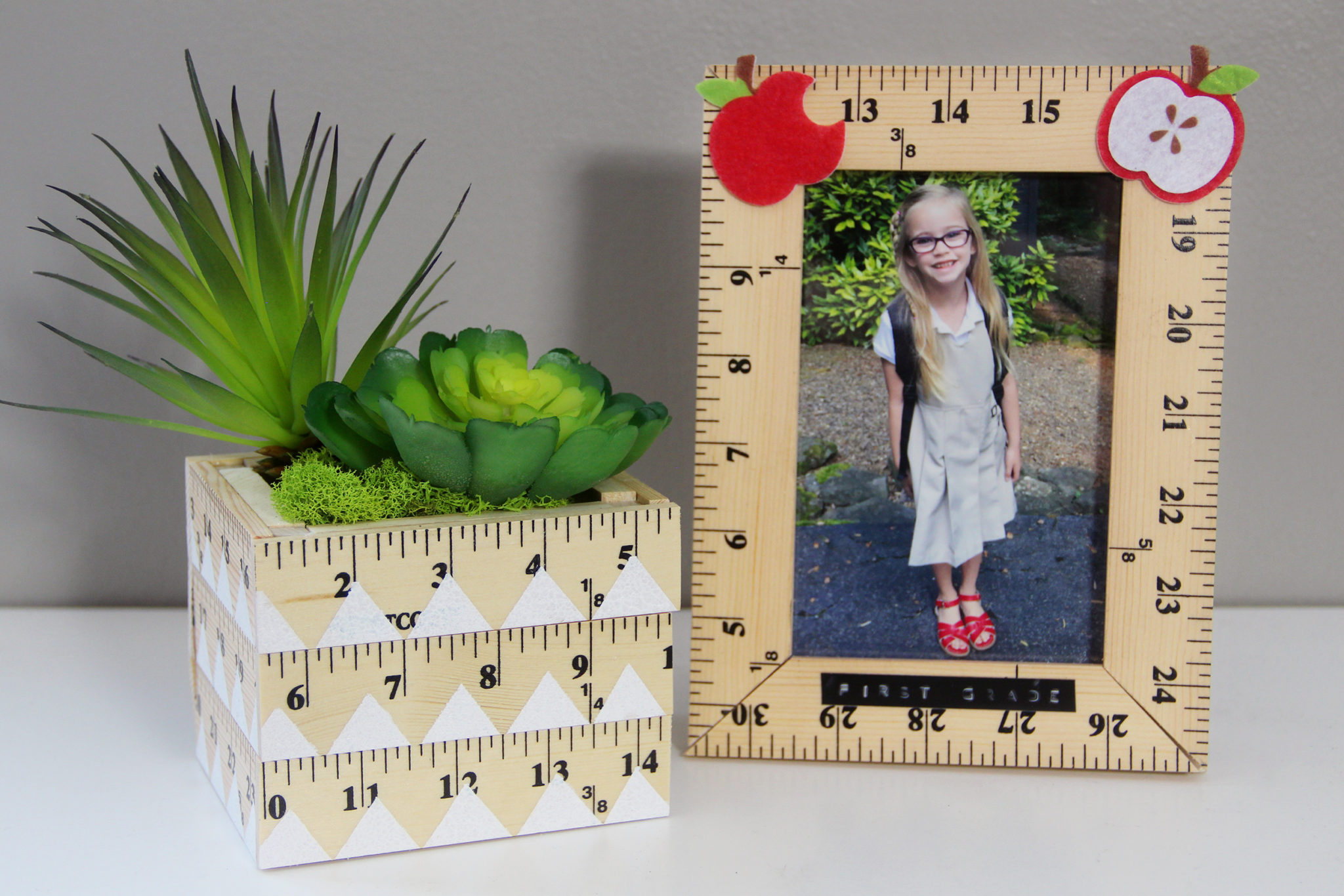 Today on HGTV Handmade, I have a fun back-to-school DIY for you – a planter and picture frame made from a yardstick! I think these are adorable, and would make a fun teacher's gift or could just decorate your desk.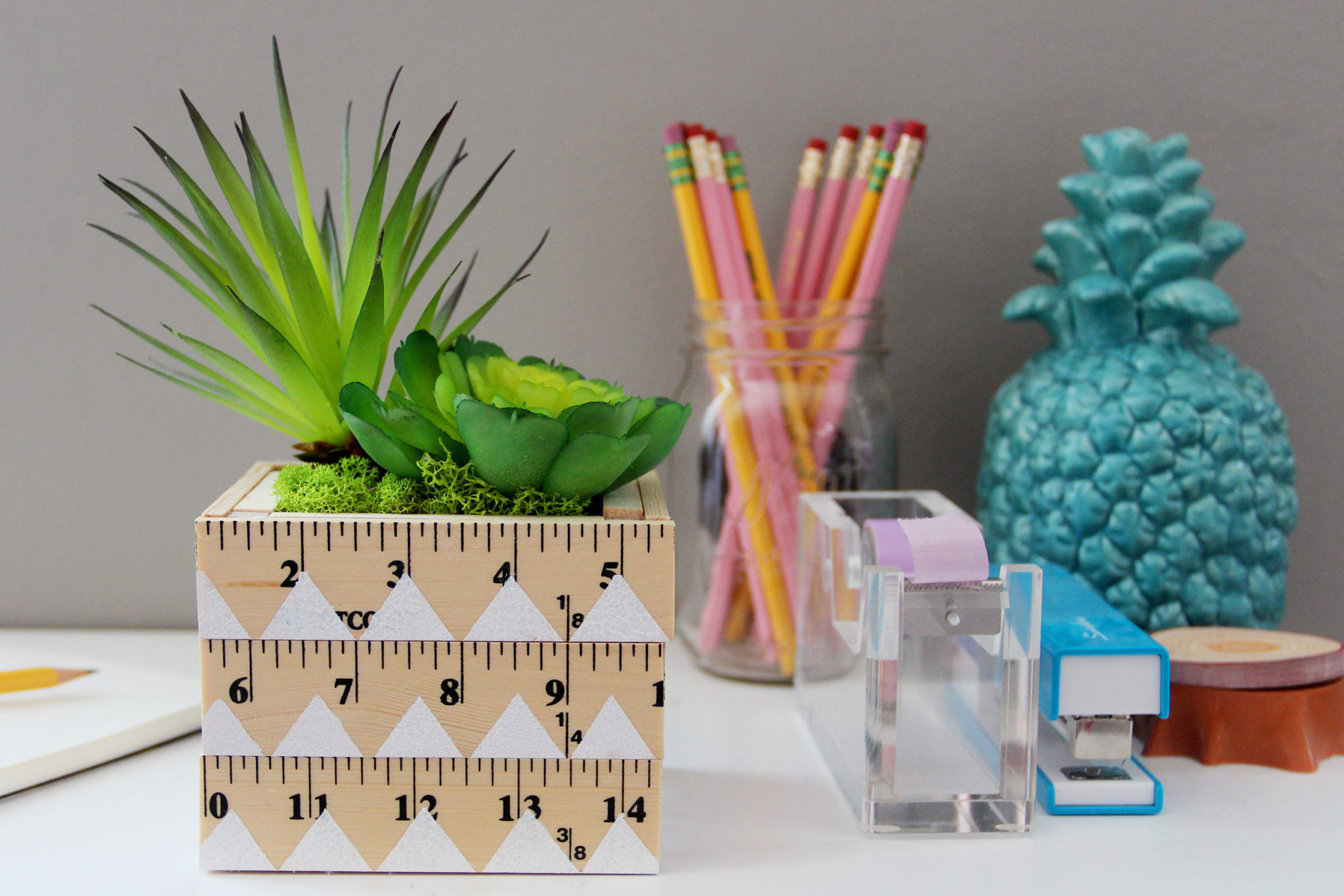 I've seen different variations of this online, but most of them require covering an existing box with rulers. I decided to come up with a way instead to build the box completely out of rulers and dowels so that you can make it any size that you like!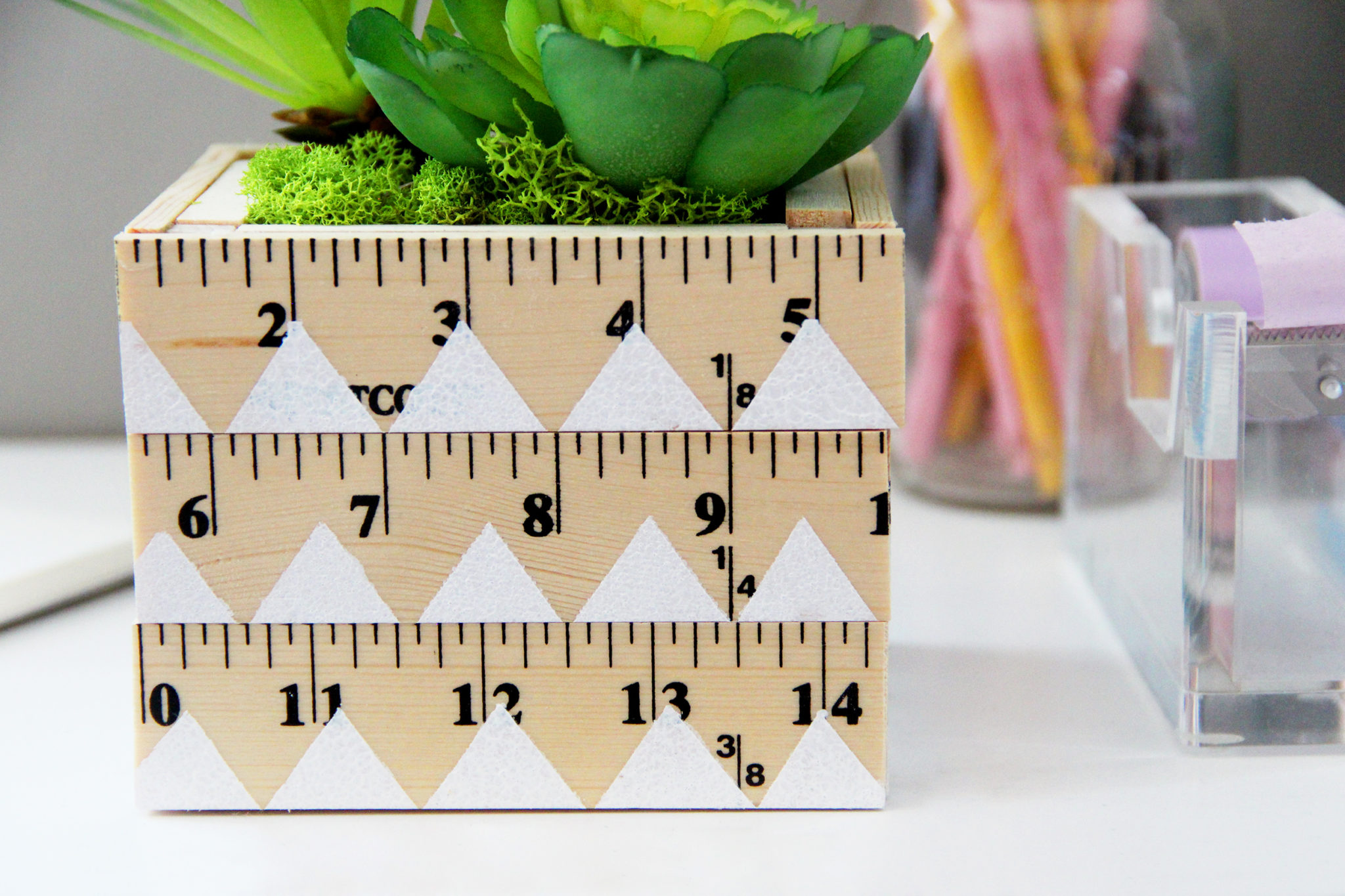 I also decided to paint a pattern on the yardsticks to give them a little more visual interest. It took a while to mask off all the triangles, but I love how it came out.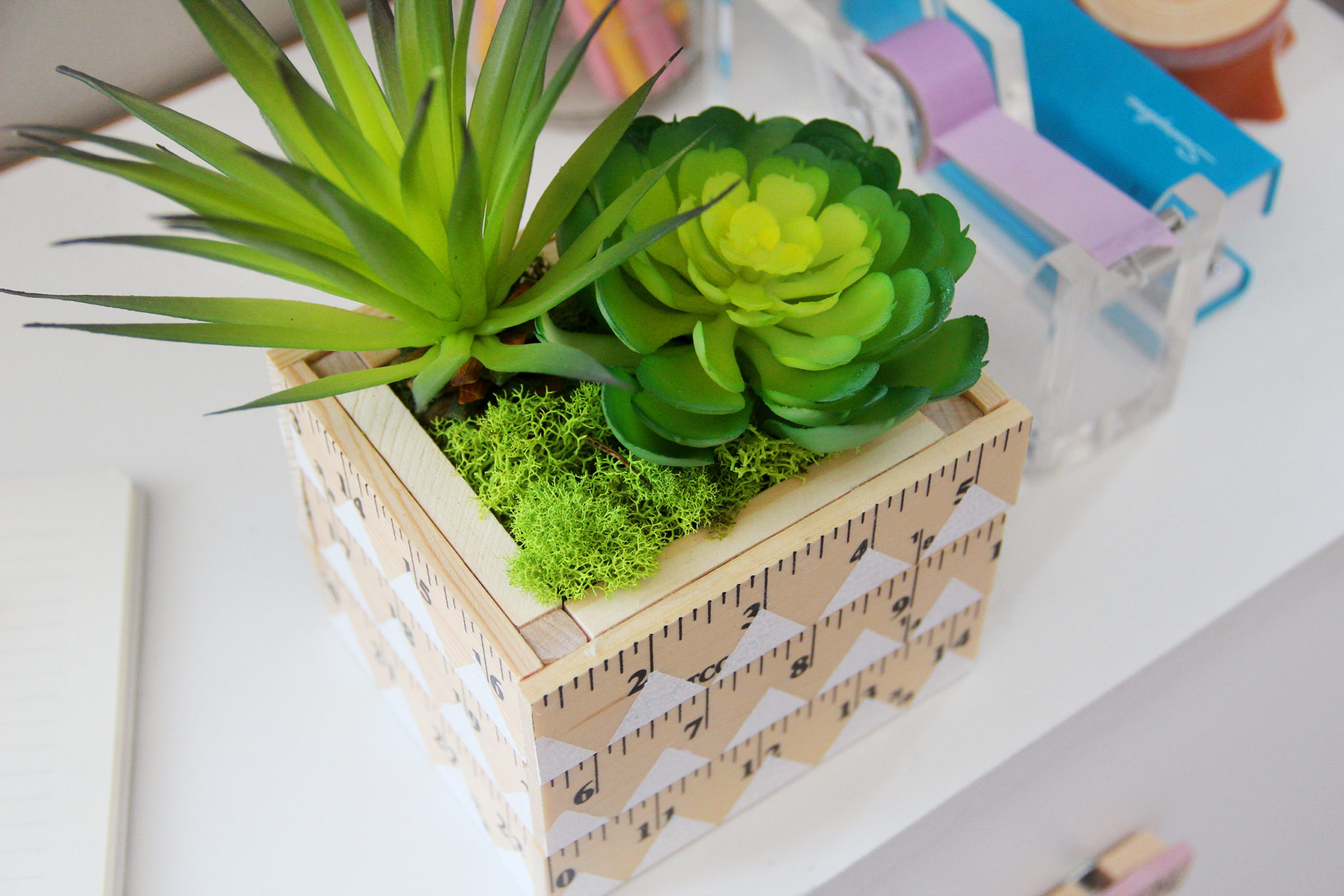 You could totally drill holes in the bottom of the planter and plant a real succulent, but I cannot keep plants alive, so I decided to use faux succulents. You can get the same ones that I used right here.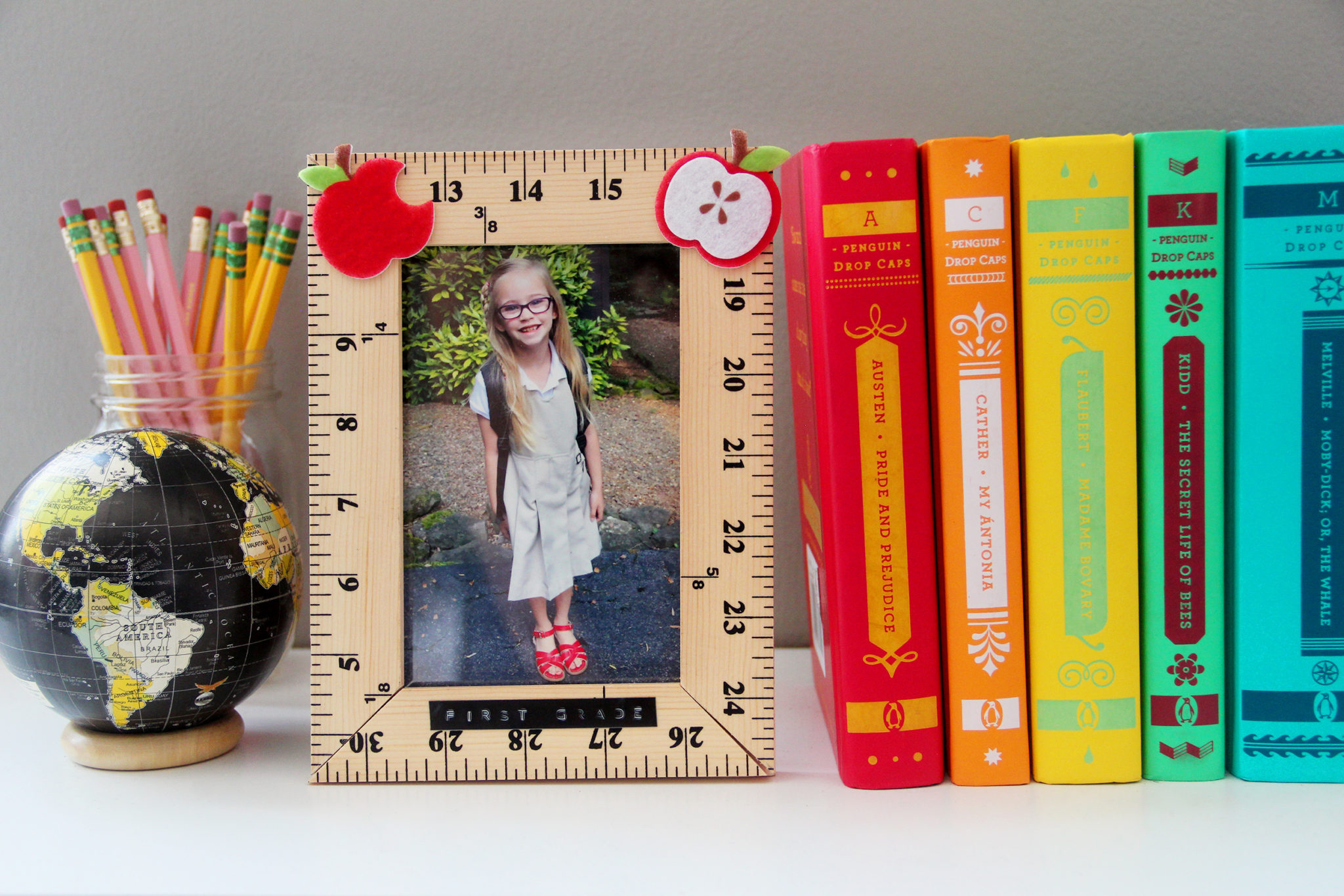 I ended up with an extra yardstick after building the planter, so I decided to make a picture frame as well. This project is so easy – just cut the yardstick to size, cut angles in the corners, and then glue them to an existing frame. I framed a photo of Marianne's daughter Lulu, and I think it's adorable!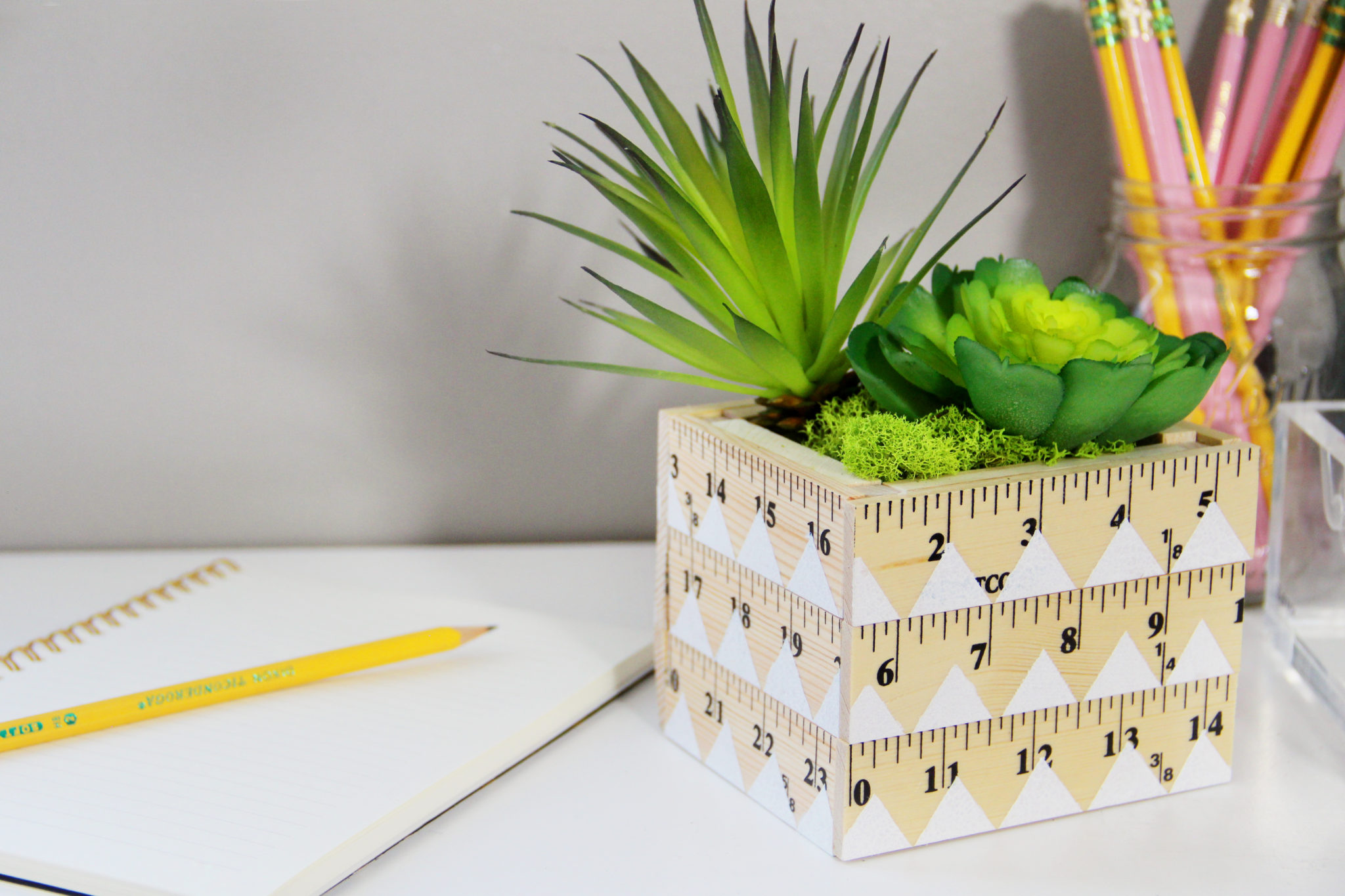 I hope you guys liked these projects, and I'd love to know what you would make out of yardsticks! If you want another yardstick project, you can check out my DIY Drawer Pulls video, and if you want to make another planter, you can check out my DIY Telephone Planter video. I hope you all have a great school year!