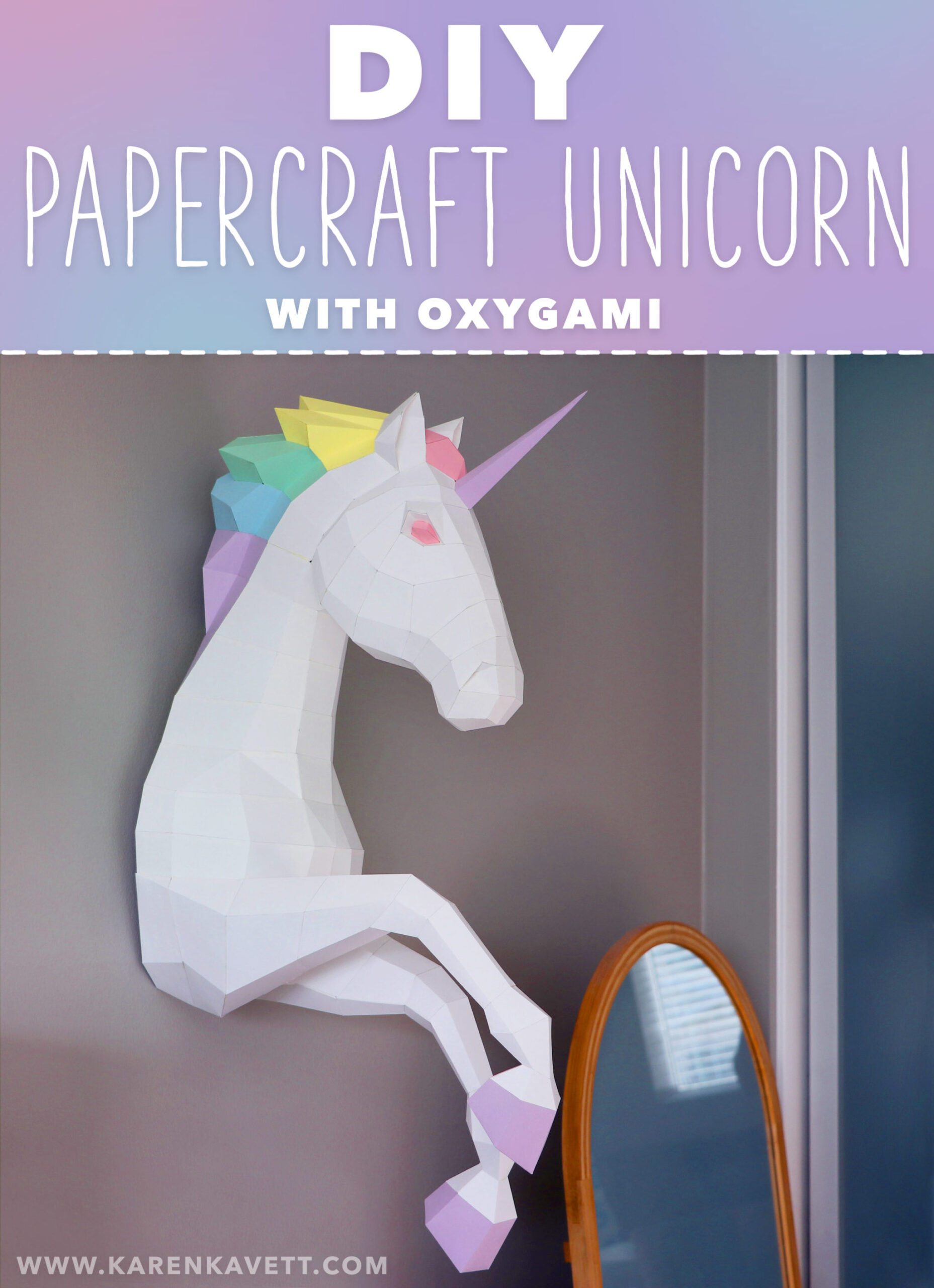 Today we're making this papercraft unicorn! I was browsing Etsy a little while ago and came across this papercraft pattern for sale from a shop called Oxygami. I had so much fun putting my first one together that I emailed Stephane who runs the shop for permission to make this tutorial video so I could share the project with all of you!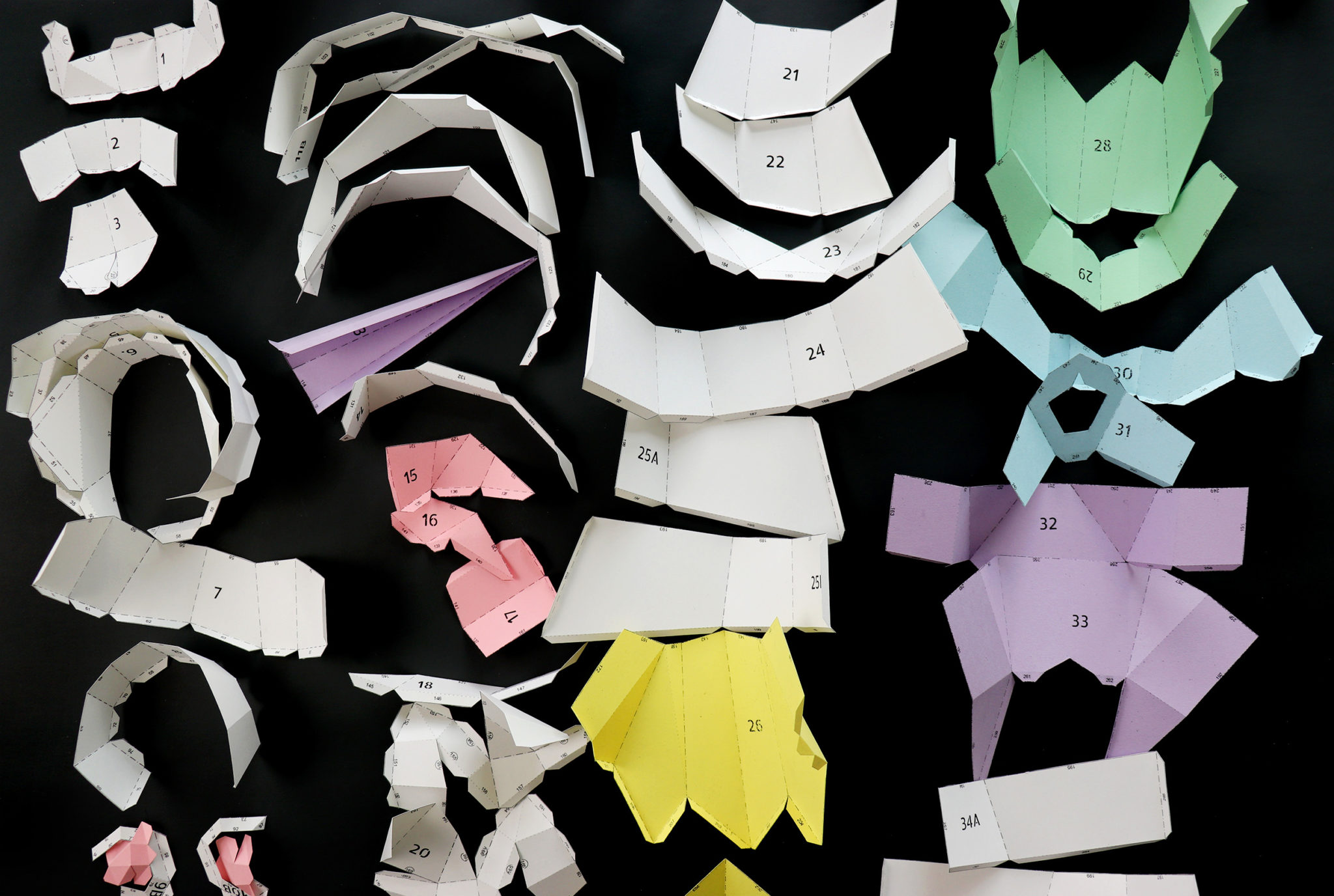 I'm not going to lie – this is not a quick project. It took me about 12 hours total, though I made the it over the course of a few days. It's important to be as precise as possible during each step of the process, from cutting out the pieces to scoring them to gluing the whole thing together.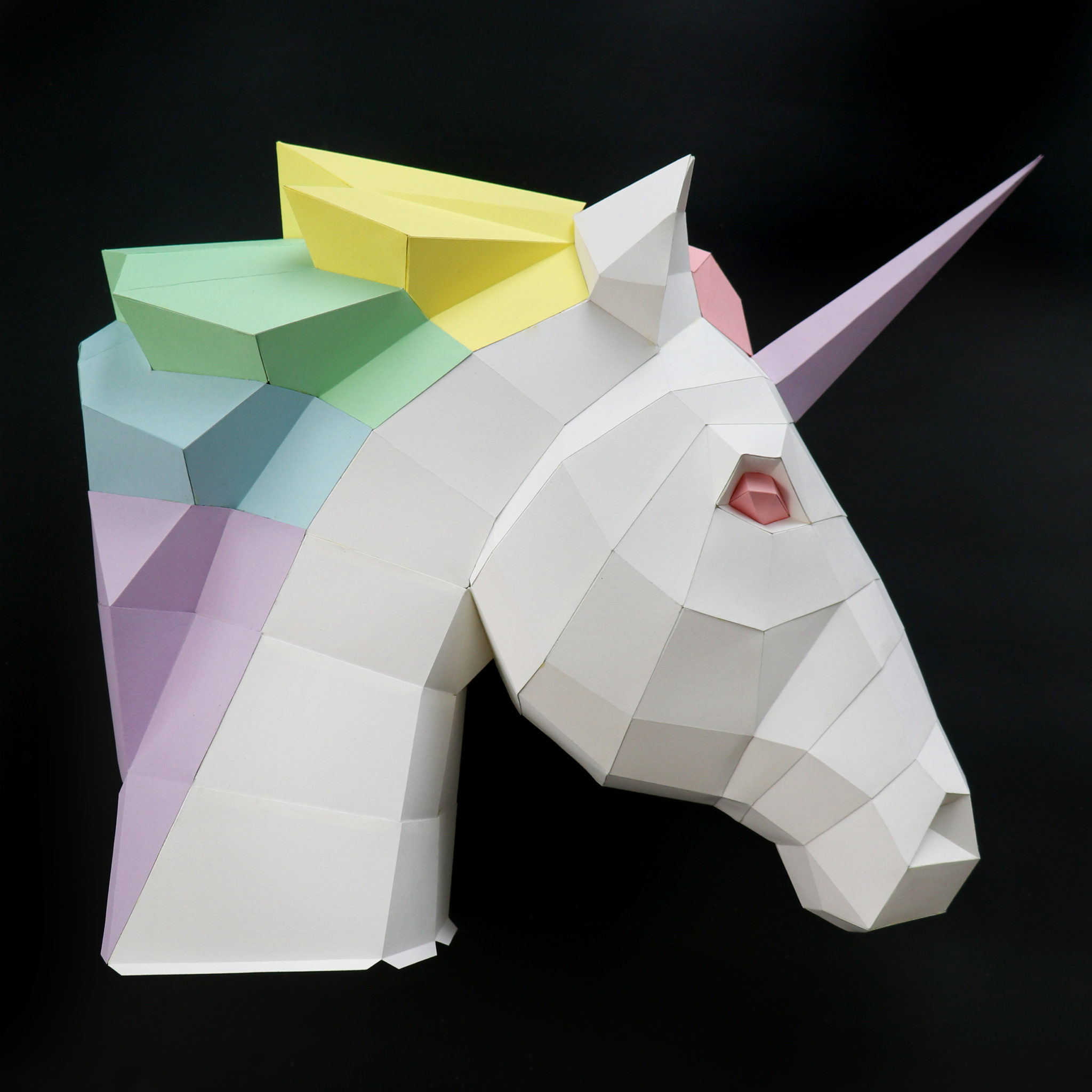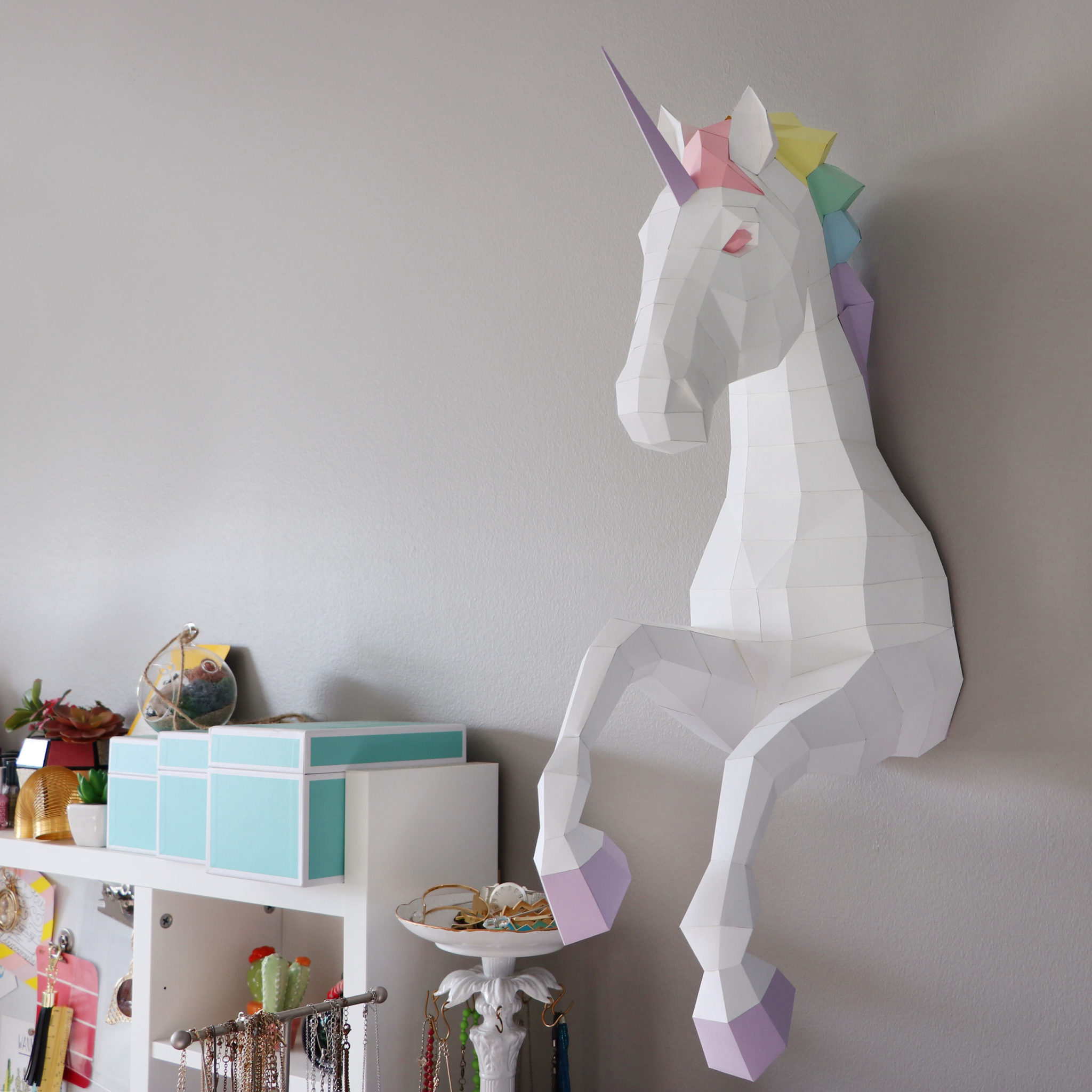 I don't know if this is going to be the final place where I hang the unicorn, but it's lightweight enough that you can move it around easily and hang it up on just a nail or thumbtack. I think it makes a big impact on a room!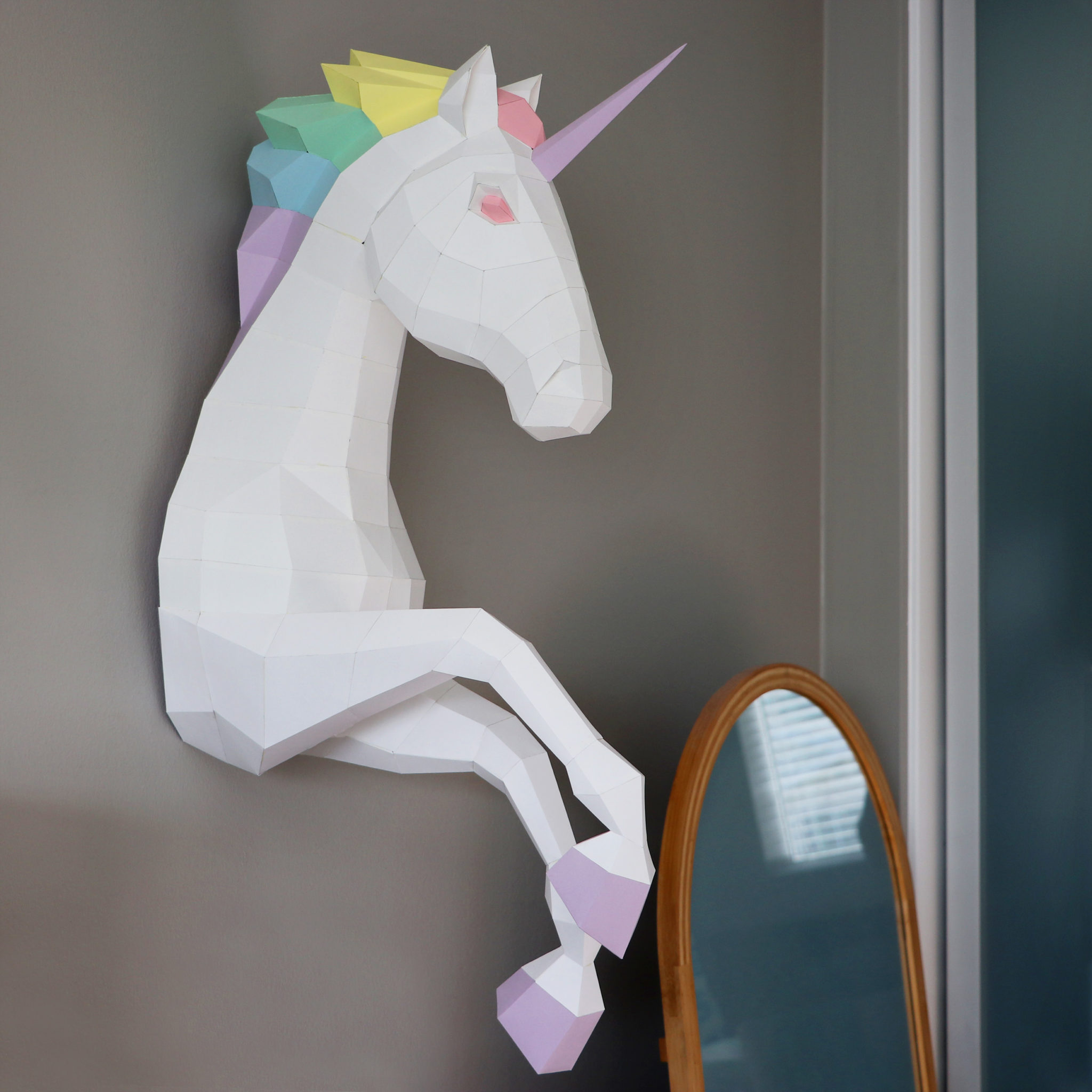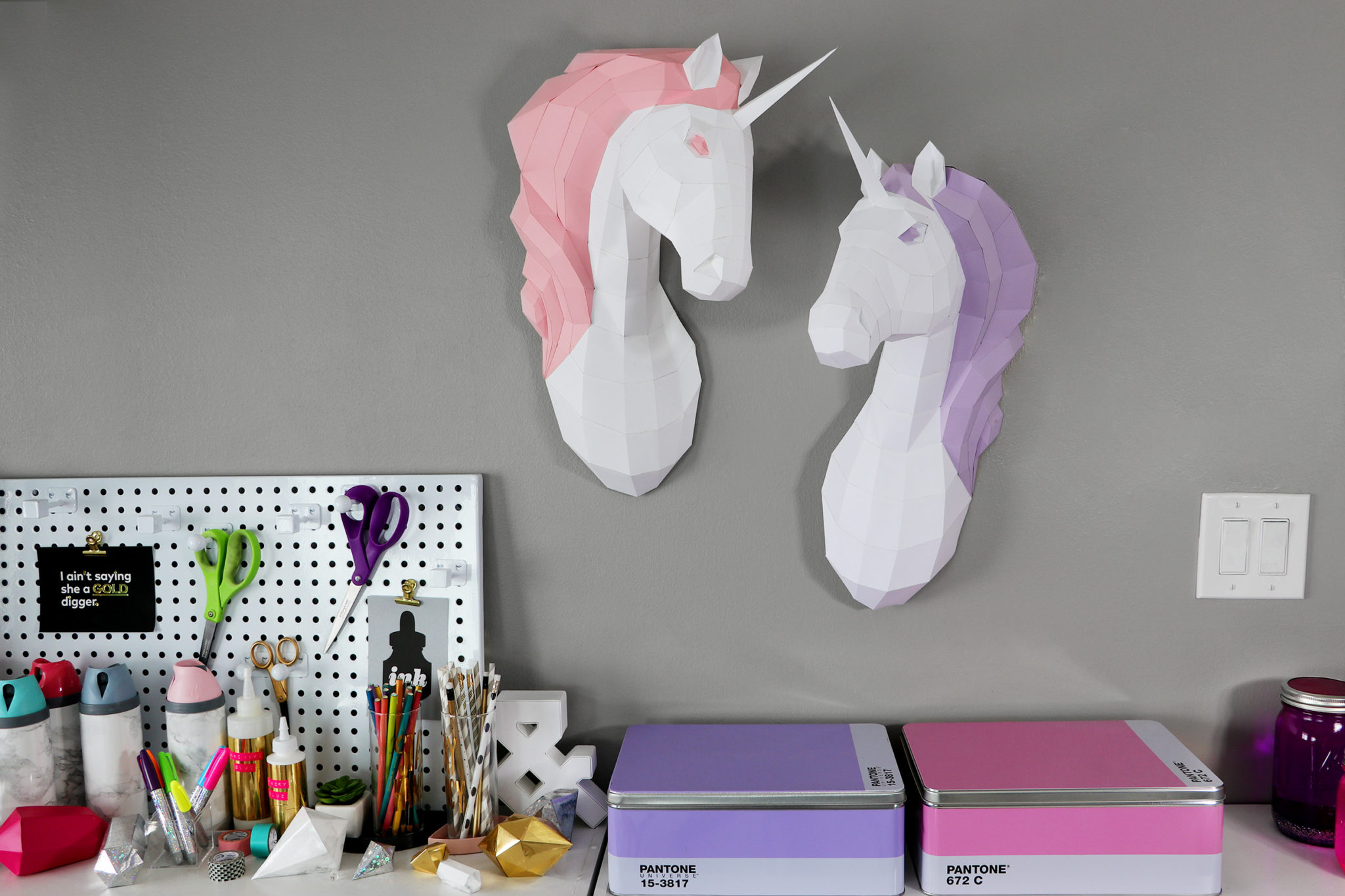 Along with the one I made for the video, I also made these two unicorns using another pattern from the Oxygami shop. The pink one is the first one I made, and then I decided he needed a friend.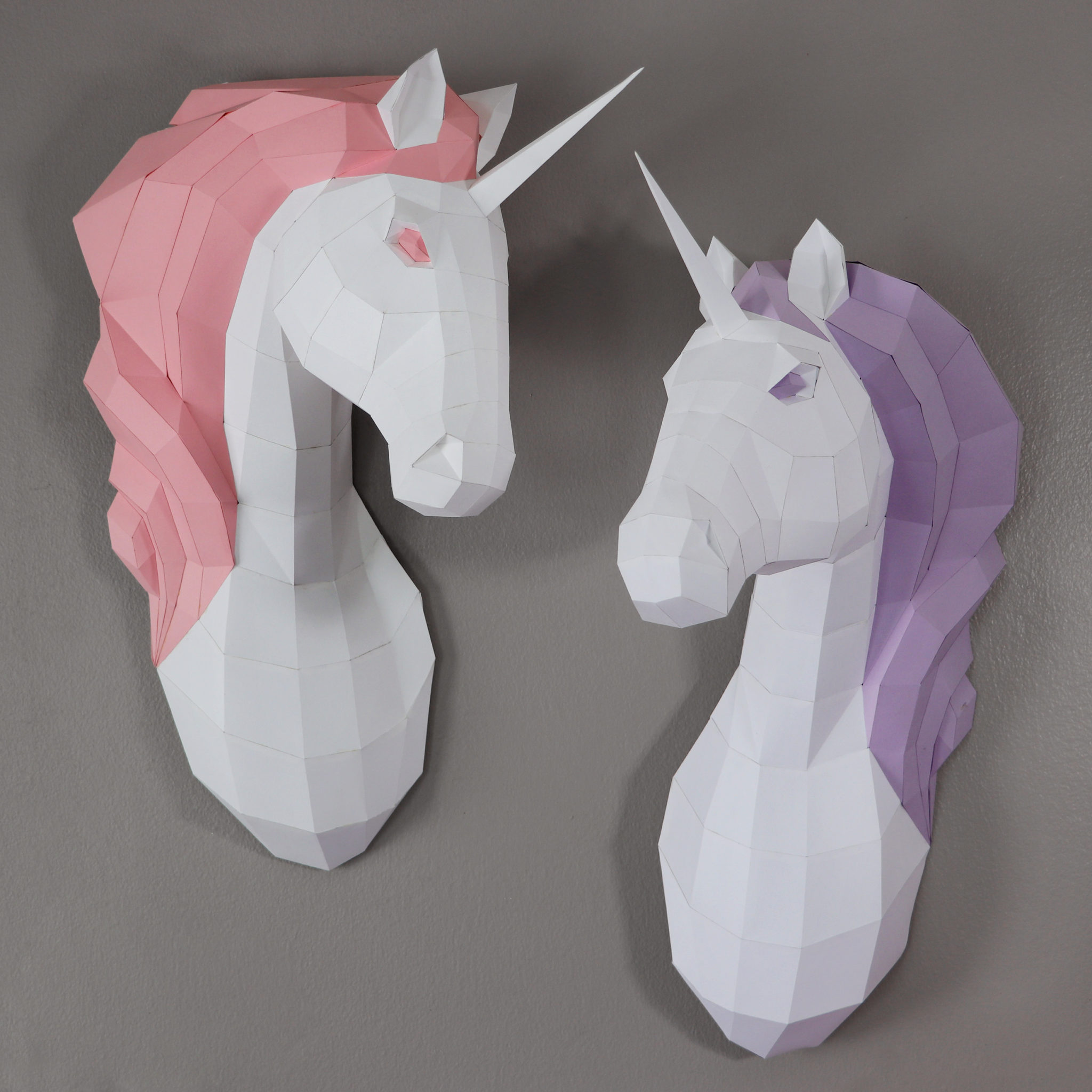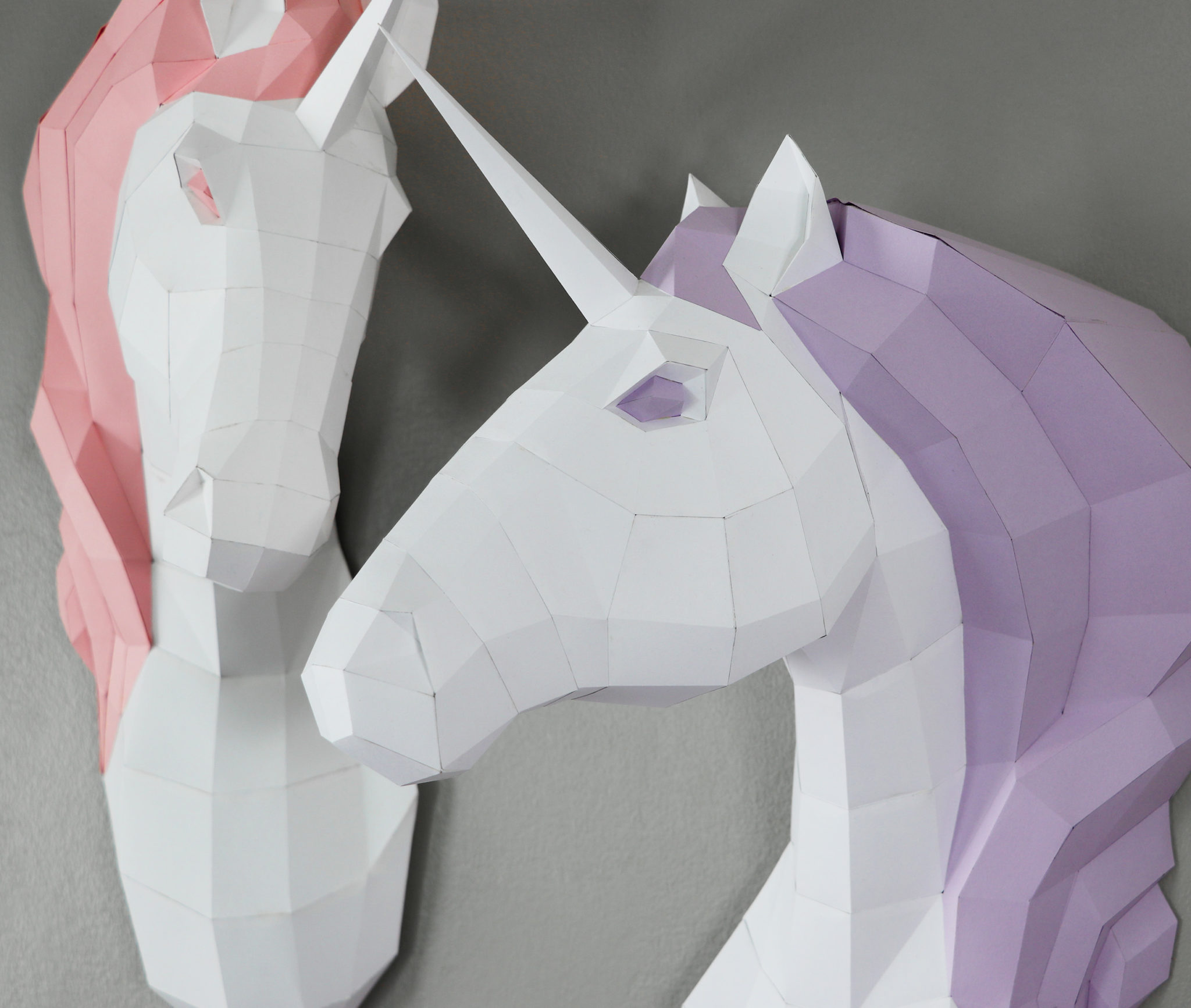 I hope you guys like this project, and be sure to check out Oxygami on Etsy for even more patterns of all kinds of animals beyond unicorns. And be sure to check out my previous unicorn projects – DIY Unicorn Wall Organizer and DIY Duct Tape Unicorn Purse. Happy papercrafting!