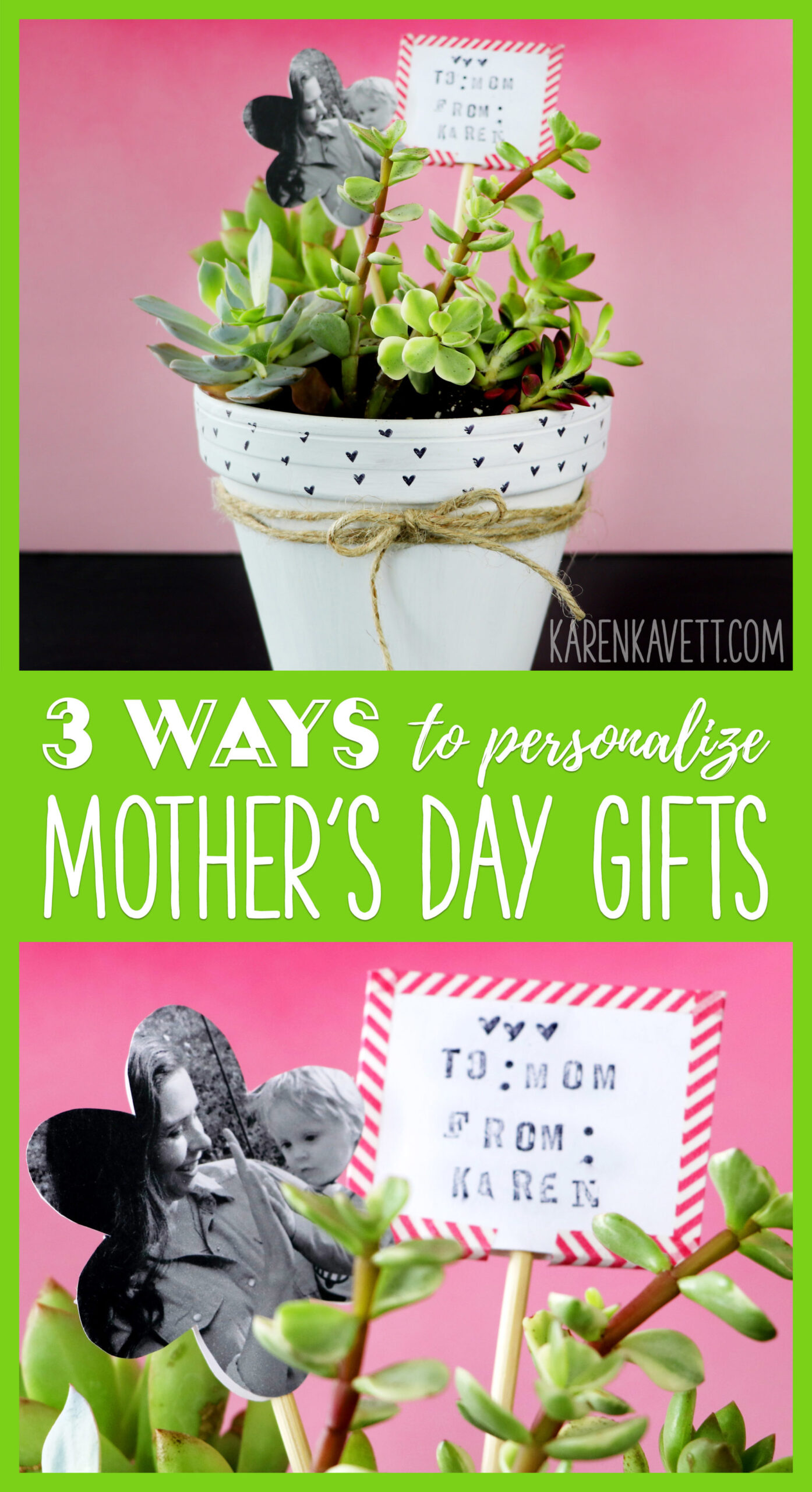 Today on HGTV Handmade I'm showing you three ways to personalize a potted plant gift for Mother's Day! I love this project because all three ideas are very easy and you can mix and match whichever ones you want to use!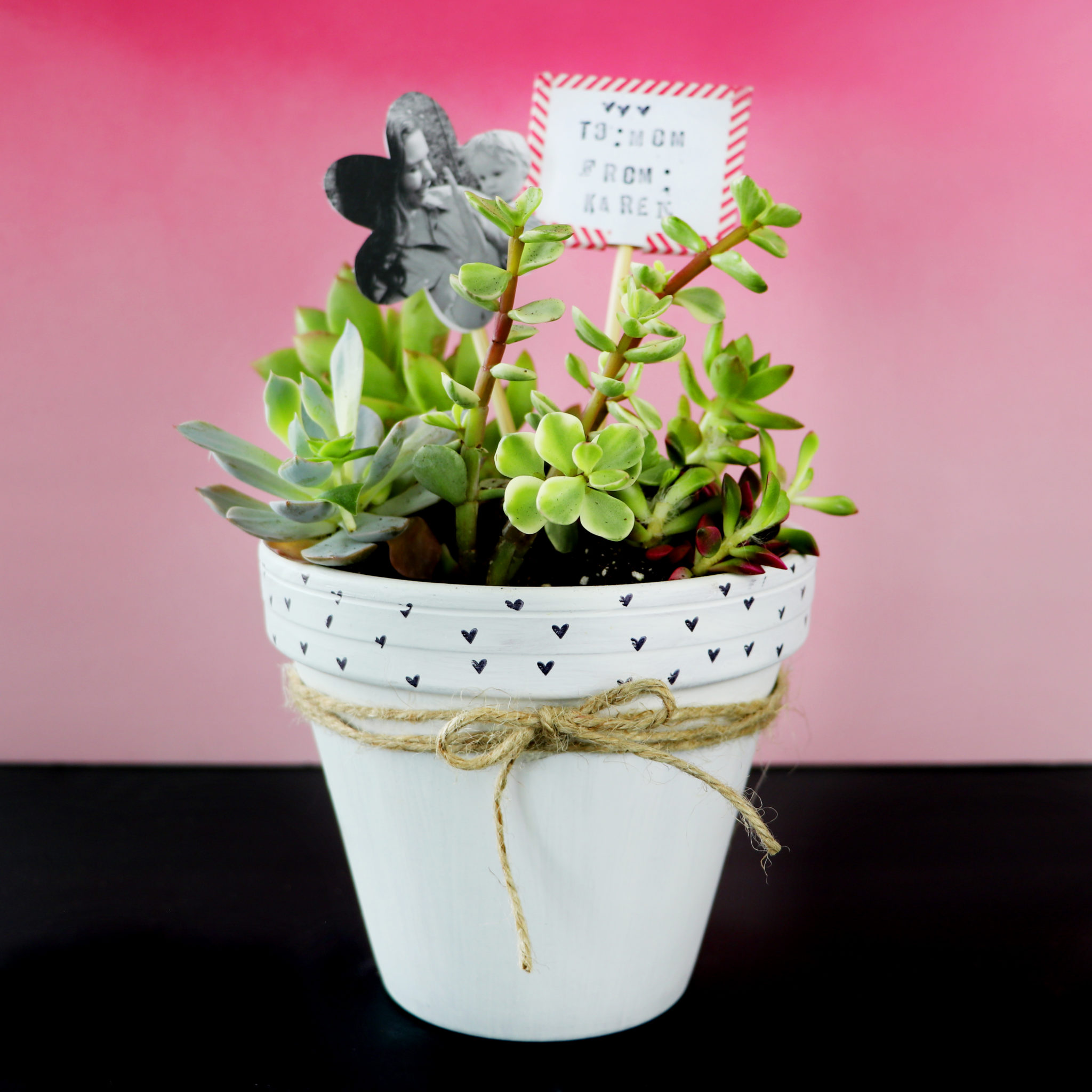 The first idea is to decorate the flowerpot! All you have to do to make this one is to paint the flowerpot white, stamp it with a miniature heart stamp, and tie on some twine. Once the paint dries, it takes less than 10 minutes!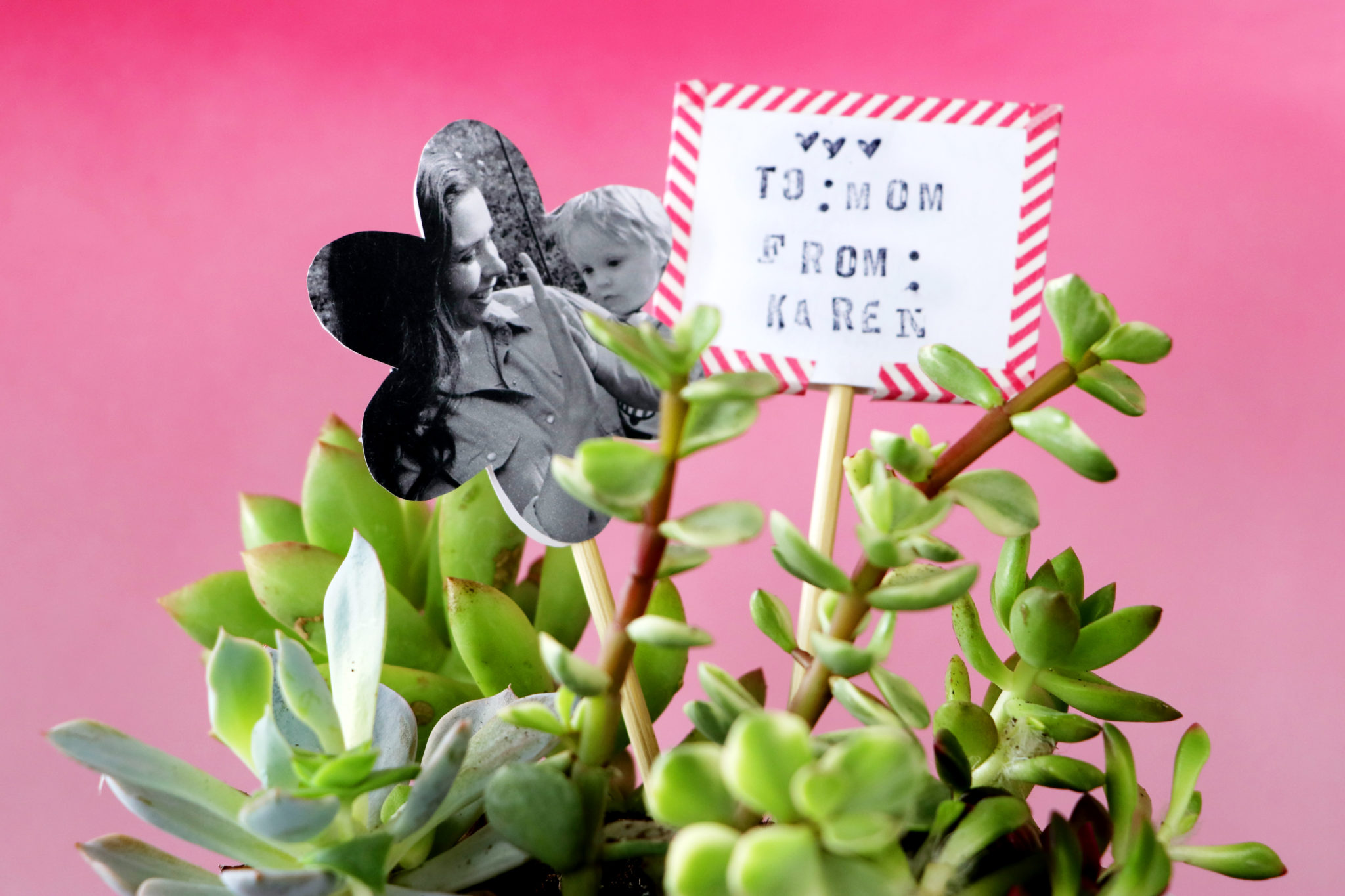 You can also stick your card right into the plant in a mini envelope, which looks so cute.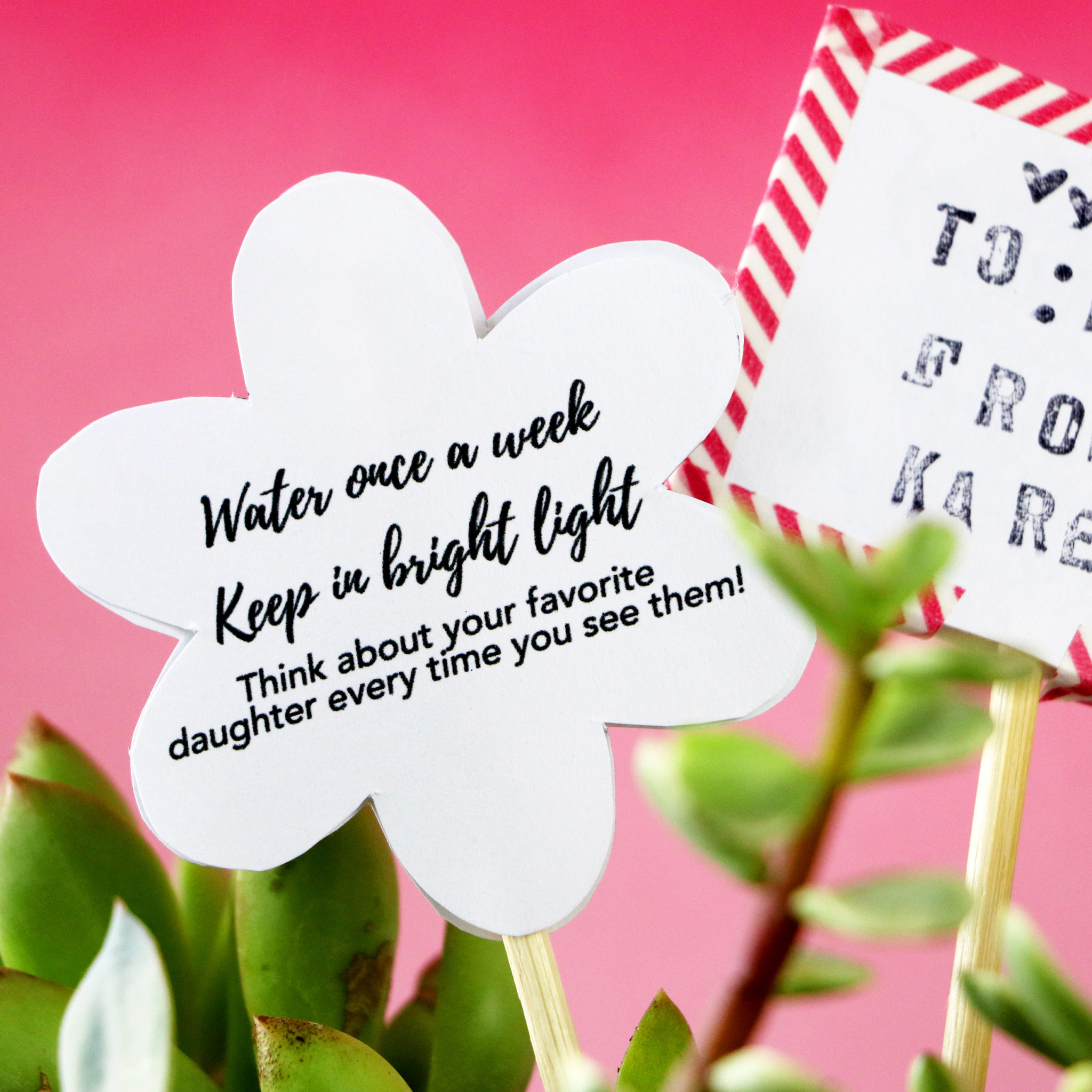 And finally, you can make a custom plant care instructions card using a family photo!
I hope you guys liked this project, and be sure to check out HGTV Handmade for even more Mother's Day gift ideas and new DIY videos every week!