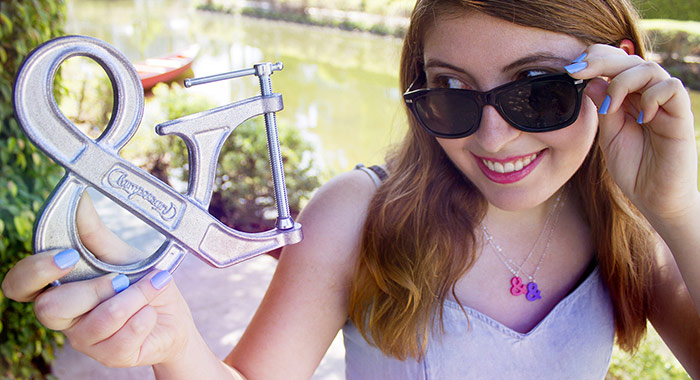 Hello! I am Karen Kavett and I am an independent video producer. I make DIY videos on my own Facebook page and YouTube channel as well as for HGTV Handmade and HGTV's Facebook page. I am 27 years old and live in Los Angeles.
I graduated from the Rhode Island School of Design in 2011 with a BFA in graphic design. In 2011-2012, I worked as a visual designer for YouTube/Google. I worked on various creator tools on the site, including Video Manager, Dashboard, Upload, Annotations Editor, and the YouTube email template. I worked there for just over a year, but although the perks were great and it was my first job out of college, I wasn't happy working at such a large company. You can watch this video for a full explanation of why I decided to leave.
I have been making videos on YouTube since 2008. My video content has evolved over the years, but these days I mainly make DIY videos. My videos have amassed 15 million views on YouTube, and I also post DIY videos on my quickly-growing Facebook page, Karen Kavett DIY, which currently has 50,000 likes.
Since the beginning of 2014, I have been making DIY videos for HGTV on the YouTube channel HGTV Handmade as well as HGTV's Facebook page. As the community manager for the YouTube channel, I produce and edit all of my own videos, edit videos for some of the other contributors, do the graphic design work for the channel, and handle the day-to-day running of the channel, including moderating comments and managing playlists.
Besides making videos on YouTube, I occasionally do freelance graphic design work. Some notable freelance clients have included New York Times bestselling author John Green, his brother Hank Green, and many of their shared projects, including VidCon, the Project for Awesome, and the John Green Box Set.
Thank you so much for reading and I hope you have a great day!



FAQs
How much do you charge for freelance work or sponsored videos?
I can't answer that until I know more about the project you're proposing. Check out the video I made about How to Hire a Freelance Designer and then send me an email at karenkavett@gmail.com with all the details about your project for a quote. Please note that since I am so busy with videos these days, I am very selective about what design projects I take on.
What programs do you work in?
I use the Adobe Creative Cloud suite, including Photoshop, Illustrator, and Premiere. I work on a Macbook Pro.
What do you film and edit your videos with?
I film on a Canon 80D and a Canon T3i and edit in Adobe Premiere.
What is your favorite font?
When it comes to text fonts, I love Gotham, because it's practically impossible for it to look bad. My favorite decorative fonts change all the time as I keep finding new ones!
How did you get started in graphic design?
I went to a high school that had a big emphasis on design and I learned how to use Photoshop when I was a freshman in high school. I was hooked and practiced design work practically every day after school. I decided to study it further in college, where I got a full, formal design education.
Do you have to go to college to be a graphic designer?
It's not as strictly necessary as it would be if you were trying to be a doctor, but I think a formal design education is definitely worth your time if you have the resources to afford it. I was lucky that I was accepted and able to attend one of the best design schools in the country, but if money, location, or time are a barrier to you, I would definitely recommend taking classes at a local community college or online school at the very least. Learning alongside other aspiring designers is a huge asset, since you can all push yourselves to get better together through critiques and group projects, and you'll be a part of a community of fellow designers once you graduate.
How do you come up with your DIY projects?
Inspiration can come from anywhere! Sometimes I start with a specific supply I want to use and work around that, or I start with a tentpole event such as Back to School and think about what projects I can make under that category. Sometimes I browse Pinterest for inspiration, though I'm always sure to put my own spin on each project!