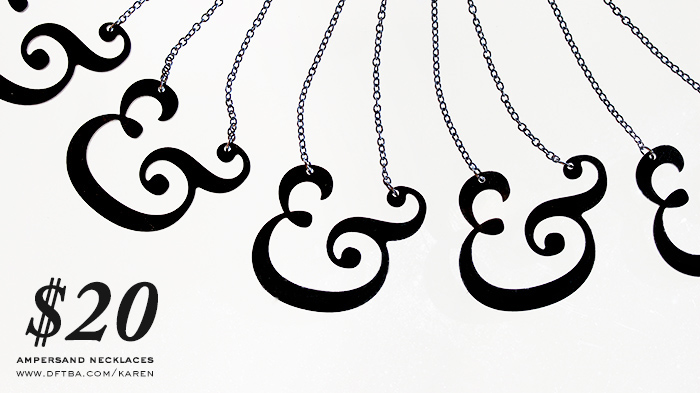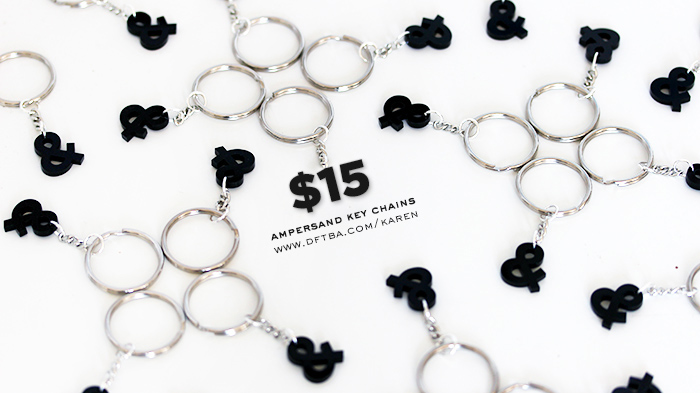 They're finally here! After waiting forever for the laser cutting to be finished and then working really hard to assemble them, the next round of ampersand necklaces and key chains are for sale on DFTBA!
There are two new designs – first is the Caslon italic ampersand, which you can see in the background of all of my videos. When I wore a version of this necklace I made for myself in a video, I got a ton of comments about it, so I decided to produce it to sell! The second design is a tiny ampersand in Gotham Black, since a lot of people commented that the silver ampersand was too big for what they usually wear, but this one is just the most adorable thing. Check out the video I made about the necklaces below, and then keep reading for more photos!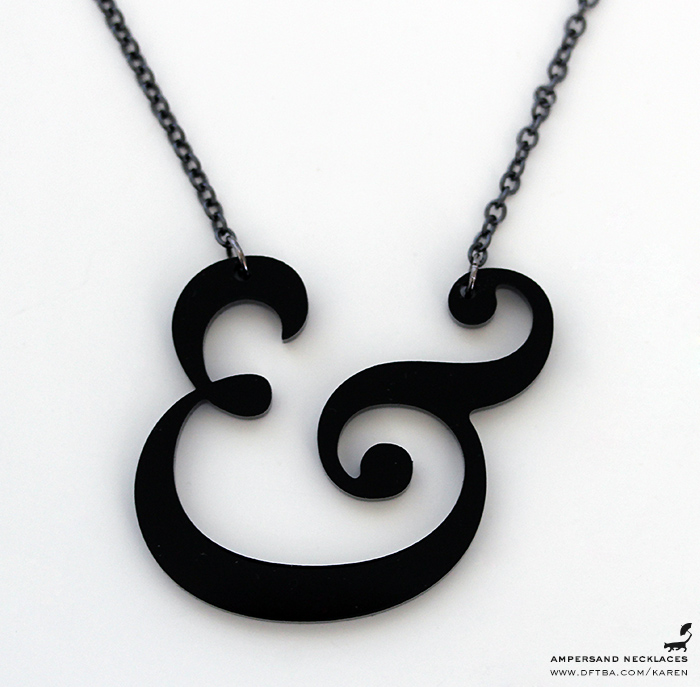 The Caslon ampersand isn't a charm – it's actually connected to the chain with a jump ring on either side. The chain is gunmetal and about 9 inches long on either side, with a 1-inch long length adjuster at the end. The ampersand itself measures approximately 2″ x 1.75″.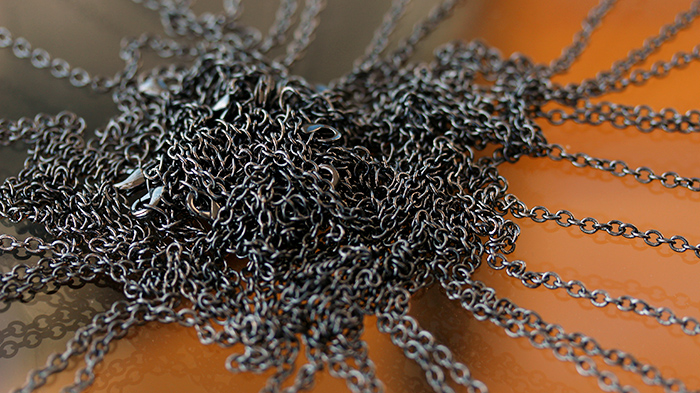 This photo shows the color of the chain a bit better. That mess was fun to untangle.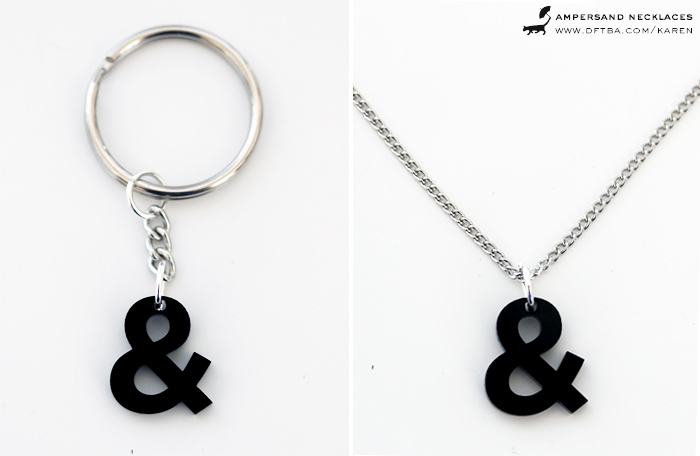 The tiny ampersand measures 5/8″ x 3/4″. The necklace is on an 18″ chain, and the key chain has a short chain attaching it to the ring.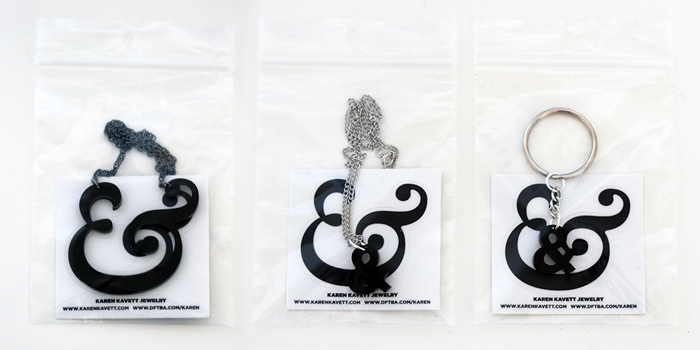 All three of the new products come in a small plastic bag with a super cute Caslon ampersand sticker, which is die cut around the ampersand!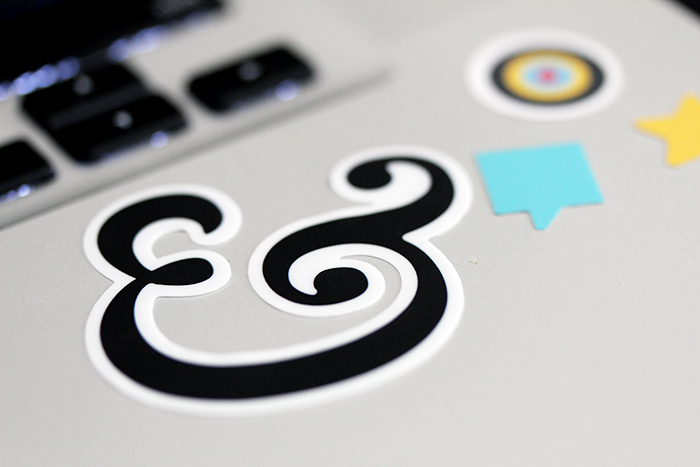 I put mine on my laptop, but where will you put yours? Send me photos on Twitter and Tumblr!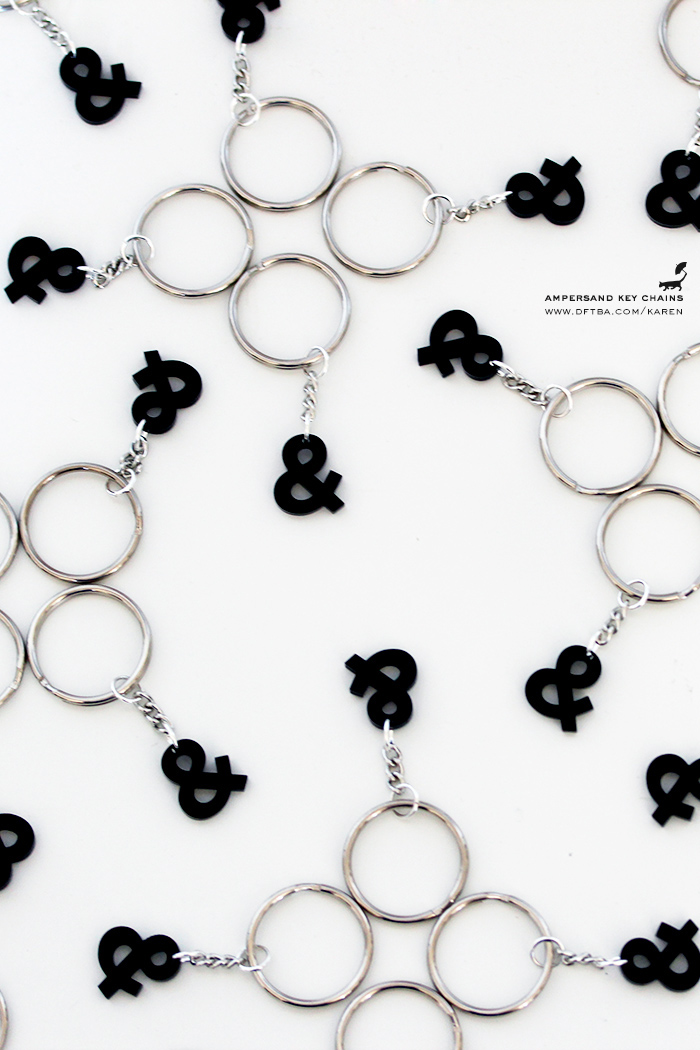 All of these photos are watermarked with the link, so feel free to share them wherever you want!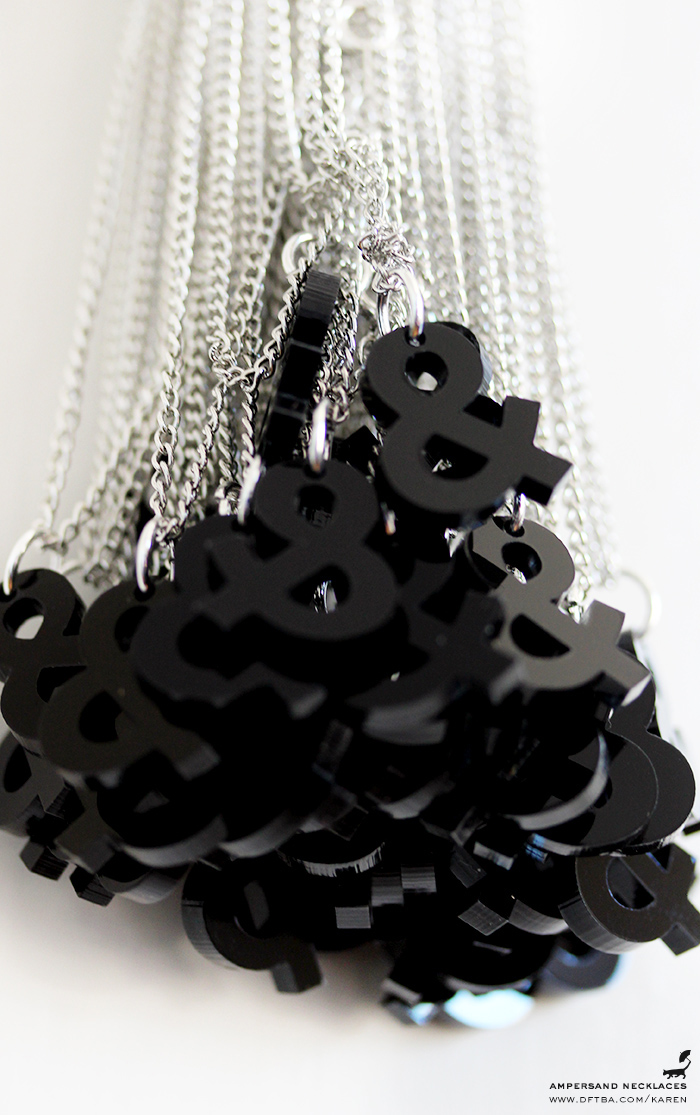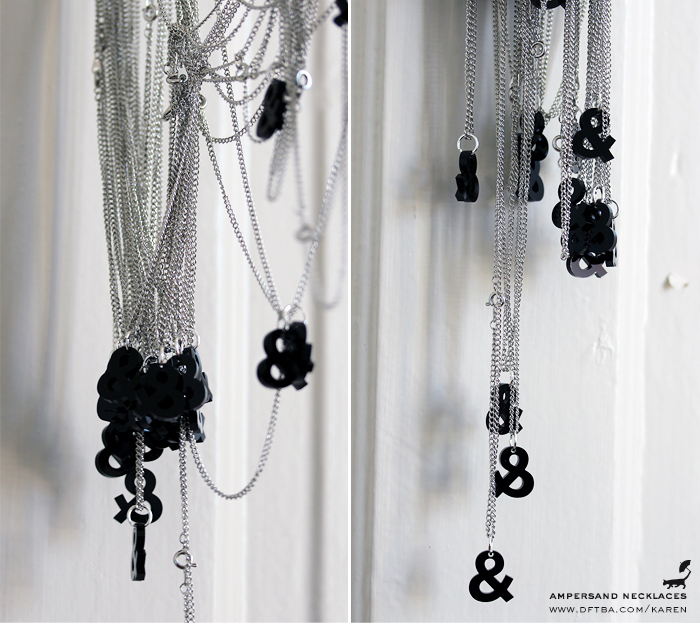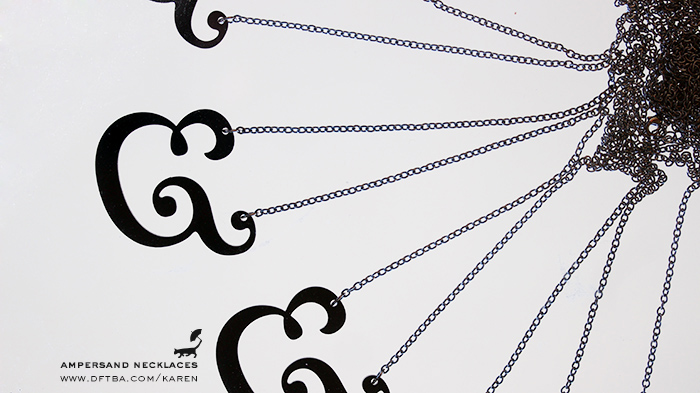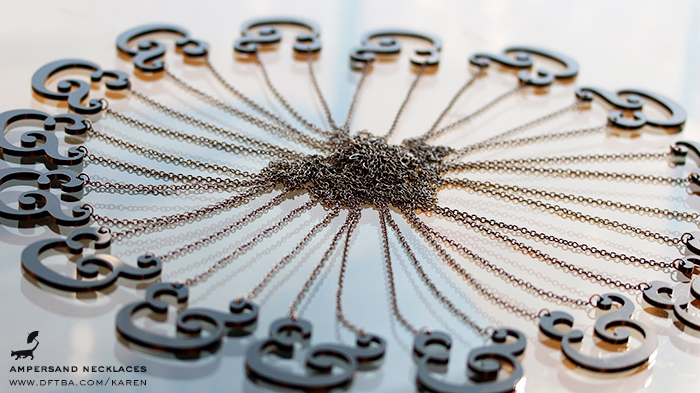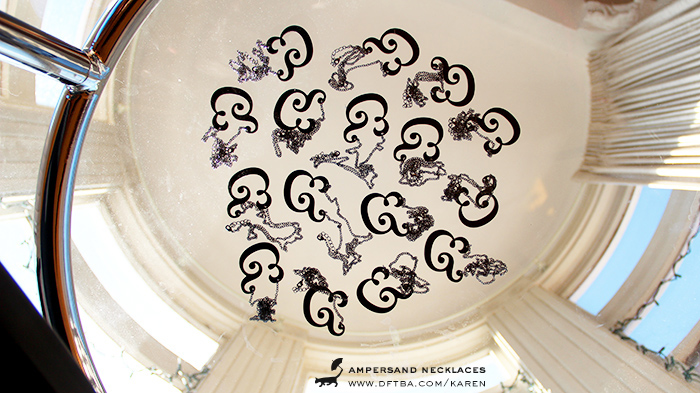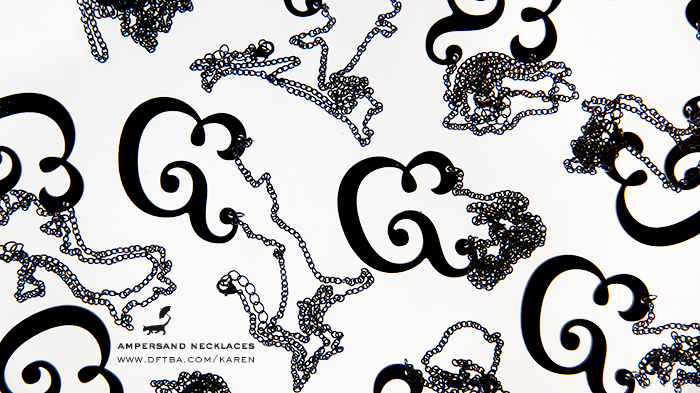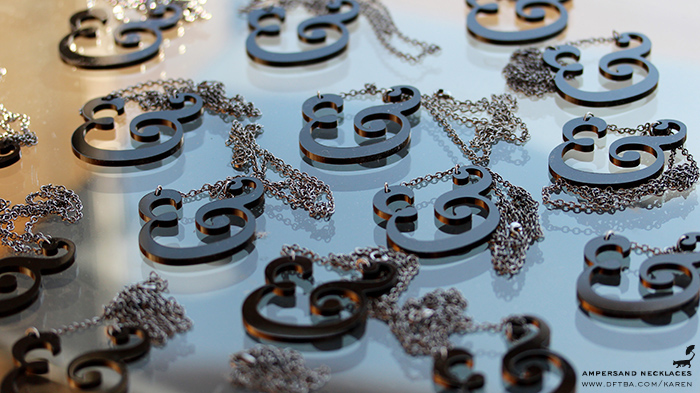 I hope you guys liked these photos, and maybe want to get one of the ampersands for yourself! As I mentioned in the video, the inventory this time is much more limited than the silver ampersands, so head on over to DFTBA to get one while they're available. And if you want to read the blog post from the last round of necklaces I made, you can check that out right here. Thanks so much for reading!