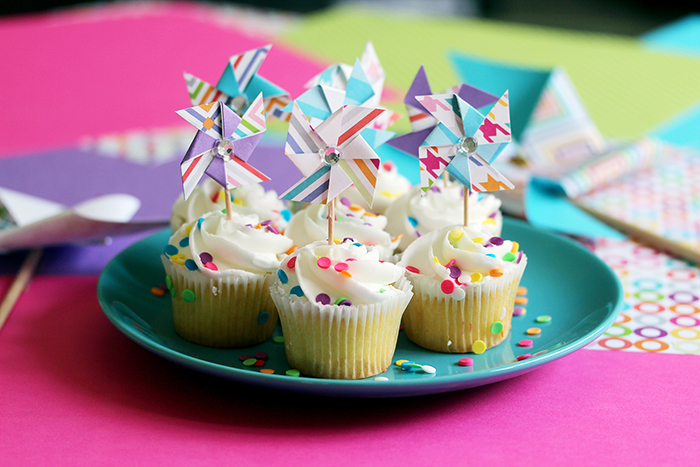 I don't think I've made a blog post on here about any of my HGTV DIY videos, but if you didn't know, I've been making weekly craft videos over on HGTV Handmade since January! This past week's was my favorite craft so far, so I thought I'd share the photos I took and give you a little behind-the-scenes on the project.


Check out the full DIY in this video.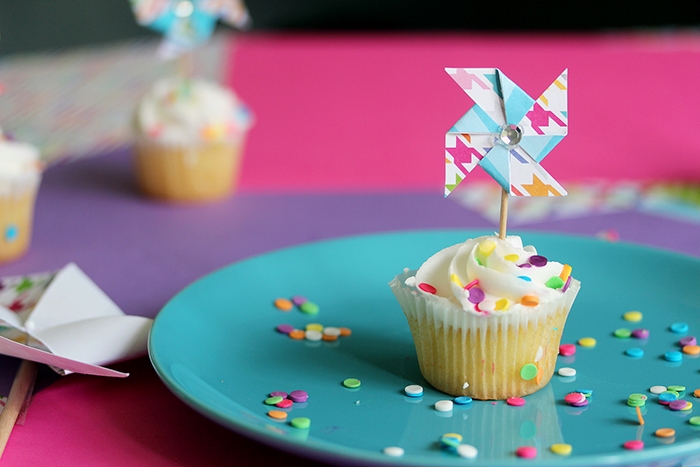 I got inspired to do this craft after seeing a large pinwheel on Pinterest, and I thought it would be easy to make cute mini ones. I had also just bought this pack of beautiful patterned cardstock from Michaels, so I was looking for a craft to finally use it.

I bought the cupcakes from the grocery store down the street, and they were surprisingly delicious. The round sprinkles came with them, and they think it definitely added to the photos a lot.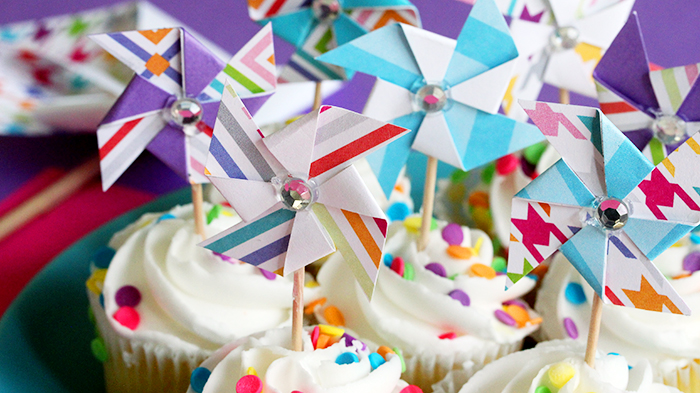 The pinwheels don't actually spin, because I didn't have time to experiment with lots of materials to find an easy way to do that. But I think the rhinestone in the center really adds a lot, and they still look really cute.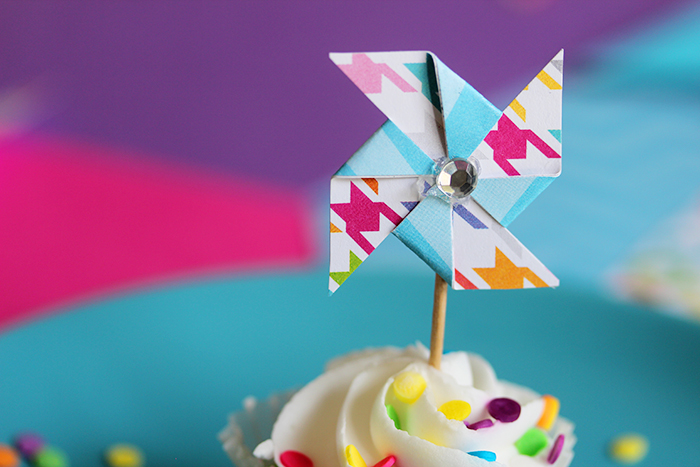 I got a few comments saying my glue was too messy, and they might not be up to Pinterest standards, but I think it shows that it's a craft anyone can do, even if the glue isn't as perfect as it could be. Once you get the technique down, anyone can seriously make one of these in about 3 minutes.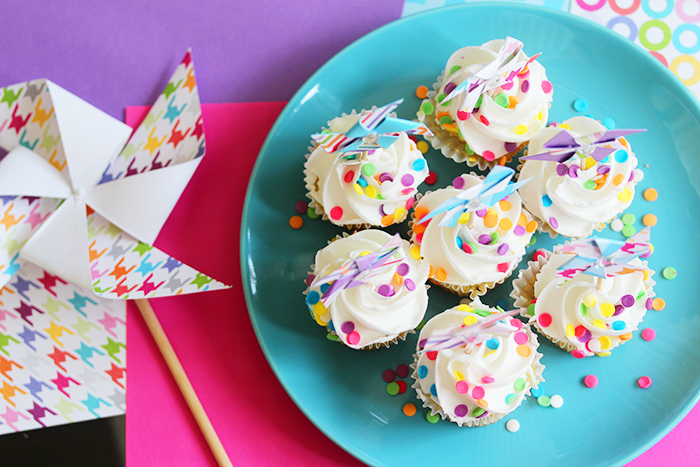 I hope you liked these photos, and be sure to send me photos if you make them yourself. I'd love to see them in different types of patterns and materials!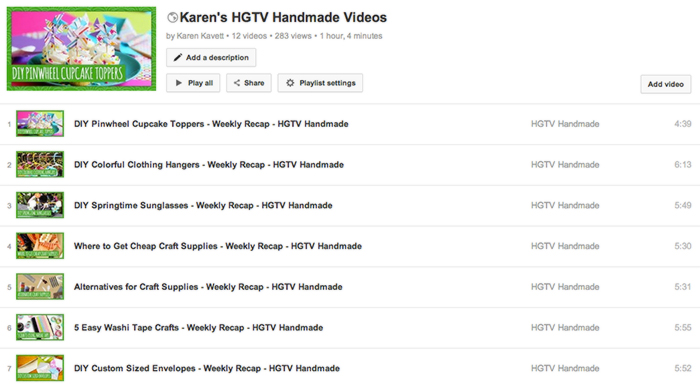 If you missed any of my HGTV Handmade videos so far, you can get caught up in this playlist (and subscribe to the channel too for new DIY videos every single day!). Thanks so much for reading!